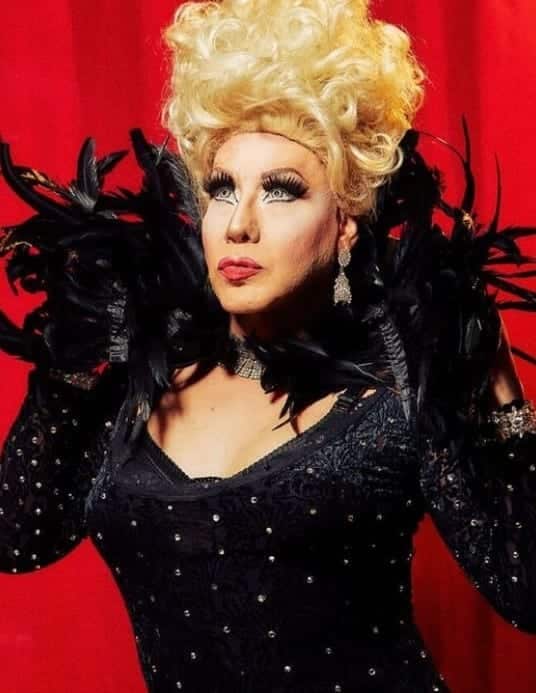 Esta publicación también está disponible en:

Español
Azael, better known in the Puerto Vallarta drag scene as Diva Divine, has been a mainstay in the Vallarta entertainment industry and is admired for his authenticity and originality.
He tells O&APV, chronologically, about the evolution of his Diva Divine character, the challenges he has overcome, and the tests that life has put in his way.
Which are the places in Puerto Vallarta where the name of Diva Divine was heard the most?
In 2001, I started working in a nightclub that used to be named NYPV, that's where I was adopted as the main Drag Queen. It was a spacious place and led to personalities such as Martha Wash, Thelma Houston, Lucía Méndez, among other celebrities.
My character was iconic in that place, I was considered the first Drag Queen in Puerto Vallarta.  Since the most common thing at the time was cross-dressing, feathers and wigs but the extravagance with which Diva Divine arrived was unprecedented; My costumes, my style, and the fact of not wearing hair and going out on stage, had nothing to do with the typical cross-dressing to which the public was used to.
In 2003 I flew to Vancouver, Canada to perform at the legendary bar Celebrities, where I was the "highlight" of the night due to the fascination that the character Diva Divine caused in the Canadian LGBTQ community. They had a magnificent detail prepared that blew my mind, they welcomed me with a special dinner. This part was the beginning of discovering myself in other cultures.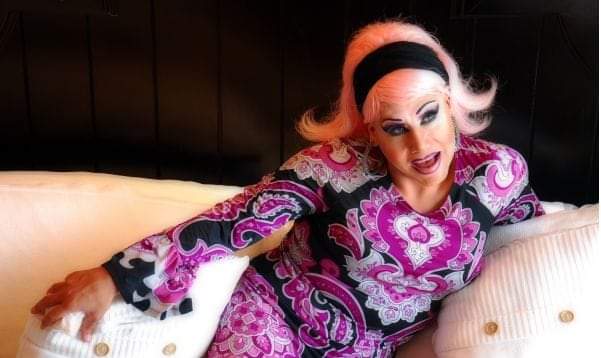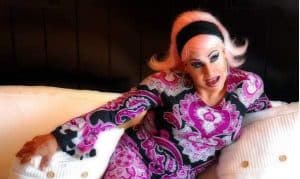 What era marked the heyday of Diva Divine?
Diva Divine, the character created by me, had a boom approximately in 2004 when a club in Puerto Vallarta had its climax, it was named Mañana and the expectation was reaching large masses.
To this day, people keep saying that there has not been a club that exceeds all the characteristics that this club had. Mañana was a place that marked an entire era, and of course, the show we were presenting was largely part of the reason why people went back again and again, because we kept the public in expectation of a new show every week, it was a surprise that kept getting better and better every time.
Stereo (Mexico City) in 2005 was another important club where Diva Divine left her mark. The club opened after the first White Party in Mexico where I performed and I was invited because of my outstanding performance, so I started working in their parties carried on with the presence of celebrities such as Kevin Aviance (New York) and Sasha (Timbiriche).
Stereo made my name well known in Mexico City and thanks to this project I was able to participate in an incredible party in a house where a famous soap opera was filmed, in that same occasion I had the privilege to meet the Mexican actrees Edith González as well as La Supermana and the members of the pop-rock band Soda Estéreo.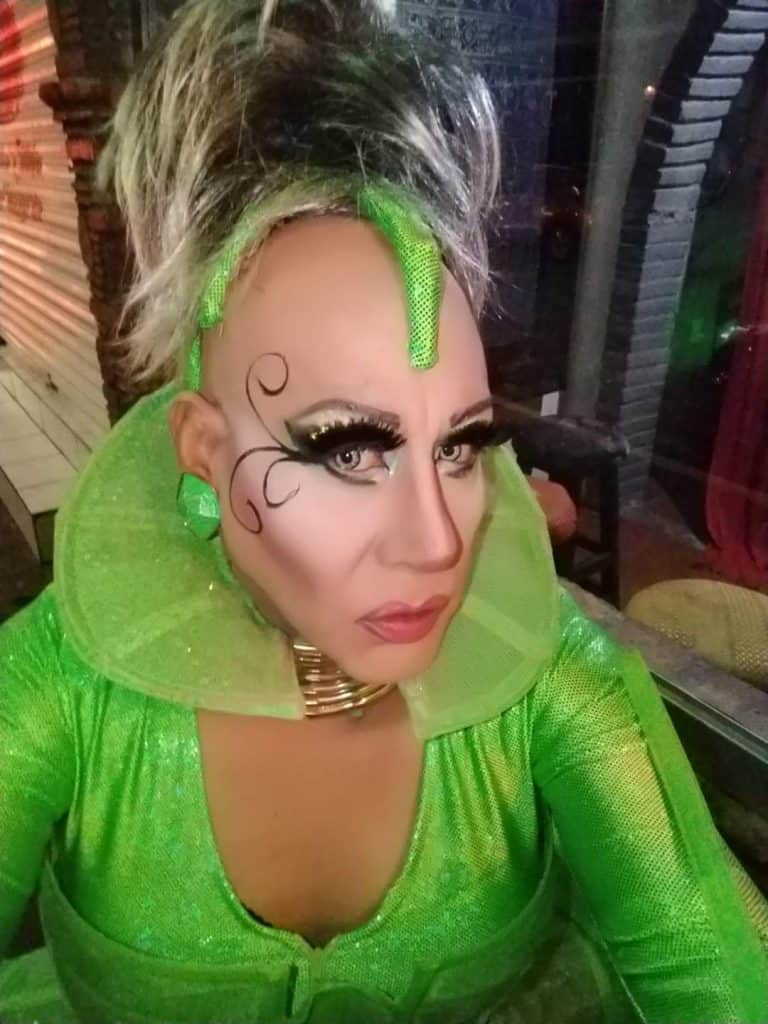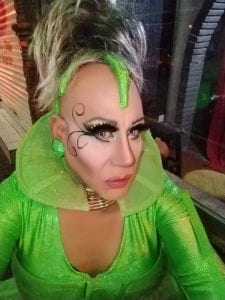 What was the reach of Diva Divine after participating in these representative scenarios?
Mañana club gave me the opportunity to visit many places. On one occasion I was invited to participate in the Gay Pride in Toronto, Canada thanks to the projection that I managed to transmit, they brought me to the celebration of LGBT pride in that city.
The next destination where I performed was Amsterdam. Having "crossed the pond" was an incredible experience and the acceptance by the public was amazing, at the point that I performed in that country on three occasions, including Queens Day, one of the most attractive festivities celebrated in the Netherlands for more than fifty years.
In Switzerland, I performed in two important events, the first one was at a nightclub called Ninja and the second was for members of different international consulates, it was a very pleasant experience because I could see that Mexican drag talent is recognized and at some point acclaimed and loved by the world's communities.
After taking my character to this country with different mentalities, I have the satisfaction of doing things well. It was a hard work that paid off and gave me the confidence and love of the people. I knew the audience was not so open to the LGBT community at that time but I represented something completely different, people expected to see just a man dressed as a woman in those shows but I was not a dressed man as a woman, I was an androgynous person.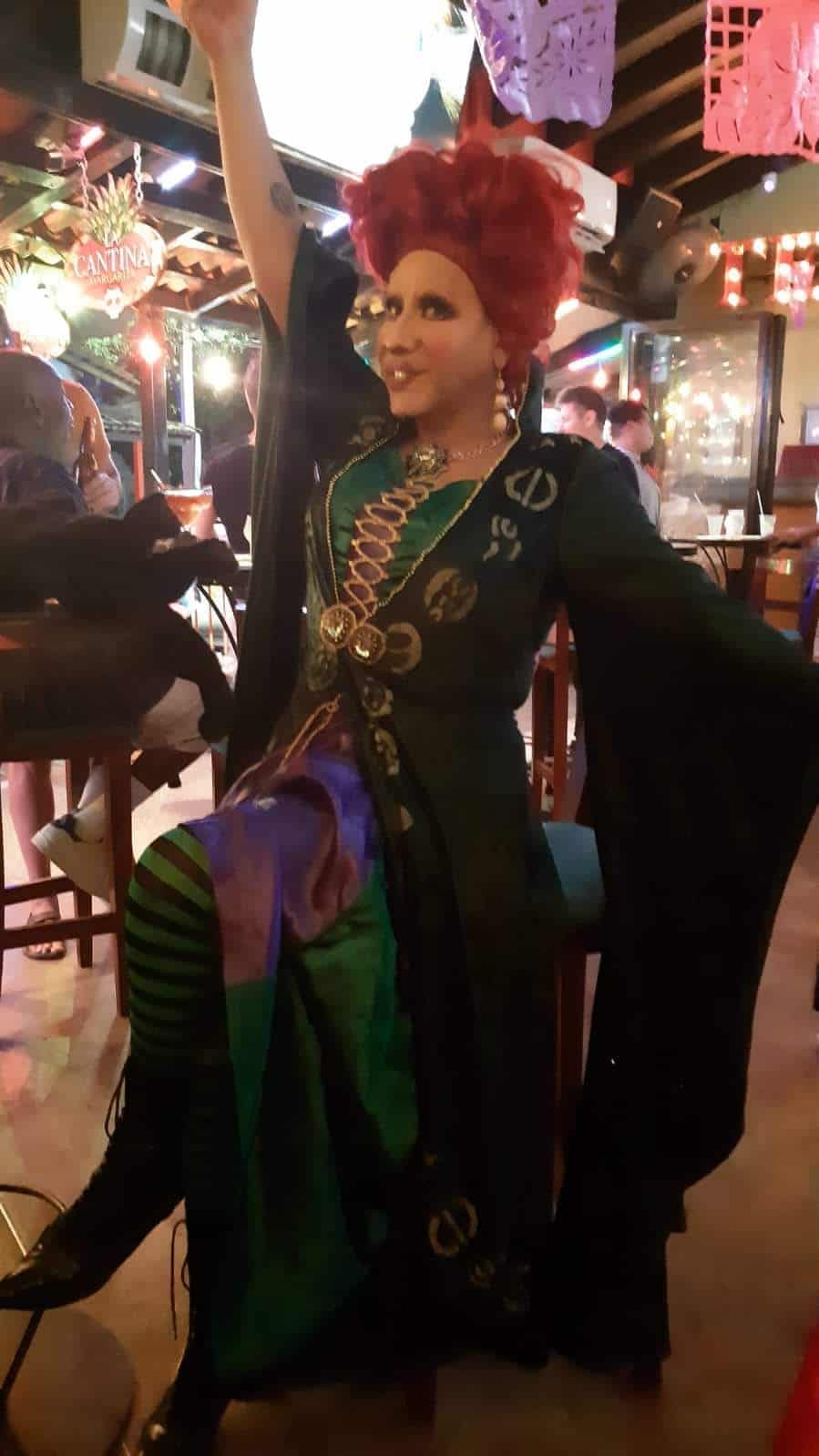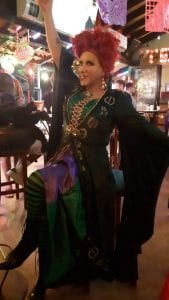 Why did you choose to live in Puerto Vallarta?
I decided to stay in Vallarta because I was accepting myself as a homosexual and my main concern was to hurt my family from Ocotlán, Jalisco, a macho community and in which it is difficult to express yourself being gay. I did not want to live a false life; I wanted to live my life and express everything that came out of my heart and mind.
I have always been very guided by art, I am a born painter, I sang at a time, I never studied acting, but I was in a play in Guadalajara with Carmen Campuzano, Kenny y los Eléctricos and other Mexican artists. I was invited because of my resemblance to Brett Miller, the work was an adaptation to the film Hocus Pocus and I think I would never do all of this if I never took the decision of leaving my hometown.
I chose staying in Vallarta because of the fear I had of being rejected, because of the repudiation and homophobia seen in my hometown but today, my family accepts me 100%, they are my fans in terms of work and in all aspects. I am a happy man; I love Vallarta because it has allowed me to fully live as a homosexual man.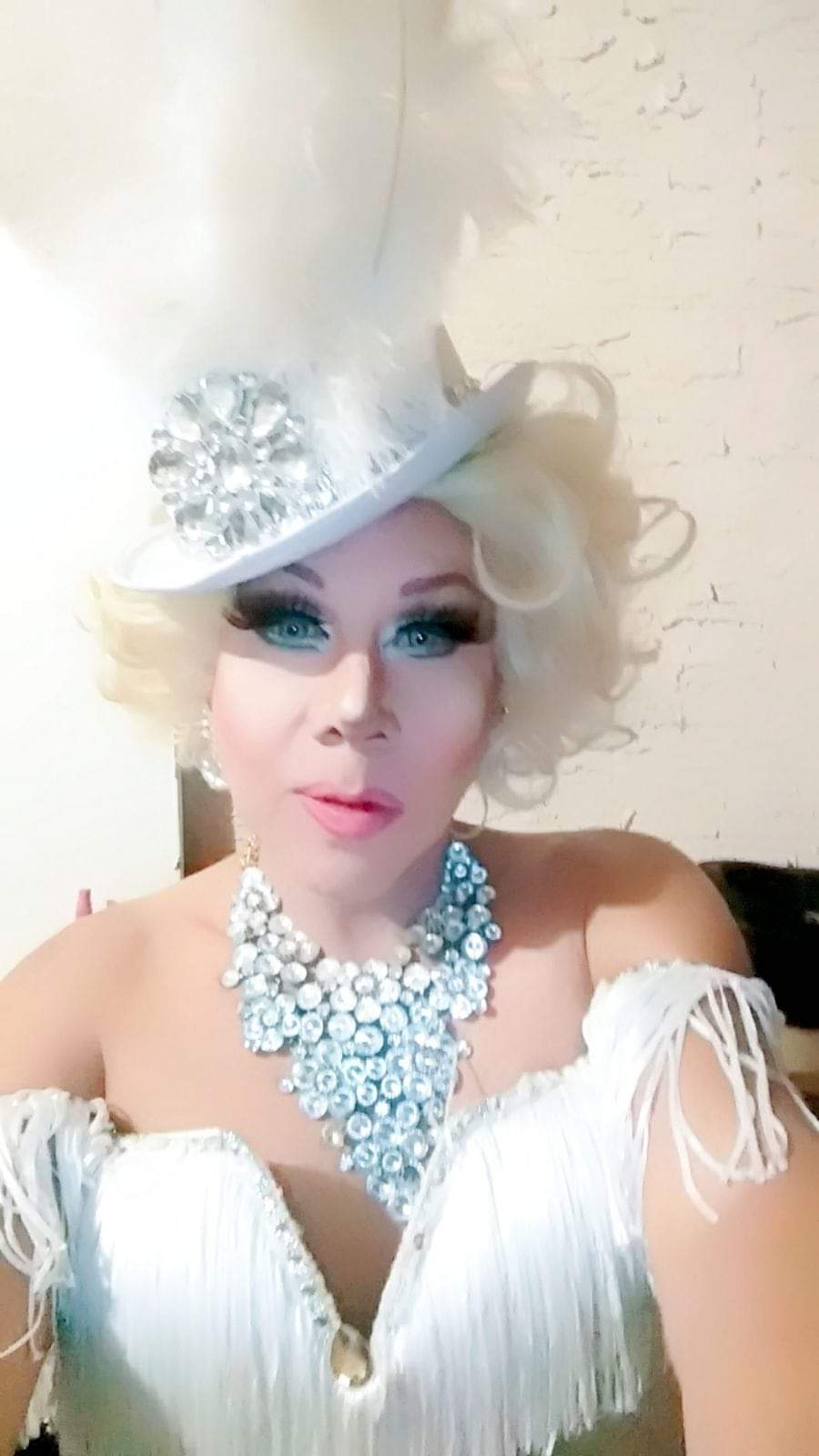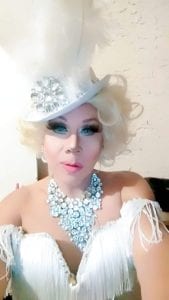 What's the most difficult thing you've been through here?
On September 7, 2009, when leaving Blue Chairs, I was attacked inside my house by a person who was well known in that bar. He had asked me to come in, he wanted to clean the sand off his body and while he was bathing I fell asleep, I was exhausted from the show I did on that night and he attacked me and hit me to finally steal all my belongs. They had to move me to Guadalajara, where I fell into a coma after the physical attack with blows and knives that I received and even caused the rupture of my skull and chin. I was on the verge of death.
Despite having been a dark episode in my career, it gave me the satisfaction of reaching the hearts of many people. The Puerto Vallarta community united for the benefit of one person; They sent me videos, they sent me audios, they cooperated to get an ambulance and get everything I needed to be able to be transferred to Guadalajara and to be operated there. Thanks to the care I received, today I am fortunate to be able to talk about this experience.
People appreciated me a lot, I am grateful to all those people who joined and who organized the Divatón a collect made of shows, parties and international group prayers on my behalf, many people in Canada and in the United States joined to that pray.
There is a video on Youtube at the Mañana club that marked my return. People did not know what had happened to me and they were very excited when they saw me on stage, it was a surprise that I felt I owed to my audience and that they did not expect it for all the speculation around my tragic absence and that almost forces me to never step on a stage again.
As a result of this, my mother became ill, that has been the greatest pain I have of that heartbreaking episode of my life. I still feel pain for having been betrayed by a person I trusted, from that day when I was transferred in the ambulance until today, the question is the same: Why me?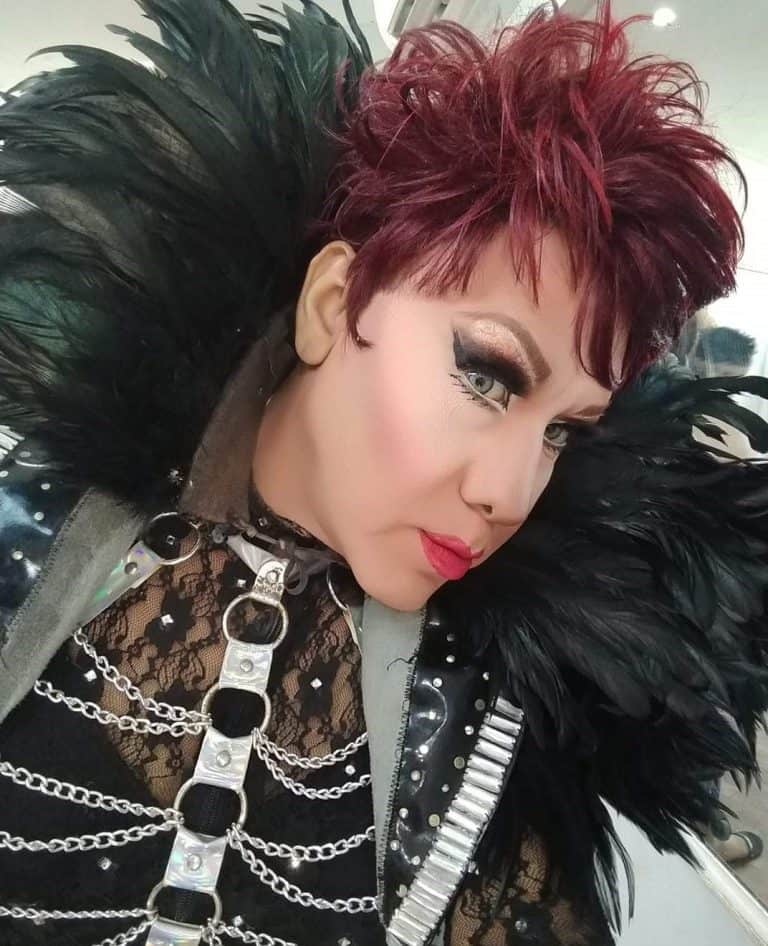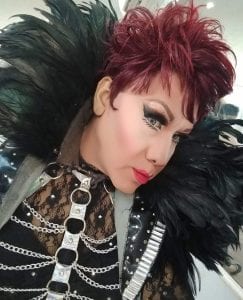 What are the plans and future projects in the career of Azael (Diva Divine)?
What we do, is the same thing they do in many parts of Mexico and the world, the detail is to be reinventing ourselves, in songs, in wigs, in acts, we work for tourists, but also for local people, everyone wants to see new things! The foreign market always comes back and they don't want to see the same show they saw last year.
For these and many other reasons, I am preparing a show with puppets, the objective is to do the unseen. This is something that I have been channeling a long time ago but I was finally able to set the idea on the table a couple of nights ago when I had insomnia at 2:00 a.m. so the perfect formula to carry out this project magically came to my mind.
It's a show for both the American and Canadian market and also the Spanish-speaking public. Expect known duets at the rank of Sonny and Cher or the equivalent in Spanish that in their case would be Maricela and Marco Antonio. Everything is cooking for now, but I am sure you will be hearing about "Diva & The Puppets" very soon.