This post is also available in:

Español (Spanish)
If you're looking for fun in the sun, the best place to head is either Puerto Vallarta, Jalisco, Mexico or Provincetown, Mass, at least...
O&APV (Out & About Puerto Vallarta),  S.DE R.L. C.E. DE,,   is seeking a contract sales, marketing and events person, working under the direction of the publisher...
It was a beautiful, not too sunny or cloudy or humid or rainy day in mid-October at the Pinnacle Resorts' Sky Bar when we...
There are only a couple days left, so go get your final votes in!  Here, at this link. The USA Today/10best.com readers' choice survey has...
Art VallARTa has announced a new art exhibition, Men and Women Painting Men, that will run from Dec. 15 to Jan 2, 2019. ART VallARTa,...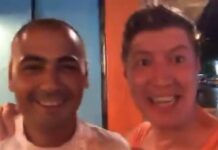 Derek Carkner spoke with Chanan Kamen at the opening of his new establishment, Don Chava Taqueria Cantina. It is located at Lazaro Cardenas 288,...
Fabian Reyes opened Warique (pronounced Wah-Ree Kay) last September and it quickly became a popular destination through positive word of mouth. After years of...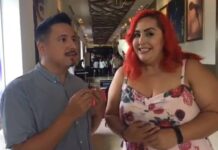 Chef Claudia Sandoval was in Puerto Vallarta this week. The season 6 winner of MasterChef USA and now a judge on the new MasterChef...

"This is a new concept here, this magazine, Out & About," said Paul Crist, the proprietor of Hotel Mercurio, to the assembled crowd at...
We interview Paco Arjona, executive director of SETAC, about their services and nine years of service to the community.

Singer/songwriter Spencer Day concluded a month-long run at Incanto on December 12 with the Frank Sinatra classic, "One For My Baby (and One More...

Join us this evening for the 'Out & About Puerto Vallarta' magazine launch party! O&APV Editor & General Manager Joseph Brant offers this preview of...
Casa Cupula to begin 15th anniversary with "Desperate Princesses" Watch the videos! Mexico's premiere LGBT boutique hotel is about to embark on its 15 season, and...
Meet Your Real Estate Agent