This post is also available in:

Español (Spanish)
Some of the biggest leaders from the LGBTQ media industry will speak at the 2019 National Equality Media Association (NEMA) conference to be held...
By Eric Patton Out & About NashvilleNashville (Tenn.) Country recording artist Lila McCann announced on instagram that she has a new wife in a heartfelt...
Pacos Ranch recently held "manager's night" where the staff from various bars, clubs and hotels dress in drag and entertain the guest. It's all...
Blondies PV, the lounge bar just steps from Los Muertos Beach in Old Town, Puerto Vallarta, now has a sister – a new place...
Choosing the right look for the different sets of windows in your home can be difficult. With each room in the house having a...
This was my first trip to out of the country since 2005 and I was excited to see and experience a new place. I...
By Roberto Ortíz de MontellanoIf you are from the U.S. or Canada and you have been a resident of Mexico for some time now,...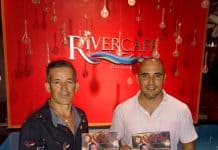 The fall issue is here! Pick up your magazine at any of these points or at your favorite place in Romantic Zone. Timothy Real Estate...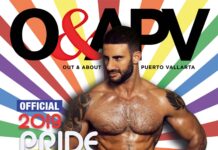 The digital version of our newest edition of Out & About PV is out! With the hottest news of the LGBT+ scene in Puerto...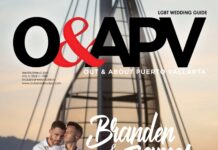 Check out our Winter/Spring 'LGBT Wedding Guide' Issue featuring powerhouse musical duo Branden & James. The couple got married in Puerto Vallarta a year ago...