This post is also available in: Español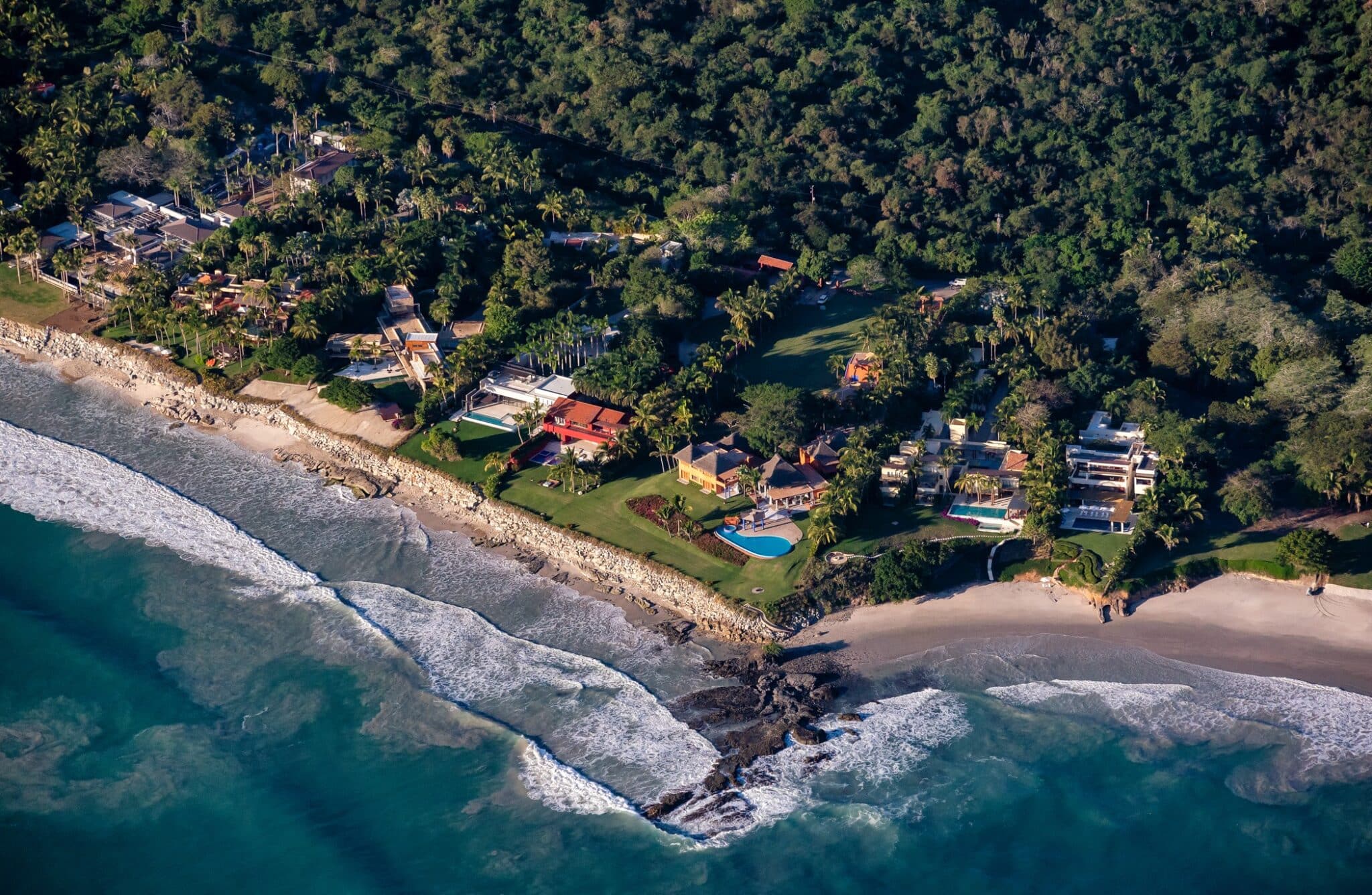 Ranchos Estates & Kupuri Estates
Nestled within the breathtaking natural beauty of Punta Mita, Mexico, the prestigious communities of Ranchos Estates and Kupuri Estates offer unparalleled luxury and exclusivity for discerning travelers seeking the ultimate villa rental experience. In addition, these two stunning gated communities also provide a spectacular setting for those who desire the perfect blend of privacy, sophistication, and relaxation in one of the world's most sought-after destinations.
Ranchos Estates: A Sanctuary of Serenity and Seclusion
Experience the Epitome of Luxury Living
Ranchos Estates is a tranquil oasis that exudes elegance and sophistication, located on the pristine, white-sand shores of Punta Mita's coastline. This exclusive enclave features a collection of ultra-luxurious villas, each meticulously designed to provide a lavish retreat for residents and guests. With an emphasis on indoor-outdoor living, the spacious homes boast open-concept floor plans, floor-to-ceiling windows, and lush tropical landscaping, creating a seamless connection to the breathtaking natural surroundings.
World-Class Amenities and Services
Residents and guests of Ranchos Estates enjoy access to a plethora of world-class amenities, including a private beach club, a state-of-the-art fitness center, and a full-service spa. In addition, the dedicated concierge team is also always on hand to arrange personalized experiences, such as personal chef services, in-villa spa treatments, and curated excursions to nearby attractions.
Kupuri Estates: The Ultimate Expression of Modern Luxury
Contemporary Design Meets Coastal Elegance
Kupuri Estates is a captivating showcase of modern architecture and refined design within Punta Mita's lush, tropical landscape. This exceptional community offers a collection of contemporary villas that embody the essence of coastal elegance, featuring sleek lines, expansive living spaces, and cutting-edge technology. Floor-to-ceiling glass walls provide breathtaking ocean views, while outdoor living areas and infinity-edge pools invite guests to immerse themselves in the stunning surroundings fully.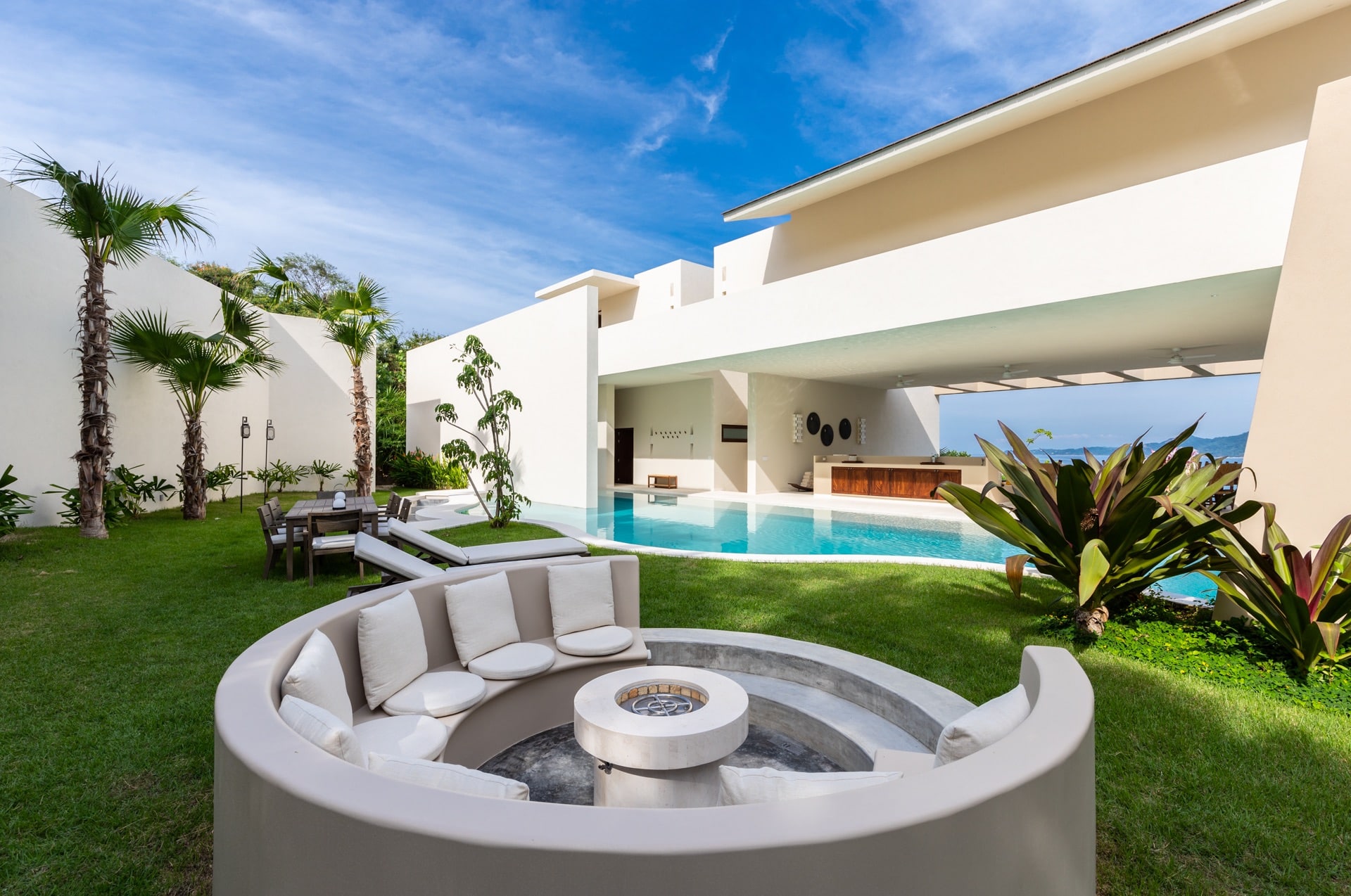 Exceptional Amenities for an Unforgettable Stay
Kupuri Estates residents and guests can indulge in a range of exclusive amenities, including access to the renowned Kupuri Beach Club, where they can enjoy gourmet dining, an infinity-edge pool, and a pristine beach. Additional highlights include a premier golf course, tennis courts, and a range of water sports and outdoor activities to suit every taste.
Exploring Punta Mita's Attractions and Activities
Discover the Rich Cultural Heritage and Natural Wonders
Punta Mita boasts a wealth of cultural attractions and natural wonders waiting to be explored. Guests of Ranchos Estates and Kupuri Estates can immerse themselves in the region's rich history and vibrant culture by visiting local fishing villages, attending traditional festivals, or exploring ancient archaeological sites.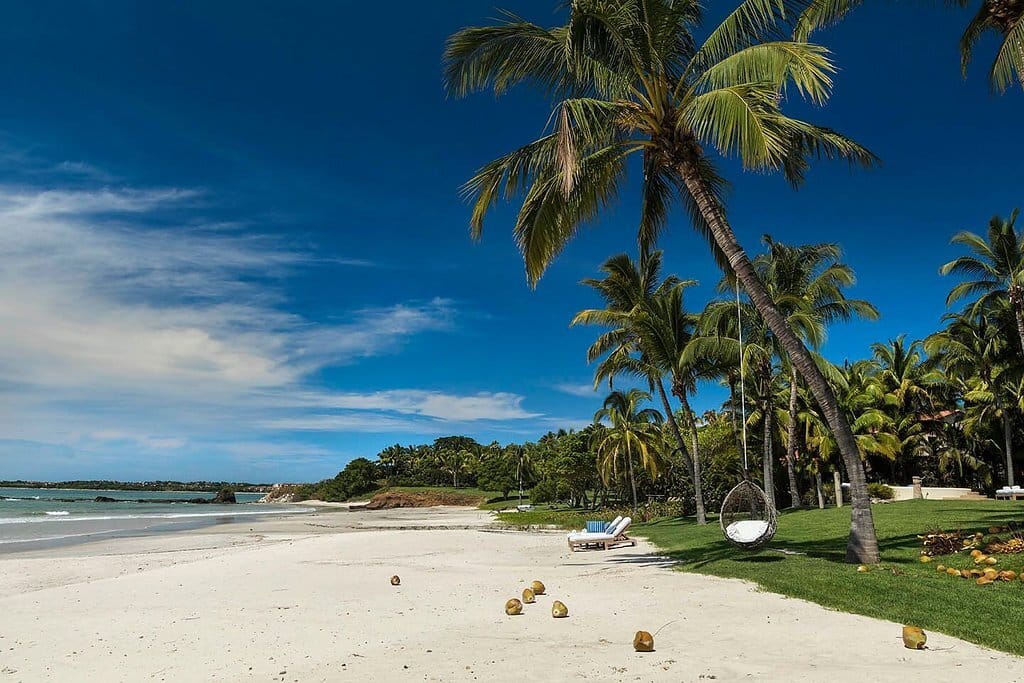 Outdoor enthusiasts will find no shortage of activities to satisfy their adventurous spirit, from world-class surfing and scuba diving to whale watching and deep-sea fishing. For those seeking relaxation and rejuvenation, Punta Mita's pristine beaches and lush rainforests provide the perfect backdrop for yoga, meditation, and spa treatments.
Dining and Nightlife: Savor Punta Mita's Culinary Delights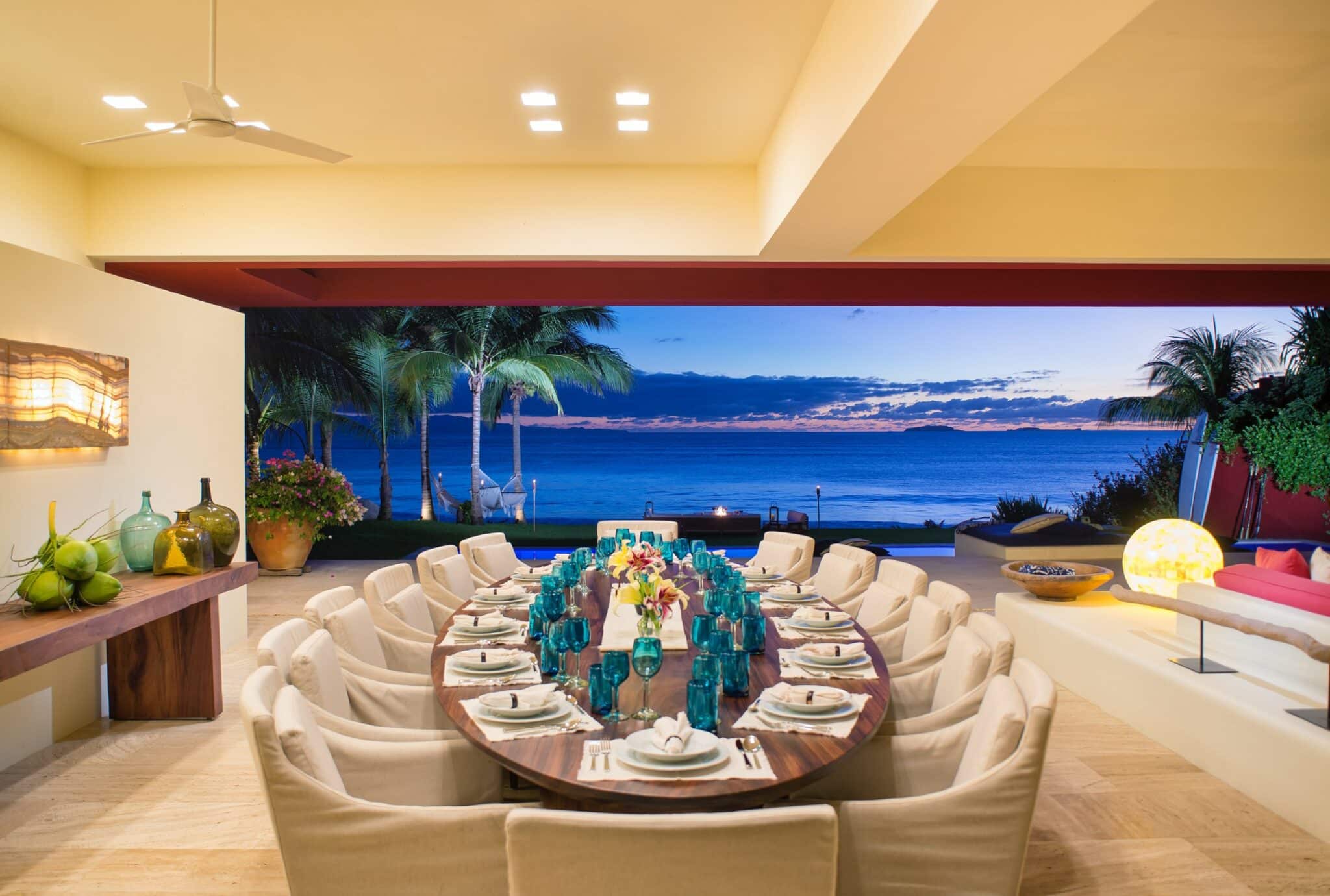 Punta Mita's vibrant dining scene offers a tempting array of culinary experiences, from upscale restaurants serving gourmet international cuisine to local eateries offering authentic Mexican fare. Ranchos Estates and Kupuri Estates residents and guests can also take advantage of in-villa dining options, with private chefs crafting personalized menus that cater to every palate.
After the sun sets, Punta Mita has a thriving nightlife scene that caters to various tastes and preferences. From sophisticated cocktail lounges to lively beachfront bars, guests can dance the night away or unwind with a refreshing drink as they soak in the ambiance of this enchanting destination.
Luxury Villa Rentals: The Ultimate Punta Mita Experience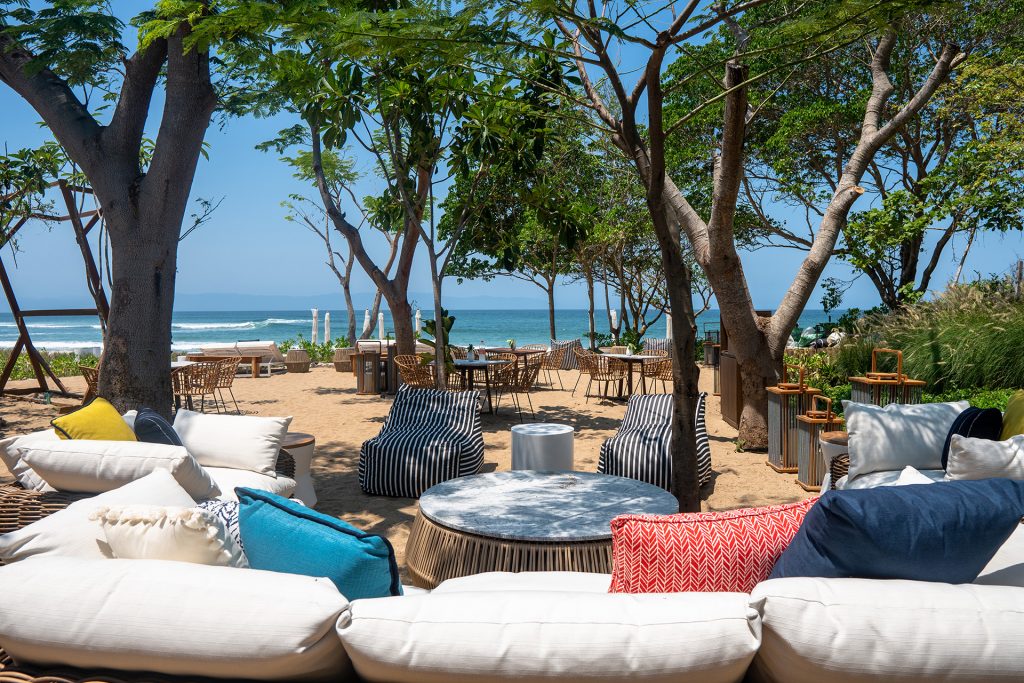 Tailored to Your Unique Needs and Desires
When creating the perfect Punta Mita getaway, the villa rental experience at Ranchos Estates and Kupuri Estates is unparalleled. Each meticulously designed residence offers a unique fusion of comfort, style, and luxury, ensuring that every guest's stay is tailored to their needs and desires. From expansive, multi-bedroom homes perfect for family vacations to intimate, oceanfront retreats ideal for romantic getaways, these exclusive communities provide the ultimate setting for a truly unforgettable escape.
Exemplary Service and Unrivaled Attention to Detail
At Ranchos Estates and Kupuri Estates, exceptional service and attention to detail are the hallmarks of every stay. The dedicated concierge team is committed to ensuring that every aspect of your visit is meticulously planned and executed from the moment you arrive until you depart. Whether arranging airport transfers, organizing in-villa spa treatments, or coordinating personalized excursions, the experienced staff is always on hand to cater to your every need and request.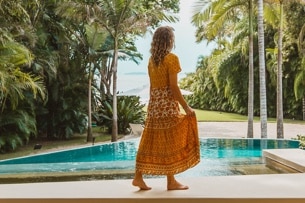 Embrace the Essence of Punta Mita's Unrivaled Luxury
In the idyllic surroundings of Punta Mita, the exclusive communities of Ranchos Estates and Kupuri Estates offer a unique and unparalleled villa rental experience for discerning travelers. With their exquisite residences, exceptional amenities, and world-class service, these prestigious estates invite you to indulge in the ultimate expression of luxury and sophistication. Discover the enchanting beauty of Punta Mita and create lasting memories within the sanctuary of these extraordinary communities.