This post is also available in:

Español
Building a path based on talent, an entrepreneurial spirit, and an amazing amount of energy, we're excited to introduce you to a few of the new Mexican faces that have arrived in Puerto Vallarta, ready to shine in everything from arts and entertainment to culinary skills
This new generation of young queers is betting on humility and humanity, and are fighting every day to show who they are through art, endeavors and what it means to be LGBTQ+ these days.
Ulises Perez-Torres
Queer choreographer and dancer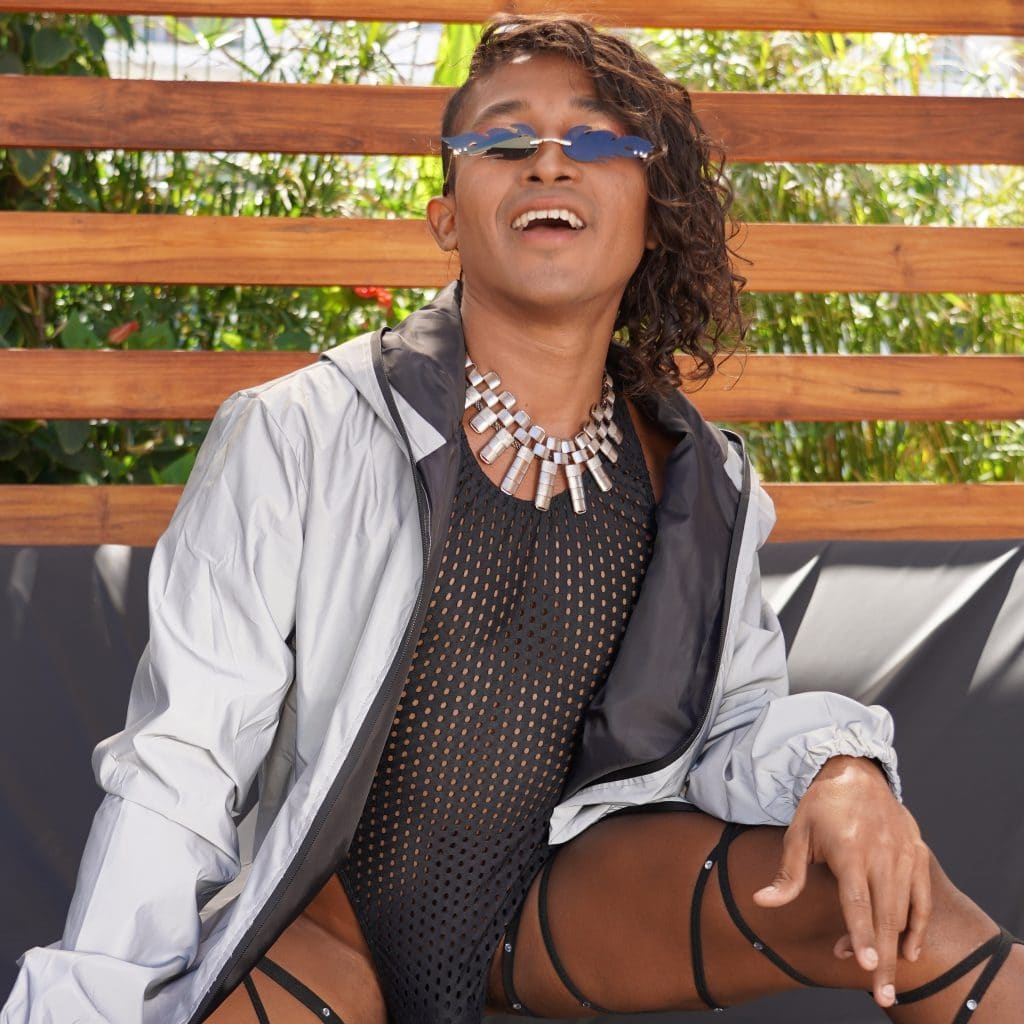 Ulises arrived at our appointment sporting glitter, an oversized shirt and shorts that highlighted his incredible brown legs bursting with energy. He's a young 'Queer' that might stop you in your tracks for a doubletake. His style is unique, with a look and personality acting like a magnet drawing you in. 
Originally from Acapulco, Guerrero, he began his career nine years ago as a dancer in Mexico City, where he studied ballet and contemporary dance. He had studied folklore dancing in his native Acapulco and knew dance was his passion.
His coming out came with drama – like many stories of the LGBTQ + community.
"In our queer lives there always will be drama," he said.
He went on to explain that when he came out to his family, he had a rough time with his father accepting him. But, after time, they supported him and he was able to finish his career.
"I am very grateful to them for always supporting me," he added.
He knew their love for him outweighed any other concerns when his parents came to his graduation at the great theater of Mexico City, 'Esperanza Iris'.
He began his professional career while still in school, which helped him gain experience from his colleagues – experience that most dancers don't see at such a very early age.
An audition for the Vallarta Adventures show, 'Savia' brought him to Puerto Vallarta four years ago. At the time, he knew very little about Vallarta.
"I told a friend, let's go to the audition, the show will be in Puerto Vallarta," he said with a smile. "I didn't know where it was located, but knew it could be a good opportunity."
Producers for the Savia show saw potential, and as Ulises settled in his new city, he met his first family from Vallarta – and found a place dedicated to the same thing as him: the arts. Singers, dancers and choreographers became more than friends, they became his support. Not long after his arrival, he started working for different entertainment shows in PV.
In addition to his dance, Ulises is dedicated to teaching different contemporary dance and ballet classes, and has been a choreographer for shows such as What a Drag PV and is currently part of several casts in the Act2PV theater. 
"Before coming to try out for the shows in the theater, I did several auditions in hotels," he said. "I wasn't comfortable finding a show at the level of quality and professionalism that I thought was needed."
And get this – not only is he a great choreographer and dancer, he has a voguing house – 'House of Paradise' – one of the first in Vallarta. 
"House of Paradise seeks to create a community for queers," he said. "Because when I arrived in Vallarta, there were many gays but the treatment for queer people was not the same. I found some discrimination from the community itself and that is why I thought of creating the House to be a support for diversity."
Ulises is a performer full of talent, discipline, and above all, passion. That is what has brought him to where he is and it's what keeps him fighting for his dream, despite the fact that he feels like the majority of the gay community in Vallarta does not understand or identify as queer.
For him, it has not been easy to make his way, especially in the world of entertainment there is discrimination against brown, Mexican and queer people. But despite that, he firmly believes that his talent and that of his national partners have the strength and artistic quality of any performer of any nationality.
"I am a queer and effeminate" he said. "Before I had a hard time accepting that concept, but today I am proud of my identity and of being a Mexican queer."
Ulises's next plans are to continue staging choreographies for big shows, giving more classes and leaving Vallarta to continue growing professionally staging his own shows.
"I always tell people in the community that you shouldn't hide who you are, be sure of who you are, whether you're walking along the Malecón or doing shows. You will always find a person and a place where you feel safe and you can be yourself."
Roman Ventura
Private chef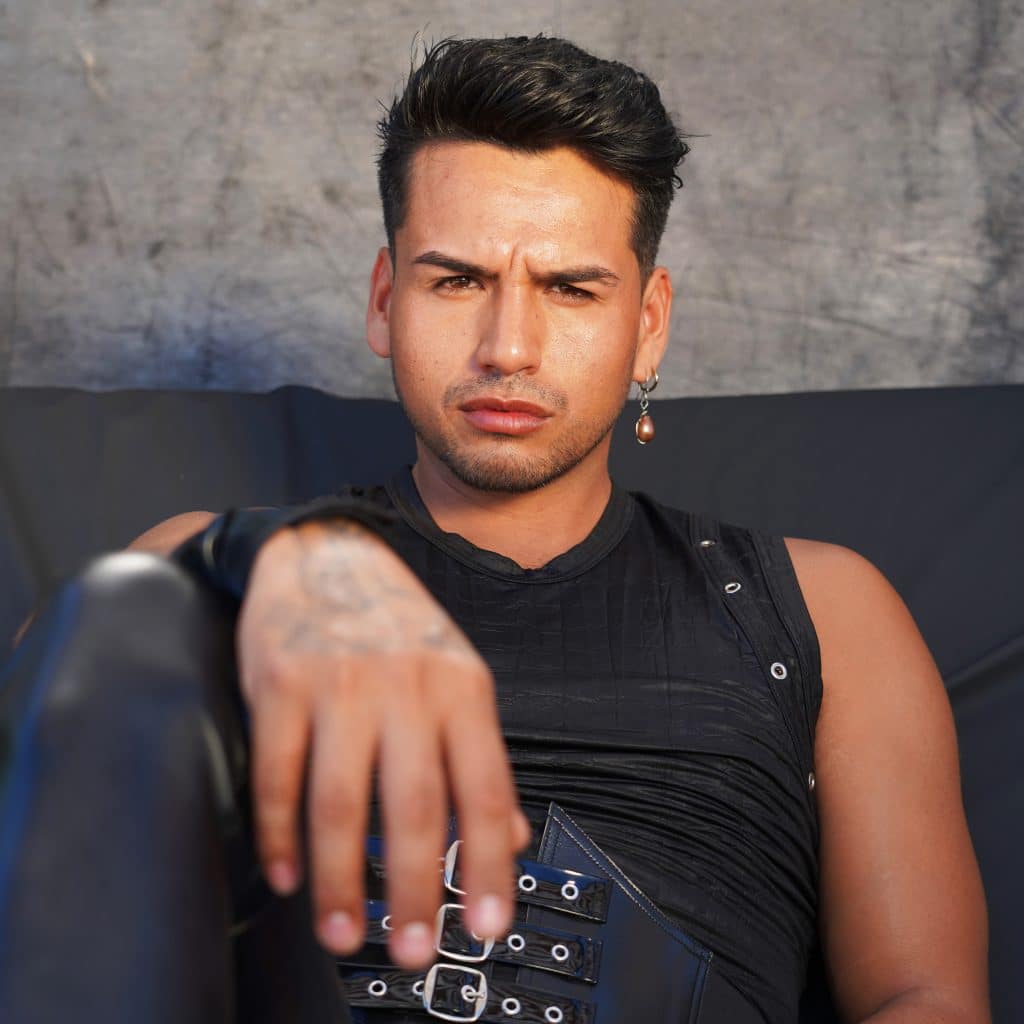 Dedication and determination help define Román Ventura, a Mexican chef out to fulfill his dreams of owning his own restaurant.
Román is originally from the little town of Mascota, Jalisco, but grew up in Esperanza, Sonora. He later adopted Puerto Vallarta as his home, where he combines his professional and personal life.
His passion for cooking began as a child – when his father was always cooking and little Román had a spoon in hand to taste soups, sauces or other dishes that he prepared.
"That's where my love for food and cooking began and grew," Román said with a laugh.
He didn't come out until he was 17-years-old, but knew even before then that he had an interest in men.
"When I was 15-years-old, I heard about the gay community in Vallarta from my family. I heard that there were beaches, and streets full of fun and diversity. I never imagined that I would live in the most gay friendly city in Mexico," he said.
Román was accepted from the first moment he decided to talk to his family – but his mother didn't want him having a boyfriend or bringing anyone home.
"I came out at 17, and I had my first boyfriend," he said. "But my mother did not allow that, so I decided to leave home. I spoke with my parents sometime later, and tried to help them understand. I am happy now to have their support."
He studied to become an international chef at the ISIMA Institute of Higher Studies in Puerto Vallarta. After finishing school, he worked in the best restaurants in Puerto Vallarta, starting as a kitchen assistant, learning and absorbing all the knowledge and then putting it into practice.
At one point he did take a short break from the kitchen and dedicated himself to giving massages. But his love for cooking kept pulling him back to the kitchen, and he knew that the massage business wasn't a passion for him.
During the pandemic, with people confined to their homes, he found more people wanted to have intimate house parties. It helped minimize risk by not going to restaurants with large groups. After several requests to cater these intimate moments, he decided to create his own private chef service.
"I wanted to express my artistry, creativity, and imagination. So, I started cooking private dinners," he said."This experience cemented my passion for being a private chef. It has helped me learn even more about how to create a story for every dish and every meal I serve."
The LGBTQ community was the first to receive him with open arms and has been recommending him – either by word of mouth or on social networks. And while he has mostly worked for the LGBTQ community, his client base is rapidly expanding thanks to all of the outstanding recommendations he has received.
His reviews on Tripadvisor are some of the best and this has helped him to continue to push himself.
Román's short-term plans are to start holding his own events in the coming months with different restaurants in Vallarta – think of these as a Pop-Up Dinner as a guest chef – so that he can continue making himself known.
Román eventually wants to have his own franchise, and also has his eyes on owning a restaurant in Zona Romantica.
https://www.venturachefservices.com/
Fernando Gonzalez Avila
Dancer and choreographer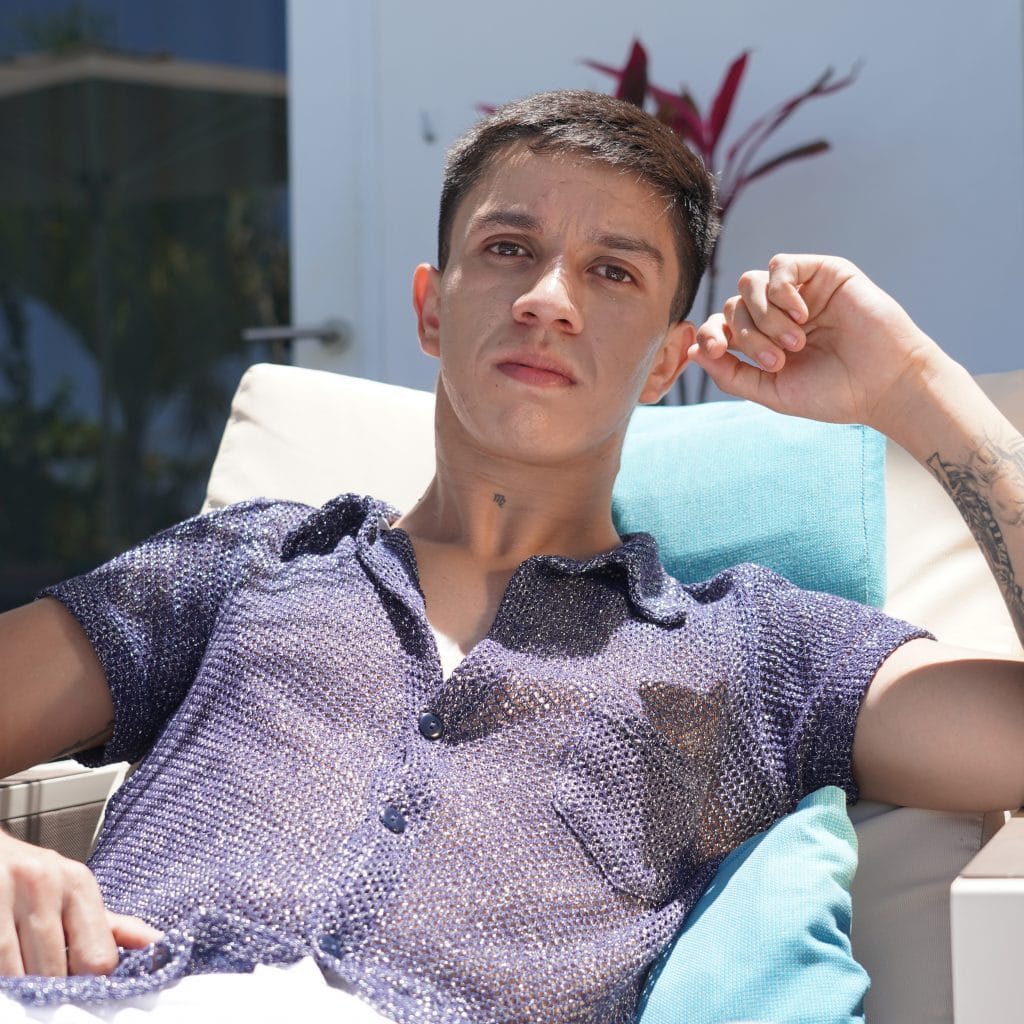 Originally from Ciudad Delicias, Chihuahua, Fernando has spent most of his life dancing. He began when he was six-years-old, with traditional Mexican dances. He grew up with his grandparents, who educated him and took care of him. 
Despite his passion for dance, Fernando did not have the opportunity to be in a dance school to train, since his grandparents did not have the financial resources. So he took advantage of every opportunity to learn in any free course he found.
As he was finishing high school, one of his teachers saw his potential and got him the financial support for Fernando to go to Mexico City to study at the Mexican Folklore Ballet. That, for him, was a release because he was able to experience his life as a gay man away from the pressure of telling his family about him. He was there for a year but the lack of work and the insecurity of the city made him return home.
Upon his return, his grandparents sat down to talk with him and directly, asking him about his sexual orientation.
"I was surprised at first, I didn't expect to be asked this directly, but everything happened with a lot of love and respect," he said. "I found out that I had the support of my family and felt so fortunate."
For a time he stayed working in some bars in Chihuahua but knew that this was not his thing and a friend from Puerto Vallarta invited him to come and see the city – since the city always has opportunities for artists. Fernando arrived in Vallarta and immediately joined different dance companies and thus began to work on his passions.
He prefers to work in shows that are presented inside hotels in Puerto Vallarta and Nuevo Nayarit.
"I feel very good working in hotels," he said. "The colleagues are almost always the same and we have become a family."
The hotel shows hire different companies and Fernando is currently touring with a Michael Jackson show all over Bahía de Banderas.
Fernando also combines dance and choreography with aerial dance on fabric and routines on sancos (stilts). This has allowed him to expand his work and participate in more international shows. 
"I am very self-taught, if I see that they are going to give a course and I am interested, I go," he said. "It's a great feeling to take advantage and add another discipline to your knowledge and thus offer better shows."
Fernando is currently 25-years-old and among his future plans is to set up his own dance company to be able to follow his dance passion, and expand to directing.
Mario Carrasco
Jiu Jitsu Competitor, Real Estate Agent, Tour Guide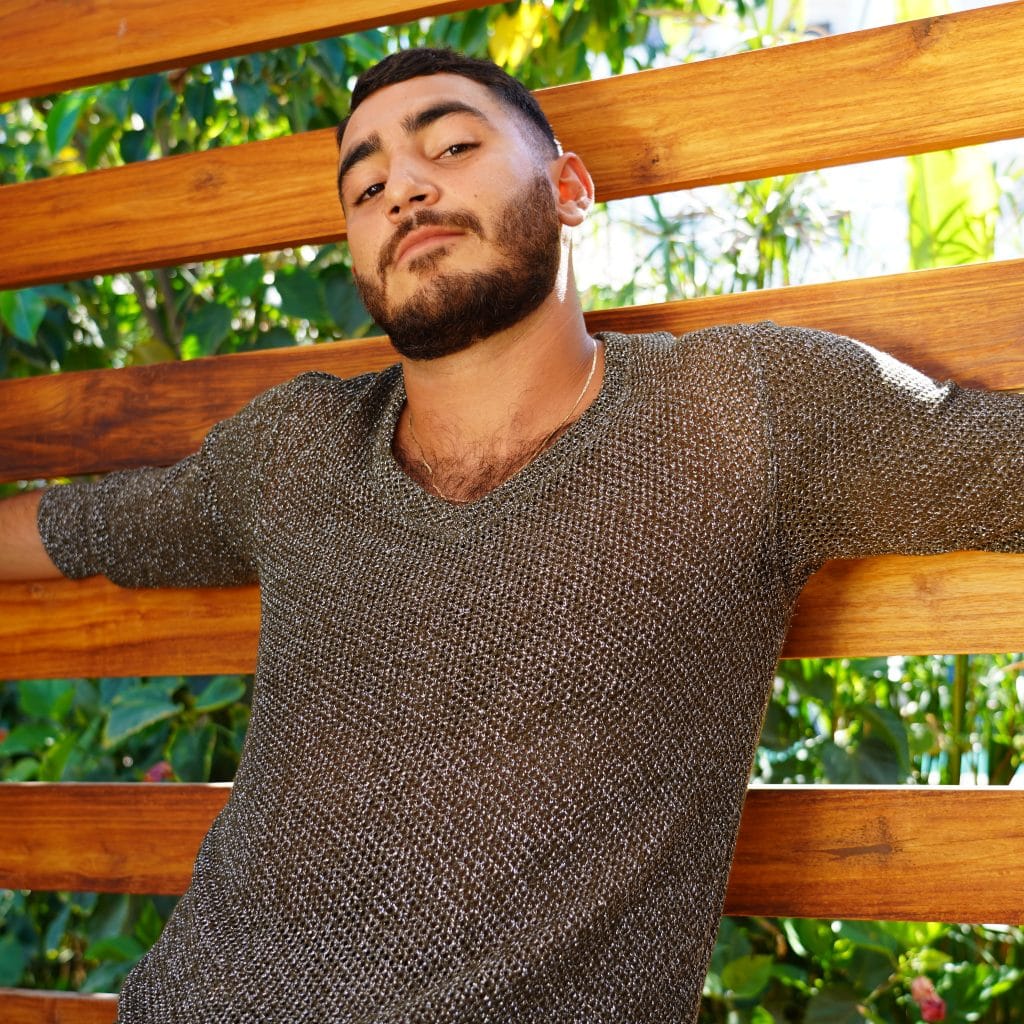 Mario is a Pata Salada – proud of his roots where he grew up in the Olas Altas neighborhood surrounded by tourists, in the heart of the Romantic Zone, living only with his mother.
Carrasco is 24-years-old, and while he studied art and creation in Guadalajara, he did not finish it. He wanted to create from the trenches and gain experience from his own work. Mario is a person who likes challenges and cannot stay still by just doing one thing. When he was younger, he was a Boy Scout and maintains the scouting philosophy to this day.
"I like to serve my community, the people, be a better person, serve my country, my family, I like to practice that philosophy in my life," he says
Mario considers himself Pansexual and gets along perfectly well with his family and society.
"I have been comfortable with my sexuality without any problem since I was a child. I have always been surrounded by diversity, my baptism Godmother is a lesbian and my first babysitter was a gay friend of my aunt," he explained. "I grew up in the Romantic Zone and with friends of my mother from the community, everything was very natural for me."
He says he is mostly attracted to women but does not limit himself to that gender.
"I don't limit myself, I don't look at gender, but at what a person transmits to me as their personality, their energy and their attitude."
He currently has been working for four-and-a-half years at Jet's Private Tours and combines that with being a real estate agent with Ryan Donner. Mario combines his professional side with his passion for martial arts. He is currently 100 percent focused on Jiu Jitsu. He started very young and at fifteen-years-old he won his first fight.
Since then, Mario has dedicated himself body and soul to this discipline, saying "every day I wake up thinking about how to improve in this martial art. I literally eat, live and breathe Jiu Jitsu".
He came in first place in the Jiu Jitsu Vallarta Cup in his category and he also competed in Guanajuato against different states and came in third place.
At the age of 11, he discovered music, which is another of his passions, with guitar lessons. At the same time he began to learn how to dance Polynesian dances (Hawaiian and Thai) performing from Los Arcos del Malecon to the Four Seasons and at private events.
He started working at a very young age in a canteen belonging to a friend of his mother's, washing dishes, clearing tables and peeling vegetables. Afterwards, he worked in the city hall at the Ministry of Tourism for a year, at the same time he was able to meet different contacts that led him to work at The Palm Cabaret as a waiter. That was his first approach to the world of entertainment.
"It was a wonderful stage. After a while Miss Conception invited me to her show as a back of dancer and I was Amy's assistant for a while," he says
In addition to all this, Carrasco teamed up with two filmmaker friends in Guadalajara to make two short films. One of them was made in 'Yelapa', which tells the story of a queer boy who dreams of being a famous K-Pop singer.
Among his plans is to continue growing in the real estate area, private tours and preparing for future Jiu Jitsu competitions in Vallarta, other Mexico states and other countries.