Esta publicación también está disponible en:

Español
The grand opening of the popular play "'Princesas Desesperadas' in Spanish will be held Saturday, June 11, in the great Incanto Theatre at 8:30 p.m. The show is performed in the newly reopened riverfront theatre. This is the first show in the theatre since flooding from Hurricane Nora and previously the Covid shut down..
Perro Bravo Productions returns to Puerto Vallarta this summer with this comedy adapted version of Mexican playwright Tomas Ustusastegui's. The first show is sold out.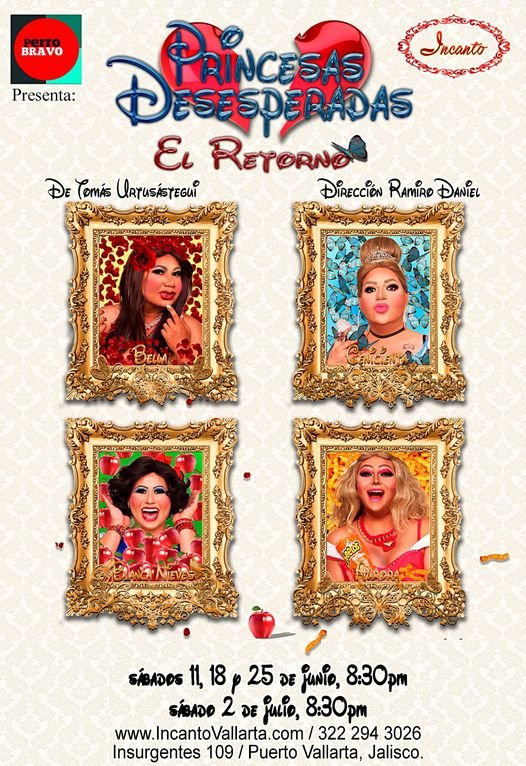 Under the clever direction of multi-award winner, Ramiro Daniel, and with the participation of award-winning actors Juan Pablo Hernandez, Juan Carlos Ramirez, Cesar Trujillo, and Cesar Bravo, "Princesas Desesperadas" is a fast-paced comedy that tells the story of four Disney Princesses who get together fifteen years after their "happily ever after."
None of them are happy – they are not yet queens, and the sharp vaudeville-esque comedy quickly puts the audience in a voyeuristic situation as the characters, one by one, become unraveled as they peel off the tragedy of their lives piece by piece, drawing the spectators into a very private conversation amongst women; a conversation not meant to be heard by anyone else.

"Princesas Desesperadas" – in Spanish – was first brought to Puerto Vallarta in April 2014, and has enjoyed overwhelming success ever since, playing to thousands of people and receiving accolades from the media and the public. Pero Bravo's co-founder Cesar Bravo says "those who have seen this joyful production have become ardent – very ardent fans, with some having seen the production over seven times."
The show will be held on Saturdays June 11, 18 and 25 and the season ends on Saturday July 2 at 8:30 p.m.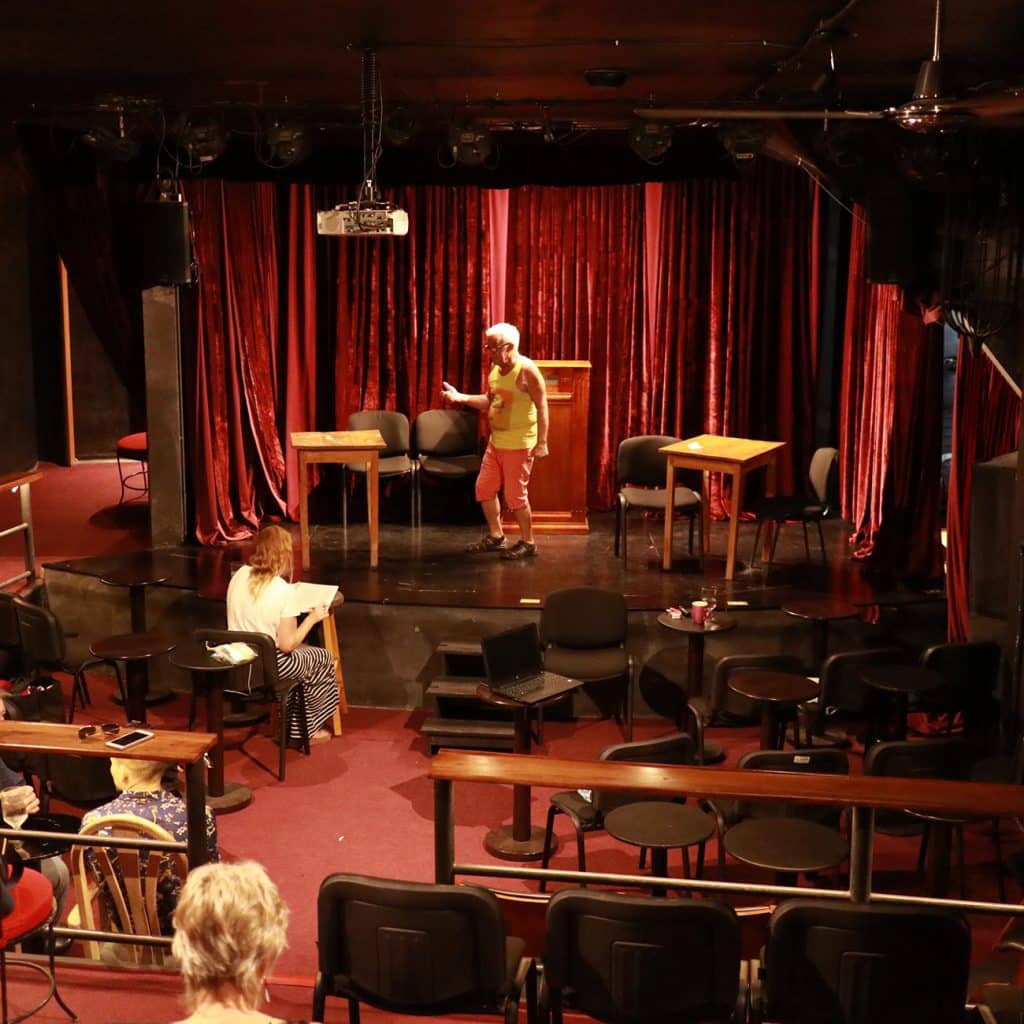 Incanto Theatre
Incanto Theatre have long history in Puerto Vallarta and reopens with this hilarious play. Current hours are 4:00 p.m. to 11:30 p.m. Tuesday through Sunday (closed on Mondays). The piano bar offers live music from 5 p.m. daily with indoor and outdoor seating on the upper deck by the river. Whenever possible, large windows open to let in fresh air.
Check Incanto's Facebook page for a daily schedule and regular updates.
Most of the shows are also broadcast via Facebook LIVE. Happy Hour 2×1 every day from 4 to 5 p.m. SoCo's Kitchen's delicious Southern-style dinner menu is available until 10:30 p.m.
You can buy your tickets here: