Esta publicación también está disponible en:

Español
Roman Ventura wants your next meal with him to be a great and lovely experience. He wants it to be an event that you will remember.
And if you're looking for a private chef to come to your home while you're visiting Puerto Vallarta, look no further.
Ventura, who owns Roman Ventura Chef Services, provides private and personalized events that are chef oriented, and thanks to his attention to detail (from the quality of the service to the detailed preparation of the menus), his service, and most importantly, his skill as a chef, business has been booming.
Roman is originally from the little town of Mascota, Jalisco, but grew up in Esperanza, Sonora and later adopted Puerto Vallarta as his home where he combines his professional and personal life.
His passion for cooking began as a child – when his father was always cooking and little Roman had a spoon in hand to taste soups, sauces or other dishes that he prepared.
"That's where my love for food and cooking began and grew," Roman said with a laugh.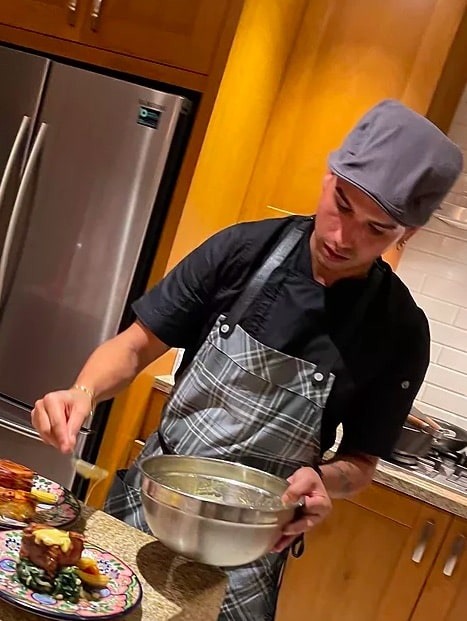 He studied to become an International Chef at the ISIMA Institute of Higher Studies in Puerto Vallarta and after finishing school, he worked in the best restaurants in Puerto Vallarta. He started as a kitchen assistant, learning and absorbing all the knowledge and then putting it into practice for having more experience.
Later, he had a short break from the kitchen and dedicated himself to giving massages for a short time, but he knew that it was not his passion.
He felt the love for cooking pulling him back to the kitchen. As the pandemic continued, more people wanted to have initmate house parties, and not risk going to restaurants with large groups. After several requests to cater these intimate moments, he decided to create his own private chef service.
He had done some private dinners before the pandemic. His first was in September 2019. But as the pandemic grew, so did the opportunity to grow his business.
"I wanted to express my artistry, creativity, and imagination. So, I started cooking private dinners. This experience cemented my passion for being a private chef. It has helped me learn even more about how to create a story for every dish and every meal I serve. " Roman says.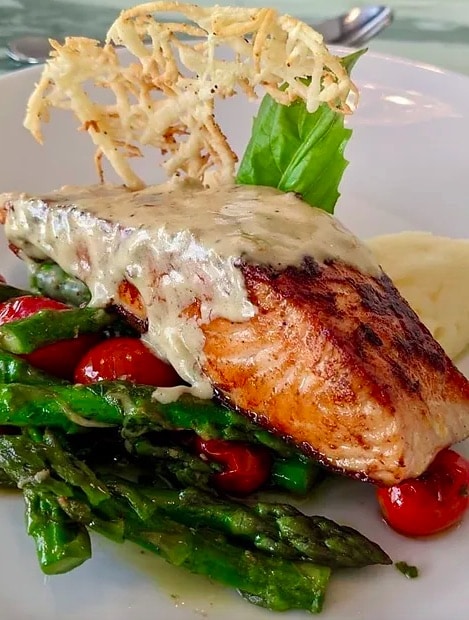 His services as a chef are mostly gourmet Mexican fusion dinners with global fusion. Ceviches are his star dish, which customers ask for all the time.
But he also prepares meals. Roman is a chef who specializes in dinners and hot meals, creating tempting appetizers, savory lunches and unforgettable multi-course dinners. He works at houses, villas, condos, event spaces, and restaurants. The only requirement from him is a basic kitchen used for final preparations and serving. Most of the menu preparation is completed off-site. Depending on the size of the event, the service can provide cutlery and plates.
The LGBTQ community was the first to receive him with open arms and has been recommending him by word of mouth or on social networks. He has mostly worked for the LGBTQ community, but his client base is rapidly expanding thanks to recommendations he has received.
His reviews on Tripadvisor are some of the best and this has helped him to continue to push himself.
Roman's short-term plans are to start holding his own events in the coming months with different restaurants in Vallarta – think of these as a Pop Up Dinner as a guest chef – so that he can continue making himself known. These dinners will be themed with a special menu. And in the middle of the year he will begin to make collaborations with restaurants in other states of Mexico, such as Oaxaca, where he intends to also experiment in his kitchen.
Roman wants to have his own franchise so he can expand into different kind of public. In addition, he wants to someday have his own restaurant in the romantic zone.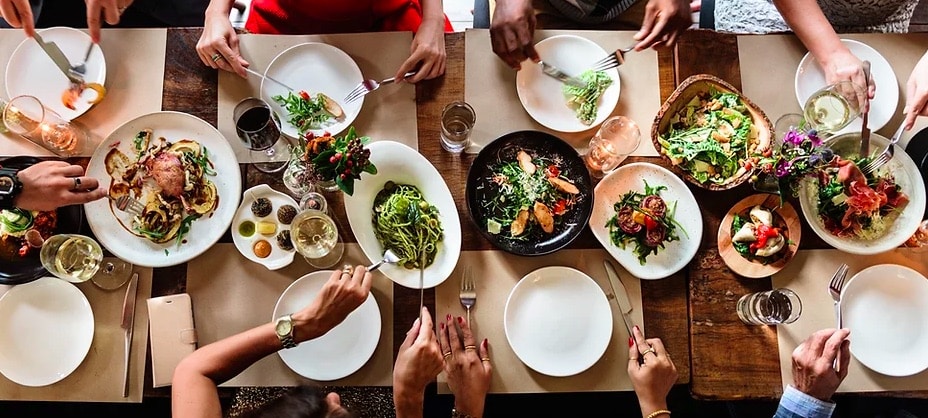 If you have a small and exclusive event, Roman Ventura's Chef Service is perfect to make a good impression on your guests, you can coordinate everything on his website, there you will find his different menu options and his services.
https://www.venturachefservices.com/
Let's continue to support local businesses and ventures like Roman's and give him the value he deserves so that they continue to grow.