Esta publicación también está disponible en:

Español
Coming to Puerto Vallarta for your first time is quite the experience. For many, it's a fantasy to behold. Sandy beaches, sunny skies, and an endless parade of men, in all flavours of the rainbow. Whether you're interested in taking it easy (ya right), hitting up the local watering holes, clubbing it in a pool, or being shady on the beach, there's nothing quite like a vacation in Zona Romatica, the trendy LGBT area.
With so much to do, it's hard to pick what to recommend. But we know that there is a taste for some risqué activities, not found in your hometown. Here are a few recommendations that will make sure your Puerto Vallarta experience is remembered with a smile.
This is a no brainer. From the moment you step out of your hotel in Zona Romantica, you will find masseurs on the street calling out to you- in an ever so sultry voice- " you wanna massage".
If you are across the street, you might just get catcalled and a whistle! Massage parlours abound in the area. You can choose from higher end establishments, which have additional spa services, or select a place that provides more simple, yet supple, offers.
Aqua Spa for Men is one of those higher end day spas. Designed by men for men, and manned by an all male staff, they offer offer a full spectrum of services. A must is the" King for a day" package, including: a 60 min massage of your choice, a Vichy body scrub (a unique experience using shower heads), a premium facial, mani and pedi. This 4.5 hour experience sounds like heaven. At $4000 pesos (approx. $190 USD), it's worth every peso.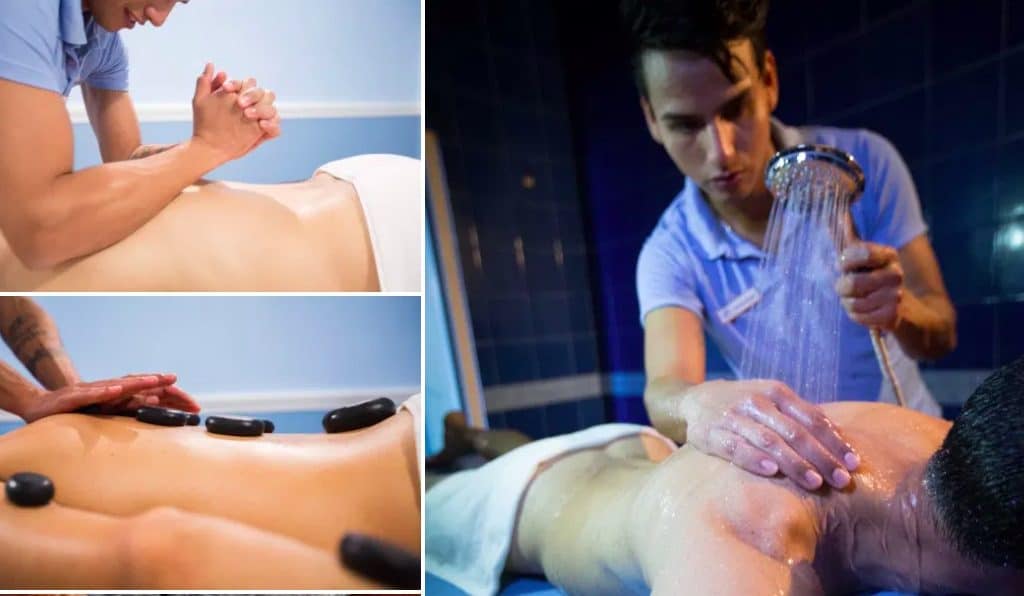 If you are looking for a truly unique experience, check out Hamam Turkish Spa. Hamam Turkish Spa is a boutique authentic hamam spa (by appointment only) that provides an oasis of tranquility and revitalization. Choose from a comprehensive range of turkish bath Hamam rituals, body scrubs with Vichy shower, and massages. This indulgent time can be shared with up to two people at the same time, and arrangements can be made for men only, ladies only, or couples.
Looking for something more sensual? Infinity Gabo Massage Therapy might have what you need! Offering sensual, erotic and therapeutic massages, Marco brings massage to a new level to help your body and mind heal emotionally. As emotional beings, when we keep things inside and pent up, for fear, for not wanting to hurt, we hurt ourselves. Massage therapy of any kind helps remove blocks and emotions come out and your body starts to detox. For more information or appointment visit https://www.facebook.com/infinitygabostart-105079731539033 or call/text to 52 8119170470.
Of course, if you are looking just for the firm hands of a man on your aching muscles, walk along Malecon Street just behind Mantamar, or Amapas Street on block up. Amapas is the road that Almar Resort, the Luxury LGBT Beach Front Experience in Puerto Vallarta, resides. You'll be sure to find a couple beds calling for you to lay down.
After a morning at the beach and a massage, you may have become used to wearing little to nothing, and do not have a rankling to put clothes back on. Luckily, you can find events to keep you in a state of undressed bliss.
Casa Capula, a boutique hotel, hosts a clothing optional pool party on Saturdays and Sundays from 3-8pm ($20 USD online, $25 USD at door). They promote body positivity and an inclusive atmosphere.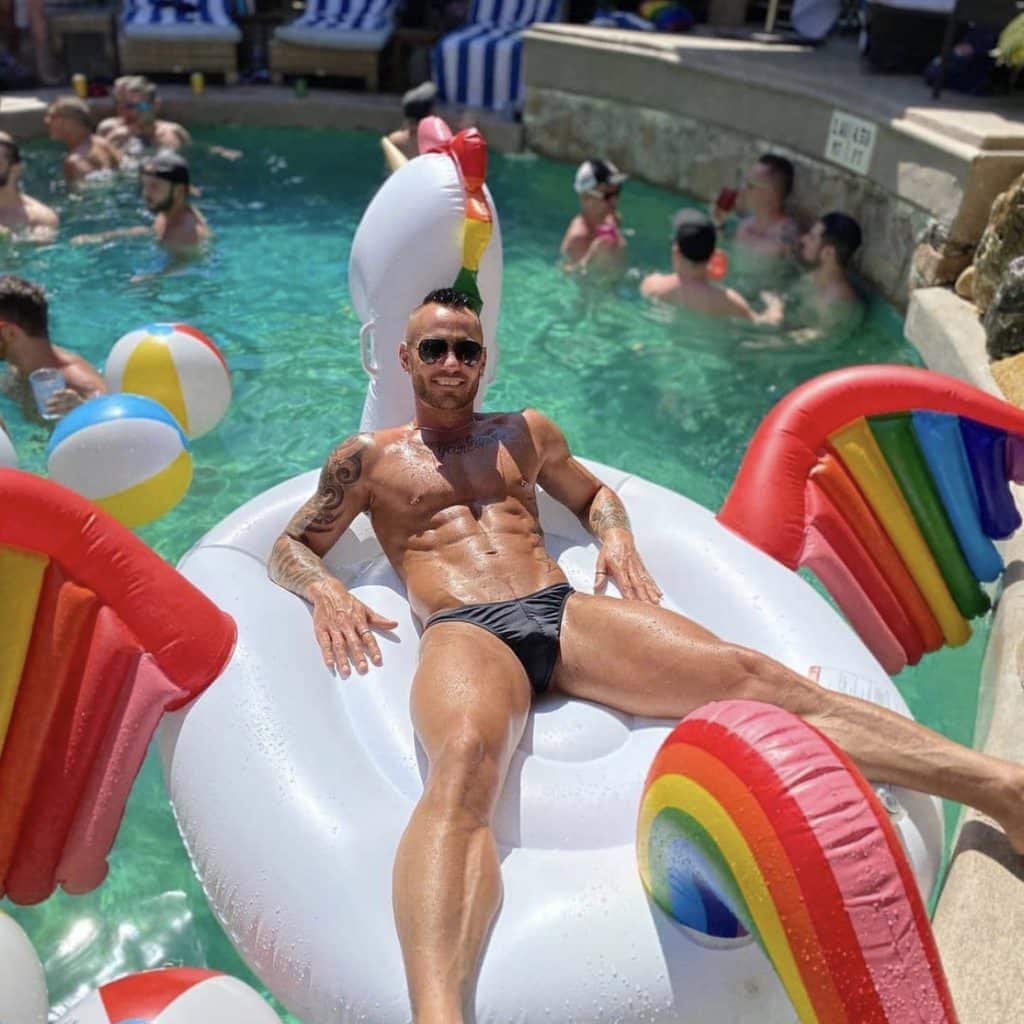 Looking for a little extra manhandling? There's always Spartacus, the only gay men's sauna. Where $300 pesos (approx $14 USD) gets you a locker, sandals and towel. Spartacus also offers massage services.
If you prefer to put some clothes on, after being exposed to the elements all day long, perhaps you will enjoy seeing others take theirs off. Check one of the dancer establishments. But be warned, they desire you to attend their private rooms and will be adamant at persuading you.