Esta publicación también está disponible en:

Español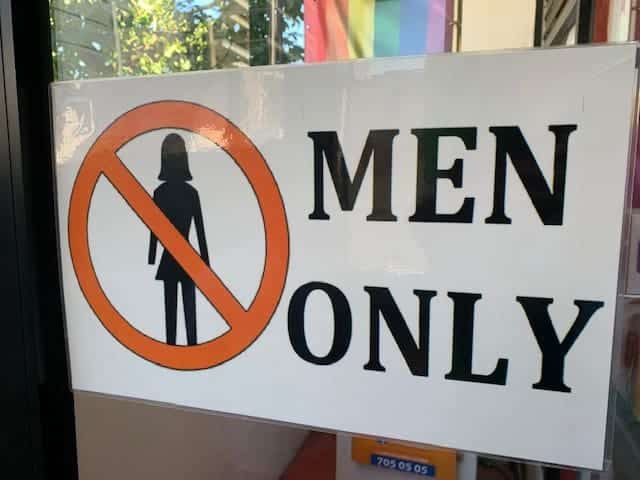 Never been to a gay bathhouse? Want to go but you're not sure of the dos and don'ts? Here we present you with a helpful guide so when you decide to enter that bathhouse for the first time you will know the ins and outs.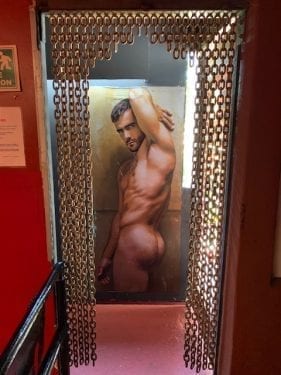 To be honest, when I first entered a bathhouse I was a little nervous and had no idea what to expect or how things ran in there. It is always better to go in prepared and know the gay bathhouse etiquette so your first visit goes smoothly and your experience is enjoyable.
In Puerto Vallarta we have Spartacus, a gay, prime men-only sauna/bathhouse complex in Zona Romanitca. It consists of four levels, and they each offer something different. Also, the day crowd differs slightly to the night crowd. The guys that come during the day are usually there to relax, casually meet people, get a room, and perhaps hook up. Now, the guys that come at night or early hours in the morning are generally there for one thing: sex, and drinks.
The rooftop
The top level is a nice rooftop with a pool and bar. It is equipped with tv screens where you could request to have television shows or music videos play. The area also has music playing that you could enjoy while you sunbathe or take a soak in the pool. The rooftop is conveniently covered so you could be totally naked, this way you could avoid those tan lines!
At night, the pool is lighted, so you could enjoy a swim and a drink. Naughty guys have also been said to find "hidden" spots on the rooftop where they would be able to fuck!

Third level
This level is where you could find the rooms and dark rooms, among other things. It is the naughty level, if you will. There are two types of rooms: regular rooms and VIP rooms.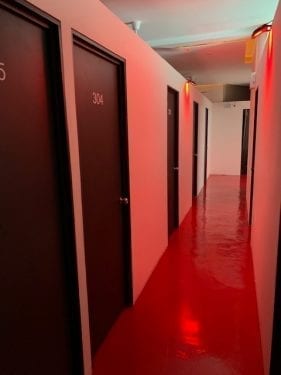 Regular rooms include a bed, mirror, fan, and an electronic safe to safely store your belongings.
VIP rooms are more spacious, they have AC, and electrical outlet that comes in handy if you need to charge your phone.
It is important to mention that you can only get a room with your day pass, meaning that you can't book it for more than one night like in a hotel!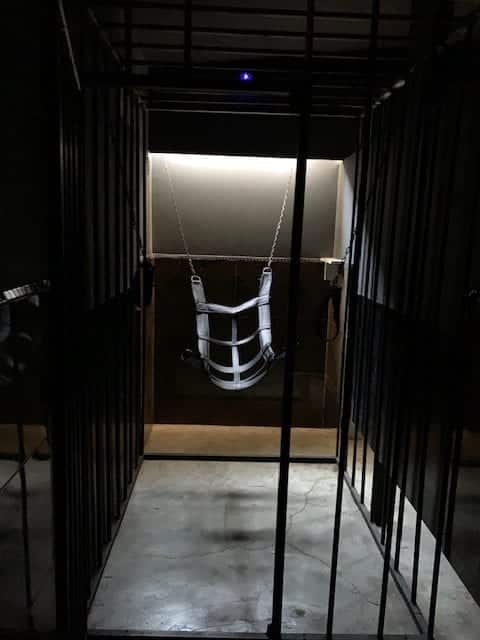 This floor is like a labyrinth, full of fun and interesting stuff. Are you into leather slings? glory holes? This is the floor for you then.
Second Level
This level, also known as the "Spa Zone", is where you entered Spartacus. This level has everything you need to relax and have the full spa experience.
Here you could find a steam room (biggest one in Mexico according to Spartacus), dry sauna, showers, the 'cold room', and you can get massages.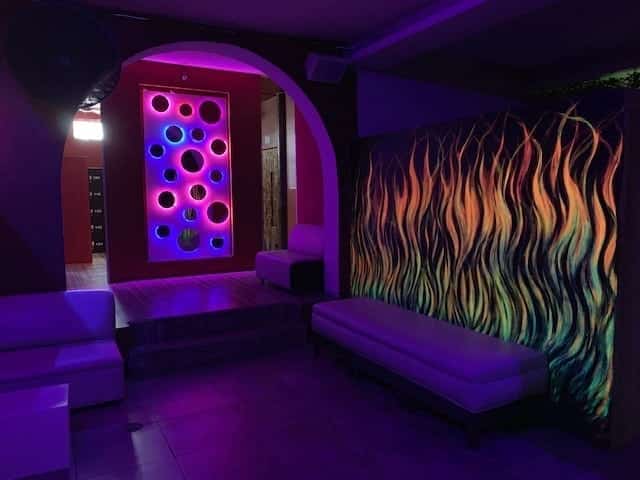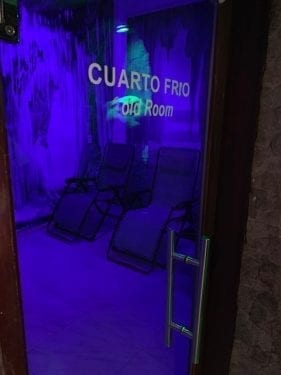 The 'cold room' is a place to simply relax, perfect for after the jacuzzi when you have open pores. This room has AC and chairs to lay down and enjoy some soothing music.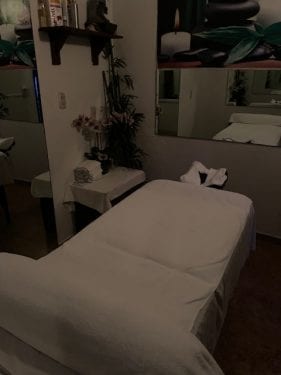 You could also go and experience an erotic massage (not included in your day pass). These massages are so erotic that you may not even need a happy ending. The masseurs target erogenous zones of the body, so you are bound to feel aroused.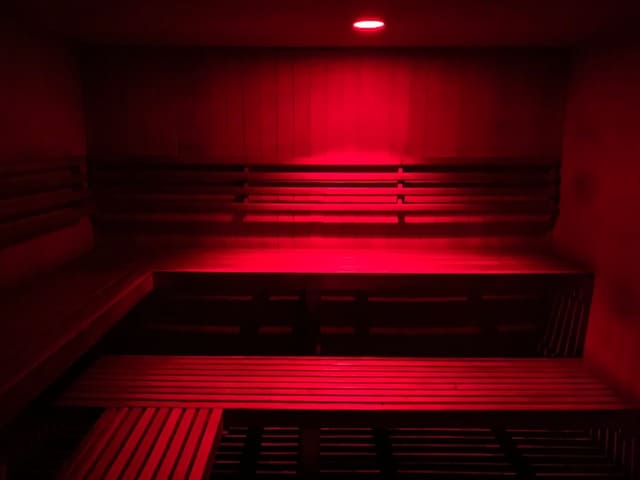 The dry sauna has special hours. It is open from 4pm – 12am only.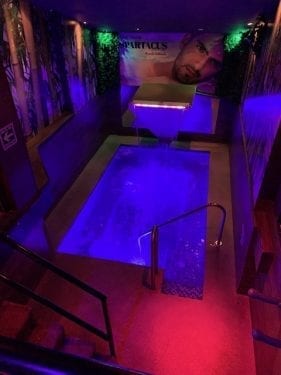 Lower level
This level is just a few steps down and here you could find a nice lounge area and also the jacuzzi.
Free Condoms
Free condoms are available at Spartacus. They are provided by non-profit organization SETAC.
Enhance your stay
At Spartacus you can get things that will enhance your experience here. There is lube available for purchase, viagra, and soon, anal douches! So, you actually don't have to bring much with you if you don't want to.
Dos and Don'ts
Don't wear your regular clothes – You have two options: Wear the towel that is provided, or be naked.
Do wear Spartacus-provided slippers – Spartacus will provide you with a pair of clean slippers at check-in and you have to wear them the whole time. You can't use your own.
Don't have sexual contact in water (pool or jacuzzi) – Obvious reasons.
Don't take photos – Taking photos is not allowed.
Do be yourself
Your belongings are safe
Spartacus also has electronic lockers. They can only be opened with the key provided to you. If someone tries to break in, the lockers are equipped with an alarm that will go off as soon as it is broken into.

You don't need to carry around money
At check-in, you will get a bracelet that has a number on it. Whenever you would like to buy a drink, massage, or even lube, you don't have to worry about carrying around money or cards. They will ask for your number and this way they can charge whatever you are getting to your name and at check-out you will be able to pay.
At check-out
As mentioned before, when you check-out you will be able to pay for anything you consumed. Also, this is where you turn in your towels, slippers, and keys.
How do you approach someone?
Now with all the technical stuff out of the way, the real question now is: How do I approach someone? First of all, it is very important to note that on these type of places, rejection happens a lot, that's just the way things are. You just have to remember not to take it personally. This is very important, if not the most important thing to take away from all this.
Also, not everyone might be into long chats. Actually, most guys go there just to hook up, so have this in mind as well when going into a bathhouse. You can very well find a pleasant guy willing to talk for hours if that's what you're looking for, it might happen, but if you can't find that, don't be disappointed. You've been warned!
Having said that, one way to know someone's into you is – eye contact, and sometimes it is accompanied by the stroking. If you both make eye contact then you know what's up. If you see someone you like, you may want to stroke your dick or wet your lips with you tongue. When passing by someone in the hallway, you may want to have your hand slightly brush against him. Some will be bold enough and grab someone else's crotch. If he turns or pushes you away, just walk away. He is not interested.
Finally, treat others the way you want to be treated. Be respectful. Have a good time!
For prices and hours please visit their website.