This post is also available in: Español
BeefDip makes it's return to Puerto Vallarta, celebrating its 20th year. It's one of the longest standing LGBTQ events of its type in the city, bringing bears and bear admirers from all over the world, and raising money for non-profits in the area. It's donated more than $100,000 CAN dollars back to Puerto Vallarta non-profits over course of its history.
Last year's event was canceled due to Covid-19, and so the bears are anxious to return to Puerto Vallarta. This year the festival continues with some strict Covid-19 regulations imposed by the city, which include requiring proof of vaccination and a negative Covid test.
BeefDip opens Sunday, January 30 and will continue all week until Sunday, February 6. They will have many different locations and activities, not just parties, where the idea is to continue building community and that Puerto Vallarta continues to be the preferred destination of the community of bears.
We have an exclusive for our O&APV readers that our friends at BeefDip shared with us. In 2023, BeefDip will expand and add a BeefDip event in Rio de Janeiro, Brazil. While dates and more specifics were not ready to be announced, organizers said it shows how popular the festival has become, that they are thrilled to add another beautiful Latin American city to the calendar of events.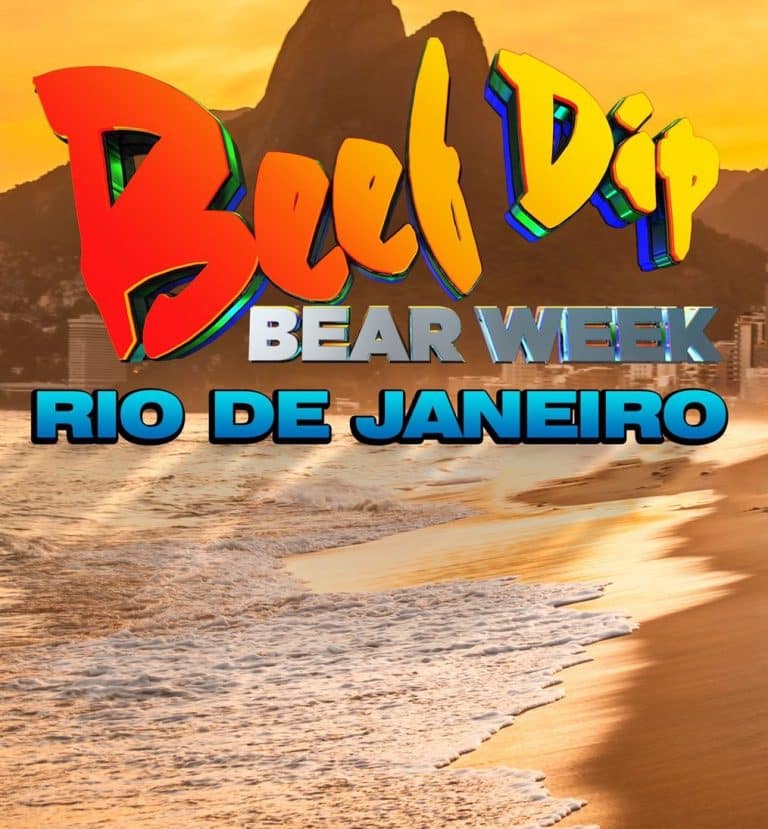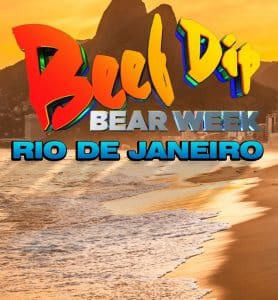 The BeefDip events are super popular every year so the "DogTags" are already sold out online, if you want to get them you will have to go to the Welcome Center in the BlueChairs Lobby this Saturday, January 29. The DogTag includes all the parties in the day and night except the Charity Pool Party and that same one gives you discounts in the different stores and restaurants friends of BeefDip. Also with the DogPack you can get a discount on your PCR test at SETAC laboratories, you have very little left to get them! By the way, they will have a free first welcome party this Saturday in Mantamar.
BeefDip was the first to hold an exclusive event for the Bear community in Mexico and Puerto Vallarta.
At O&APV we were able to talk with Jose "Spinnin" Cortes who is one of the Festival's managers, and Martín is also a recognized DJ who has played in different countries such as Tokyo, Brazil, España, Portugal, etc who will be playing at some parties this year in BeefDip and is also in charge of the design, video editing and photographer of the Festival.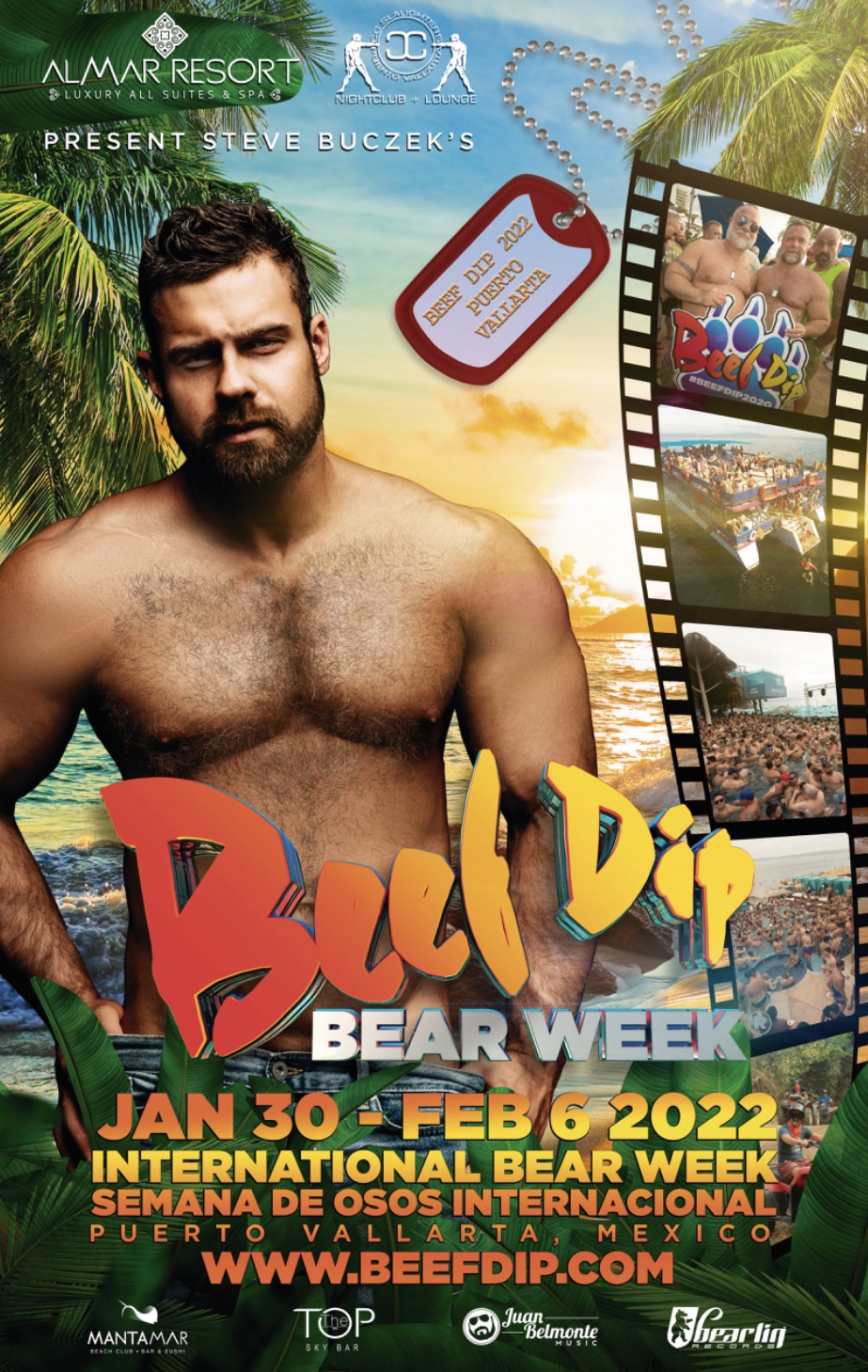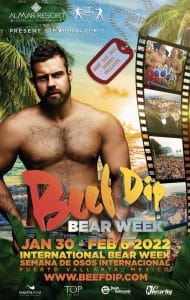 BeefDip is twenty years old, and the original idea of ​​its creator Steve Buczek.
"It started as a small gathering of friends, Steve brought a small group of bear friends to PV, they loved the place and the good energy of the people, they saw the potential of holding an annual event dedicated to the bear community and little by little it grew until it became the great event it is today", says Jose.
The difference between BeefDip and other festivals are the activities they organize throughout the week: Pool Parties, Motorcycle Excursions in the Sierra, Boat Trips-Snorkeling, Dance Clubs, Disco Nights, House and Pop Nights, Nights Outdoor Karaoke and a Foam Party, among other activities.
"We have a very diverse audience and the idea of ​​BeefDip has always been to please everyone, as well as knowing that we are different within the same community of Bears, which is why people return year after year," says Jose.
One of the great things about BeefDip is that they always set aside one of their fundraisers. These charity events over the years have managed to raise more than one hundred thousand Canadian dollars for different associations in Vallarta.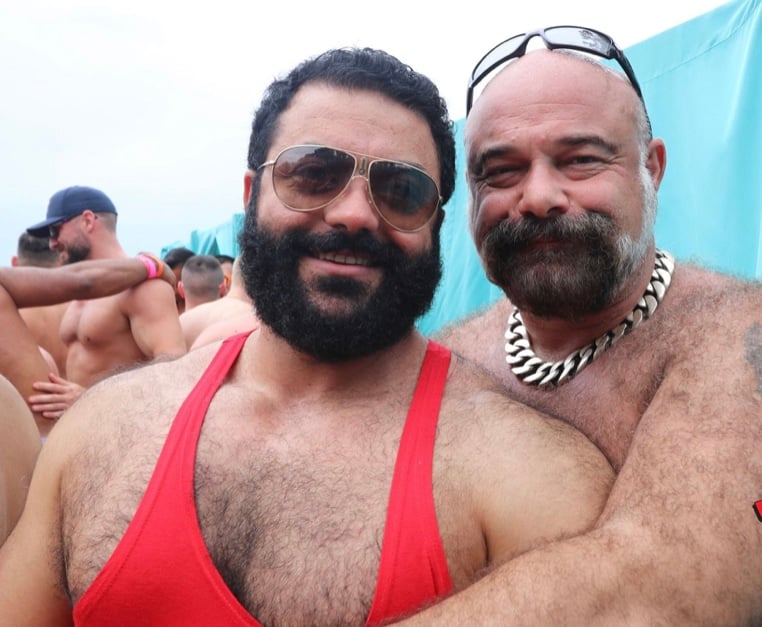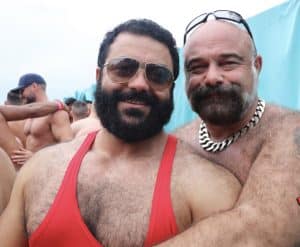 This year the fundraising party will be "Tidal Wave" a Pool Party that will take place on Thursday February 3rd from 11 a.m. to 7 p.m. in Mantamar. Not only the covers of the Pool Party of the Festival will be donated but also Almar Group-Mantamar will donate part of its consumption bars that day and there will be an auction of swimsuits that also goes directly to the donation. All proceeds will go to two organizations in Vallarta: SETAC and Vallarta Food Bank. Even last year, when the event was not held due to the COVID-19 Pandemic, they held an event via streaming with different DJs so as not to lose the Fundraising, managing to raise $3,000 dollars.
BeefDip has managed to consolidate itself throughout these twenty years and is always willing to add to the LGBT Bear community.
"We are a great club, where resident DJs coexist with producers, gogos and friends, we all coexist and collaborate for the good of the community", plus everyone is welcome to BeefDip, not just the Bear community, "says Jose.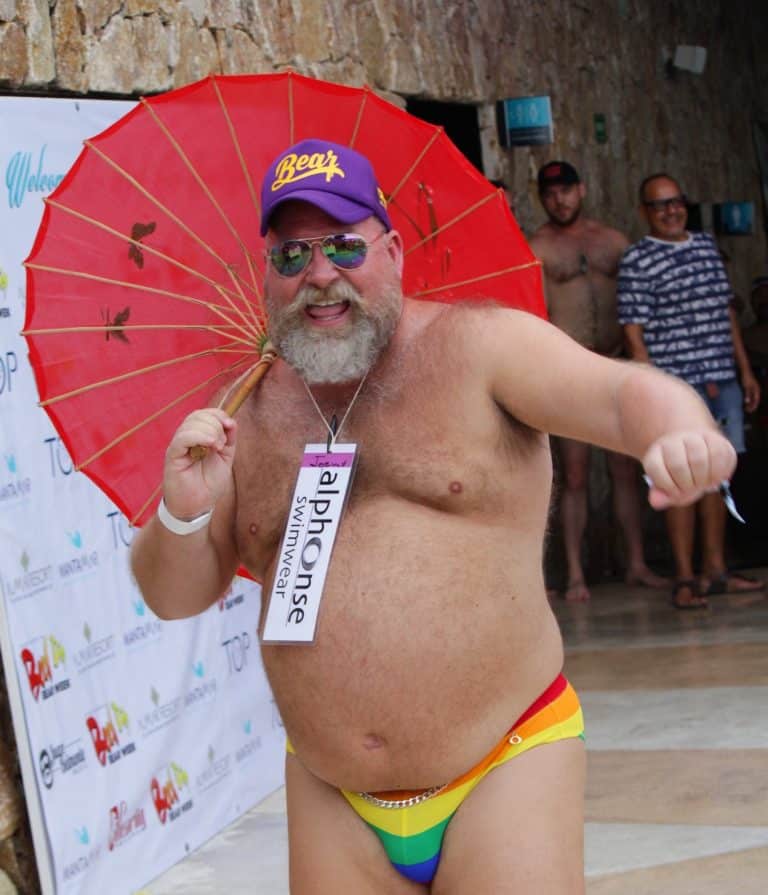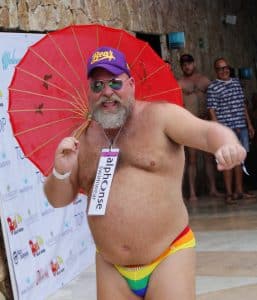 Regarding the precautionary measures against COVID-19, they will be those imposed by the government. In order to attend you must:
Submit the complete vaccination schedule.
Negative PCR test no more than 48 hours after taking the sample.
Use of face masks and antibacterial hand gel.
They have emphasized getting a booster shot, when it is available to everyone.
So take these measures into account so we can all have fun while taking care of ourselves.
The host hotels of BeefDip will be Almar Resort and Blue Chairs, as main allies are CC Slaughters and Almar Group, in addition to other large venues such as La Catrina Cantina, Anonimo Video Bar, One Six One, Top Sky Bar and Los Amigos Cantina Bar. The official Beach Club will be Mantamar.
BeefDip is here and you have to live it! from Sunday January 30 to Sunday February 6.
Check all their parties, activities and schedules on their website: www.beefdip.com
Related stories: