Esta publicación también está disponible en:

Español
Starting Jan. 14, 2022, you'll need a current Covid-19 vaccination with proof or a negative Covid-19 test to enjoy a night out at one of Puerto Vallarta's bars or clubs.
The Governor of the State of Jalisco, Enrique Alfaro Ramires, reported the new prevention measures against COVID-19 that will be taken as of this Friday, January 14, 2022. He said these efforts were necessary to maintain economic growth with responsibility (there will be no closings). He also said an epidemiological surveillance system will be strengthened with increased testing and tracking of infections.
As of January 8, 2022, Puerto Vallarta reported 22,230 cases of COVID-19.Do not forget, all people must use a mask in public spaces in addition to isolating themselves if they come down with Covid-19 symptoms.
The new rules, which are in effect until further notice, require:
Certificate of vaccination and PCR tests
A vaccination certificate (proof of vaccination) or negative test(PCR) printed or digital that has been given within 48 hours. This will be required for:
Casinos
Bars and clubs
Stadiums (they will lower their capacity to 60%)
Concerts
Event rooms
Convention centers
Massive events
Valid Certificates
The certificate (proof of vaccination) can be with a complete vaccination (two doses) or with a single dose (we're not sure if this is a single dose vaccine that is considered a complete vaccination or just a single dose of any vaccine).
Valid proof of vaccination (certificates) are:
The federal certificate.
The vaccination ballot delivered in Jalisco.
The proof of vaccination applied in the United States or another country.
Only applies to those over 18 years of age.
Valid tests for unvaccinated people
It must be RT-PCR test
The validity of the tests will be 48 hours.
It only applies to those over 18 years of age.
The tests of the private laboratories accredited by Cofepris will be valid, which can be consulted in the following link: https://www.gob.mx/salud/documentos/coronavirus-covid-19-240014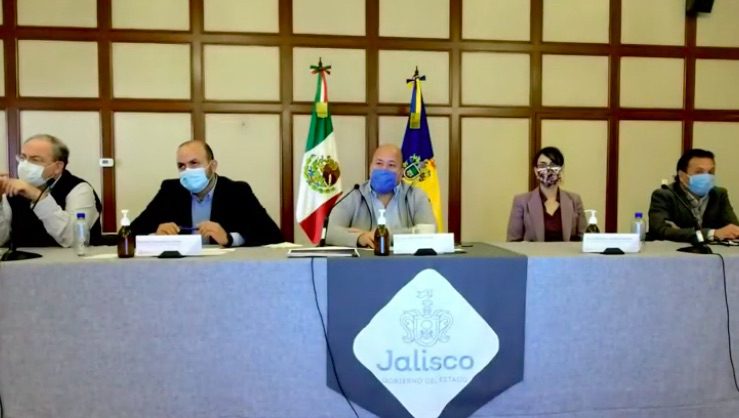 Events and Capacity
Stadium capacity is reduced to 60%
Permits for events of more than 800 people are restricted.
Events of more than 800 people must be presented for individual evaluation by the health table.
These events must be presented to the Board of Health at least 30 days before the proposed date.
Events or spaces where the use of the mask is not complied with, may be canceled
Activities that remain suspended until February 12:
Festivities
Pilgrimages
Parties in the streets, inns, and fairs.