This post is also available in: Español
The LGBTQ+ bear community begins with all the good energy this 2022 and they have many activities prepared for us that if you are a bear or a bear lover, you cannot miss them.
That is why Bearadise®'s is coming with "International Bear Fashion Week 2022" from January 30 to February 6 with different parties, activities and venues in Puerto Vallarta that will be full of adrenaline and beautiful bears from all over Mexico and the world!
Tickets are still available on their website and you can purchase the All Access Day Time and Night-Time Parties or if you prefer Single Ticket.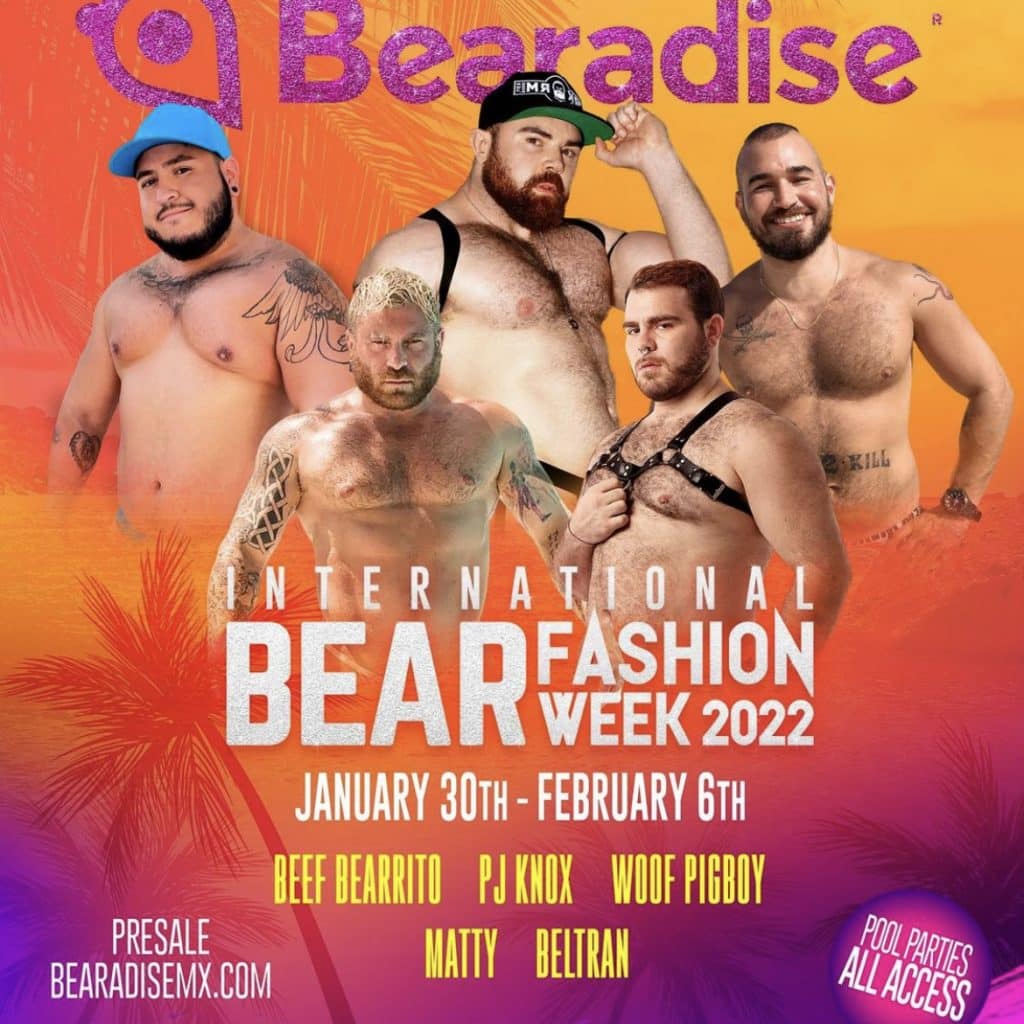 O&APV was able to talk with Christian Serrano, one of the managers of IBFW 2022, about the bear community in PV and the attractions of the Festival.
Bearadise®'s mission and goals are focused on creating a strong and loving global community of bears and bear admirers alike that embraces a fun-loving, inclusive, body-positive, and sexy lifestyle. "It's not just a Festival, it's a lifestyle and everyone is welcome." Christian says.
Bearadise®'s began in 2019 under the name of Vallarta Bear Weekend but they changed the name to Bearadise® in 2020. But this year will be the first time that the International Bear Fashion Week will take place in Puerto Vallarta (IBFW). "We plan to make this the crown jewel of the year with IBFW as a global destination for fashion-loving bears surrounded by the world's most famous fashion designers, DJs and Go-Go Bears in the bear segment." Christian says.
Bearadise®, is a company dedicated to designing events throughout the year. Every month the famous Bearadise® Beach is held in Vallarta, the only all-inclusive event on a private and remote beach where handsome bears can be among friends in total nude!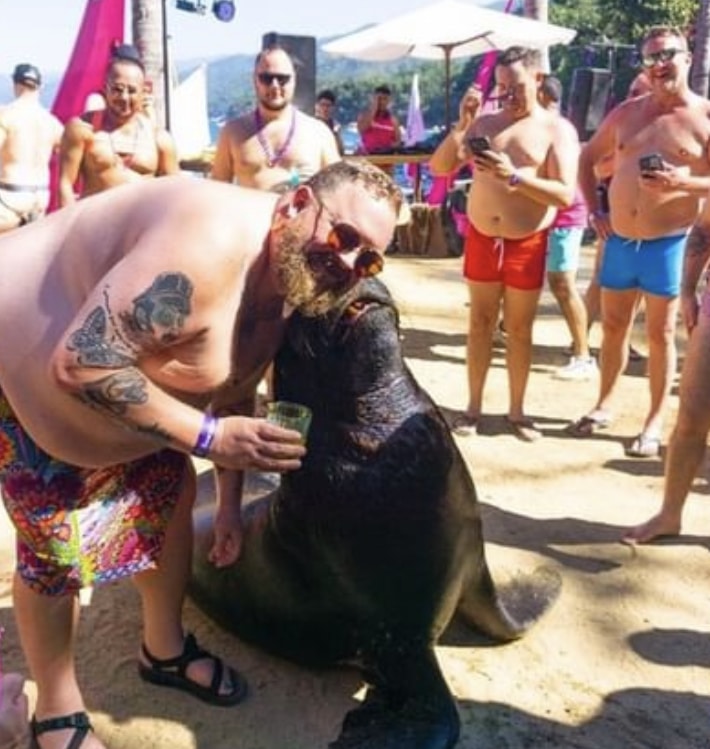 In addition to hosting other parties throughout the year at bars and clubs in the Romantic Zone, this helps grow the bear community and work to make Puerto Vallarta the #1 bear destination in Latin America all year long.
The IBFW is only once a year and the biggest of the events that they organize, so they work all year on it.
IBFW will consist of eight days of Fantastic Bears Events such as:
Three Pool Parties, three Nightclub Dance Parties, a Bear Fashion Runway, three Bar Events and the Grand Finale at Bearadise Beach with the most famous and followed Bear Models and DJ stars in the world. Apart from having a very important global lineup, Bearadise® will present in Puerto Vallarta the first Bear Fashion Runway in one of the most recognized clubs in Vallarta, Industry Nightclub with super sexy Bear models! They will have the participation of excellent fashion designers who come from Scotland, Canada, U.S.A. and Mexico to show their design lines, so you can't miss it!!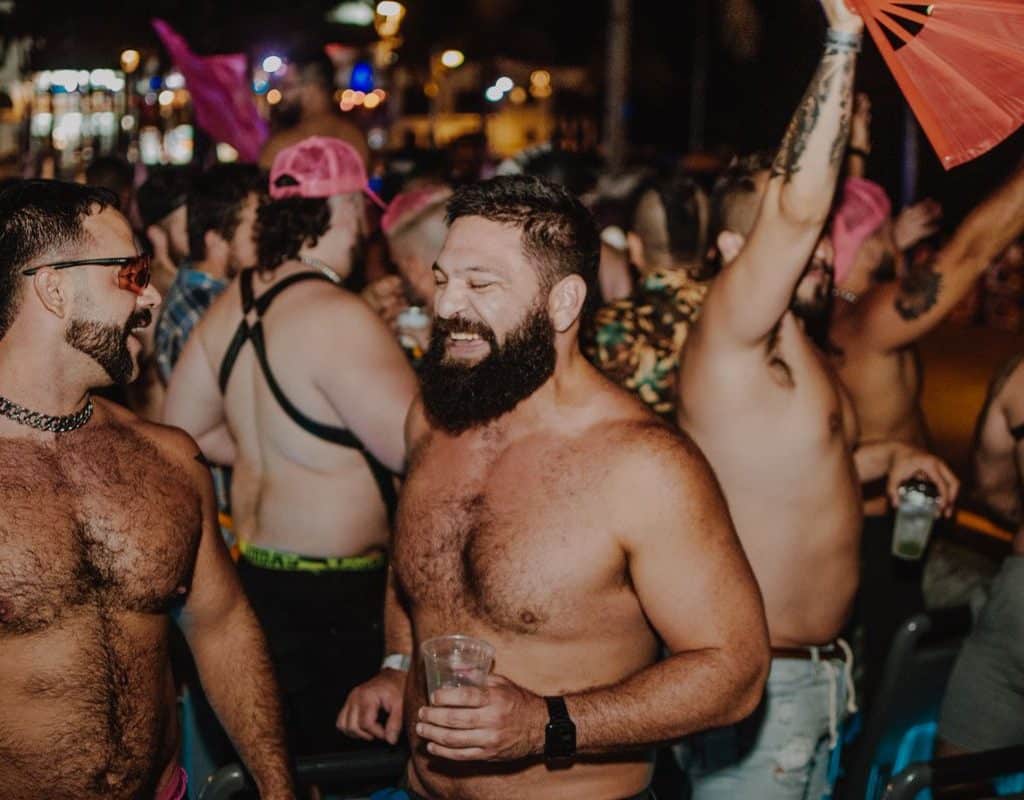 The global lineup that they´re going to bring promise to take you on a journey all week long!
They will exclusively have DJ Dan DeLeon, Madonna's producer, performing for the first time in Mexico. In addition, the participation of DJ Glovibes and his brand Megawoof. For the first time the fantastic designer Haus Zuk from Canada will bring his brand to Mexico and also the sexy PJ Knox and The San, from Scotland will present their brand #DarkRoom. The sensual Go-Go Woof Pigboy arrived from Brazil, the Mexican winner of Mr. BearMex 2021 Javier Rosas and many more handsome men!
The main venues will be Industry Nightclub, Pool Club at Casa Cupula, Spartacus Sauna and Wet Dreams.
For the new measures against COVID-19, the festival will have all the necessary health preventions:
Valid vaccination certificate from the federal government, certificate from the USA, Canada or any other country or negative PCR test no older than 48 hours
Face mask when entering and leaving the venue
Taking his temperature. Entry will be denied if a body temperature is greater than 37.3°C/99°F. –
Application of sanitary hand gel
"At Bearadise IBFW we love to describe our events as activities designed by Bears for Bears, Cubs, Daddies and their fans, so everyone is welcome, so Keep your eyes on the sky!" concludes Christian.
International Bear Fashion Week 2022 will take place from Sunday, January 30 to Sunday, February 6, 2022 in Puerto Vallarta and you can still purchase your tickets on their website, so go buy them now!