This post is also available in: Español
The emergency button in Jalisco was created by the authorities to reduce the contagions caused by covid-19.
This button began on October 30 and ended today, November 13, 2020.
After a press conference in recent days, the uncertainty in Jalisco, but especially Puerto Vallarta, grew, because the information was not very clear about whether the activities would be reactivated at the usual times.
The "Buen Fin" is approaching and the activities will be seen as follows.
Shopping malls, self-service and department stores:
They extend their schedule for the "Buen Fin" sales until 11:00 p.m.
There will be no overnight sales.
Only one Child for each adult will be allowed.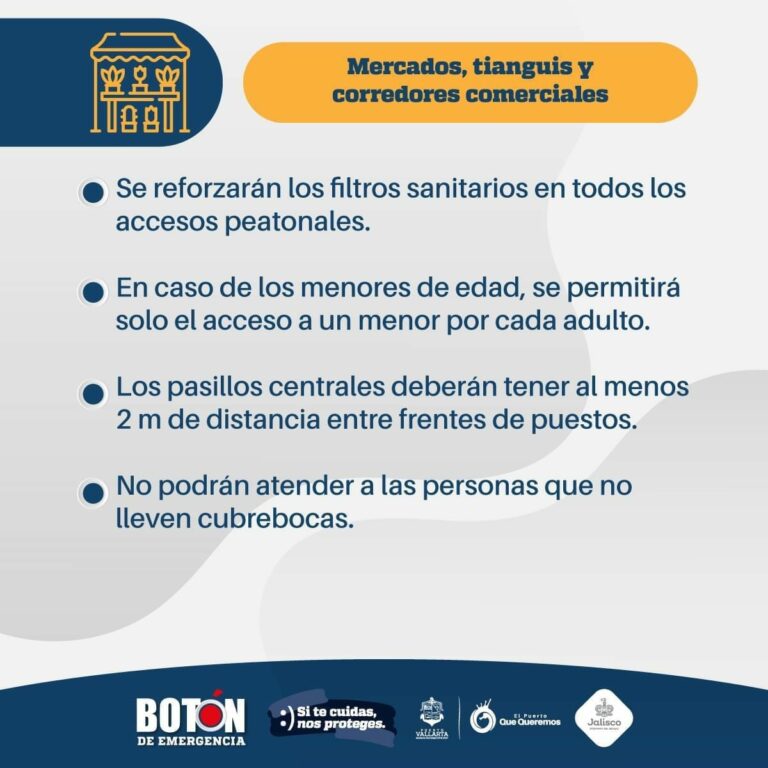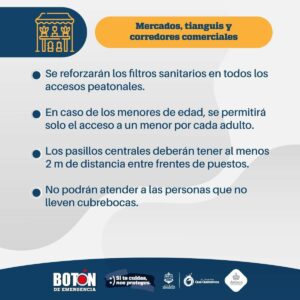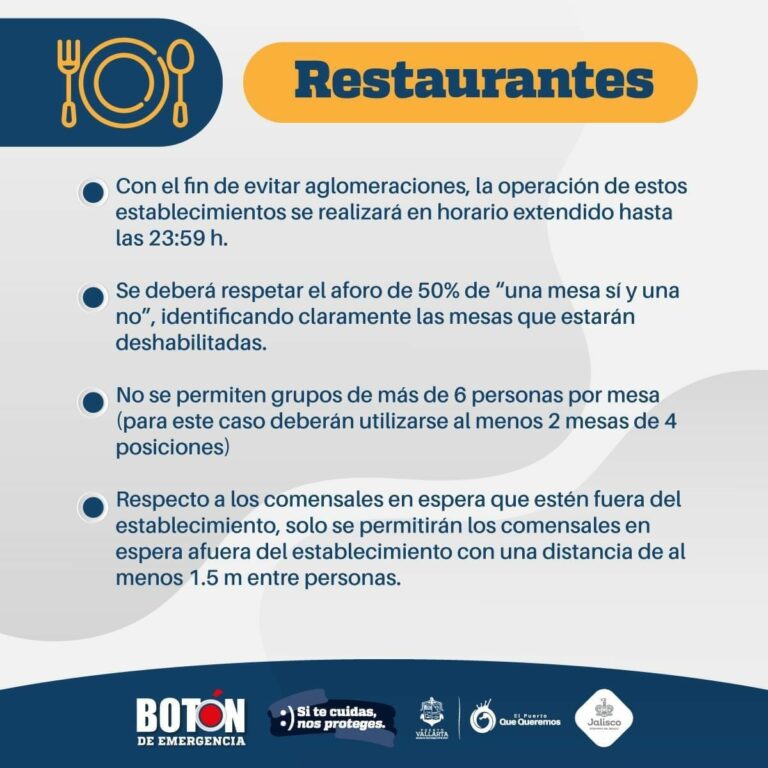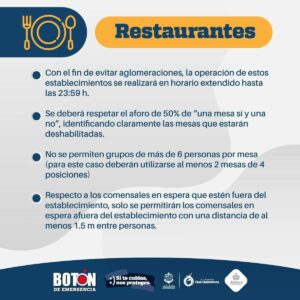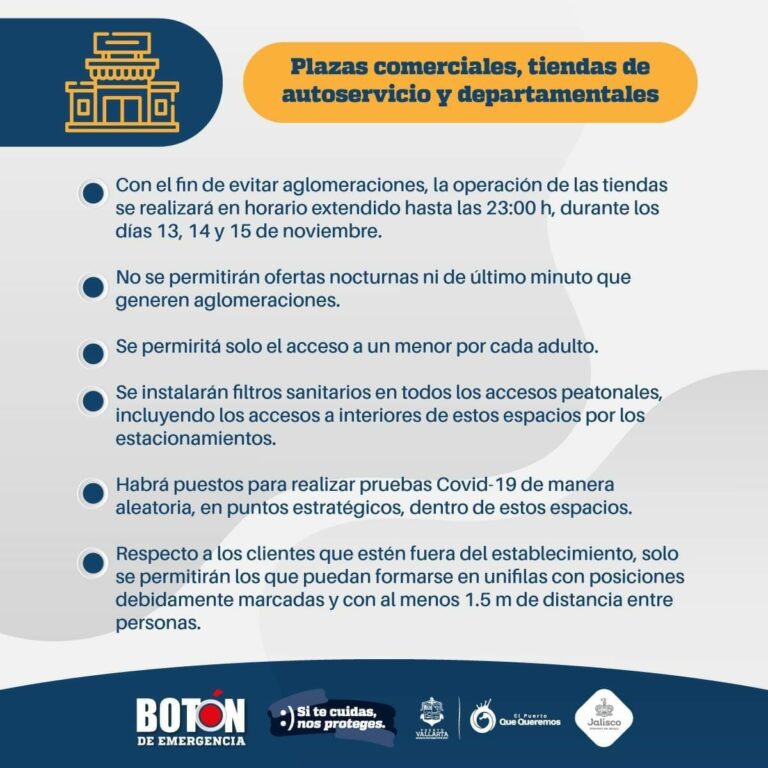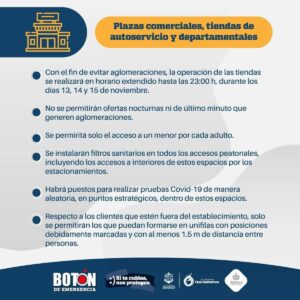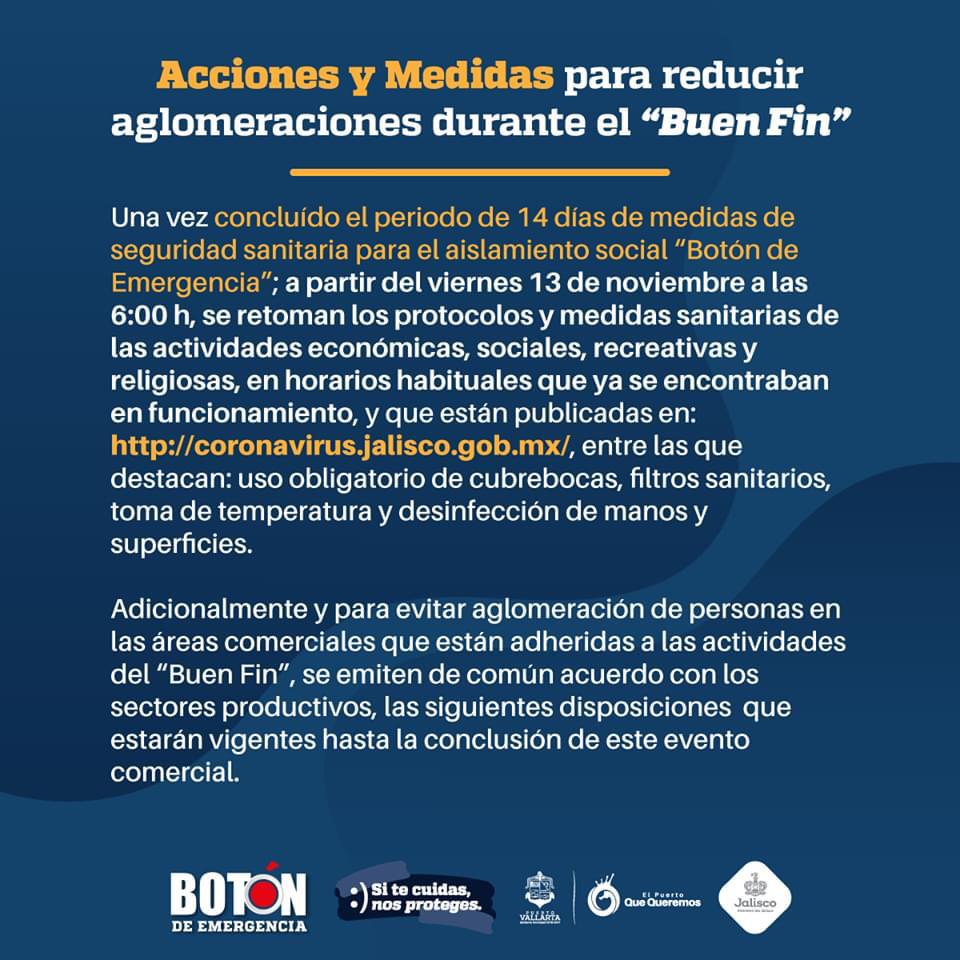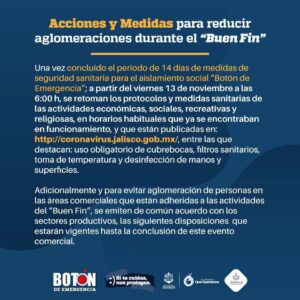 Restaurants:
They May be open until 11:59 p.m.
They may only have a capacity of 50%
Groups of up to 6 people per table will be allowed.
Bars & Night Clubs.
They return to their usual hours in Puerto Vallarta, always respecting the guidelines to avoid the spread of the virus.
With this information we know that the weekend in Puerto Vallarta returns to normal in its activities; the new strategy already planned by the Jalisco government will be announced on Monday, in order not to affect the state's businesses and economy.