Esta publicación también está disponible en:

Español
(Note: Local performer, Louis Whitaker, shares his top places to cruise in Puerto Vallarta. Louis has put this list together to help visitors who are looking for the perfect place to find anonymous sex while on vacation. He does not condone illegal sex acts of any kind, especially sex trafficking of minors or illegal prostitution. Louis reminds you to be careful, practice safe sex, obey local laws prohibiting public nudity, indecent exposure, and prostitution)
If you're visitng Puerto Vallarta and your looking for some cruising fun (and we don't mean the boat type), you'll find a few options. With cruising defined as 'the act of walking about a locality in search of a sexual partner, usually of the anonymous, casual, or one-time variety,' you'll find a wide variety of visitors and locals looking for the same fun.
For decades, cruising has been present in gay culture, so it stands to reason that Puerto Vallarta, a gay vacation destination, would also host some rather enjoyable cruising locations of its own. However, it can be difficult to find popular cruising grounds when only visiting for a short period of time. Be sure to check out the websites Sniffies.com and Squirt.org, as they are becoming more popular in Puerto Vallarta.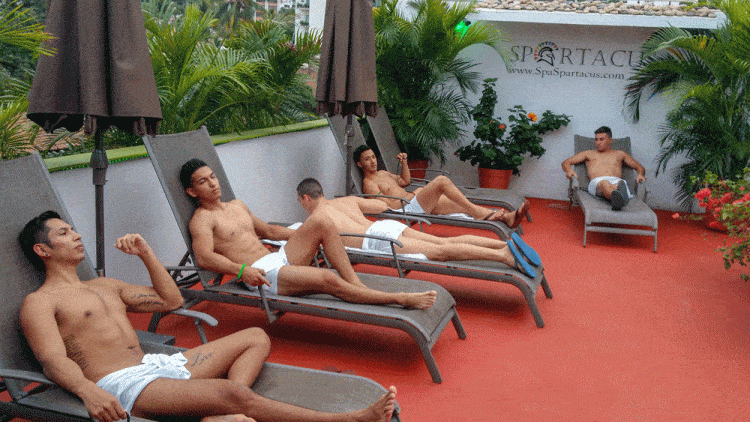 Spartacus Club & Sauna is Puerto Vallarta's #1 bathhouse. For $300 pesos you get three floors of debuchary complete with steam rooms, hot tubs, dark rooms, private suites, and a rooftop pool and bar. Read our 'first time at Spartacus' guide here.
Just north of Zona Romantica is the Rio Cuale island, during the day it is home to restaurants, street vendors, and a cultural center. During the night it becomes the largest public cruising ground in Vallarta.
The Gay Beach
The Gay Beach (Los Muertos Beach) located between Mantamar and Los Muertos Pier is a perfect place to cruise as well. Find a chair and watch the boys walk along the beach in their speedos. At night the beach will come alive with people who want to do more than watch.
In the early morning hours, after the tourists have left and the lights on the malecon have been turned off, men will start to walk the malecon looking for fun.
Calle Lazaro Cardenas/Bar Street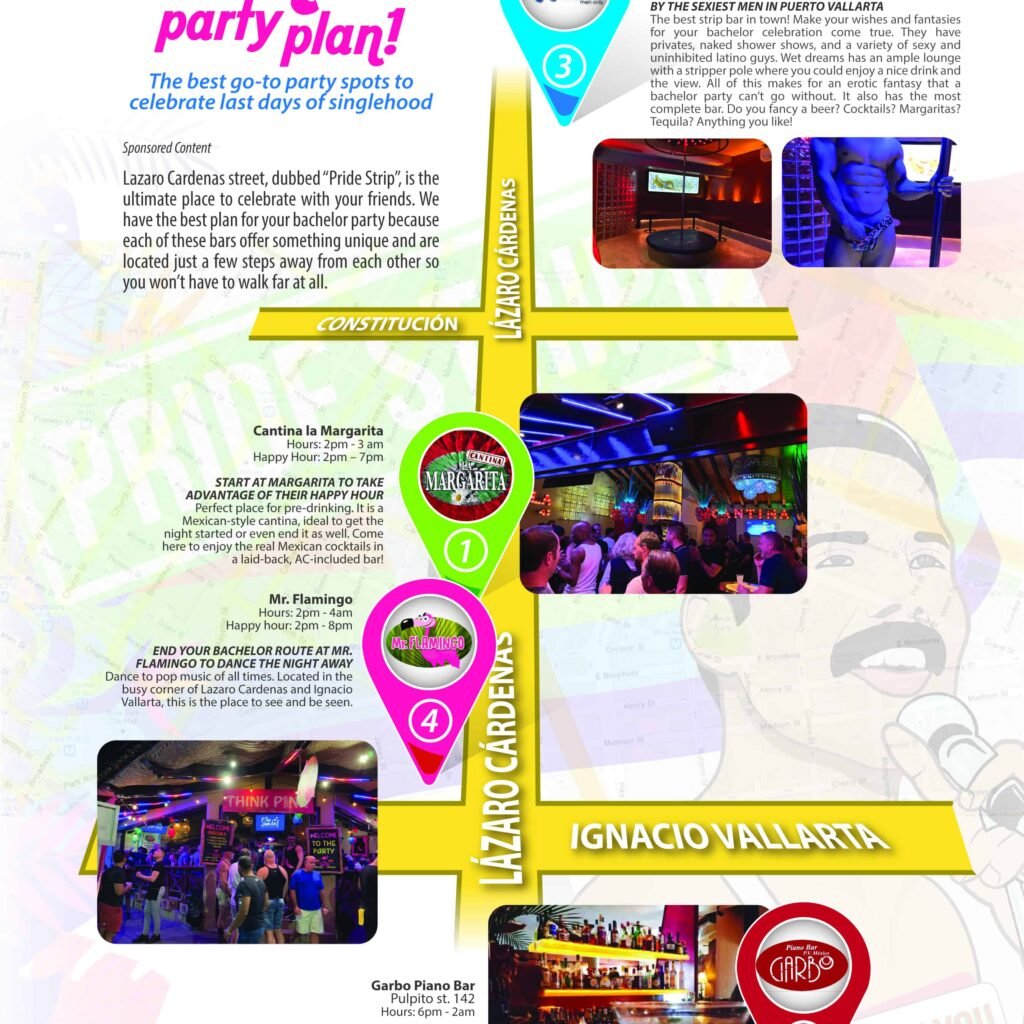 On the weekends you will find plenty of boys walking in and out of the gay bars on Lazaro Cardenas, all it takes is some eye contact and you'll be on your way to the nearest private location.
This former movie theater, located at 265 5 de Febrero, turned porn theater, shows straight and bisexual porn, with the main floor made up of straight men who are there to watch porn and the top balcony made up of guys cruising guys.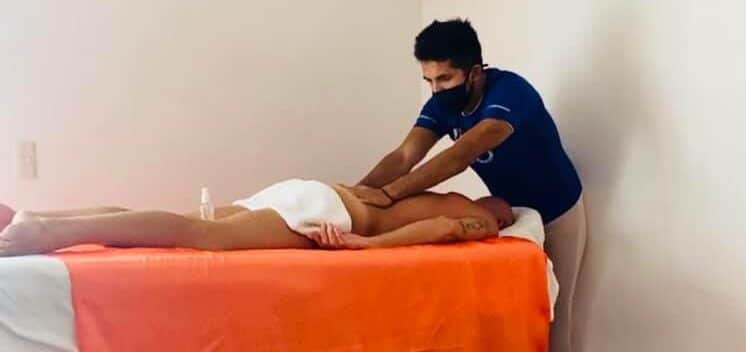 While not cruising specifically, you'll find a wide varity of massuses who will provide you with a "happy ending". Negotiate this upfront, or you can let it happen naturually – but don't be disappointed if you don't get what you want by negotiating a price and action upfront.
I hope this list helps you find all the anonymous fun you could hope for on your trip. As always, be safe when cruising, be aware of your surroundings and use protection. 

For More Stories: