Esta publicación también está disponible en:

Español
In the romantic zone we find a variety of clubs, striptclub and bars. All suitable for you to have fun nights and forget about the problems with some flirty glasses.

Although nights can always be better, and what better than a fun pre-drink at the blue bar. In which Christian Roque and Jesse Hard will welcome you with a good atmosphere. Good drinks and at an extremely affordable price for anyone.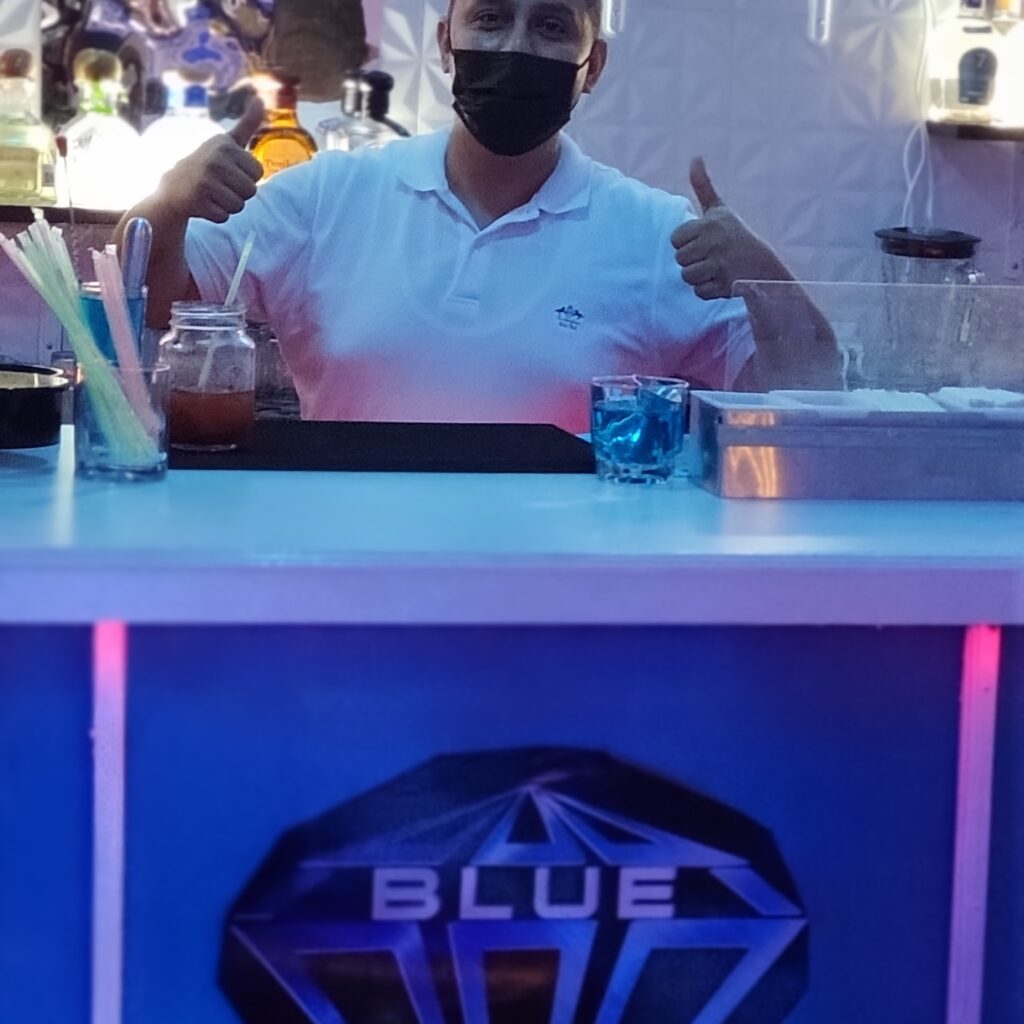 "The concept is to be an affordable place to go before you go to the night clubs this way and before to go strip clubs that way so is like a pre party" Hard said.
The bar has a live dj, who will not hesitate to put your favorite song to enjoy the moment. Also, they have a karaoke option, so if you prefer to sing than listen, you will have options to do so.
From $250 pesos open bar to 2×1 tequilas, blue bar has great promotions for all tastes.
"We have too many promotions, 2×1 in tequilas, 1 tequila along with a beer at $50 pesos; open bar at $ 250, margaritas at 2×1. Snacks, nachos, pizza … many things that will please you, you simply need to visit the place and discover it for yourself. Roque added
Pre-cupping has always been a beautiful tradition in Mexico, and now you have a good place to continue with good customs. So give yourself the opportunity to meet Blue bar. You can find out the exact address by clicking here.
If you want more articles click here.