Esta publicación también está disponible en:

Español
If you've arrived in Puerto Vallarta and seen the numerous taco stands on every corner, and are curious but hesitant about checking them out, check out the daytime taco tour with Vallarta Eats.
I recently took one of these tours, and all I can say is WOW! Great food, great price and great fun. I highly recommend booking this tour for the start of your visit so that you can scope out some of your favorite taco stands and revisit them while you are in town.
Our bilingual tour guide, Manuel, was full of interesting information about each stop, the history of the stand and the taco. Did you know certain tacos are eaten for breakfast and not later in the day?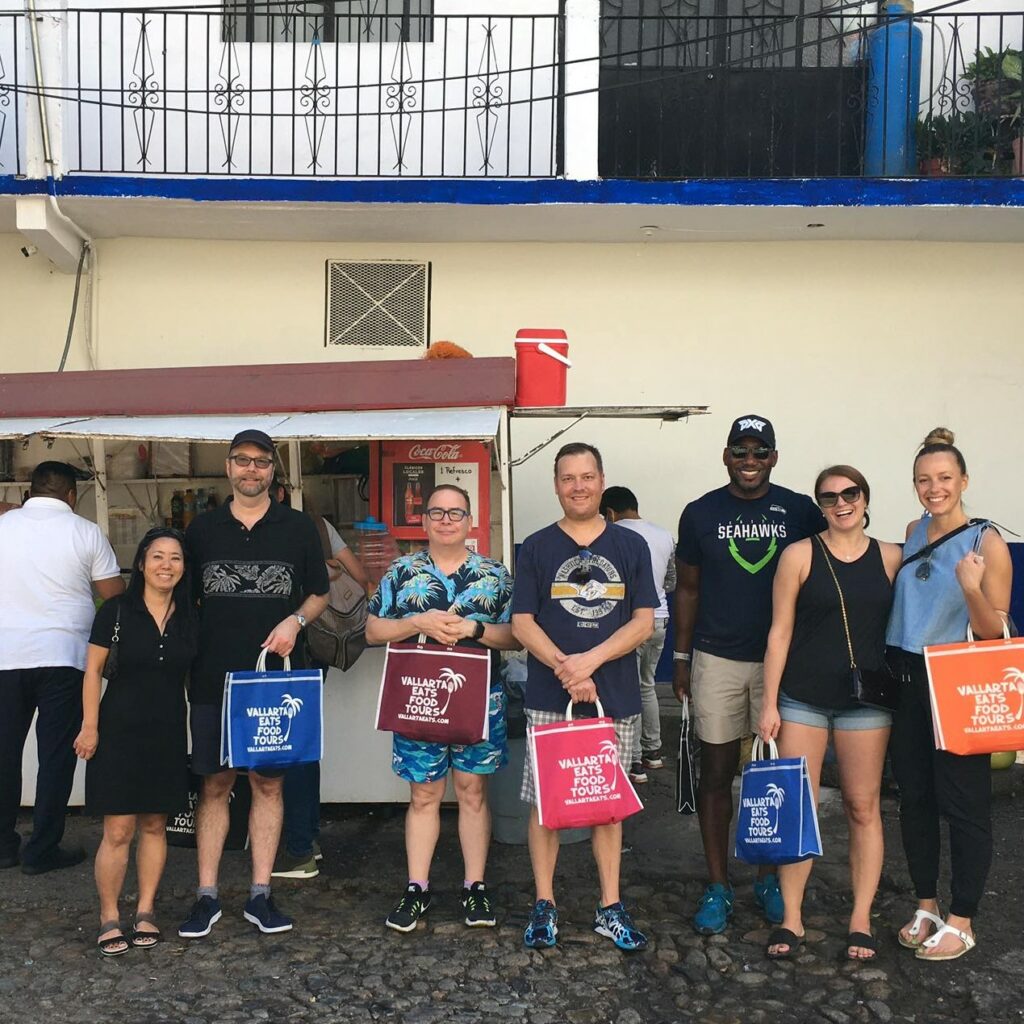 We left the three hour tour with full stomachs, new friends and new knowledge. Which is exactly what founder Eric Wichner had in mind when he created Vallarta Eats. Oh! You also get this great bag as part of the tour. A great take home souvenir.
"I founded Puerto Vallarta Eats Food Tours to share my experience of the food, culture and rich history of this wonderful slice of paradise and its many unheralded treasures," Eric said. "Transplanted from Philadelphia, I originally came to Puerto Vallarta seeking sun and new adventures, but quickly fell in love with the city's food and people, and for more than a decade have been proud to call Colonia Emiliano Zapata my home."
Our stops included pork tacos (carnitas), birria tacos, fish tacos and so much more! You'll even get to see how tortillas are made and hear the interesting history of this Mexican staple.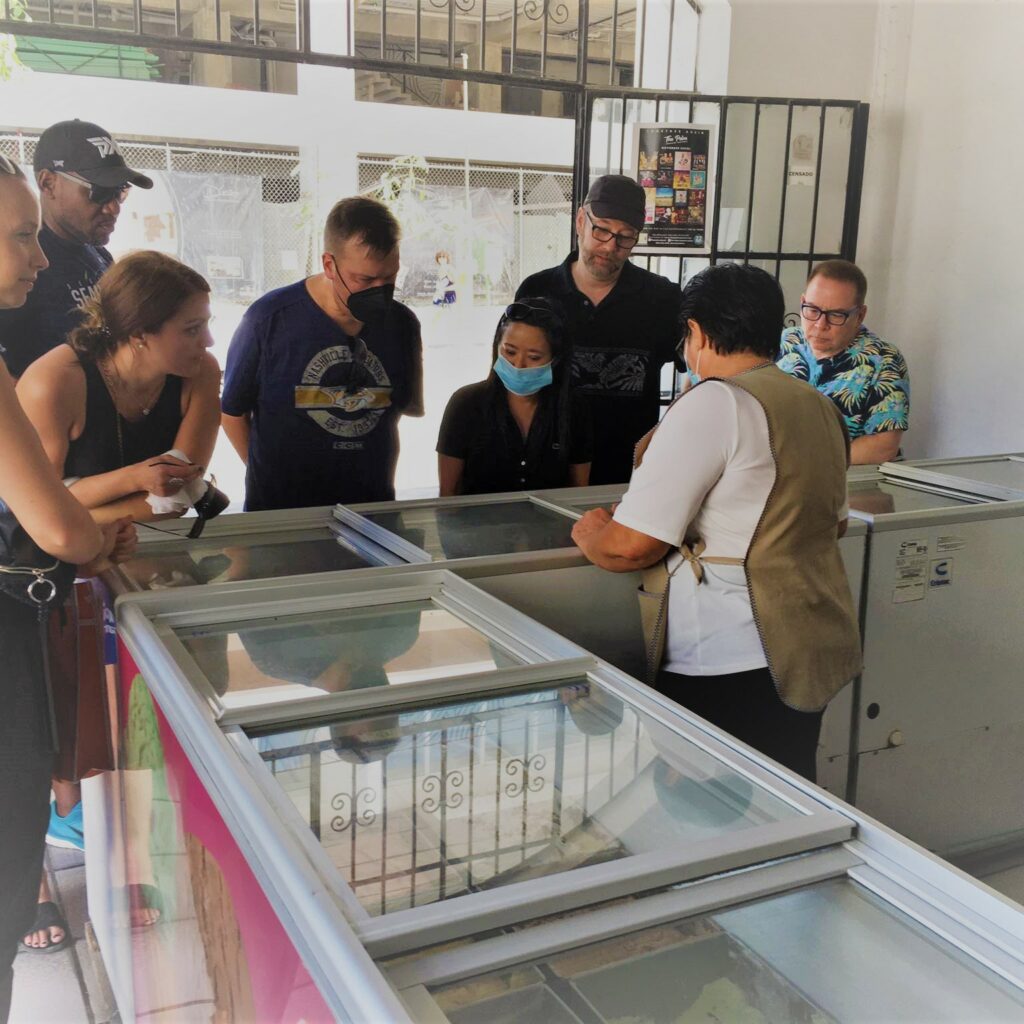 If tacos aren't your thing, Vallarta Eats offers other fun food tours as well, and they really are a great way to get an introduction to the city and the great food.
But come hungry, as you'll get at least one taco per stop and I'll have to say, by the end of the tour I was getting quite full! We also got to try some homemade paletas (popsicles). Also have your walking shoes on – while the tour goes at a pretty leisurely pace, you will end up walking about 1.5 miles.
For More Information:
Independencia 231
El Centro
48300 Puerto Vallarta
Jalisco, Mexico
Contact Us
312.473.1085 (USA/CAN)
322.152.0224 (CELL)
322.178.8288 (MEX)
Related Stories