This post is also available in: Español
Mastering an element as powerful as fire is an art, maximized by those who can manipulate it as an artist, to blend it with dance to create magic.
'Nahuales – a Mystical Night' is a new show that Eye Candies PV is presenting in Puerto Vallarta in collaboration with Circolectivo and Colectivo 29. Nahuales is full of mysticism, magic and eroticism, presenting an incredible show with artists who dominate fire, along with sexy dances, dinner and drinks.
The innovative show takes place every Sunday, departing from the Pier of Los Muertos at 7 p.m. arriving at a beach next to the jungle. You can find tickets here.
Omar Aguilar Medina, founder and creator of the company Eye Candies PV, combines artists from different disciplines with the unusual talent to be able to perform incredible acts manipulating fire.
With each performer having a distinctive quality, there is not one that is the same as the other. Eye Candies PV features a contemporary and voguing dancer, a circus acrobat, a cyr wheel artist, and a dancer-contortionist (who is Omar himself).
As a gay-queer dancer, Omar understands art as a beautiful vehicle that transforms like fire.
"An artist cannot always remain the same, he has to evolve, change, take risks and at the same time let himself be surprised," he explained.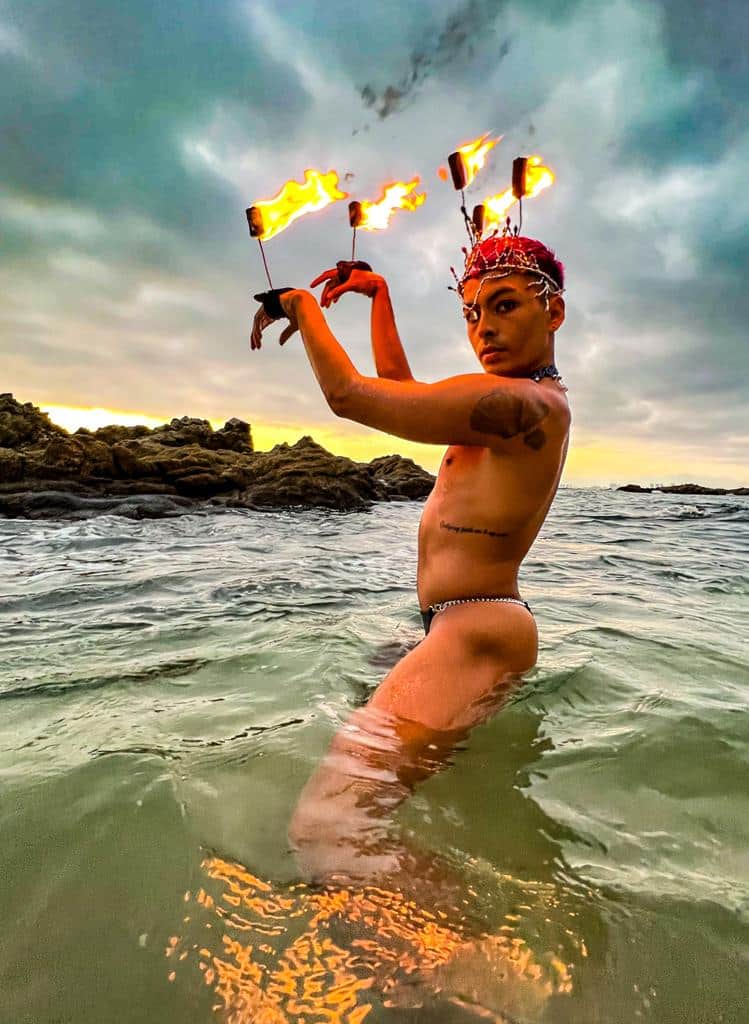 Omar is a 27-year-old classical trained dancer from Mexico City. He grew up in Ciudad del Carmen, Campeche. At the age of 17 he went to Mexico City to study dance and was part of the cast of the Mexico City Ballet for four years. At the same time, he collaborated with different dance companies in conjunction with the Philharmonic of the city. He arrived in Puerto Vallarta in 2020 to work in the great show 'Mayahuel' at the Vallarta Theater. After which he joined the last two seasons of the drag queen Karma The Bitch at Act2PV, receiving very good reviews of his work. Deciding to stay in Puerto Vallarta, he started Eye Candies PV.
"We distinguish ourselves because we have sexy dance with fire, and combine it with very sensual costumes, makeup and queer elements," he said.
Another plus of the show is that it is presented with live music which makes it even more extraordinary and attractive.
"We have a Colombian musician who plays percussion live during the show, that gives it a Latin flavor that makes the show even more unique."
Of course his art is exciting but it is also dangerous – you have to know and understand fire and take into account several other factors – such as the direction of the wind so that it does not go towards your face.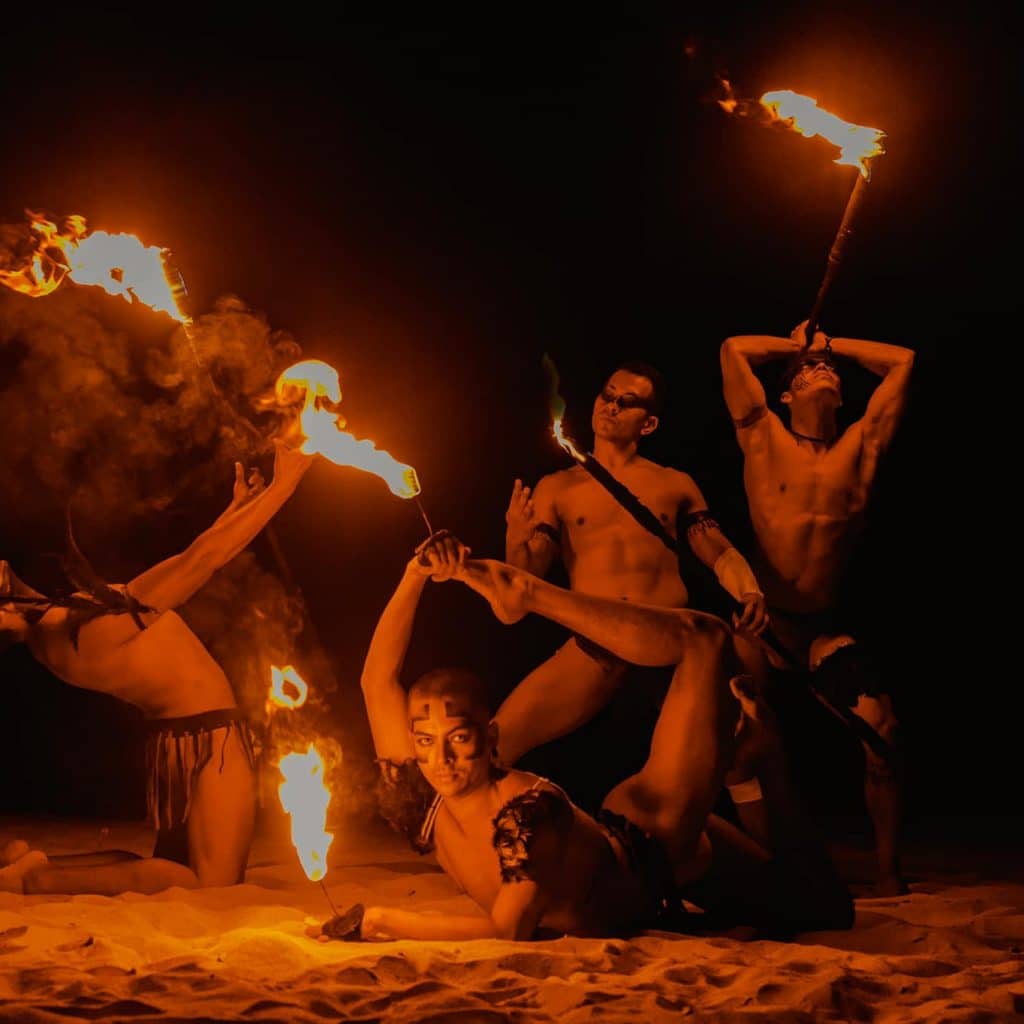 "We prefer to wear as little clothing as possible, both for our safety and for the sensual concept of the project," he explained. "Of course I've had accidents, it's always a risk, you can't be afraid, the show must go on."
You can get your tickets directly with Omar on his social networks.
https://www.instagram.com/eyecandiespv/