Esta publicación también está disponible en:

Español
Chocolate is a treasure that must be valued, smelled, savored and enjoyed. It's a treasure you'll find at local Chocolatier Xocodiva Artisan Chocolate, whose truffles are beautiful hand-crafted artisan work, each one carefully decorated and painted by hand.
Experts reveal that chocolate was discovered by the indigenous people of Central America accidentally, producing beer with the pulp of cocoa pods and learning to use the waste from the process. A new study confirmed that we have known chocolate for more than three thousand years, 500 more than previously thought.
The creation of the truffle is generally attributed to the French pastry chef Louis Dufour (Chambéry, France). In December 1895 Dufour ran out of supplies for his business, and his ego would not allow him to ask other pastry chefs for help – so he decided to make a quality product for his boutique, one that would maintain the taste of his demanding customers. He started mixing cream, added cocoa, vanilla and in no time the mixture was ready. He delicately began to assemble small balls by dipping them in a chocolate coating and then rolling them over the cocoa powder. This is how the first truffle was born, a French creation, in fact the last inspiration of pastry Chef Dufour.
Xocodiva has similarity with these stories because of the dedication in its creation. Started by two Canadian chocolate lovers more than 14 years ago,  in this little paradise that is Puerto Vallarta.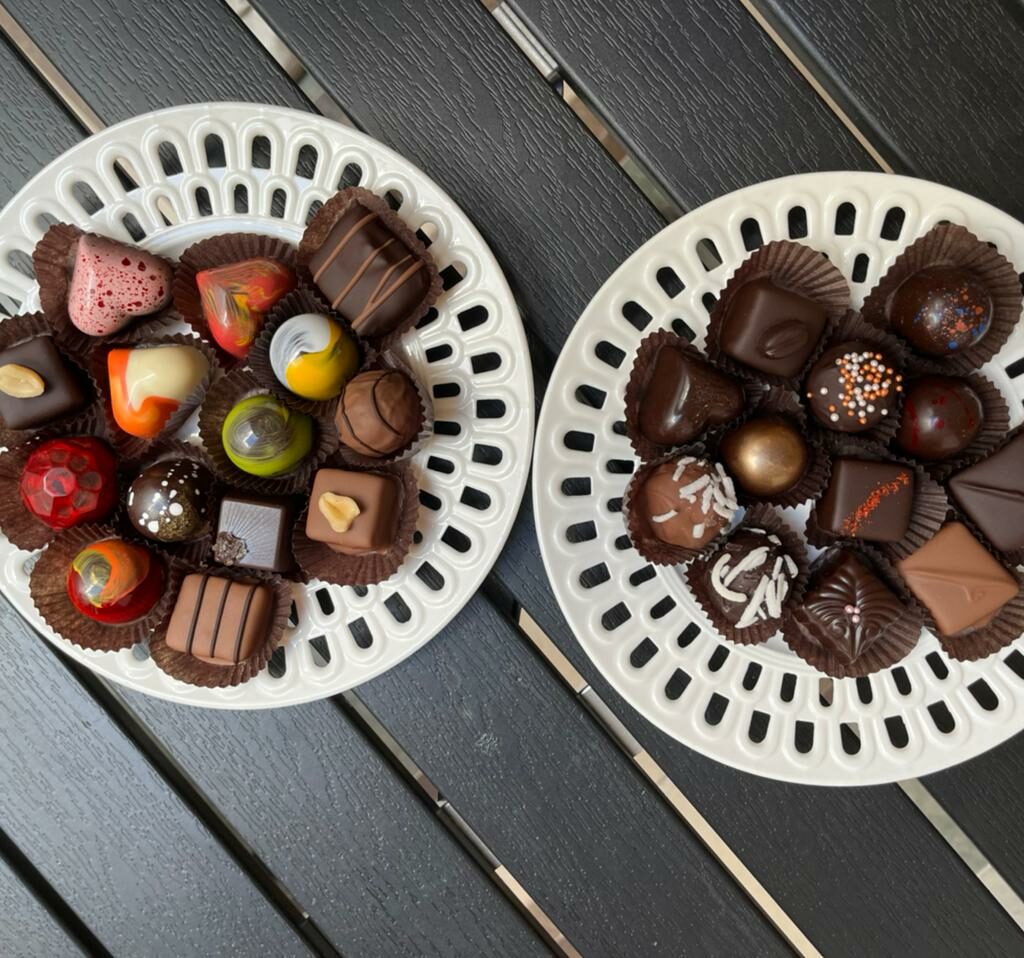 Little by little they developed their products with exceptional delicacy, achieving the highest quality that has always been offered in their products. The cacao comes from Mexico, Peru, and other countries around the world, then gathered and then processed in Belgium where they have been processing the highest quality chocolate in the world since the 17th century. Xocodiva uses 73% cacao dark chocolate and 33% cacao milk chocolate.
Xocodiva has always been focussed on making a world class product. Everything is made in small batches and all the truffles and other products are made by hand. Each piece of chocolate from the Xocodiva production kitchen has been tempered, hand-painted and decorated by hand with one hundred percent cocoa butter and other embellishments. They are natural flavors, all made in Puerto Vallarta. Their limoncello liqueur is a delight they also make in house!
It's painstaking work. The painting process is individual, a whole day is scheduled just for the painting and making the shells. The next day the truffles are filled and closed, a meticulous job that requires a lot of dedication and effort. A single truffle entails anywhere from 11 to 21 steps. From hand polishing each mold to painting, decorating, filling, and closing each truffle.
Entering Xocodiva is already a delight, just looking at the beautiful truffles on display makes you want to jump in and eat them all. It evokes childhood, when you stood in front of the closest chocolate shop on your block and you started to choose which one you were going to order. It was choosing a treasure that would become your most precious jewel.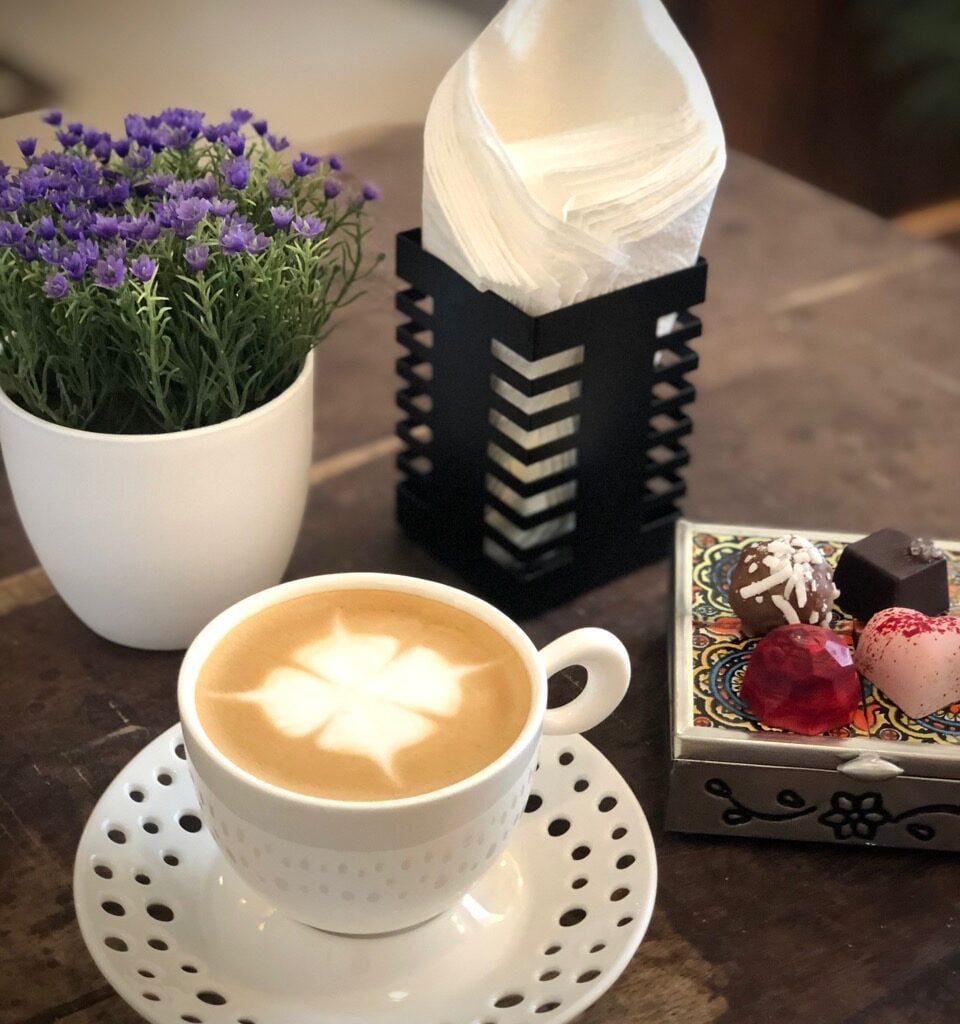 This is what happens when you are standing in front of these "precious gems" – your gaze shines and you begin to savor them one by one. At the time of tasting, there is an explosion of flavor, pleasure and happiness. For just a moment, we return to our childhood, to that innocent happiness. That is why it becomes quite an experience to enter their store, from deciding which truffle you will take to enjoy.
Our recommendations are the white or dark chocolate Passion Fruit, a heart-shaped truffle, filled with a naturally flavoured passion fruit ganache, Salted Caramel, a dark chocolate truffle filled with salted caramel and embellished with sea salt and the crown jewel is the Raspberry Hazelnut, filled with a fresh raspberry ganache, dark chocolate, and colored cocoa. But in general, the one you decide to take will be the right choice, let yourself be carried away by your impulse and let it be love at first sight!
They have some additional delicious offering as well, the Barks, which are bars of chocolate made with different ingredients, for example, a dark chocolate bark with a beautiful swirl of mint white chocolate or a bark affectionately called "Chubby Hubby" with a mixture of dark chocolate, pretzel, caramel and milk chocolate.
Xocodiva has three locations: their newly opened Xocodiva Café (combined with a stunning boutique by local designer – Chantel Vintage Spoon Jewelry) on Aquiles Serdán # 369. It's exquisitely decorated, has a great menu of food and drinks plus outstanding local organic coffee, and of course, their delectable chocolates to experience! You can also peek in on their production kitchen and see for yourself just what goes into the chocolate making process.
They invite you to come and spend some time in their new cafe – do some work, meet a friend, read a book and have a classic, chai or marzipan frappe accompanied by a bagel or croissant and obviously to top off your visit, finish with a Passion Fruit Truffle, truly a delight.
And until the end of January if you visit with a friend, they will happily shout your friend a coffee for you, that's right, 2 for 1 coffee's until the end of January! It's based on a regular sized coffee order and just mention that you saw this article.
The other two Xocodiva stores are for take out and are located at Basilio Badillo # 277, in the Romantic Zone and at the Puerto Vallarta International Airport in the International Departure Lounge, next to gate 11.
Also check out their brand new website and choose which flavour truffle you will try! www.xocodiva-pv.com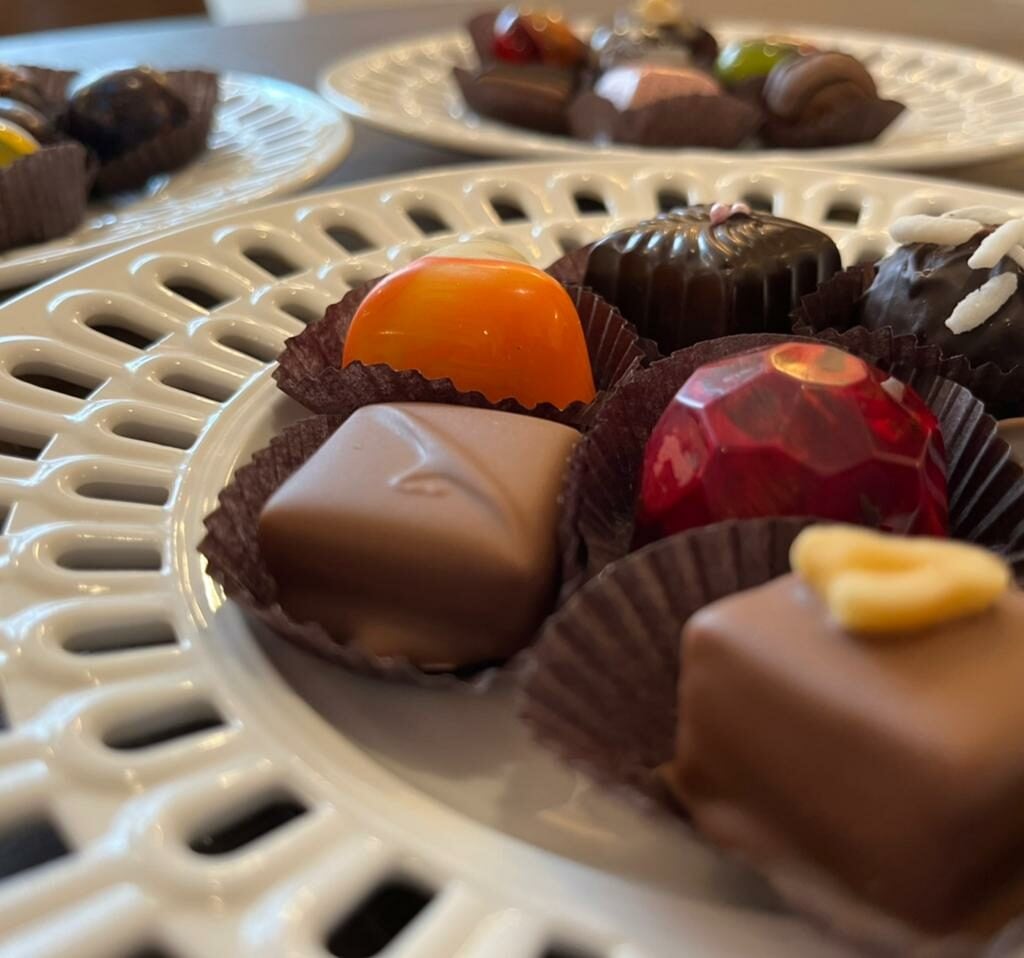 Read this story in our print issue here.