Esta publicación también está disponible en:

Español
Looking for a LGBTQ owned or friendly business while you are visiting or living in Puerto Vallarta? Check out our 2022 NightLife Guide Business Directory – these great businesses who would love to hear from you.
Art Gallery
Atelier 2020 – arte de hoy
226B Leona Vicario, Centro, Puerto Vallarta
A refreshing breeze to Vallarta's artistic venues, Atelier 2020 – arte de hoy, fulfills the need for a space focussing on contemporary abstract art: works on paper, collages, prints, paintings, mixed media and glass sculptures. Come discover in this gallery-workshop ("atelier'') a haven of inspiration and creativity as printmaker-owner Petru Voichescu, along with artist friends present their exciting and amazing techniques and works. Leona Vicario, 226C, Centro, Puerto Vallarta. +52 322 103 6095 www.petruvoichescu.com
Furniture/Interior Design/Building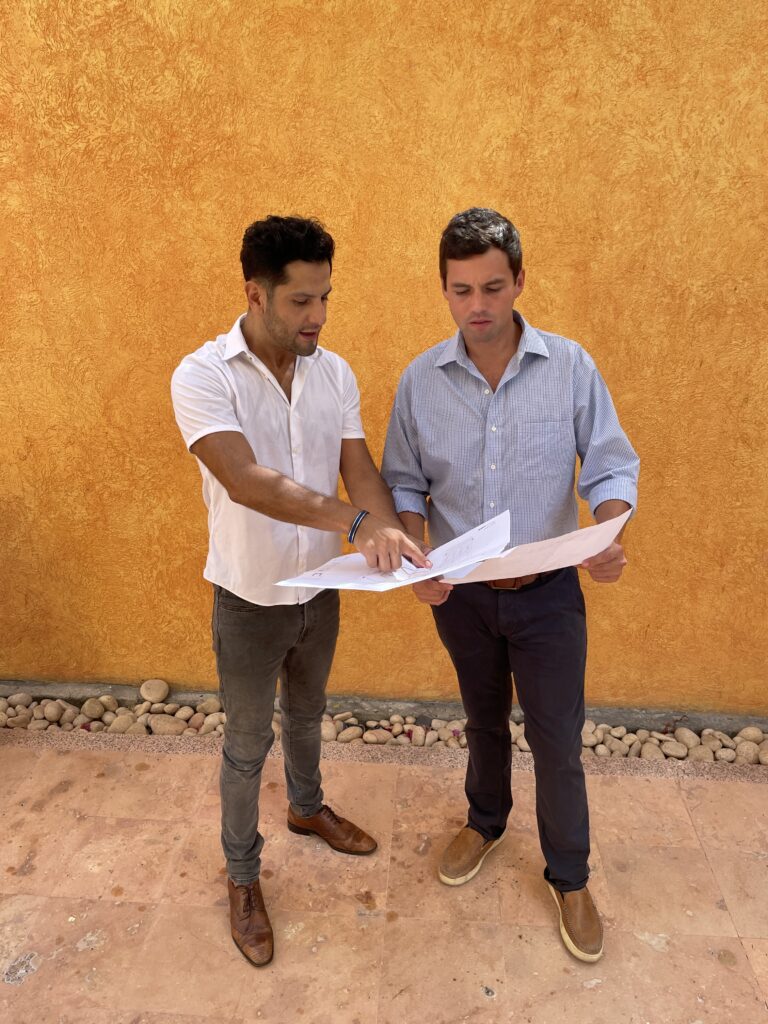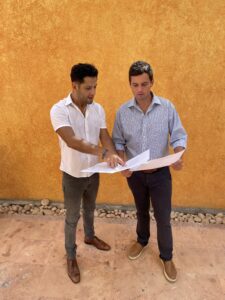 Contractor PV
ContractorPV is a construction, and design firm with a focus of Implementation of new development in Puerto Vallarta. Whether you want to start from the ground up or renovate an existing space, they are here to help. ContractorPV's mission is to modernize the construction, design, and implementation of new development in Puerto Vallarta. We realize how stressful construction projects can be and that is why we strive to deliver constant contact to our clients during their project(s) with us. https://contractorpv.com/ or info@contractorpv.com.
Guey Design Studio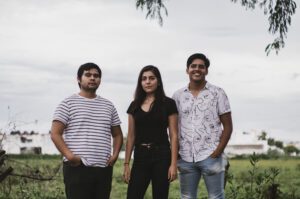 Are you looking to build your dream home in Puerto Vallarta and not sure where to start? Is the language a barrier? Not sure how to make a budget or a plan? The team at Guey Design Studio can help! With a creative, young and frank thinking, we seek to give a güey treatment to our graphic and architectural designs, that is, with daring ideas, outside the conventional, but always taking care of aesthetic canons and the reason for implementing them. Our vision is to be a benchmark design studio, and have fun in the process. (YHLQMDLG) *. For more information visit https://www.gueystudio.mx/
Decoracion Suarez
With more than 20 years of experience, Decoracion Suarez can help you with blinds and curtains, custom made to fit your new home or condo. Installation provided.
https://www.facebook.com/Decoraciones-Sua-rez-1433858733525130/services/
Real Estate
Alfredo Sanchez, Real Estate Agent
Tropicasa Realty
Alfredo has more than 14 years of experience with Tropicasa Realty, and is passionate to help you find your Puerto Vallarta or Riviera Nayarit dream home. Alfredo says "I understand that for most of you, buying or selling a property in Mexico is a completely new experience, but my goal is to simplify this process.I will support you through the entire real estate process so you can make an informed decision. " Tropicasa Realty was founded in 1997 by Wayne Franklin, a former broker from California with over 25 years of real estate experience in the U.S. and Mexico.
https://tropicasa.com/AlfredoSanchez
Brett Rowe, Real Estate Agent
Coldwell Banker La Costa
Brett, originally hailing from Chicago, is a professional musician, having played with many professional orchestras and Broadway shows in New York City. His experience touring around the United States, Canada, and Mexico generated great interest in Real Estate with particular focus on what makes a property unique, valuable, and special. In addition to managing his own properties in Chicago and New York, Brett is excited to be living and working in Puerto Vallarta creating relationships to help people find their dream property. https://www.cblacosta.com/agent/brett-rowe/
David MacLean
International Property Specialist
Living in Puerto Vallarta Real Estate Representative
David MacLean began his real estate career over a decade ago. He has worked with sellers, buyers and investors in both Canada and Mexico. He benefits his numerous clients through his wealth of experience, strong negotiation skills, and his communications and social media expertise. David's clients view him as a 'go to' person for all their real estate related needs. David's philosophy is to work hard, but to ultimately not take yourself too seriously. https://livinginpuertovallarta.com/
David Hoffman, Real Estate Agent
Tropicasa Realty
David is a world traveler, but his heart and home is in Puerto Vallarta. He loves Mexico and its people. He's bought and sold real estate for many years – his own homes, rental properties, and his then-Puerto Vallarta vacation home. David is originally from the midwest (U.S.), and worked in corporate America for 20 years in progressively more senior roles. David served as President of a toy and gaming company in Seattle, where he designed a turnaround plan then led the company through a successful turnaround. After he sold the company to Paramount Pictures, he made a life change, and moved to Puerto Vallarta. David believes in knowledge, integrity, and trust and is looking forward to being your real estate partner in Puerto Vallarta. For more information visit http://www.davidhoffmanproperties.com/
Francisco Salazar, Real Estate Agent
Ron Morgan Realty
Francisco is ready to find your best investment. "Let me do the work and you can relax in paradise. I will provide all my expertise in the real estate market here in Mexico," he said. For more info: https://www.facebook.com/Francisco.Salazar.reatorpv/
G & G Real Estate
G&G Real Estate is an agency that has been created to provide personalized representation to their clients when investing in some of the most prestigious developments in town, featuring a special portfolio of one of a kind properties. Offices located at Venustiano Carranza #307
Col. Emiliano Zapata, Puerto Vallarta. Jalisco. México. For more information: https://ggpvr.com
Monica Miller, Real Estate Agent
Ryan Donner & Associates
Monica was born in the San Francisco bay area and raised two sons in the Napa Valley. Monica's background is personal and business finance. She has managed multiple investment real estate properties in the Napa Valley as well Vineyard Operations. Monica's knowledge of the area combined with her finance background and her steadfast work ethic make her a trusted resource to a broad spectrum of clients.
https://ryandonner.com/contact/monica-miller/
Ryan Donner & Associates
Ryan Donner quickly climbed the ranks of the real estate business in Puerto Vallarta. In 2018 he began forming his team of agents that work under him while he worked as a realtor himself. In 2019, Ryan formed Ryan Donner & Associates (Ryan Donner Y Asociados S de RL de CV). The company quickly began expanding and working with other real estate agents in Mexico that share the desire to work together to create a larger network that benefits real estate buyers and sellers.
Timothy Real Estate Group
Timothy Real Estate Group is a locally-owned and operated real estate brokerage with strategic sales office locations throughout the Bay of Banderas from the Romantic Zone to Sayulita. Because the Banderas Bay area has varying neighborhood personalities, we practice localized real estate. We believe neighborhood knowledge is a top factor in solid sales, and we know our communities well.
https://timothyrealestategroup.com/
Entertainment

Act2PV
Act2PV has three wonderful theaters: the intimate Cabaret Red Room, The Main Stage and a comfortable and brand new open-air cabaret, Starlight. The performers are top-notch and there is also a fully equipped bar where you can relax before and after a show.
Address: Basilio Badillo 330 Basilio Badillo & Insurgentes, Hours: 6-10pm
Website: https://www.act2pv.com
Incanto
Incanto specializes in bringing together different forms of art in one place, music, theater, comedy, and literary events. On Sundays they have an Open Mic. They have delicious breakfasts if you feel like visiting early, we recommend the Eggs Benedict, a delicacy! For later and at night you can order the chicken breast served on a bed of spaghetti with creamy cheese sauce or something lighter like the avocado stuffed with chicken accompanies the dinner with a glass of wine. They also have salads and sandwiches.
Address: Insurgentes 109, Hours: 9 am- 2am
Website: https: //www.incantovallartaWebsite: https://www.incantovallarta.com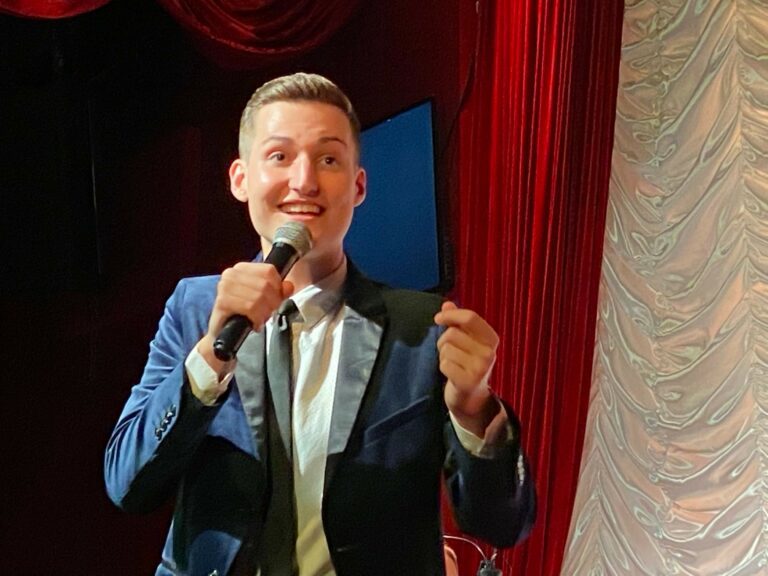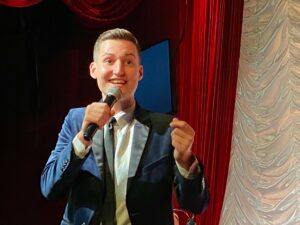 Louis Whitaker
After starting his career in Kansas City, Louis Whitaker decided to pursue his passion of performing and found a home in Puerto Vallarta performing throughout the city as an actor and singer. Louis Whitaker performs 7 days a week in Puerto Vallarta Mexico. Find out more about his shows and where to buy tickets online. Click here to find out where, and by tickets: https://www.thelouiswhitaker.com
Miss Conception
Miss Conception (Miss C for those of us who are lazy), is an overnight sensation that has been 19 years in the making. Selling out around the world with her one woman live singing shows that has audiences howling with laughter and leaping to their feet with applause. Catch her show at The Palm. For more information and tickets: ​​https://thepalmcabaret.com/miss-conception-2/
PV Now Entertainment Guide
Can't keep up with all of the great shows and entertainment in Puerto Vallarta? Let us do the work for you! Download this App from the Apple or Play store! For more information https://www.pvnow.mx
The Palm Cabaret & Bar
The Palm has been a part of Puerto Vallart's entertainment scene for more than 21 years. It is Puerto Vallarta's oldest live entertainment venue in Old Town, and was originally a video restaurant-bar. – a hangout where singers, musicians and drag queens would perform during their stay in Puerto Vallarta. It now has the honor of occupying Trip Advisor's number three of the 116 things to do in Puerto Vallarta in the "concerts, shows and cabarets" category. www.thepalmcabaret.com
Vallarta Pride
Mark your calendars and book your rooms for the world renowned Vallarta Pride, set for May 23 to 30, 2022. Vallarta Pride is a week-long annual event that pays tribute to the LGBTQ community. The pride celebrations include arts and cultural events, concerts, films, beach parties and a lot of fun outdoor performances to show the world the fabulous diversity of Puerto Vallarta. https://vallartapride.org/home
Healthcare
Dr. Aurelio Jimenez – Doctor at Home PV
Dr. Jimenez makes house calls! Yes, if you're feeling ill and need medical assistance, Dr. Jimenze and his associates offer a home consultation service so that you can be attended to quickly and professionally from the comfort of your home, hotel or apartment so that you have a speedy recovery. Dr. Jimenez, creator of Doctor At home, is a general practitioner who graduated from the University of Guadalajara in 2016 (professional ID 11526687), since then he has worked as a general practitioner and has extensive experience with the diseases that afflict the Puerto Vallarta tourist.
https://www.doctorathomepuertovallarta.com/
Dr. Omar Hernández – Doctor Puerto Vallarta
Dr. Hernández graduated as MD in November 2016 from the Universidad Autónoma del Estado de México. After his graduation, he moved to Puerto Vallarta working as a physician in different resorts in Puerto Vallarta, Nuevo Vallarta and Punta Mita. Doctor Puerto Vallarta offers a wide range of professional services, including medical consultation, physical examinations, check-ups, vaccinations, an array of laboratory services, weight loss programs, and specialized treatments such as ear irrigation, nebulization, and wound treatment using specialized tissue adhesive or sutures. https://doctorpuertovallarta.com/home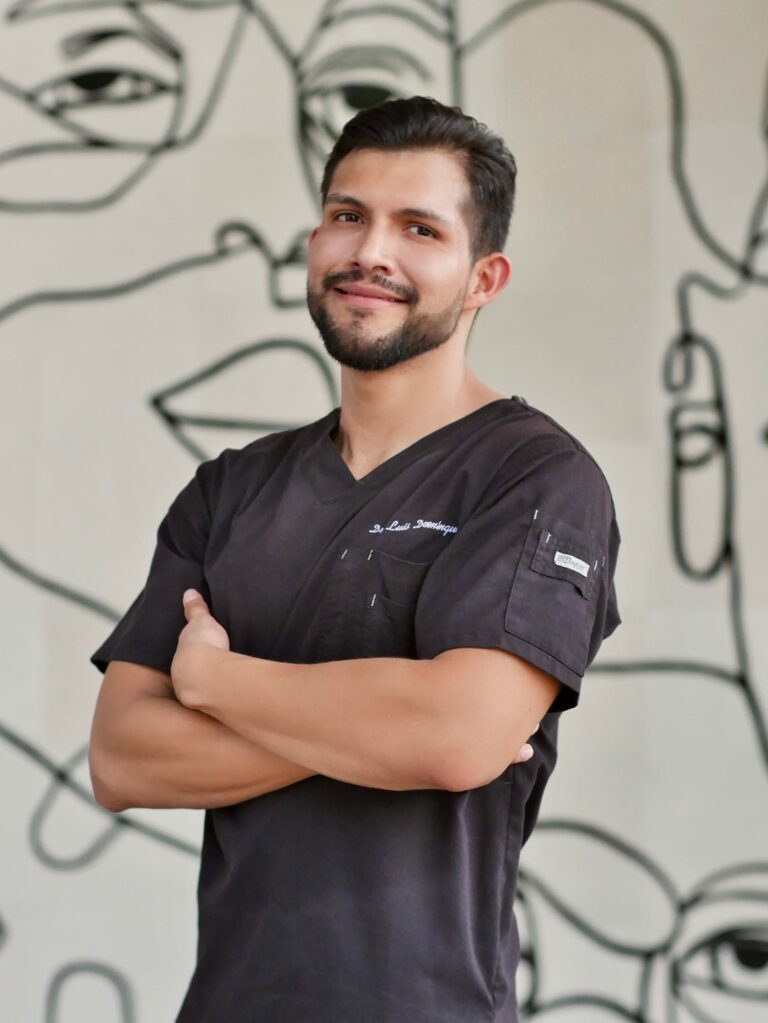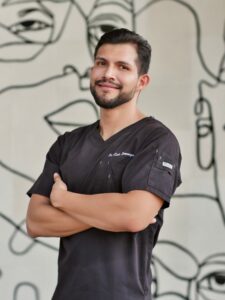 Doctor Luis Dominguez Zuniga
Anti-aging, nutrition, fitness and more! Dr. Zuniga is a wellness professional offering a variety of services including facial rejuvenation with botulinum toxin. Take care of wrinkle removal and lines of expression. Want to look and combat aging? Get your botox treatments in Puerto Vallarta by a certified doctor. Visit https://www.facebook.com/Dr-Luis-Dom%C3%ADnguez-Z%C3%BA%C3%B1iga-104482918249756/
Expat Insurance
Got insurance? Don´t become a GoFundMe campaign and make sure you have insurance. Brett LaMar is an insurance agent who represents multiple insurance companies offering Health and Life Insurance options for expats living abroad or for travelers outside of their home country of passport. Get a free quote at BrettLaMar.com or email Brett.L@expatinsurance.com
SETAC
SETAC provides health services programs for LGBTQ residents of Puerto Vallarta. SETAC Wellness Center has a comprehensive and integrated health services program that includes educating and disseminating information about HIV and other sexually transmitted infections (STIs). For more information visit https://setac.com.mx/
SkyMed
Pam Chavis
"SkyMed Takes You Home" to the home hospital of your choice in the USA, Canada or Mexico. Back to your Medicare, VA coverage, private medical insurance or Canadian Provincial Insurance and the only cost… a SkyMed membership fee. For more information: https://www.facebook.com/SkyMedPamChavis/about/?ref=page_internal
Vallarta Medical Center
With modern facilities and cutting-edge medical equipment, Vallarta Medical Center's healthcare staff is ready to provide medical, surgical and hospital care. Focused on making you feel the best during your stay, the medical center has a group of nationally and internationally recognized specialists. With bilingual medical professionals, the team is a specialist in stabilizing and treating patients in any emergency.
https://vallartamedicalcenter.mx/en/home/

Restaurants and Bars
Arriba Bar and Restaurant
Arriba has this unusual and delicious American Classic, Fried pickles! Found only in Arriba Puerto Vallarta. With food from a classic American breakfast to more adventurous Mexican dishes (including our favorite Coconut shrimp), you'll be able to find what you're hungry for at Arriba, located on Olas Altas 443 A, Emiliano Zapata. For more information visit https://www.facebook.com/ArribaPV/
Blue PV's Boutique Bar
Daily Specials and great music with a DJ are waiting for you at BLUE. Open from 7 p.m. to 3 a.m. Follow our social media for daily specials. Find your fun in Puerto Vallarta at Blue, PV's Boutique Bar, located at 279D Lázaro Cárdenas, 48380, Puerto Vallarta. https://www.facebook.com/BlueBarPV
Elixer Mixology Bar
Elixir Mixology Bar, located at Basilio Badillo 419, in the Emiliano Zapata Colonia, opened in early 2021 and is owned by Elena Esquer Zolezzi, her wife Sarah Rose, and Laura Jaimes. It was a lifelong dream of Zolezzi and Jaimes to open a venue in Puerto Vallarta to welcome anyone, and to be a predominant meeting and gathering spot for the lesbian and queer women in the community. And even though the bar is LGBTQ owned, all are welcome, and the owners want to stress that anyone who comes in will feel like they belong. Visit https://www.facebook.com/elixirmixologybarpv for more information.
Frida's Kitchen
Join us at Frida's Kitchen with Chef Alberto Cuvea. Open 10 a.m. to 11 p.m. Check social media for specials. Reservations at 322-240-7565. Lazaro Cardenas #481. https://www.facebook. com/Fridas-Kitchen-315320288488513
La ChaChalaca Bar
Located just a few minutes from the Los Muertos Pier and a few blocks from the gay beach area, La ChaChalaca Bar has an open-air patio and air conditioned bar. A terrific place to enjoy excellent food, drinks, videos, spend time with friends, and make new ones! Always a 2 OZ strong pour! Enjoy a full dining menu and delicious drinks in the heart of Puerto Vallarta. www.facebook.com/lachachalacabar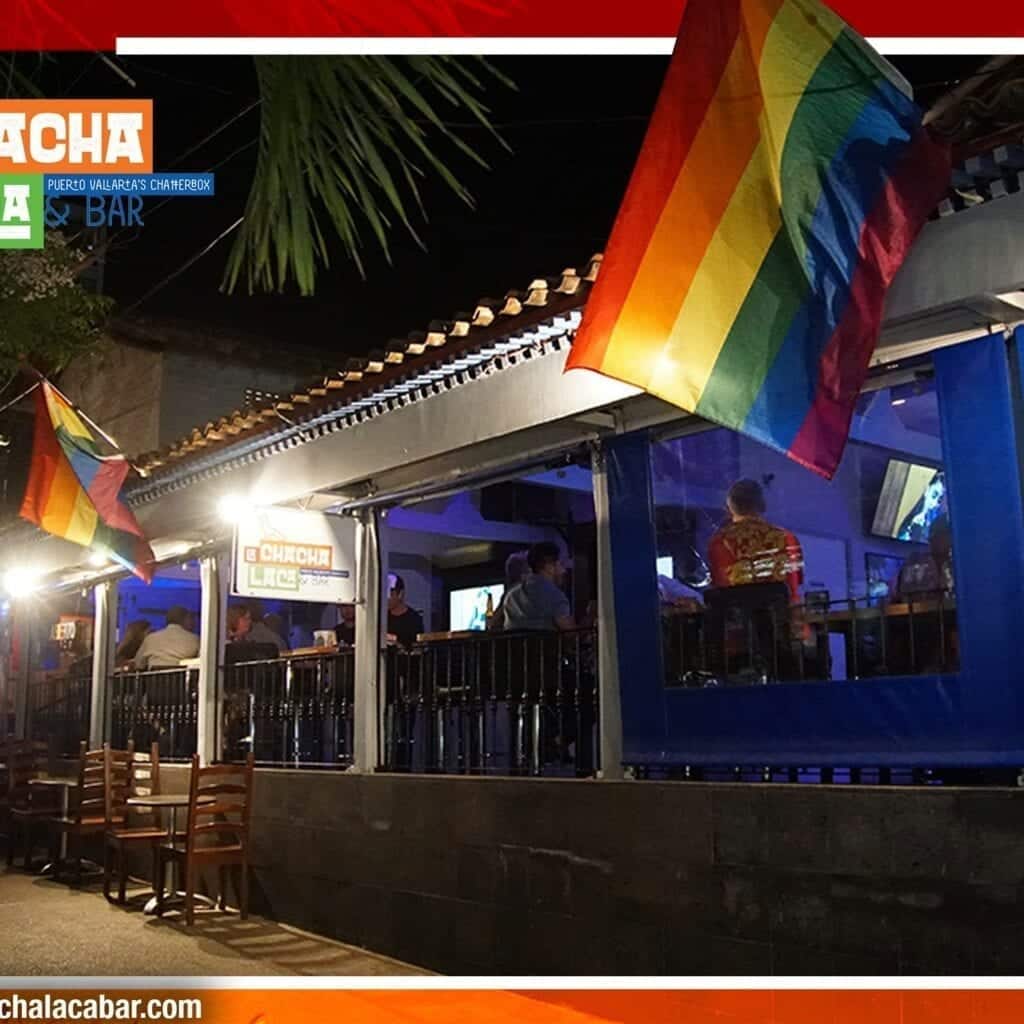 La Catrina Cantina
La Catrina Cantina is a Mexican Cabaret showcasing local artists and Spanish music including singers, dancers, and Drag Queens. Music genres range from Mariachi, Ranchera, Cumbia, Salsa, to Mexican Folk music. Located at Calle Lazaro Cardenas 315B
https://www.facebook.com/La-Catrina-Cantina-112001270989272/
Lix Ice Cream
Lix has multiple locations in Puerto Vallarta and they offer delivery service. This homemade ice cream is some of the best, and with unique flavors sure to capture your taste buds. Lix Homemade Ice Cream's magic lies in its authenticity. We use only the freshest, highest quality ingredients to make everything from scratch in our beautiful production kitchen. Without any artificial colors or flavors, everything is made in small batches each week to ensure the most delicious frosty bites possible. For more information visit https://www.lix-pv.com/
Reflections Bistro
Reflections is the younger brother of Blue Diamond Bar, they share the same sidewalk and you can order a drink from Blue while enjoying the delicious snacks from Reflections. It's menu is a mixture of fastfood-gourmet-Mexican, you can order from the mini pepperoni or cheese pizza to the cheese, spinach and tomato panini or the serrano ham.
Address: Lázaro Cárdenas 279-E, Hours: 7 pm-2am
Website: https://www.facebook.com/ReflectionsPV
One Six One
One Six One is the newest LGBTQ bar/lounge located in the Romantic Zone in Puerto Vallarta Mexico. An upscale environment with a 'living room lounge' ambience, One Six One offers live DJ'd house music, craft cocktails, an outside patio and a rooftop. Enjoy happy hour daily from 5 to 7 p.m. Visit https://www.facebook.com/onesixonepv/ for more information.
The Mixer Bar
Their specialty is the giant drinks served in blenders with the six colors of the LGBTQ flag, of course with six different flavors. Fridays are girls' nights and the Margaritas are two for $60 pesos. Located at En Plaza Romy, Ignacio L. Vallarta 228-Local 12, Zona Romántica, Emiliano Zapata, 48350. https://www.facebook.com/TheMixerVallarta/
Yamada
Located in the same building as ACT 2 Theater, Calle Basilio Badillo 330-C Emiliano Zapata, this Japanese Restaurant welcomes you to enjoy fresh sushi rolls or a hibachi meal. The owner and chef studied under Mr. Yamada for 20 years and honored him by naming his restaurant after him. Open every day except Sunday from 3 to 10 p.m.
Rosie's Kitchen
Formerly called "Can't stop cooking for the whole village" this restaurant, located in Plaza Romy, Ignacio L. Vallarta 228, Zona Romántica, Emiliano Zapata, provides home cooked meals for pickup or delivery. Place your order by WhatsApp or Facebook Messenger. For more information visit https://www.facebook.com/cantstopcookingandbaking/
Spas and Fun
Hamam Turkish Spa
By appointment only Hamam Turkish Spa is a boutique authentic hamam spa that provides an oasis of tranquility and revitalization. Choose from a comprehensive range of turkish bath Hamam rituals, body scrubs with Vichy shower, and massages. This indulgent time can be shared with up to two people at the same time, and arrangements can be made for men only, ladies only, or couples.
http://www.hamampv.com/
Papi Chulo Sauna PV
Puerto Vallart's newest (and second) sauna. Lockers, steam room, showers, video room, play room and more! Pilitas 156, Zona Romántica, Emiliano Zapata, 48380 Puerto Vallarta, Jal., Mexico. For more information: https://www.facebook.com/saunapapichulo
Spartacus
With more than 4,000 square feet, Spartacus is a men's only gay sauna/bath house located in the gay district of Puerto Vallarta, Zona Romantica. Four floors with a large rooftop terrace, pool, dry sauna, steam room, jacuzzi, showers, and so much more.
Tours
Tamale's Tours
Discover a day-tour on the Banderas Bay like no other. Tamale's Tours creates a space to feel free, meet new people, and explore nature's boundless beauty. Swim in the seas, lounge in the yacht's many open spaces, and mingle till you tingle. For more information visit https://tamalestours.com
Vallarta Food Tours
Vallarta's number ONE tour with more than 2,600 five-star TripAdvisor reviews. It was recently awarded the number four food experience in the world by TripAdvisor for 2020! Pick from ten different food tours, almost anything to fit your taste! https://vallartafoodtours.com/
Retail Stores
Cassandra Shaw Jewelry
Cassandra Shaw Jewelry carries over twelve Mexican and international designers who live and design in various regions of Mexico. Their pieces come in a range of styles from traditional Mexican, rustic and edgy, to contemporary and sleek. Located at Basilio Badillo 276, Zona Romántica, Emiliano Zapata, 48380. For more information: https://www.cassandrashawdesigns.com/home/
CHB Clothing Store
CHB Clothing Store, located at 332 Basilio Badillo Emilino, offers men's clothing inspired by beach wear. Owned by Christian H Banderas, the collection of clothing offers a fresh look including shirts, shorts, swimwear and so much more. https://www.facebook.com/chbclothingcompany/
Xocodiva
Handmade right here in beautiful Puerto Vallarta, these custom chocolate treats start with the finest Belgian chocolate and the freshest local ingredients. All chocolate is all natural and free of preservatives. Each truffle is carefully and lovingly hand-painted or decorated and prepared with care and passion creating the finest chocolate truffles that are as beautiful as they are delicious! Xocodiva handmakes all of our other delightful products, from a huge assortment of mouthwatering creative barks to our hand poured bars. Check them out (Monday thru Saturday, 10 -6) at their production kitchen (A. Serdan #368), where you can watch the magic happen.
Places to Stay/Rentals
Rentals PV
Offering apartment rentals in Puerto Vallarta, in the heart of the Romantic Zone, Old Town, just one block from the beach Playa Los Muertos. Offering different apartments for rent at with all located close to the beach. Concierge and free wifi connection in all units. One well-behaved dog is allowed in some units. Our staff speaks Spanish, English, French, German and Dutch. So please contact us if you are looking for a house or apartment for rent.
http://www.rentalspv.com/
Samson Waters
Samson Waters offers vacation rentals, concierge services, and property management. With a staff that prides themselves on an ability to understand its guests needs and provide an experience that will surpass all expectations. Samson Waters has offices in Playa del Carmen, Tulum, Merida and Puerto Vallarta, and caters to international individuals who wish to maximize their rental income or those looking for an exceptional vacation experience.
Specialized Services
Marco Hernandez
Massage Therapy
Offering sensual, erotic and therapeautic massages, Marco brings massage to a new level to help your body and mind heal emotionally. As emotional beings, when we keep things inside and pent up, for fear, for not wanting to hurt, we hurt ourselves. Massage therapy of any kind helps remove blocks and emotions come out and your body starts to detox. For more information or appointment visit https://www.facebook.com/infinitygabostart-105079731539033 or call/text to +52 8119170470.
Sweet Treats by Rosie and Me
Looking for something delicious for a treat? Specializing in St Louis Gooey Butter Cakes, you can also order Cupcakes, Cookies, and Specialty Cakes. All Orders are made to order, usually next day availability. Downtown/Centro delivery available. Gooey Butter Cakes are cakes made with butter and one egg, it gives it a shortbread type crust. Almost like a more condensed brownie. Then the topping is cream cheese and 1 lbs of powdered sugar blended, then baked. This is a short and heavy sweet and a little savory dessert. Variety of flavors available. For more information https://www.facebook.com/SweetTreatsbyRosieandme/