Esta publicación también está disponible en:

Español
10th Anniversary of Vallarta Pride Expected to Bring 20,000+ Visitors
Under the shining Puerto Vallarta moon and stars, leaders of Vallarta Pride and other Puerto Vallarta government offices kicked off the 2023 pride season with a press conference held outside at the Centro Internacional de Convenciones de Puerto Vallarta (CIC, Puerto Vallarta International Convention Center ).
Officials unveiled an astonishing 10-day festival that includes fashion, sports, education, a drag derby and of course the annual block party and pride parade (view the full schedule here). The event is supported by more than 50 businesses and promises to bring more than 20,000 visitors to the area.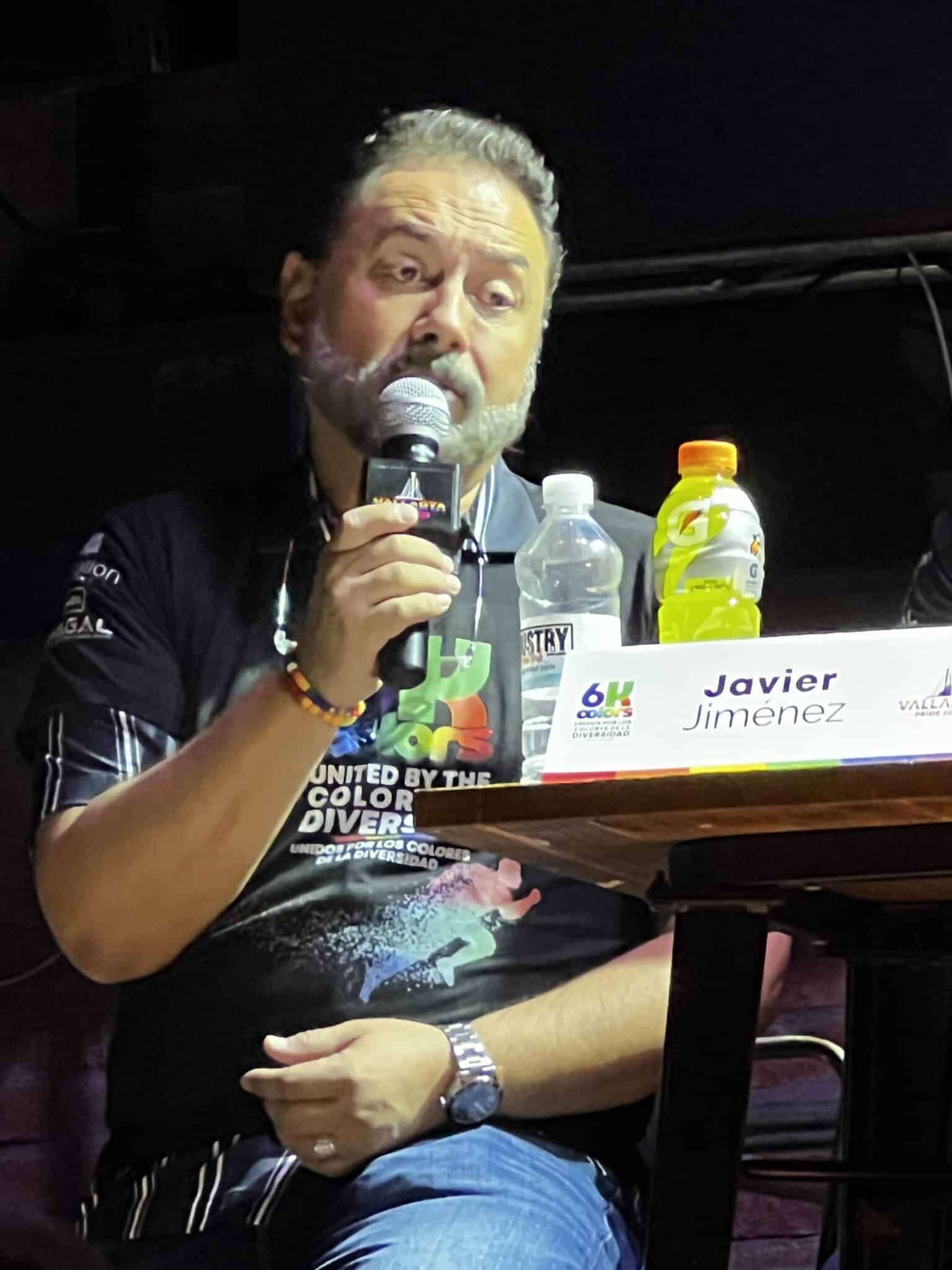 Javier Jimenez, president of Vallarta Pride, told members of the press that in celebration of ten years of pride, the organizing committee had put together a program that was the most inclusive one in its history, with the theme, "Be Proud of your Nature."
Jimenez said the "Be Proud of Your Nature Pride Festival" will take place from May 17 to 28, with an event calendar that includes Miss Vallarta PRIDE, a 6K race (and walk); art exhibitions featuring prominent national and international artists; educational conferences; the annual parade with the theme of nature; a block party; a drag derby and numerous other events.
"This tenth edition of pride features fashion, culture, sports, parties, and fun," Jimenez said. "Over 20 invited artists and speakers will participate, along with a fashion show by Mexican designer Benito Santos."
Santos is a Mexican designer who positioned himself as one of the most as one of the most important references in the fashion the fashion industry in Mexico and Latin America. His work is internationally recognized thanks to the more than 30 collections he has presented throughout his career.
During the press conference, Santos announced an unprecedented collection themed "Be Proud of Your Nature," focused on the community and featuring their representative colors.
Santos' new collection is designed for inclusion, with models from the LGBTQI+ community, breaking away from traditional fashion design and catwalk stereotypes.
Among the guests at the event were the State of Jalisco Secretary of Tourism, Claudia Vanessa Pérez and Luis Villaseñor, general director of the Public Trust for Tourism Promotion and Advertising of Puerto Vallarta.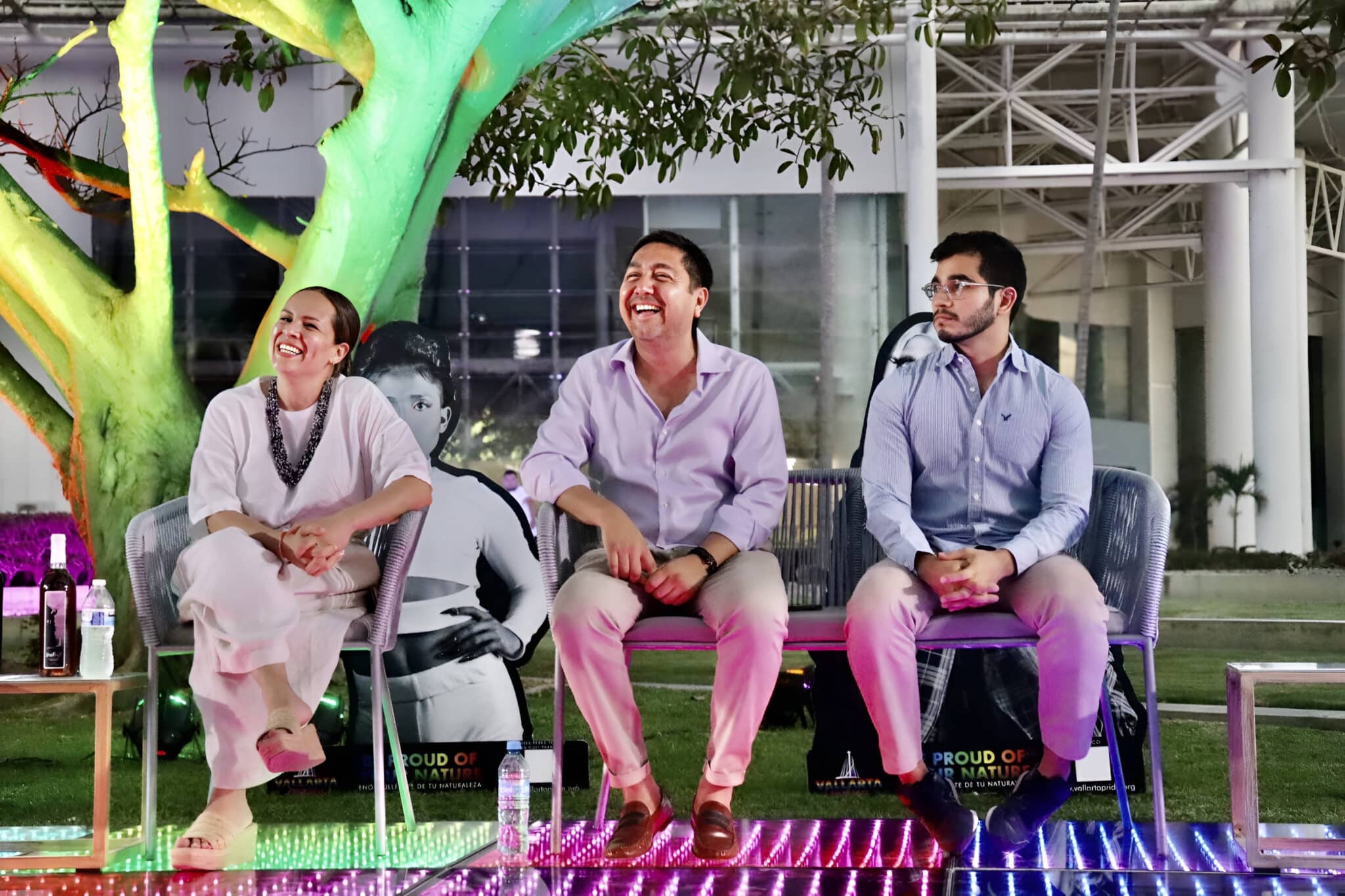 "Vallarta Pride is an extremely important event for Puerto Vallarta, this year more than 50 companies will participate and an attendance of 20,000 tourists is expected, between national and international," Villaseñor told reporters. "The economic spill will be significant."
He added that during the month of May, for many different events, including festivals, congresses and the Vallarta Pride, there is a high hotel occupancy.
Arabela Guajardo, Dirección de Marketing y Nuevos Proyectos with AMI Agency, and Carlos Plascencia, owner of Aloha Bar and a member of the Vallarta Pride committee, co-hosted the event.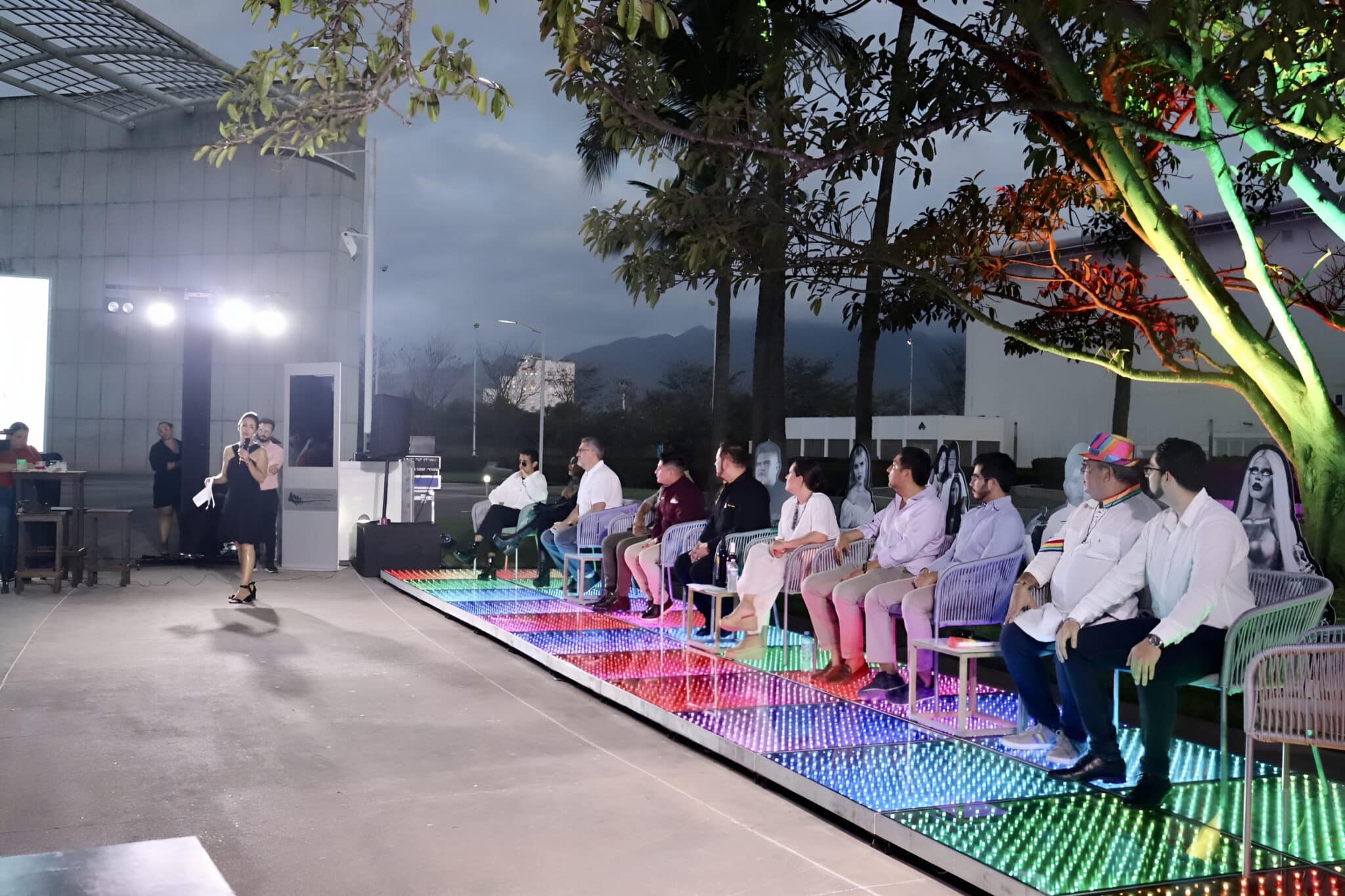 "Puerto Vallarta has become a renowned international tourist destination for the community, where individuals can freely express themselves," Plascencia said. "The LGBTTIQ+ community has adopted Puerto Vallarta as a safe place, where there are no labels and couples are free to walk without stigma."
Additionally during Vallarta Pride, Lesbians can enjoy the Ella Festival, where the theme is diverse women, as well as Lesbian Pride and Vallarta Pride.
The Ella Festival is a four day festival, held this year at the Hotel Hacienda Krystal Vallarta, that will bring together international artists for exclusive activities for women* LBTQ+: Conferences with activists, Entrepreneurs Forum, Queer Fashion Show, concerts and beach parties.
International Lesbian Pride, produced by Ladies Touch Events & Travel (a Los Angeles-based LGBTQ+ women's event and travel company) and Madison the Promoter, will be held May 22 to May 29, 2023, uniting women from all over the world in Puerto Vallarta.
Photos from the event
Photos by Oscar Almedia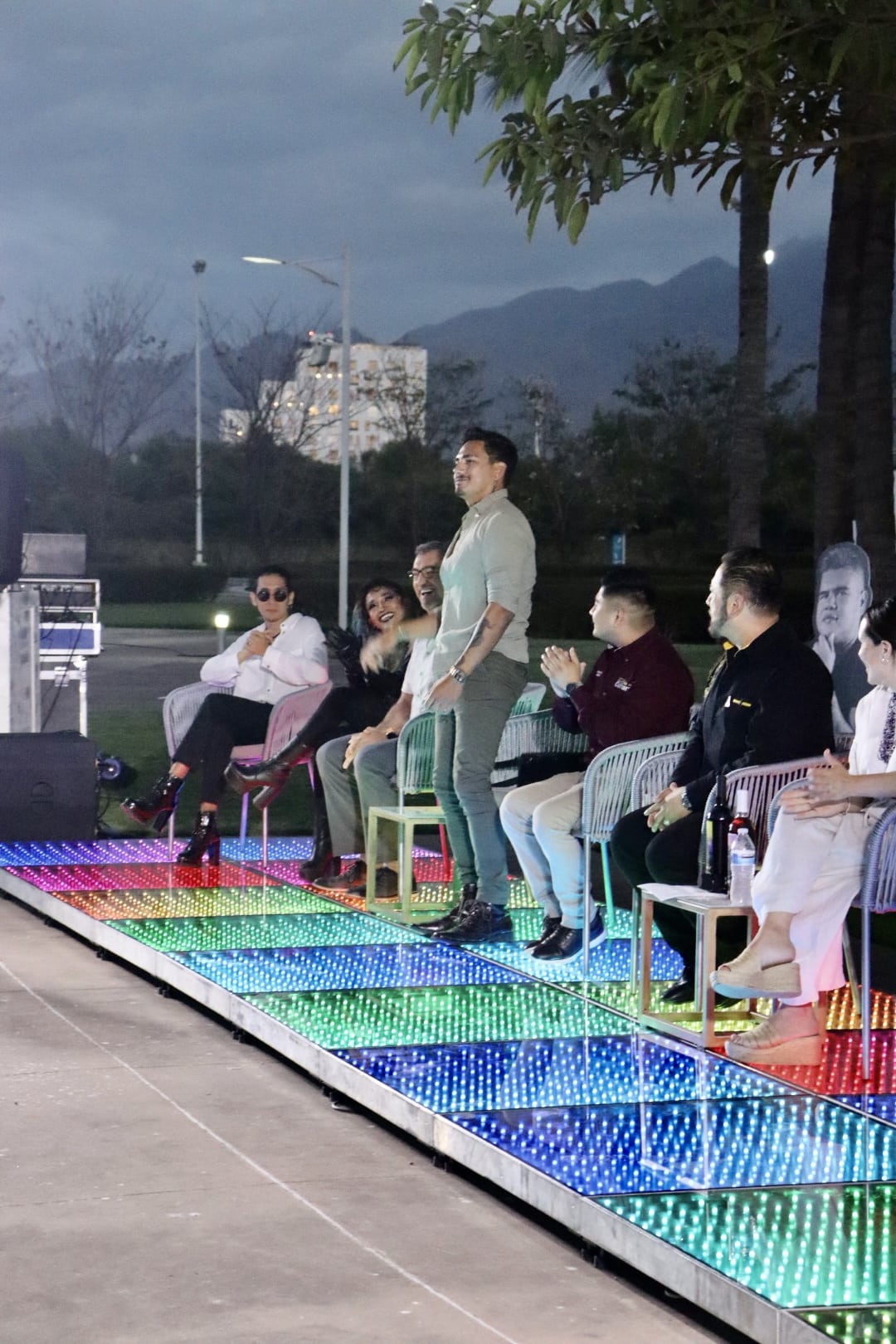 Related Stories: