This post is also available in:

Español
Prep Vallarta, new medical option for the LGBT+ community, has opened its doors in Puerto Vallarta at the Plaza Caracol Shopping Center.
PrEP Vallarta held a grand opening celebration on April 27, 2023 at its new clinic offices at Av. Francisco Medina Ascencio, Las Glorias, 48333 Puerto Vallarta, Jal., Puerto Vallarta, Mexico.
PrEP Vallarta joins a growing list of medical providers catering to the LGBT+ community, including SETAC and the Vallarta Gay Clinic. The office is located inside Plaza Caracol, offering close proxmity to different hospital care centers and clinical laboratories, which allows providing comprehensive care to patients.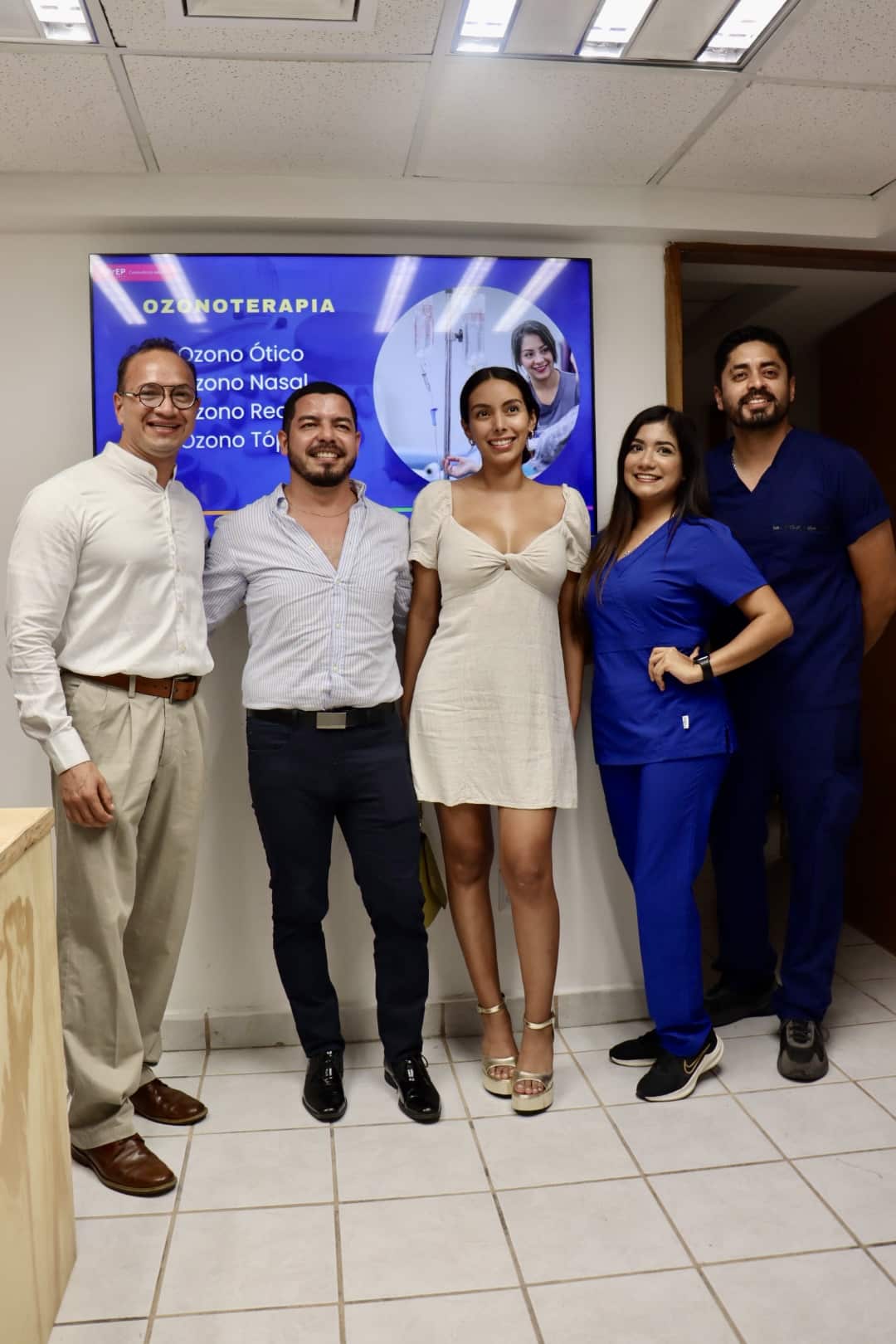 "PrEP Vallarta Medical offers comprehensive services with a differentiated care approach in general medicine, serum therapy and regenerative medicine," explained Alfredo Soria. "With a medical team that was a pioneer in Mexico in implementing the Pre-exposure Prophylaxis strategy for HIV. It is the option for comprehensive care in HIV and other sexually transmitted infections."

Soria explained that Prep Vallarta offered a differentiated medical care model, the elements of empathy, commitment and accompaniment of people, transparency in accountability, operational management of excellence and experience in clinical research in health issues converge.

"It has three modalities of attention; In person, at home and remotely through Telemedicine," he said. "With the aim to have a greater reach and facilitate access to health for people."
The healthcare model utilized by Prep Vallarta encourages patients to be active in their healthcare.
"We leave behind the assistance model, where the user as a "Patient" in most cases cannot be involved and cannot participate in decision-making, and we open the option to the participation of people to achieve better health," he said.
Soria said that Dr. Galileo Vargas and Dr. Javier Arenas have joined together to offer this innovative approach for those that have HIV and need specialized care, and for those in the LGBTQ+ community who are seeking Prep or other medical services from a provider that they can feel comfortable with and trust.
"This effort needs alliances and work with the community, we are going to strengthen collaboration with government institutions at the municipal level and with the health region of Puerto Vallarta," he explained. "We will actively seek support from the business sector. We seek to establish a center of excellence for the entire community."

Leaders with the new clinic have more than 20 years of work with the LGBTIQ+ community; in the medical care of people with HIV, now with a differentiated approach.
"We offer the most effective strategies that are available in Mexico to avoid new HIV infections and prevent sexually transmitted infections such as syphilis, chlamydia, gonorrhea, etc.," Soria explained. "Our accumulated experience in institutions such as the Condesa Specialized Clinic and the National Institute of Public Health, as well as in various CAPASITS and CSOs dedicated to the prevention of HIV and STIs, allows us to offer excellent care in the area."
HIV care continues to evolve, the current focus in the care of people with HIV is to reduce the impact of chronic diseases such as hypertension, diabetes, obesity, early detection of cancer and delaying premature aging. For this reason, primary care is fundamental, timely detection and referral to different specialties when required.

The Prep Vallarta team said they have spend the last several months researching social patterns in the LGBTQ+ community of Puerto Vallarta, and have based their approach to patient care on this market research.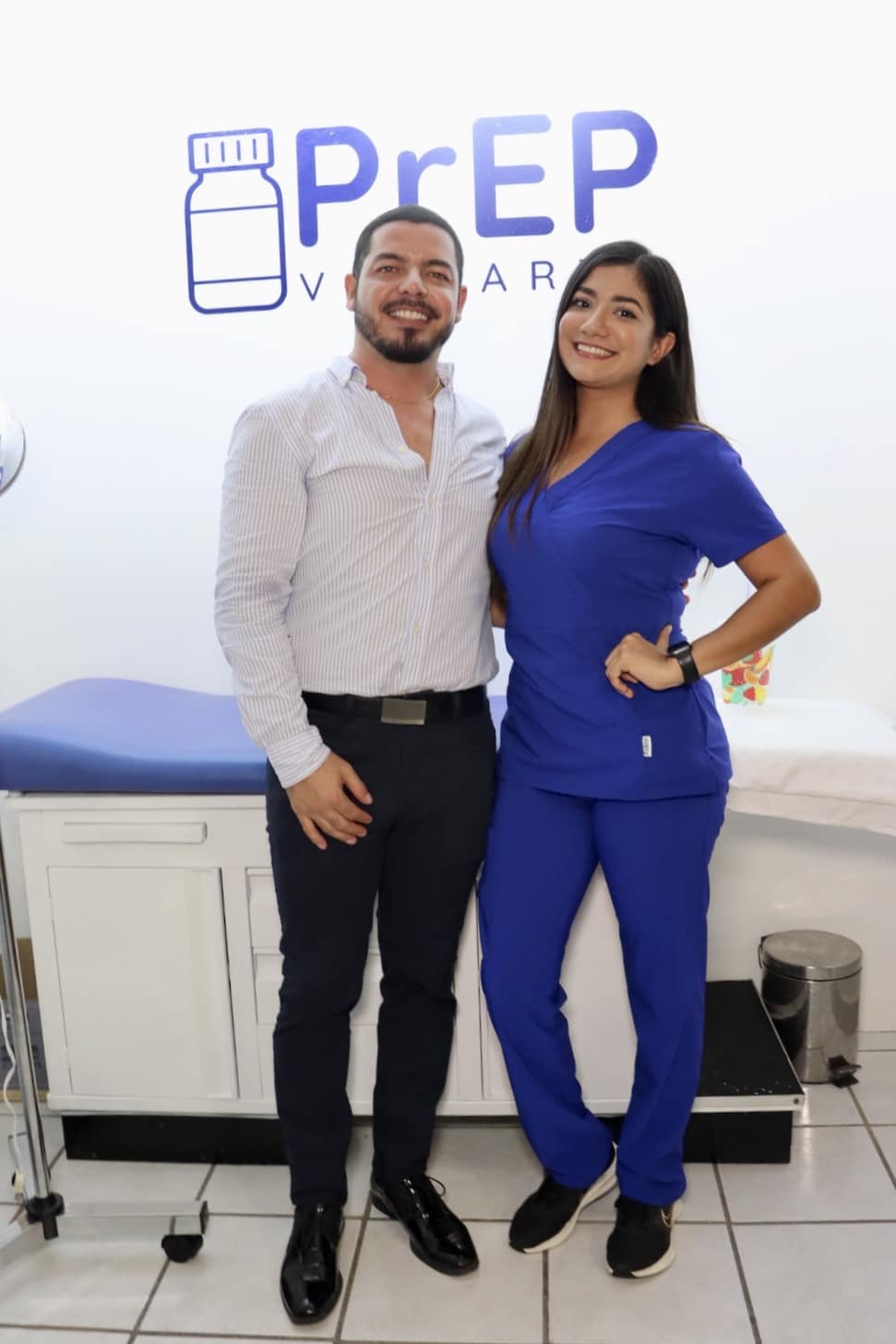 "The first thing we noticed was that patients want a provider to offer excellent medical services with a differentiated care approach. The members are leaders in each of their areas of work: the promotion of alternative treatments and therapies based on regenerative medicine; project management for the LGBTIQ+ community, mobilization of resources to hold social events; clinical research, public health research; implementation of prevention projects etc.," he said. "The second is the opportunity and coincidence of each partner to start a new life cycle, with the opening of this project we put all the talent and commitment to offer excellent medical services."
PrEP Vallarta offers three types of services:
General medicine office:
General consultation, laboratory studies, control of diabetes, hypertension, obesity etc.

Specialized care for HIV and Sexually Transmitted Infections:
Prevention services with access to drugs for Prior Prophylaxis

Alternative Medicine with Intravenous therapies and Ozone Therapy
Information to Know:
Hours: Open Monday to Friday, 9:00 a.m. to 8:00 p.m.,
Saturday: 9:00 a.m. to 1:00 p.m.
Sunday: Closed
Address: Av. Francisco Medina Ascencio, Las Glorias, 48333 Puerto Vallarta, Jal., Puerto Vallarta, Mexico
Telephone: 322 242 3013
Email: prepvallarta@gmail.com
Instagram: prepvallarta
Facebook: prepvallarta
Related Stories: