This post is also available in: Español
This colorful town gives you the impression that everything you see, and touch is handmade. In its many tequila houses you can taste flavors that lasted up to five years in a barrel only to die within seconds on your palate.
How to get to Tequila town?
From Puerto Vallarta, it takes approximately four and a half hours by car to get to Tequila. If you prefer to take a bus, go to the Autotransportes Medina station on Calle Brasil 1410, Colonia 5 de diciembre, that goes to Bucerías, Nayarit. At Bucerías station, take the first bus to Zapopan and once there, take a taxi that will take you directly to Tequila. The trip via bus will take approximately five hours and the cost of each transfer is between $200 and $250 MXN, so you're looking at a total cost of about $500 MXN.
The experience
The key to get the full experience is to walk through the magical town, enjoying its festive atmosphere and enter its alleys where you can taste thousands of flavors in its typical food, candies and its famous "cantaritos" (clay jars that contain all kinds of drinks such as palomas – tequila with lemon soda-  micheladas, beer or mezcal with fruit juice).
"The joy that is not caused by tequila is false"
-Francisco Javier Sauza.  Who ran the Sauza Tequila business from 1946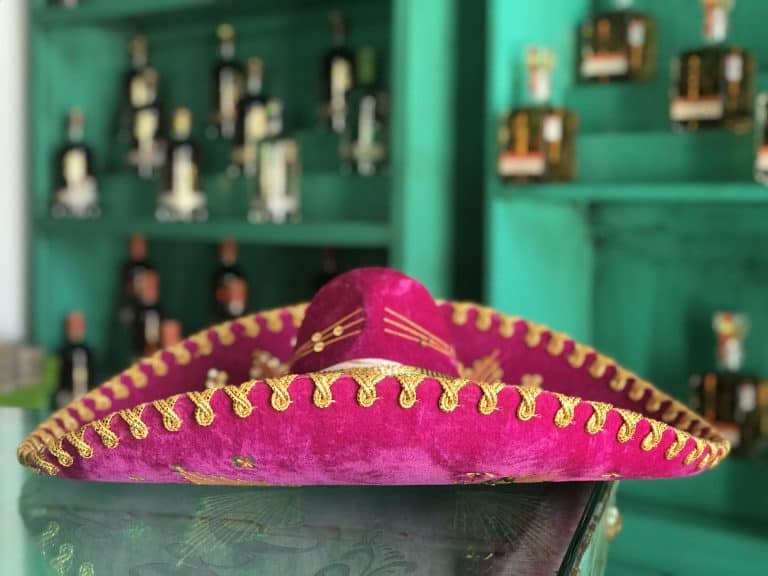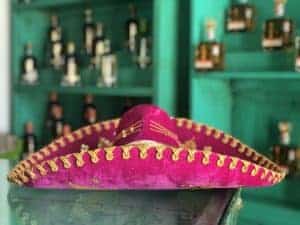 Sleep in a tequila barrel
Something that could exist only in Mexico, a hotel where you can sleep inside a tequila barrel!
The hotel, Matices, Hotel de Barricas (owned by the Hacienda Tequilera La Cofradía, a distillery and boutique hotel) is found in the heart of tequila country, where tequila is produced and more than 2,000 barrels of this drink are preserved.
The 34 rooms are barrel replicas and instead of having gardens around, there are agaves, the plant from which tequila is extracted and that allows the guests to enjoy the fresh air mixed with its rich and distinctive aromas.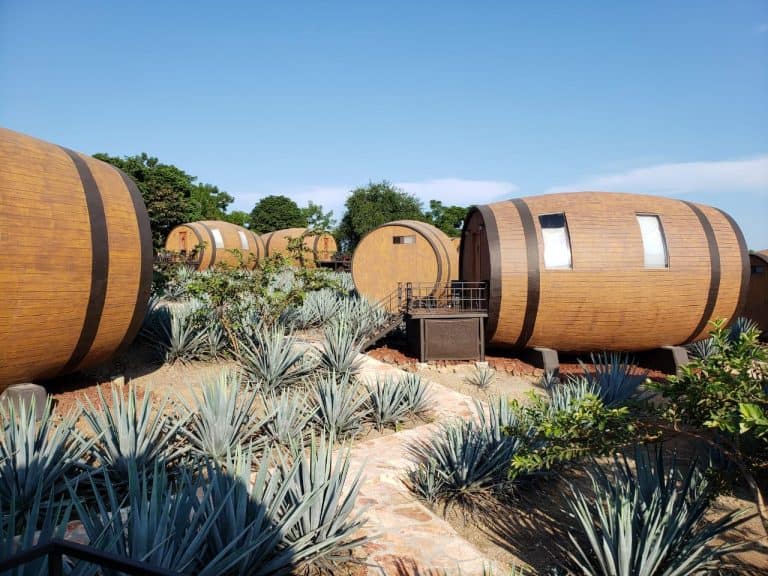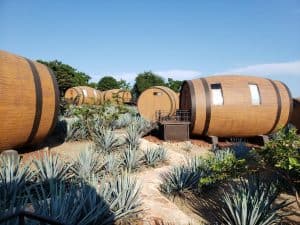 In addition to the comforts and amenities, each room has a different theme and unique details, such as its internal murals that allude to the brands born on the boutique Mexican hotel.
Hacienda "La Cofradía" also has a restaurant called La Taberna del Cofrade, located more than 13 feet underground and offering a menu inspired by the traditional food of the states of: Michoacán, Guanajuato, Jalisco, Tamaulipas and Nayarit . The gastronomic offer is worthy of a demanding palate and has a very romantic private area for couples.
How is Tequila made?
The saying "if a tequila is not produced in Jalisco, it cannot be called tequila" is true … Only Jalisco and four other states have the designation of origin to produce it.
The staff of the hotel immerses you in a unique experience in which you end up as a true taster and with knowledge about the entire production process of this mystical drink.
The tequila comes from a blue colored agave that takes six to seven years to ripen, when the agave is ready it passes to the jimador, an agave farmer, to obtain the oval figure better known as pineapple. Upon obtaining it, it goes into the oven for more than 40 hours.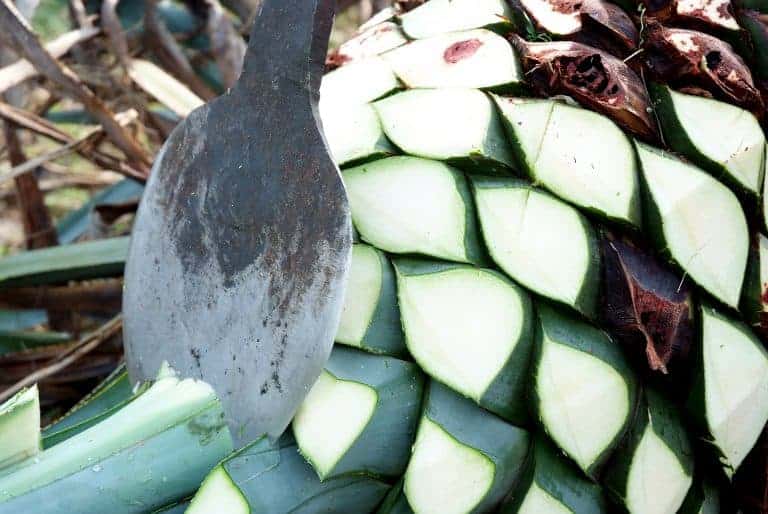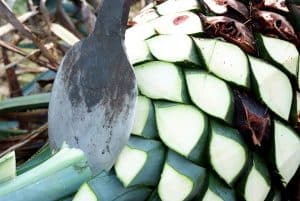 When the pineapple is well cooked, it is ground to extract its juices and sugars which are fermented and converted into alcohol. What is obtained is distilled to remove the impurities and separate the water from the white tequila ready to be bottled.
To obtain different types of tequila such as the rested, aged or extra aged, instead of bottling, it is left in barrels to begin its maturity process and it takes a period of time between 10 months and up to five years to get the perfect color and taste.