Esta publicación también está disponible en:

Español
If you're visiting and looking to take an incredible yacht tour of the Bay of Banderas, make sure you check out Tamale's Tours.
Tamale's Tours is the brainchild of Danyol Leon a great queer artist and his husband Bill. Tours are offered every Friday, departing from the Pier at Playa Los Muertos in Puerto Vallarta.
"This business started in December 2020 during the Pandemic and people received it very well from the beginning," Danyol said. "The name Tamale was born from my "alter-ego" as a drag artist and my relationship with Mexican culture. Even though I am Mexican, I don't speak Spanish. So people call me Pocho. So in a play on words, Tamale sounds fun and easy to remember. And i love it combined to my drag name."
O&APV was recently invited by Tamale and Bill to take one of their yacht cruise tours and believe me it is a great experience from the beginning. The departure begins at the Pier at 9 a.m., greeted by the fabulous Bill (who also goes by Sugar Baker). With a full tour, we were excited to be able to make new friends. Together with Bill, we took different pangas to get to the yacht where Tamale was waiting for us in a blaze of color and great energy.
"We wanted to do something different, to elevate the experience, with a private chef, with a great yacht, and for everyone to feel welcome here," Tamale explained.
"It's interesting because I just had to be me, be honest, kind and authentic and people liked that!"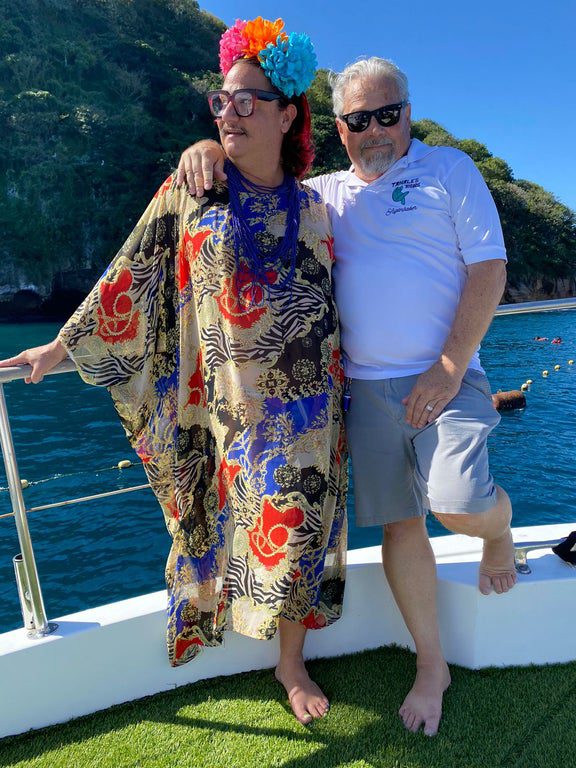 This Tour is for everyone and as Tamale says "for all bodies".
"We can all fit in here, women, cis men, lesbians, trans people, non-binary people, people of color, older adults," he said.
In Tamale's Tours there is not that sexual vibe that happens regularly in a gay party environment but rather a higher atmosphere to relax, meet friends and build community. They welcomed us by taking off everyone's shoes and thus relaxing us from the start. We were immediately approached by the crew with some delicious mimosas and lunch, fruit, taquitos, coffee and delicious bread. On the way you have the opportunity to choose to go out on deck to sunbathe with a spectacular view and some drinks to start meeting friends or go up to the top where you have a small outdoor room, the smoking area and the good attention of the team of Tamales. All this in an atmosphere of relaxation that begins from the moment you step on the beautiful yacht.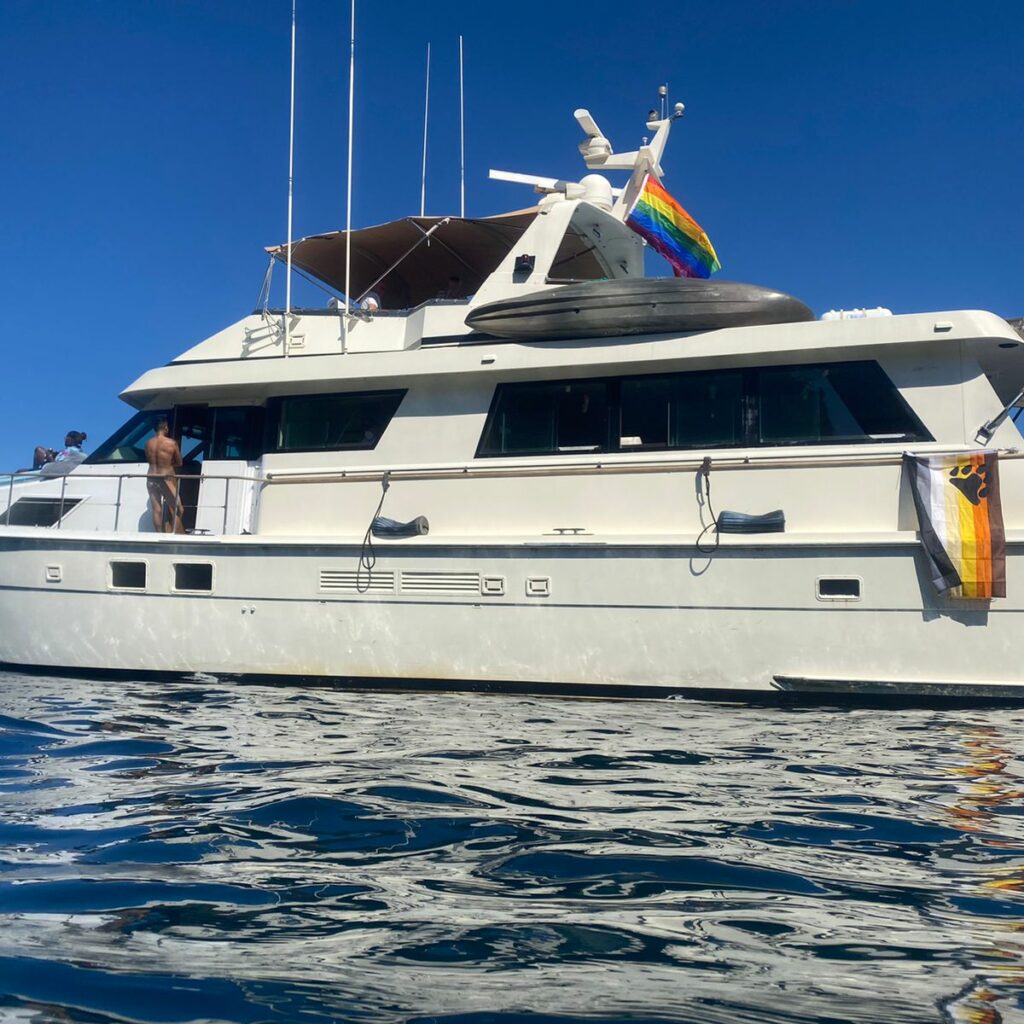 The yacht is quite large and comfortable, with a main cabin where you can go down and have Mexican headdresses full of flowers and flowing colorful Tamale Kaftans to feel in the right mood.
Later we arrive at Colomitos Beach where you can jump into the sea and swim, the water is quite pleasant and warm or if you prefer the team can take you ashore to enjoy nature and a calm time.
The best thing is that the drinks are non-stop – even if you are on the beach.
If you are one of those who enjoy water sports you can snorkel where you will see the beauty of the sea and the different kinds of fish that abound in the place. The best thing is the different colors that you can see there. Believe me you will not see it in the areas of the hotels or commercial beaches.
Another option to get to the beach from the yacht and practice another sport is kayaking, either alone or accompanied and at all times the crew takes care of you and is aware of you. The beach has a ruined building that will make you feel like you're in a old movie or if you're going romantic it will be ideal to have a bit of privacy.
After a couple of hours we returned to the yacht for lunch. The food was amazing and came in a variety of flavors. It was very much in the same mood of the kitsch tour that Danyol promised us. We headed to another beach where you could just swim and enjoy the sea water, hanging out and trying the different cocktails.
Finally, we return to the pier to say goodbye to the great Tamale's Tours, an experience that if you plan to visit Vallarta cannot be missing from your list of things to do, it is a must and you will surely want to repeat.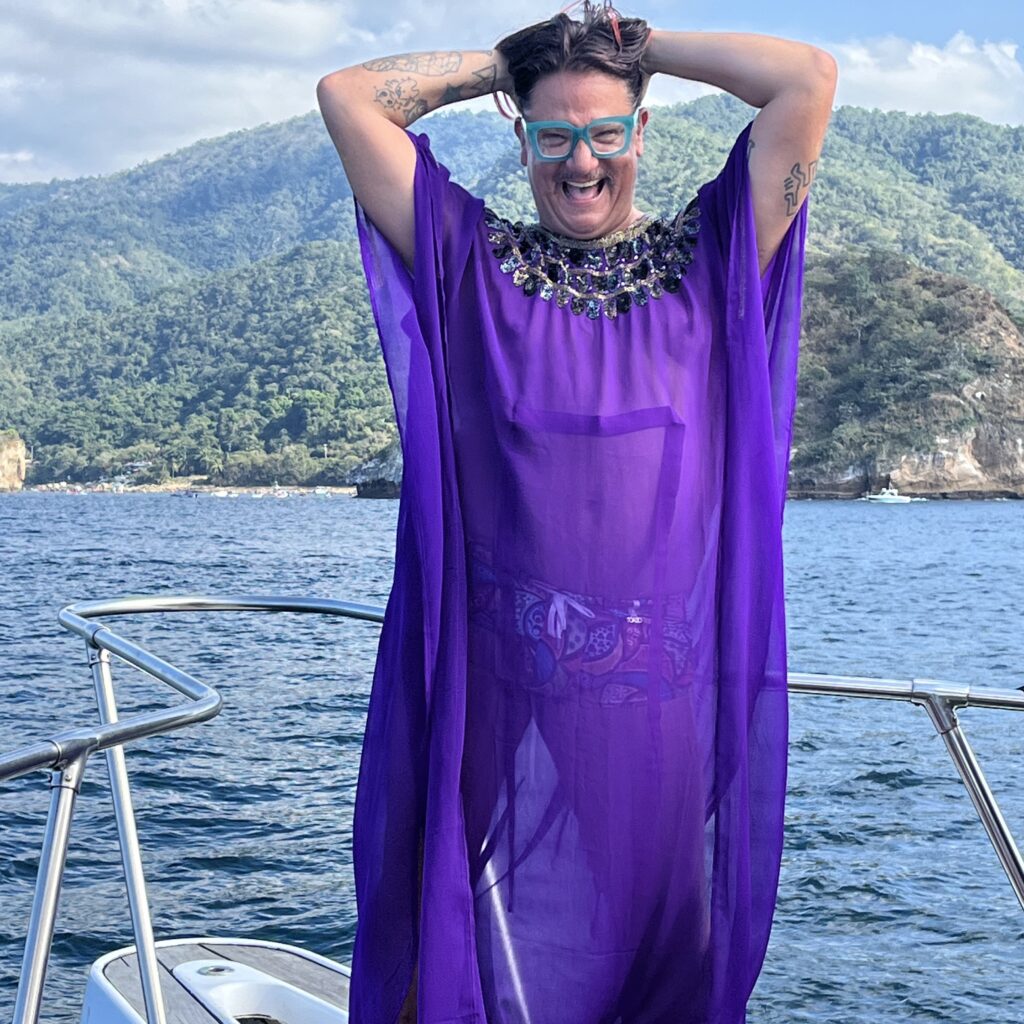 Two days before your trip they will send you an email with several recommendations to enjoy the tour. They also have all the health and prevention measures for COVID. In order to be able to board the boat, you are required to show proof of vaccination (they'd prefer digital).
I do not want to end this story without mentioning the incredible service of Tamale's tours, all their waiters, the captain and the chef make you feel comfortable in a family atmosphere. And of course, the warmth of Danyol (Tamale) and Bill always attentive to every need you may have. Truly one hundred percent recommended!
Tamale's Tour's every Friday there are departures from the Pier at Playa Los Muertos.
Book from their website: https://www.tamalestours.com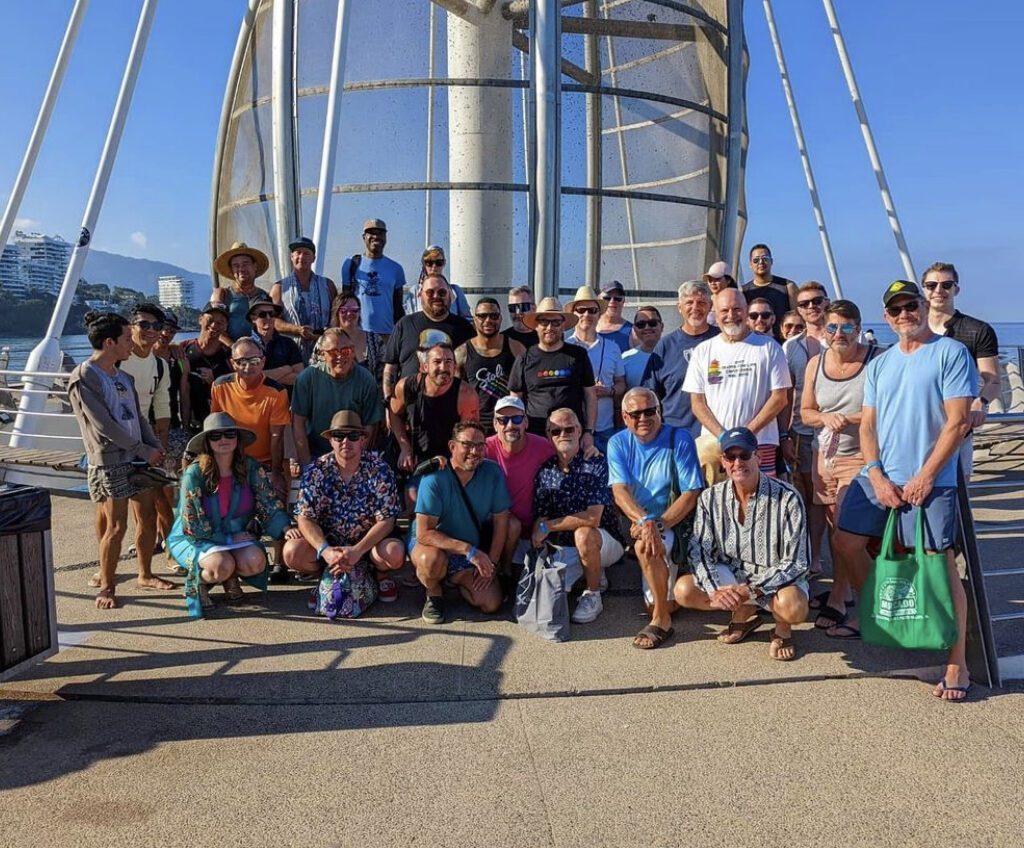 Related Stories: