This post is also available in: Español
Food, Fun & More
The Palm Cabaret & Bar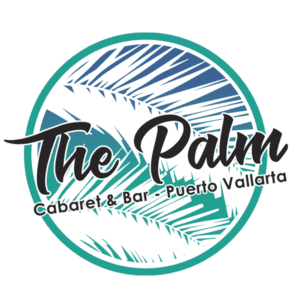 The Palm has been a part of Puerto Vallarta's entertainment scene for more than 21 years. It is Puerto Vallarta's oldest live entertainment venue in Old Town, and was originally a video restaurant-bar.  – a hangout where singers, musicians and drag queens would perform during their stay in Puerto Vallarta. It now has the honor of occupying Trip Advisor's number three of the 116 things to do in Puerto Vallarta in the "concerts, shows and cabarets" category.
Tamale's Tours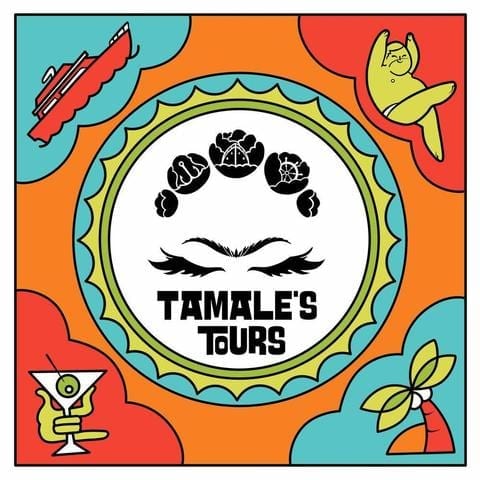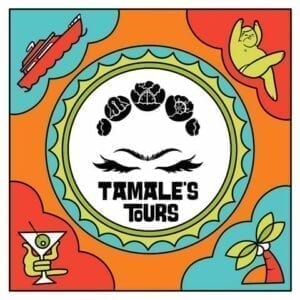 Tamle's Tours is Puerto Vallarta's newest gay day on the bay. Tamale and Sugarbaker strive to bring you a tour company like no other, offering a safe and fabulous day for everybody and everybody. Relax aboard a 75' yacht or play in the beautiful Banderas Bay
Website: www.tamalestours.com
Email: tamalestours@gmail.com
Facebook: www.facebook.com/tamalestours
Instagram: @tamalestours
Tony's Please Restaurant & Bar
Established in 1978, this Mexican restaurant & bar is a Puerto Vallarta favorite.  Located on Calle Lazaro Cardenas # 440, you'll find authentic made from scratch Mexican dishes along with a wide range of international food including fantastic steak and seafood, along with select Italian dishes. Tony is everyone's friend and would love to see you. It's a must while you are in Puerto Vallarta.
http://tonysrestaurant.restaurantwebexperts.com/
Vallarta Food Tours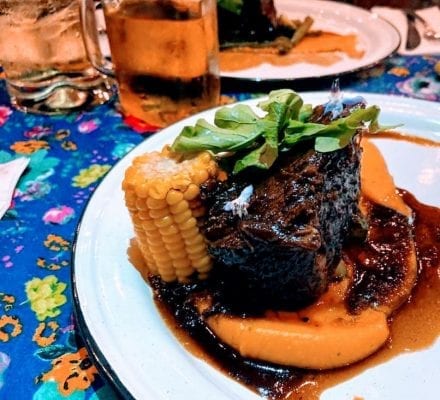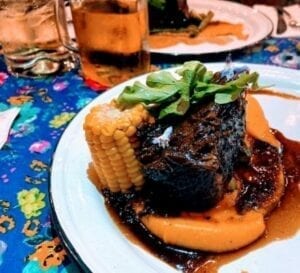 Vallarta's number ONE tour with more than 2,600 five-star TripAdvisor reviews. It was recently awarded the number four food experience in the world by TripAdvisor for 2020! Pick from ten different food tours, almost anything to fit your taste!  Vallarta Food Tour's mission is to help visitors and residents alike enjoy the best that Vallarta has to offer by highlighting off-the-beaten-path, "non-touristy" food and drinks along with a local insight of its treasures. Their love of Puerto Vallarta and Mexican culture has inspired them to create the city's finest culinary tour.
https://vallartafoodtours.com/
Branden & James
Nomad Family Photo Group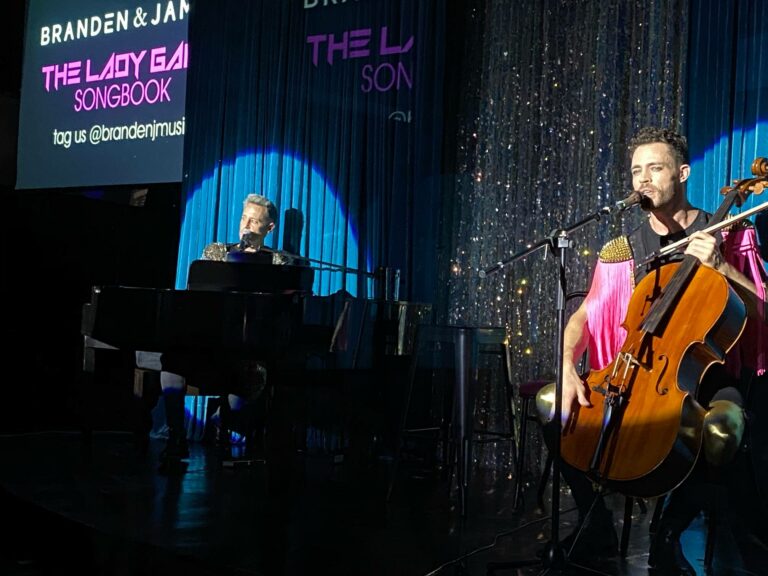 Check out PV favorites, BRANDEN & JAMES new shows, "The Lady Gaga Songbook' and "Broadway At The Beach" & capture some special moments with your loved ones in a lifestyle shoot courtesy of Nomad Family Photo Group.
https://brandenjames.com/
https://www.nomadfamilyphotogroup.com/
Spartacus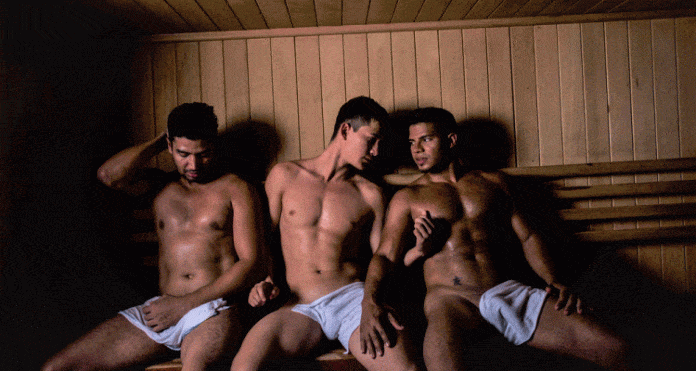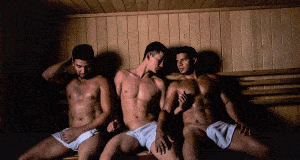 With more than 4,000 square feet, Spartacus is a men's only gay sauna/bath house located in the gay district of Puerto Vallarta, Zona Romantica. Four floors with a large rooftop terrace, pool, dry sauna, steam room, jacuzzi, showers, and so much more.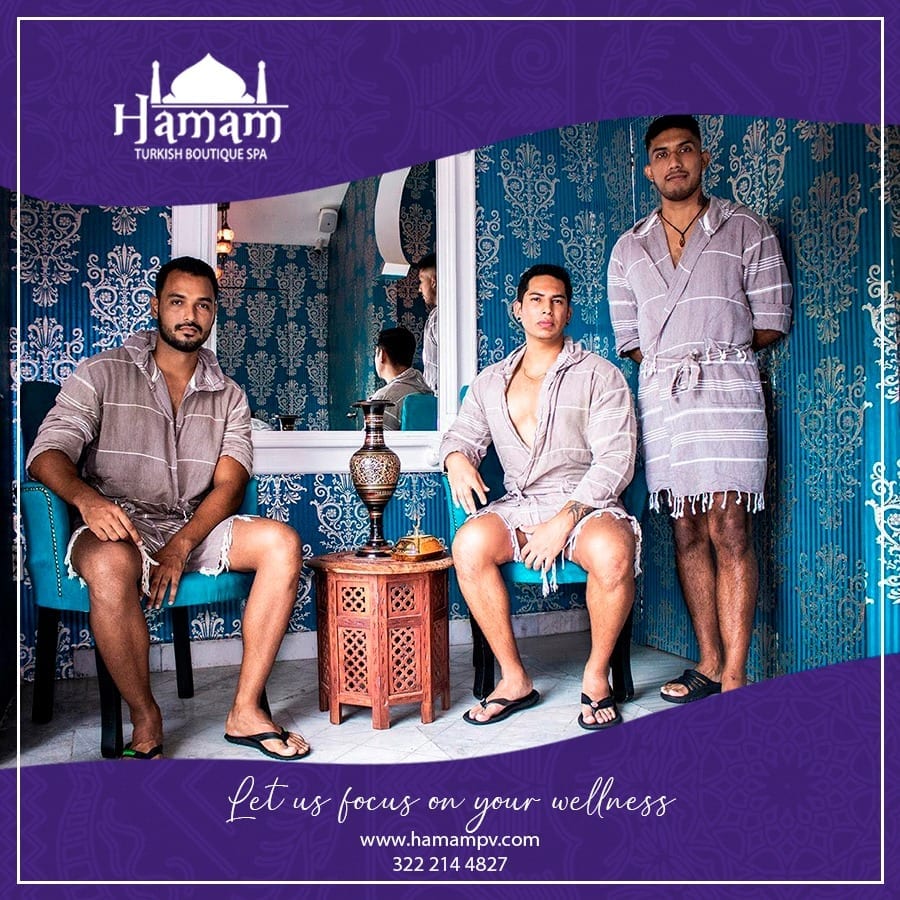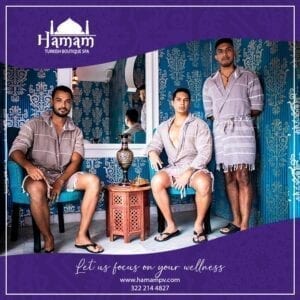 Hamam Turkish Spa
By appointment only Hamam Turkis Spa is a boutique authentic hamam spa that provides an oasis of tranquility and revitalization.  Choose from a comprehensive range of turkis bath Hamam rituals, body scrubs with Vichy shower, and massages. This indulgent time can be share with up to two people at the same time, and arrangements can be made for men only, ladies only, or couples.
http://www.hamampv.com/
All Acces Sports Bar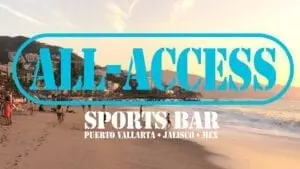 All Access Sports Bar is located at Calle Lazaro Cardenas, half block from the beach and offers a terrace setting with view of #Plazalaza. It is gay owned and has local fun and gay-friendly staff, this is the place to be to watch sports on the screens or to enjoy live music. Watch their Facebook for the events.
https://www.facebook.com/AAsportsbarpv/
La ChaChalaca Bar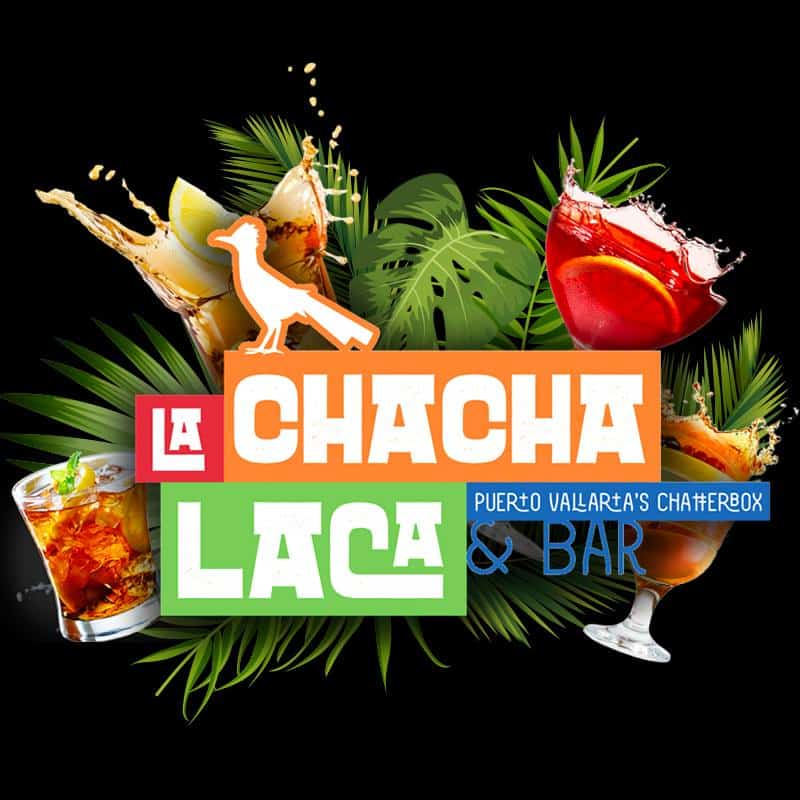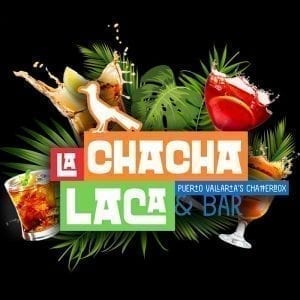 Located just a few minutes from the Los Muertos Pier and a few blocks from the gay beach area, La ChaChalaca Bar has an open-air patio and air conditioned bar.  A terrific place to enjoy excellent food, drinks, videos, spend time with friends, and make new ones! Always a 2 OZ strong pour! Enjoy a full dining menu and delicious drinks in the heart of Puerto Vallarta.
https://www.facebook.com/lachachalacabar/
Vallarta Botanical Gardens
Just a 30-minute or so drive from Puerto Vallarta, in the vast jungle, is the beautiful Puerto Vallarta Botanical Gardens. Make time to visit one of the top attractions in Puerto Vallarta, that is spread out over a 64-acre area (26 hectares) located 15 miles South of Puerto Vallarta, driving along the highway south that goes to Barra de Navidad. Plan a day visit, starting with breakfast or lunch in the on-site restaurant. Vist the Orchid Conservatory (see some of the 300 of the 1,000 plus native Mexican orchid species), the Chapel, the Horcones River (where you can swim) or just enjoy the surrounding nature, the flowers, trees and lush jungle.
 Retail Stores
Gallery Lod Jewelry
LOD Jewelry started with a passion for Colombian Emeralds.  The Colombian born brother team grew up fantasizing about these little green gems eventually studying jewelry and opening their store in Puerto Vallarta 7 years ago.  With modern and unique designs for men and woman, featuring all-natural precious gems such as Mexican Opals, Tahitian Pearls and of course emeralds, you will be surprised and delighted when you visit their beautiful jeweler gallery nestled in the heart of El Centro.
 Old Town Market
This gay owned store has almost everything you may need! Looking for food or supplies to stock up your rental or hotel room? Need a quick run for some adult beverages? Located on Lázaro Cárdenas 315, Zona Romántica, Emiliano Zapata, 48380 Puerto Vallarta. @OldTownMarketPV
https://www.facebook.com/OldTownMarketPV
Xocodiva
Handmade in right here in beautiful Puerto
Vallarta, these custom chocolate treats start with the finest Belgian chocolate and the freshest local ingredients. All chocolate is all natural and free of preservatives. Each truffle is carefully and lovingly hand-painted or decorated and prepared with care and passion creating the finest chocolate truffles that are as beautiful as they are delicious! Xocodiva handmakes all of our other delightful products, from a huge assortment of mouthwatering creative barks to our hand poured bars. Check them out (Monday thru Saturday, 10 -6) at their production kitchen (A. Serdan #368), where you can watch the magic happen.
Angels PV Store
Looking for club, fitness and swim wear for men made in Mexico. Angel's Store PV offers quality products made and designed in Mexico. Proud to support the local economy by buying and selling locally.
https://www.facebook.com/angelsstorepv/
Mercurio Swimwear
Mercurio Swim was conceived and launched in 2018 by Paul Crist and fashion designer Todd Barnes with a mission to create men's swimwear of high quality, excellent fit, and limited production for local guys and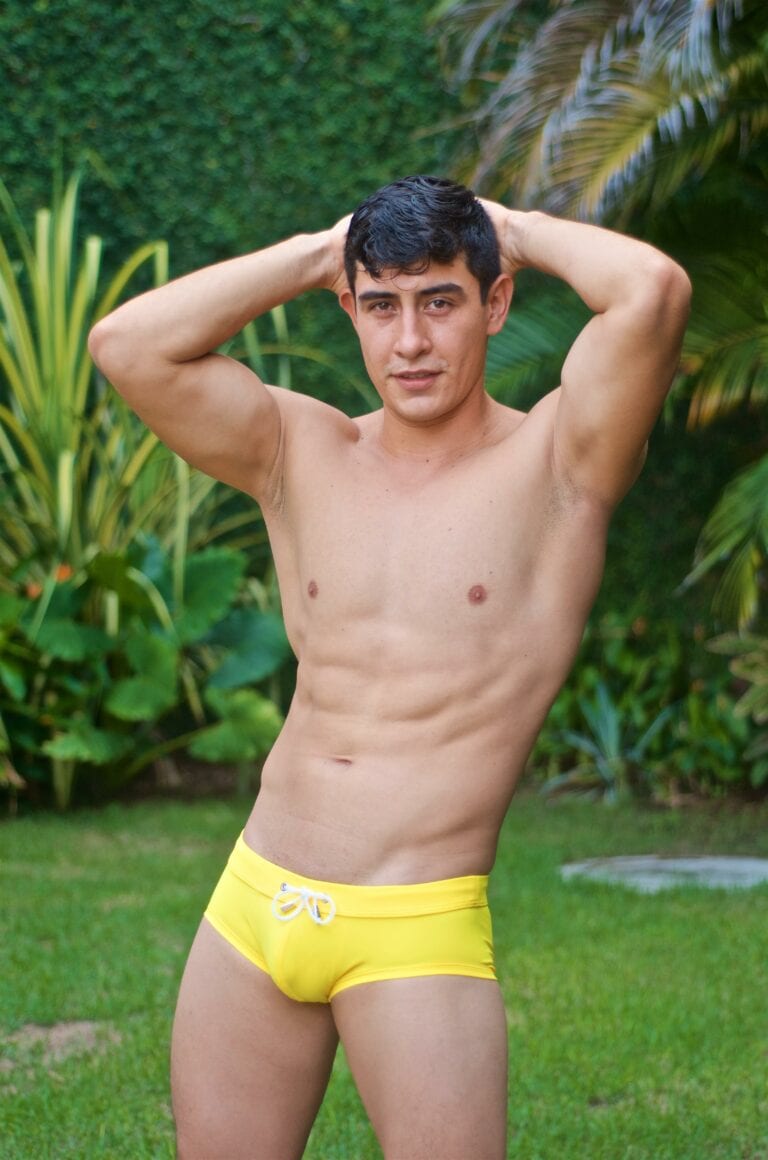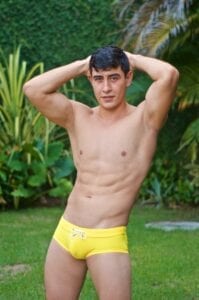 tourists. The swimwear line was designed in order to address several shortcomings they saw in the men's swimwear available in local stores. In many stores, the quality of fabrics and notions (the thread, elastic, drawstring, etc. used in sewing) is poor. Attention to stitching is often lacking in factory produced swimwear—and poor stitching doesn't hold up! The result of using cheaper materials and manufacturing methods is a swimsuit that does not wear well. The fabric and elastics lose their stretch. Stitching pulls loose. Colors fade. Sun, suntan lotions, pool chemicals and saltwater all affect the materials used in swimwear, so it is important to use the best available if the goal is a durable suit that will fit well for a long time. At Mercurio Swim, we're very serious about quality and quality control.
Decoracion Suarez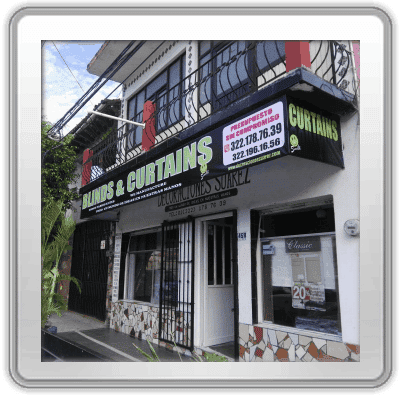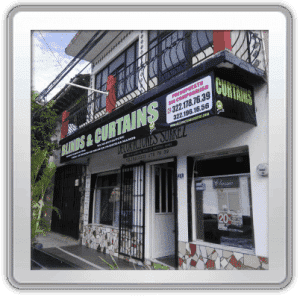 With more than 20 years of experience, Decoracion Suarez can help you with blinds and curtains, custom made to fit your new home or condo. Installation provided.
http://decoracionessuarez.com/
Real Estate
Monica Miller, Real Estate Agent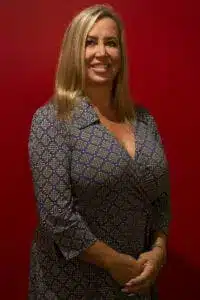 Ryan Donner & Associates
Monica was born in the San Francisco bay area and raised two sons in the Napa Valley. Monica's background is personal and business finance. She has managed multiple investment real estate properties in the Napa Valley as well Vineyard Operations. Monica's knowledge of the area combined with her finance background and her steadfast work ethic make her a trusted resource to a broad spectrum of clients.
https://ryandonner.com/contact/monica-miller/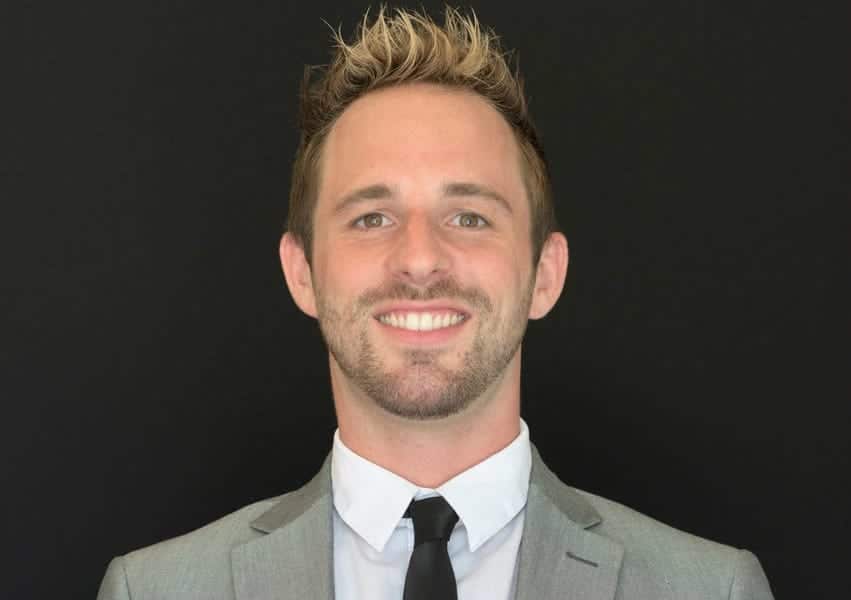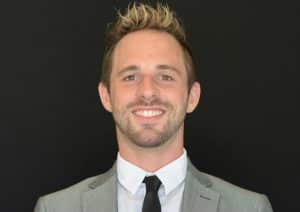 Ryan Donner & Associates
Ryan Donner quickly climbed the ranks of the real estate business in Puerto Vallarta. In 2018 he began forming his team of agents that work under him while he worked as a realtor himself. In 2019, Ryan formed Ryan Donner & Associates (Ryan Donner Y Asociados S de RL de CV). The company quickly began expanding and working with other real estate agents in Mexico that share the desire to work together to create a larger network that benefits real estate buyers and sellers.
Timothy Real Estate Group
Timothy Real Estate Group is a locally-owned and operated real estate brokerage with strategic sales office locations throughout the Bay of Banderas from the Romantic Zone to Sayulita. Because the Banderas Bay area has varying neighborhood personalities, we practice localized real estate. We believe neighborhood knowledge is a top factor in solid sales, and we know our communities well.
https://timothyrealestategroup.com/
Kim Kieler, Real Estate Agent
Ron Morgan Properties

Kim has decades of executive merchandising for Nordstrom', which evolved to ownership of more than ten fine art/luxury furnishing stores in the California area from San Francisco to Beverly Hills. She has been a resident of Puerto Vallarta for more than a decade. She is a member of Multi-List Vallarta and AMPI FlexMLS. Kim says "I'll work hard to provide personal insight to all of the small details, making the transition to your new home and country as effortless and exciting as possible." Kim specializes in luxury real estate sales in Puerto Vallarta.
https://www.facebook.com/kimkielerproperties/
Alfredo Sanchez, Real Estate Agent
Tropicasa Realty

Alfredo has more than 14 years of experience with Tropicasa Realty, and is passionate to help you find your Puerto Vallarta or Riviera Nayarit dream home. Alfredo says "I understand that for most of you, buying or selling a property in Mexico is a completely new experience, but my goal is to simplify this process.I will support you through the entire real estate process so you can make an informed decision. " Tropicasa Realty was founded in 1997 by Wayne Franklin, a former broker from California with over 25 years of real estate experience in the U.S. and Mexico.
https://tropicasa.com/AlfredoSanchez
Ron Morgan Properties
Ron Morgan Properties is a full-service, innovative company specializing in real estate sales and rentals in Puerto Vallarta and Riviera Nayarit. Helping you find your new or second home, your best rental options, or your perfect office space in one of the most beautiful Bays in the world is their number one goal. With offices in the heart of Puerto Vallarta's "Romantic Zone", we are in a prime position to assist both buyers and sellers. Whether you are looking to buy your dream property, starting a business here, or looking to list your home or business for sale or rent, our professional and knowledgeable team will assist you with every detail.
Places to Stay/Rentals
Casa Tamarindo
Casa Tamarindo is an adults only traditional styled villa, located in the Alta Vista neighborhood of Old Town Puerto Vallarta. Located just mere steps from Zona Romantica, dining, nightlife, the Malecon and beaches. Nestled on a hill, there are stairs to climb to reach the accommodations, but you get an incredible unobstructed view of Banderas Bay, breathtaking sunsets and panoramic city sights of Old Town from the rooftop deck and pool.
Rentals PV
Offering apartment rentals in Puerto Vallarta, in the heart of the Romantic Zone, Old Town, just one block from the beach Playa Los Muertos. Offering different apartments for rent at with all located close to the beach. Concierge and free wifi connection in all units. One well-behaved dog is allowed in some units. Our staff speaks Spanish, English, French, German and Dutch. So please contact us if you are looking for a house or apartment for rent. 
http://www.rentalspv.com/
Hotel Mercurio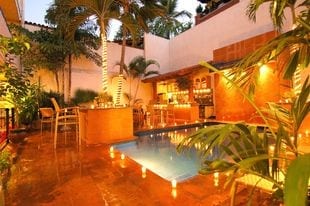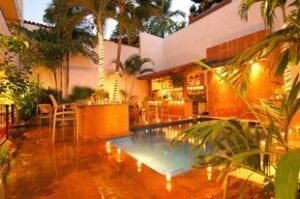 Hotel Mercurio has been 'home' for LGBTQ guests for nearly two decades. Arriving for your stay with them, you'll feel the warm and welcoming embrace of greeting beloved friends. Most of the staff have been part of the Mercurio family for many years, so our returning guests really do become our friends—an experience you may not enjoy at larger hotels or rental properties. Hotel Mercurio offers a popular breakfast every day, included in your room rate. Breakfast is 8 am to 11 am weekdays, and until noon on weekends (with free mimosas and bloody Mary's!).
https://www.hotel-mercurio.com/
Samson Waters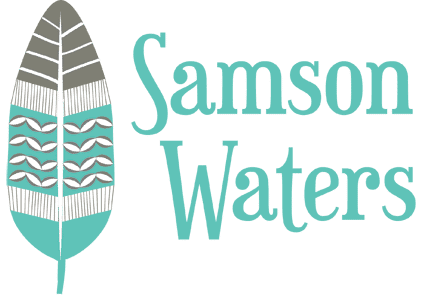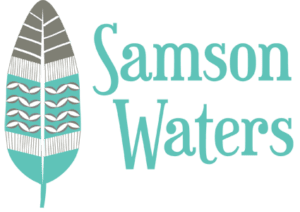 Samson Waters offers vacation rentals, concierge services, and property management. With a staff that prides themselves on an ability to understand its guests needs and provide an experience that will surpass all expectations. Samson Waters has offices in Playa del Carmen, Tulum, Merida and Puerto Vallarta, and caters to international individuals who wish to maximize their rental income or those looking for an exceptional vacation experience.
Specialized Services
Rainbow Notary & Nuptials
Selecia Young-Jones is a wedding officiant and mobile notary, offering LGBT weddings and notary of United States documents. Selecia offers worldwide access for United States documents via a Zoom type meeting. She can help notarize acknowledgments, Jurats, Federal and State forms, Insurance and Banking documents.
www.rainbownotaryandnuptials.com
Mexico Event Design
Looking to get married in Mexico and not sure where to even start. Check out Mexico Event Design. This company specializes in wedding planning services for LGBTQ couples in Puerto Vallarta, Riviera Nayarit, Punta Mita, Mexican Caribbean, Cancun, and Riviera. With three event planners on staff, this team can handle it all! Need another special event planned? Yes, they can do that too, including birthday parties, fashion shows, corporate retreats, and product launches.  Let Robert Schley, Jorge Celis and Yanina Haddad help you plan and design your next special moment.
http://www.mexicoeventdesign.com/
Healthcare
Vallarta Medical Center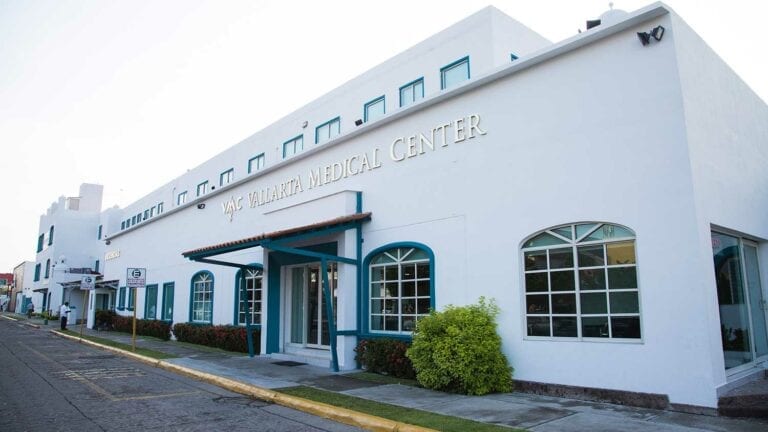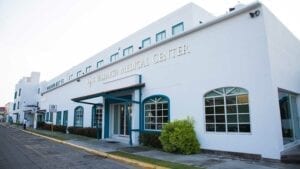 With modern facilities and cutting-edge medical equipment, Vallarta Medical Center's healthcare staff is ready to provide medical, surgical and hospital care. Focused on making you feel the best during your stay, the medical center has a group of nationally and internationally recognized specialists. With bilingual medical professionals, the team are specialist in stabilizing and treating patients in any emergency.
https://vallartamedicalcenter.mx/en/home/
Pause Anti-Aging & Wellness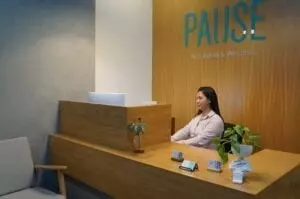 This is Puerto Vallarta's first-ever clinic the specializes in Bio-Identical hormone replacement. Working with the transgender community, this clinic provides personalized treatment and care, to provide a more stable hormonal management.  Staff also specializes in Andropause for men and Menopause treatment for women.
https://www.facebook.com/pausemexico/
WeExpat Insurance Services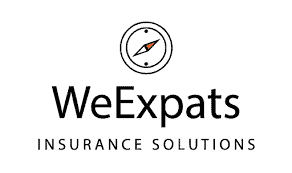 Got insurance? Dont become a GoFundMe campaign and make sure you have insurance. WeExpats is an international insurance broker that provides low cost healthcare products to people worldwide. Get a free quote at weexpats.com/PV or email Brett@WeExpats.com 
Dr. Aurelio Jimenez – Doctor at Home PV
Dr. Jimenez makes house calls! Yes, if you're feeling ill and need medical assistance, Dr. Jimenze and his associates offer a home consultation service so that you can be attended to quickly and professionally from the comfort of your home, hotel or apartment so that you have a speedy recovery. Dr. Jimenez, creator of Doctor At home, is a general practitioner who graduated from the University of Guadalajara in 2016 (professional ID 11526687), since then he has worked as a general practitioner and has extensive experience with the diseases that afflict the Puerto Vallarta tourist.
https://www.doctorathomepuertovallarta.com/
Check out the 2021 LGBTQ Travel Guide
First Time to Puerto Vallarta? Read our first timer's guide here