This post is also available in: Español
Find New Friends and Maybe More
Speed Dating is coming back to Puerto Vallarta! Out & About PV Magazine has teamed up with The Secret Wine and Cocktail Bar, to offer Speed Dating starting April 11. Future events will be held on May 23 and June 13.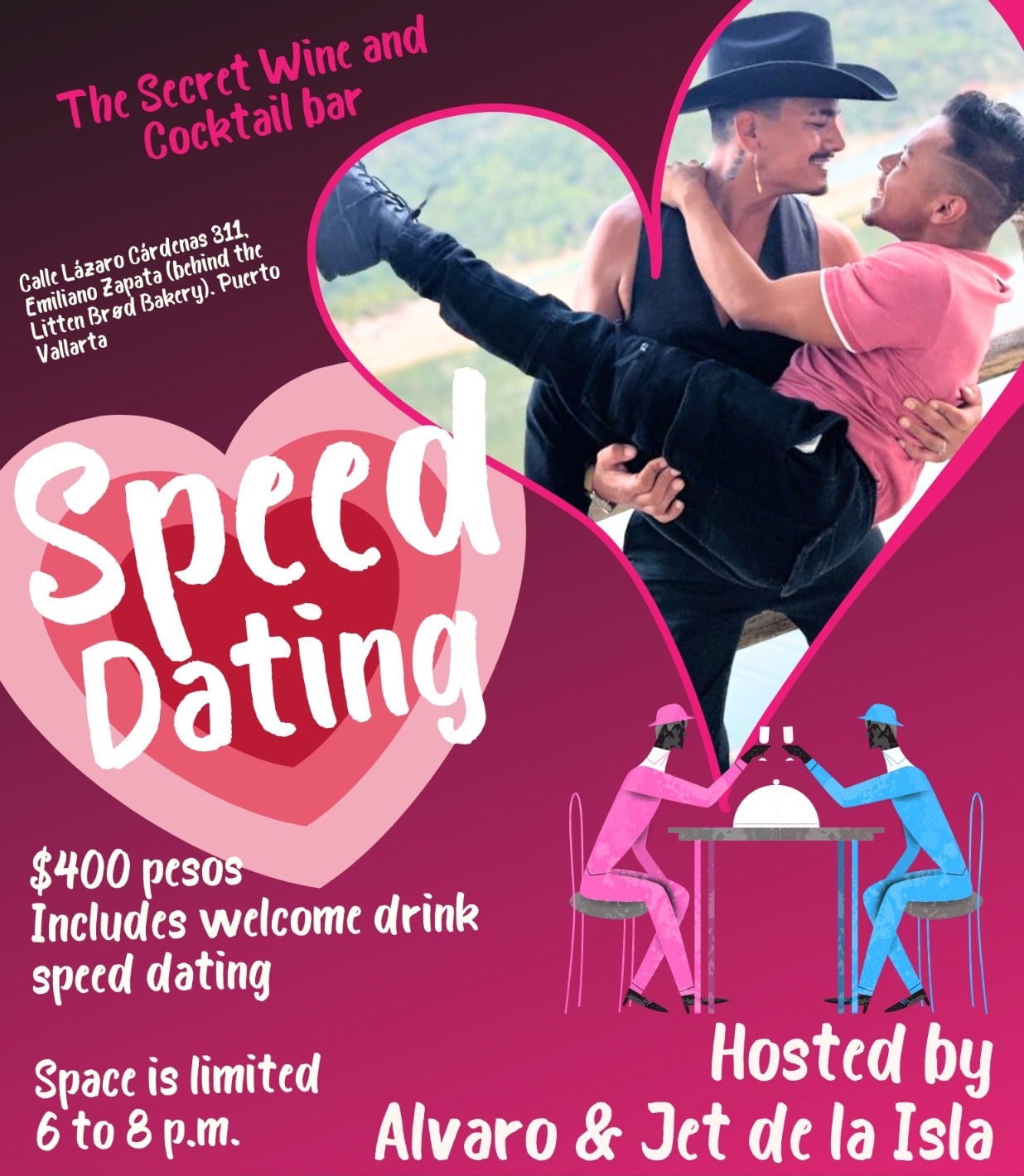 The Secret Wine and Cocktail Bar is located behind Littenbrod bakery, Lázaro Cárdenas 311, Zona Romántica, Emiliano Zapata, 48380.
Jet De La Isla, owner of Jet's Tours and a few other local businesses, and his partner, Alvaro, will be hosting the first Speed Dating event, which will be held April 11, 2023 from 6 to 8 p.m. Cost is $400 pesos, which includes a welcome drink and participation in the speed dating event. You can purchase tickets online here.
Luiz Valadez will host a special Pride Week speed dating event on May 23, 2023 from 6 to 8 p.m. Valadez is a language professor and local entertainer.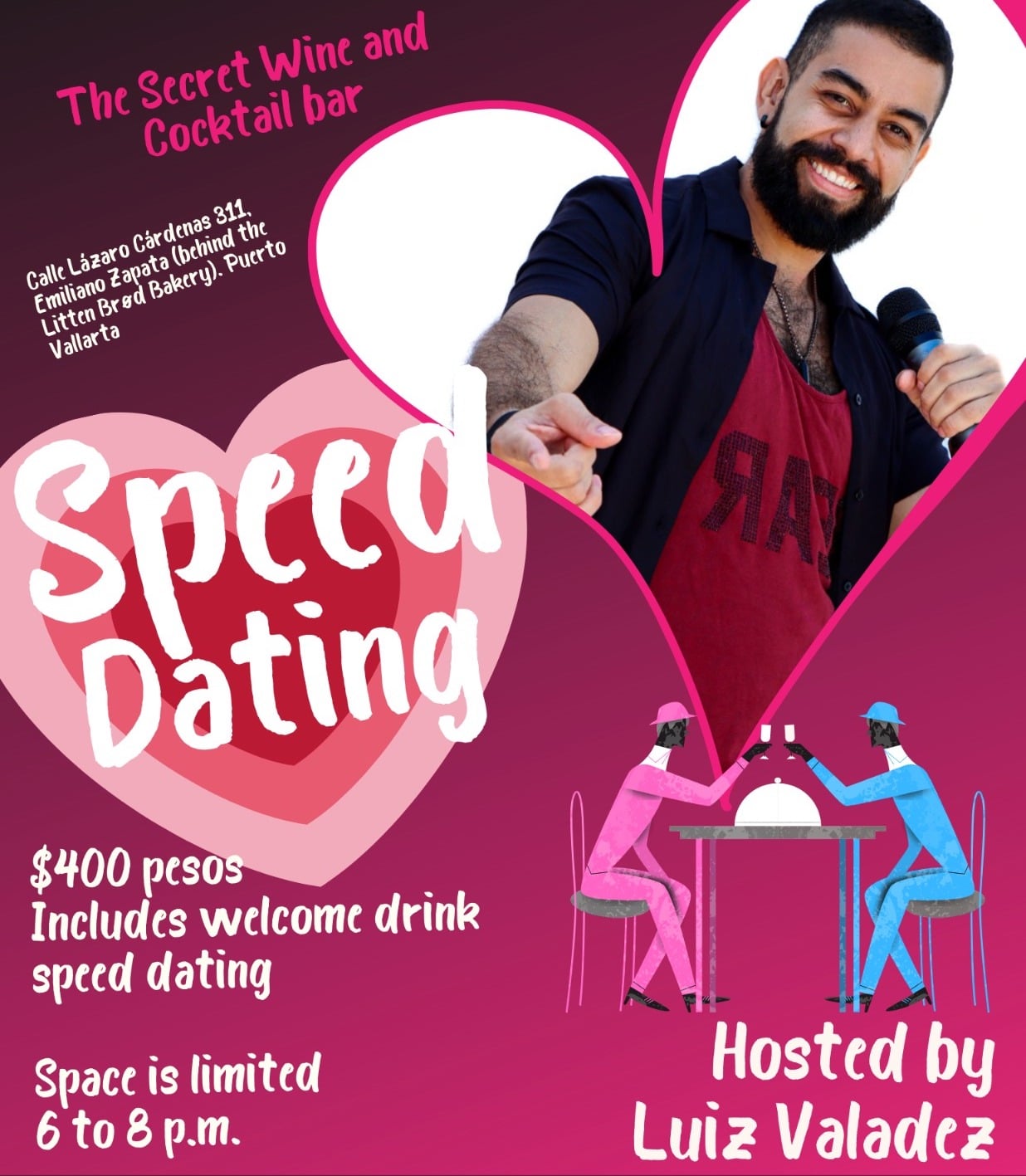 Drag Queen Faith Inferno will host the speed dating event to be held June 13, from 6 to 8 p.m.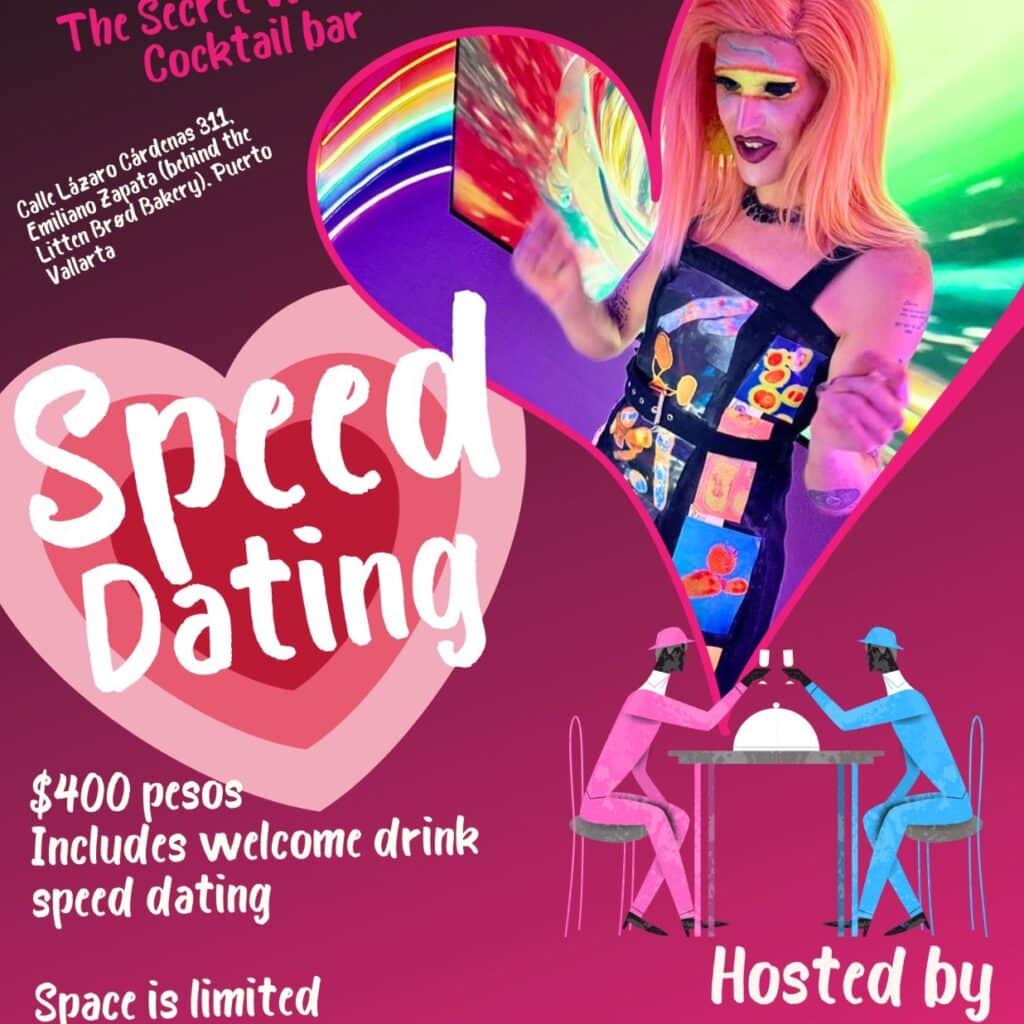 Space is limited and organizers suggested getting your tickets in advance.
Purchase tickets to any of the speed dating events here.
Related Stories: