This post is also available in: Español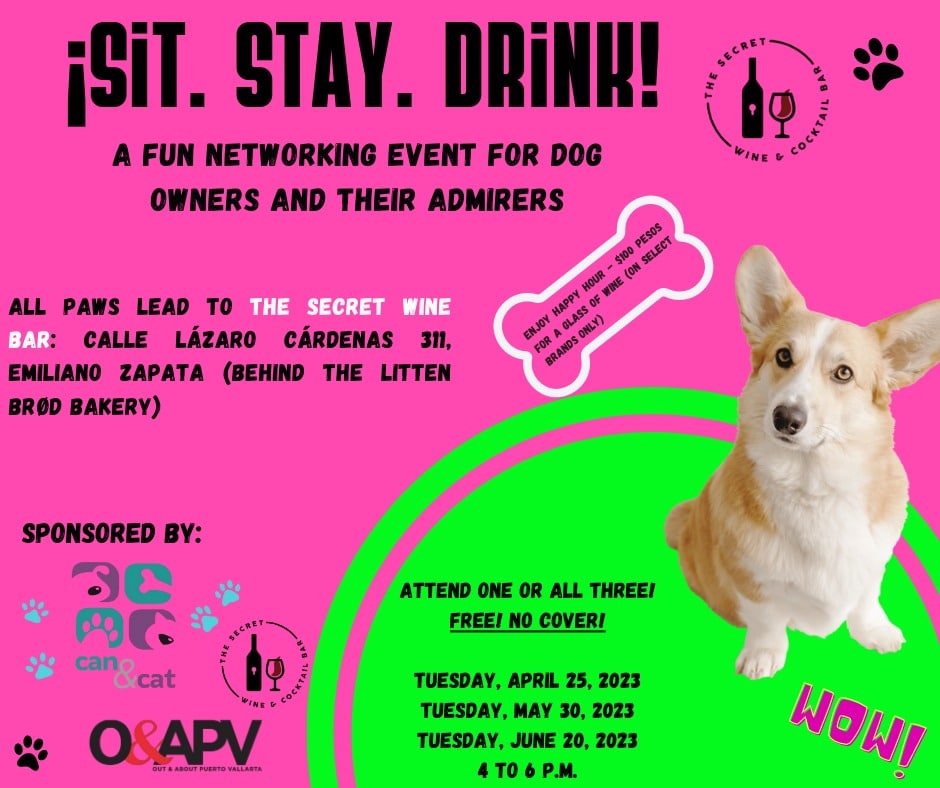 Sponsored by Can & Cat Veterinary Clinic, Spa & Hotel
An opportunity for dog owners to connect and network is coming to the Secret Wine Bar on a monthly basis.
Sit. Stay. Drink., sponsored by Can & Cat Veterinary Clinic, Spa & Hotel (two locations), will be held at the  Secret Wine Bar, ​Calle Lázaro Cárdenas 311, Emiliano Zapata (behind the Litten Brød Bakery) on the following dates:
​Tuesday, April 25, 2023
​Tuesday, May 30, 2023
​Tuesday, June 20, 2023
​4 to 6 p.m.
The event is free, and guests will be able to enjoy Happy Hour – $100 pesos for a glass of wine (on select brands only) – during the time.
Pet treats and more will be available, and dog owners with well behaved and socialized dogs are encouraged to attend and network with others. Name tags will be provided for the owner (and their pet).
"We're excited to partner with Can & Cat Veterinary Clinic and Out & About PV Magazine to welcome all of the wonderful dog owners and their favorite friends to come to the Secret Wine Bar," said Christoph Marthaler, one of the owners of the bar.
​