Esta publicación también está disponible en:

Español
Spartacus Sauna will reopen on Friday, April 8, 2022, at 6 p.m., after closing November 2021 when an electrical fire broke out.
With more than 4,000 square feet covering four floors, the sauna is a popular spot for locals and visitors. It offers an outdoor pool with a deck for nude sunbathing, dry sauna, steam room, jacuzzi, 300 lockers and 30 private rooms.
The fire was discovered by maintenance workers, who contained it until firefighters arrived. But the facility suffered heavy damage from the smoke and heat, affecting not only to the property, but also a large part of the wiring, walls and furniture.
For the past four months Spartacus Sauna has undergone an upgrade with its electrical systems, and some areas have been remodeled.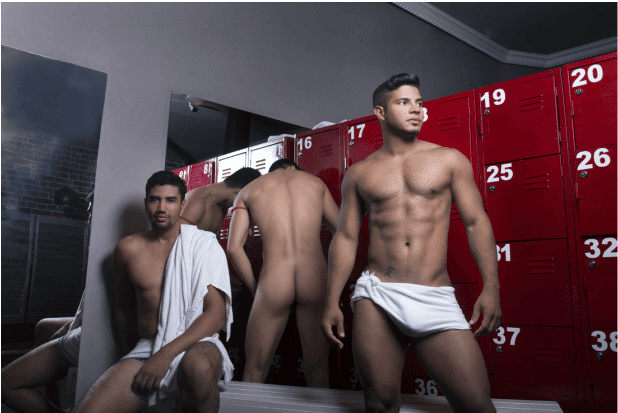 "So come join us this Friday to see our NEW AND IMPROVED SPARTACUS at 6 p.m.," officials said in a post on their social media. "Thank you all for your continued patronage, messages and emails of support. You can find full details of Spartacus and Papi Chulo on our new website http://www.GaySaunasPV.com."
While it was closed, its little brother, Papi Chulo, opened in December, several blocks away, closer to the beach area. The new sauna had been under construction for some time, and it's ability to open when the other had to close, was a lucky coincidence. While smaller, it offered an option for those to visit while the other facility was closed. It's located at Pilitas 156, Romantic Zone, Emiliano Zapata, Puerto Vallarta
First time going to a sauna? We encourage you to read our helpful guide for first timers going to a bathhouse. You can read it here. You can find list of cruising places in PV here, in this story.
---
Spartacus Operational hours
Monday –Thursday 2pm – 3am
Friday – Sunday 2pm – 8am

Price
Lockers
Monday -Thursday 300 pesos / 17 USA
Friday- Sunday 400 pesos /23 USD
Rooms * up to 4 hrs limit then 100 pesos/ hr
Monday -Thursday 400 pesos / 23 USD Friday- Sunday 500 pesos /28 USD
Location ZonaRomantica next to gay bars
​ Calle Lazaro Cardenas 240, Puerto Vallarta
www.SaunaSpartacus.com
Tel.322-178-4299
---
Papi Chulo operational hours
Monday –Thursday 4pm -12am
Friday – Sunday 4pm – 2am
​
​​Price
Lockers
Monday -Thursday 200pesos / 11USD
Friday- Sunday 250 pesos /14USD
Rooms * up to 4 hrs limit then 100 pesos/ hr
Monday -Thursday 350 pesos / 20 USD
Friday- Sunday 400 pesos /23USD
Location Zona Romantica
Calle Pilitas 156, Puerto Vallarta
www.PapiChuloPV.com
Tel. 322.293.8414