This post is also available in: Español
New bar set to open Oct. 29
On the corner of Insurgentes and Basilio Badilla, beneath Act2PV, a new gay bar is opening, aptly named "The Corner."
The owners, Andrei de la Puente (Mexico City) and Chuck Suda (Chicago), told me about their dream for a modern, martini and signature cocktail lounge in Zona Romantica. Both have already started and run successful businesses, Chuck with Suda Enterprises, Inc. and Andrei with Los Muertos Hostal.
I toured the space and loved the sleek architecture and the colorful neon lights. I particularly enjoyed the window looking into the bar from above the urinals in the bathroom. The seating ranges from bar stools to comfy couches, perfect for relaxing with friends or enjoying a drink solo.
The bar will serve mainly martinis and signature cocktails, but will also serve standard drinks like Corona and Pacifico. They will play disco, pop, and electronic lounge music. While their focus clientele will be the LGBTQ+ community, they assured me everyone would be welcome.
Plans to connect with neighbors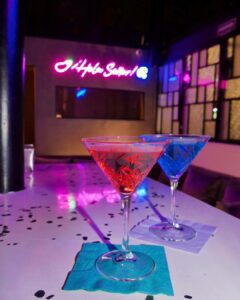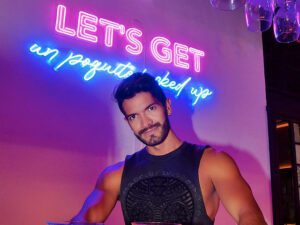 Some people may question the need for another gay bar in town, but as Vallarta grows, it stands to reason that the market for bars will grow as well. I asked Andrei how they planned to work with other businesses in the community, "Our idea is to connect and network with our neighbors. Showing respect to our business differences and understanding that the sun shines for all."
I also spoke with Danny Mininni, owner of Act2PV, about how he plans to welcome the new business, "When we built ACT2PV, people said we were crazy to make such a huge investment so far from the tourism area, so I'm so excited to see that we have helped in some way to encourage other businesses to invest on our block. It's very exciting!"
"The Corner" Bar and Lounge will open on October 29th, 2021. They will be open everyday from 4 pm to 12 midnight, with happy hour from 4 to 7 pm. Stop by and try one of their signature cocktails or simply come check out the newest chic lounge in town.
Louis Whitaker is a local entertainer and a freelance writer for Out & About PV.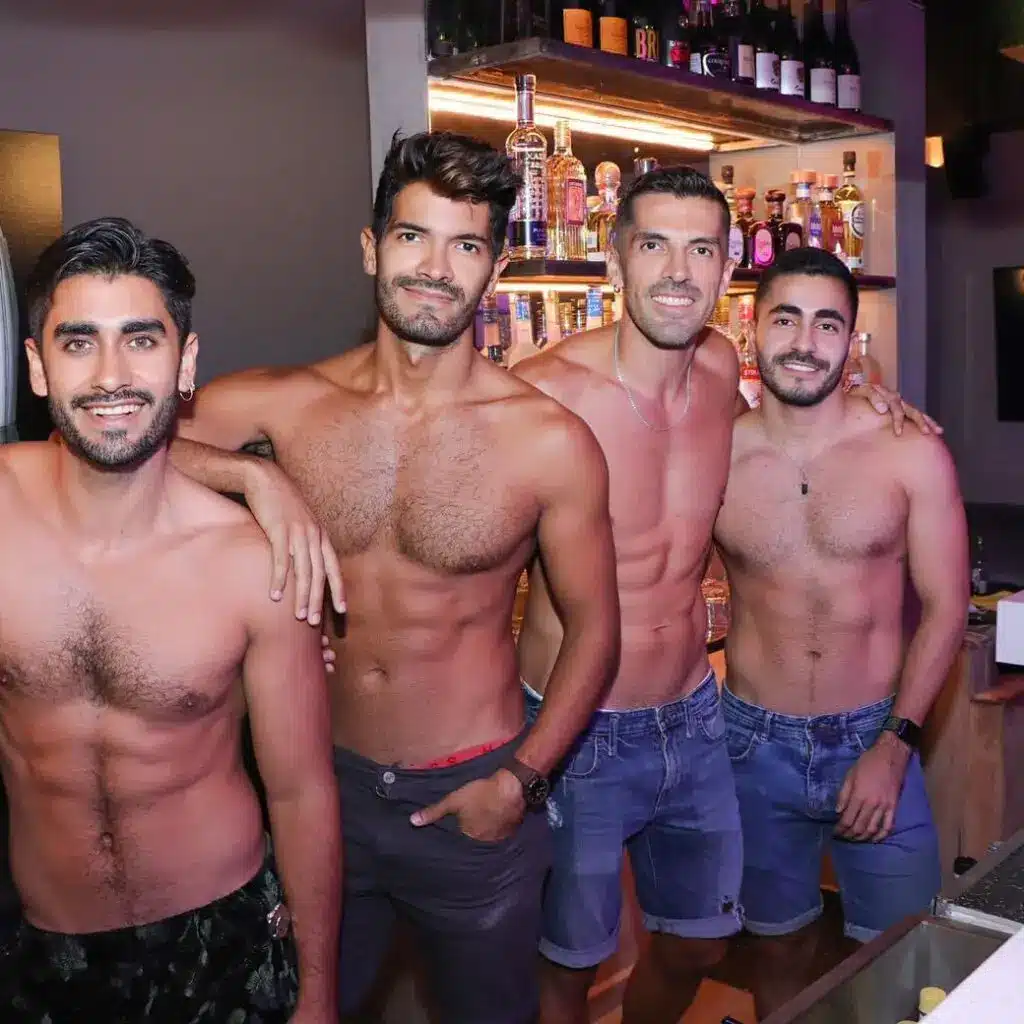 Check out their website for more information:
www.thecornerbarpv.com
on Facebook: https://www.facebook.com/TheCornerBarPV
Related: