This post is also available in:

Español
Selecting the neighborhood you want to live in depends on your needs
If you're looking to purchase a home or condo in Puerto Vallarta, you may be asking, what is the best part of town to live in?
We can't really answer that question – truly everyone has their own preference, which may not match yours. You can search social media for the best places and end up with your head spinning on the variety of opinions.
But, it can help to learn a little about the main areas of Puerto Vallarta and what makes them each unique. That may help narrow down your search. We also suggest, as do many real estate experts, that you rent in an area before you buy. It may help you learn some small but important details about the neighborhood that you'd never know by just visiting a few times.
Puerto Vallarta is probably one of the most gay-friendly cities in Mexico – if not North America. It's home to just over 290,000 residents, and there are some neighborhoods (colonials) that have more gay residents than others.
We didn't have space to mention all of the great areas of Puerto Vallarta, and have just focused on a few of the most popular areas. In addition to the colonias listed below, you may want to check out Nuevo Vallarta, Sayulita and Yelapa as additional options to explore.
According to the local MLS report, in 2019, 23% of all sales took place on the south side of downtown Vallarta, primarily involving the sales of new condominiums built behind the beach in the downtown core. Next was the Hotel Zone with a 21% market share. In 2020 the south side increased its market share to 27%, followed by Nuevo Vallarta/Flamingos with 17%.
In the first half of 2021, the south side again led with 18% market share, but tied with the South Shore of the bay in the first quarter, (which encompasses everything south of the downtown south side, primarily areas such as Amapas, Conchas Chinas, Garza Blanca and Sierra del Mar), while in the second quarter Nuevo Vallarta came in second with 12% of market share. The area around Pitillal, including Versalles and Fluvial, also had a strong market share with close to 12%. Versalles has a number of new lower-end priced projects on the market and Fluvial has been selling quite a few residential lots lately. The average sales price in Versalles and Fluvial is half what it is in most other popular regions such as in the downtown area, the Hotel Zone, and Marina Vallarta.
"Maybe the bigger question is what do the different neighborhoods offer," said Monica Miller, a real estate agent with Ryan Donner & Associates. "In Vallarta we are fortunate to have a neighborhood that is a fit for everyone."
Jay Burchell, a senior sales agent with Timothy Real Estate Group, echoed her comments, adding "there are many places in and around Vallarta for foreign buyers to call home. It all comes down to what a buyer is looking for in a neighborhood and how much they are able to spend. If the buyer is looking for absolute peace and quiet then our suggestion would be the south shore, it offers great properties in all price ranges and the beaches are beautiful, the south shore highway 200 is a lovely drive," he explained.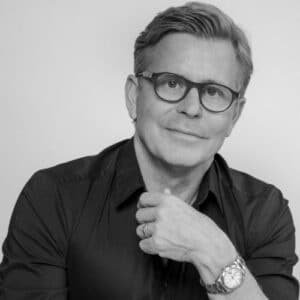 "If you are super social and want to be where the action is then downtown is the place for you, keep in mind that like anywhere else in the world the closer you are to the action the more you are going to have to spend. Downtown Puerto Vallarta can keep you busy day and night, with a great selection of restaurants in town and on the beach, shops and galleries to browse through during the day and evening entertainment that will amaze you."
Alfonso Davis, a realtor with The Agency Vallarta, said he recommended Bucerias as a potential area to buy.
"I love the tranquil vibe that the town offers," he said. "It has a perfect combination of big houses, restaurants, condo buildings, coffee shops, yoga and pilates studios, etc."
Emiliano Zapata (Zona Romantica)
Emiliano Zapata, (Zona Romantica is technically not a colonia but it comprises a few different colonias, including Amapas, Emiliano Zapata and Alta Vista) is probably the most popular colonia with the LGBTQ community. It's walkable and home to many of the gay bars and dance clubs, gay beach clubs, the gay beach, and numerous restaurants. You'll also find plenty of places to shop, get necessities, and boutique hotels. The area is an interesting mix of modern Mexico and old town charm. It's about a 20 minute or so drive from the Airport, and other places like Costco. Home and condo prices are high in this area due to the popularity and proximity to the beach. Be prepared to pay top dollar.
"The hottest neighborhood for both sales and rentals is Emiliano Zapata (Zona Romantica) because of the ease of access to the bars, restaurants, shops, and beach," explained Ryan Donner, owner of the local real estate firm Ryan Donner and Associates. "As Emiliano Zapata has become increasingly more expensive though, buyers are looking for more affordable options that are just outside of the area which means neighborhoods like 5 de Diciembre, Conchas Chinas and El Caloso are becoming more popular."
Donner says the average price of a condo in this area has shot up to $376,000 USD based on the statistics from the MLS.
"Zona Romantica has great restaurants and nightlife with wonderful streets lined in cobblestone," Miller said.
Versalles
Versalles has become known as the new "foodie" area, and has become popular to live in as several new condominium complexes have been built. It has an excellent location, about a five minute drive to the beach, it's only about ten minutes from the city center and ten minutes from the Marina. You'll find shopping galore including Banamex, Coppel, Biblioteca Los Mangos, Costco, Petco, Plaza Caracol, La Comer and many other things. You'll find homes and condos priced cheaper here than in some of the other areas we've written about.
"Right now Versalles is a neighborhood where there is a lot of construction going on, and it has a new gastronomic flare that is very exciting," Donner explained.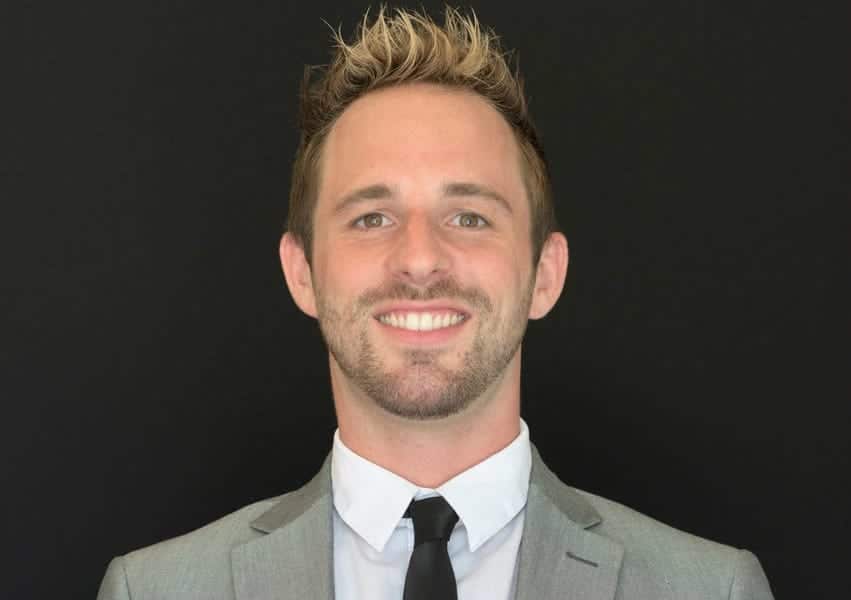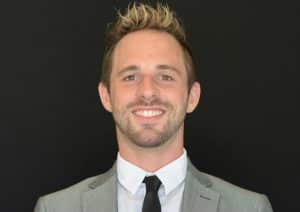 "Versalles is up and coming with new restaurants popping up all the time," Miller added.
Burchell said that for the buyer who likes what downtown has to offer in the way of presale developments, but cannot swing the downtown prices, a great option for this buyer is Versalles.
"This neighborhood is the new hotspot in Vallarta with lots of great cafes, restaurants, shops and boutiques. Many new developments have been popping up in this area in the last couple years offering the buyers the same quality, finishing and amenities as the downtown developments yet for far less money."
5 de Diciembre
If you are looking for old town charm, with close proximity to the beach, 5 de Deciembre may be a good neighborhood. The area is walkable, with street vendors and food stands, fantastic bars and restaurants scattered throughout this area. This place can be quieter than downtown, and much of it is walkable to many of the gay bars and dance clubs in Zona Romantica. You'll find housing a bit less expensive than some of the areas in Zona Romantica. But this area is changing fast and more new condo developments are in the works, so expect to see prices to increase at some point. Donner says the average price of a condo in 5 de Diciembre for example is $228,000 USD, so you can see how much cheaper it is to live in this area versus Emiliano Zapata colonia.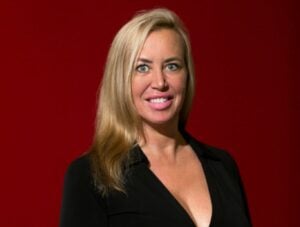 "Cinco de Decembre is the most classic Mexicana area that is close to the beach, and in my opinion, has the best taco stands in all of Mexico," Miller said.
"It's close to Puerto Vallarta's Downtown, and has that Mexican charm," Davis said. "You may get some views depending on the location of the properties. You'll get to the Romantic Zone in less than 10 minutes, it's literally close to everything."
Marina Vallarta
If you enjoy boating and golfing, then Marina Vallarta might be the area of town for you. Some of the area around the Marina is walkable. The new cruise ship port is located here, right across from the Galerias Vallarta shopping mall.
"The Marina area is more modern, has golf courses nearby and is a great area to bike around." Miller said.
"​​The Marina is also a great option for buyers," said Edgardo Guel, a real estate agent with Timothy Real Estate Group. "You can find all options – from brand new condos to those that are older, in all price ranges. The Marina offers access to all Marine activities and is surrounded by great shopping, restaurants and a world class golf course."
El Centro
Puerto Vallarta's downtown area is known as El Centro and is one of the most popular areas for both tourists and locals. Some call it "gringo gulch" due to the many expats and tourists found there. Rich in culture and history, the area offers many restaurants, shopping options and a variety of entertainment. El Centro's main square is popular for small festivals and shows, and the area is very walkable.
"If you are super social and want to be where the action is then downtown is the place for you, keep in mind that like anywhere else in the world the closer you are to the action the more you are going to have to spend," explained Guel. "Downtown Puerto Vallarta can keep you busy day and night, with a great selection of restaurants in town and on the beach, shops and galleries to browse through during the day and evening entertainment that will amaze you.
Conchas Chinas
Conchas Chinas is located immediately to the south of Puerto Vallarta. It is mainly a residential area, and the homes or condos can be quite expensive. It's quiet and secluded – depending on where you land, you may be able to walk to some things, but for the most part it's not walkable and there are some steep hills. But the views of the ocean and mountains are fantastic!
Boca de Tomatlán
This colonia is located 11 miles to the south of Puerto Vallarta. Boca de Tomatlán is a fishing village that is reachable by car, taxi, bus or boat. The beach at Boca is phenomenal, and it's the site of several water taxi services that will ferry you to more isolated beaches to the south. Destinations like Majahuitas, Quimixto and Las Animas are extremely popular.
Davis said if a client was looking for something more tranquil, he recommended checking out Mismaloya.
"It's a fantastic area," he said.