This post is also available in: Español
Puerto Vallarta is perceived by its citizens as one of the safest places in Mexico says a new survey recently released by the National Survey of Urban Public Security (ENSU) (carried out by the National Institute of Statistics, Geography and Informatics INEGI).
In comparison the March 2022 research project said 66.2% of the Mexican population aged 18 and over considered it unsafe to live in their city.
This survey showed that Puerto Vallarta is positioned in the top ten of the safest places in Mexico, and is the tourist destination with the highest perception of security in the country.
The cities with the highest percentage who considered that living in their city is unsafe were: Fresnillo, Ciudad Obregón, Zacatecas, Cuautitlán Izcalli, Irapuato and Guadalajara.
Cities ranking higher than Puerto Vallarta with the perception of greater safety included San Pedro Garza García, Tampico, Piedras Negras, Mérida and Saltillo.
This survey is carried out on a quarterly basis to the population over 18 years of age who reside in the 75 cities considered to be of interest in the Mexican national territory.
Puerto Vallarta remains the tourist center that enjoys the highest perception of security and safety, positioning itself ahead of Los Cabos, Mazatlan, Acapulco and Cancun.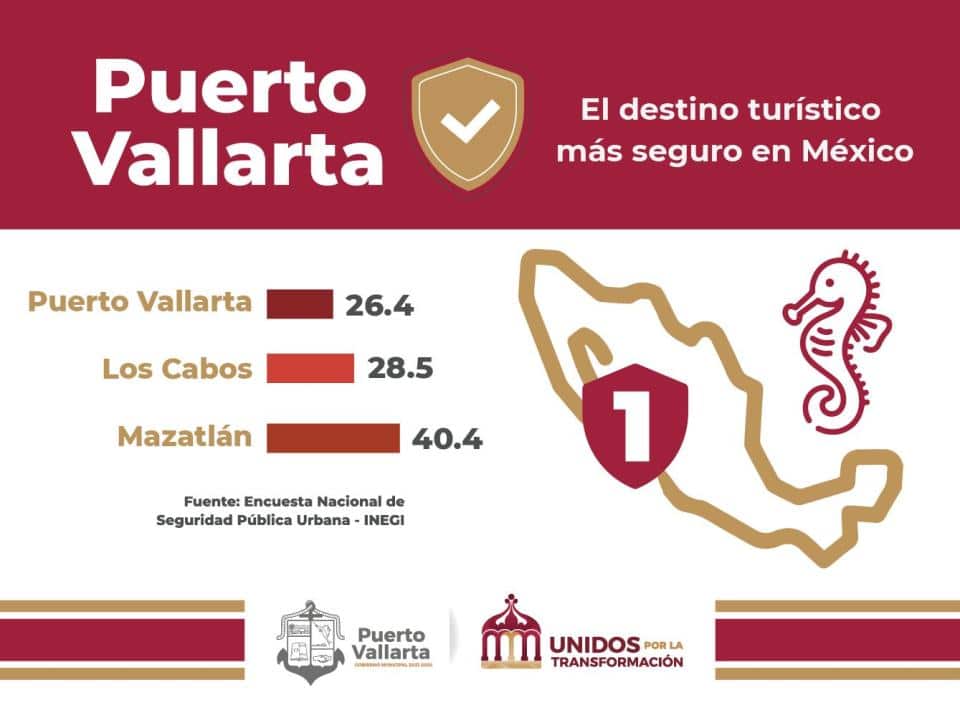 Puerto Vallarta is perceived as the safest municipality at the state level, with a wide margin over Zapopan, which ranks second in perception in Jalisco territory.
In addition, Puerto Vallarta was placed in the eighth place among the 75 cities that participate in this exercise.
Just a few weeks ago, the Secretary of the Navy, the Government of the State of Jalisco and the municipality of Puerto Vallarta signed a coordination and collaboration agreement, which will allow the establishment of joint actions in matters of public safety, for which SEMAR will maintain effective presence by carrying out operations to increase the confidence of visitors and citizens in this destination.
Vallarta has different types of security, such as the Pink Patrols, which deal with cases of violence against women. It also has a liaison office with the expat community which is one of the largest in the country. There, foreigners who live permanently in PV have services such as consultations, procedures and attention to complaints. There are also the Green units that focus on environmental issues and animal protection and of course the attention to our LGBTQ+ community in Zona Romantica whose job is to provide information, inclusion, hospitality, security and respect. This office adds to the services offered by NGOs such as SETAC A.C.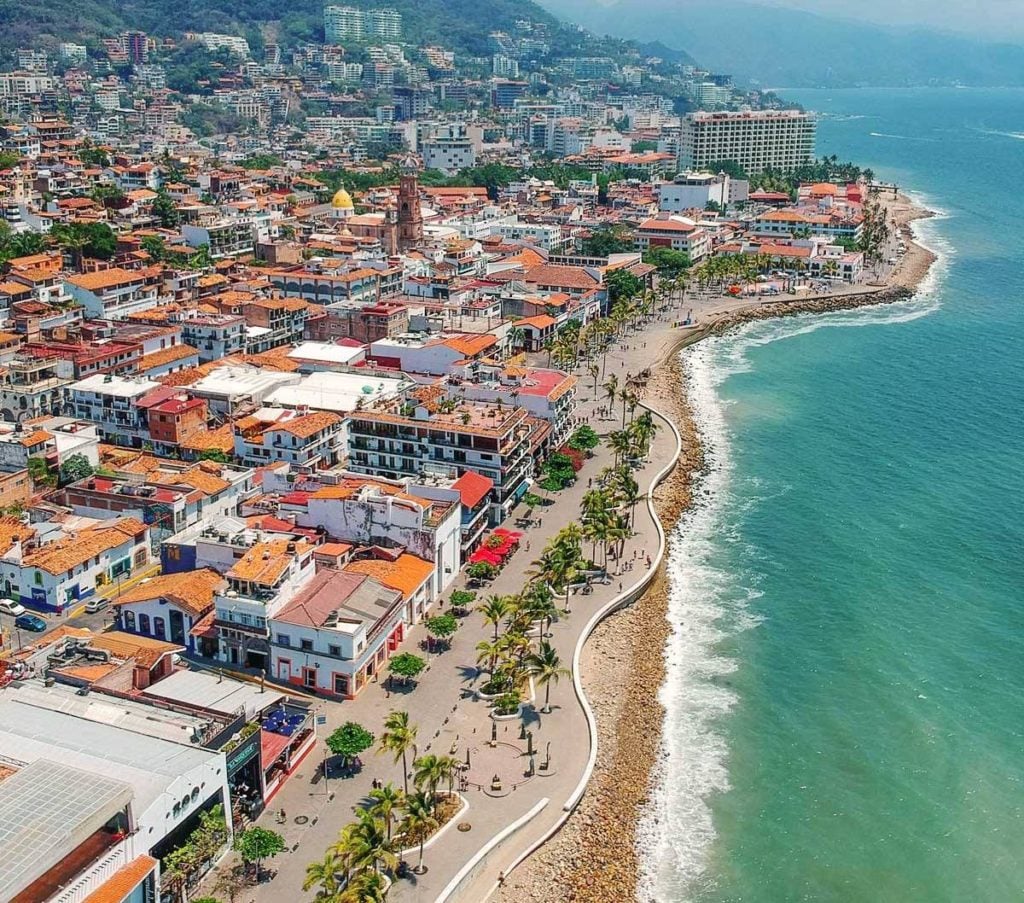 Puerto Vallarta constantly works to remain a safe city, where residents and visitors can live together in a positive and hospitable environment, and thus enjoy the great benefits offered by this important tourist destination in the Mexican Pacific.