Esta publicación también está disponible en:

Español
If you're looking for delicious inexpensive sandwiches made with fresh baked bread, then check out Don Baguette PV.
Located at the corner of Aguacate and Basillo Badillo, this unique sandwich shop was opened six months ago by Carlos Ramirez of Tampico, Tamaulipas.
Carlos' vision for the shop is to offer something unique to Puerto Vallarta and so he created deliciously filled, inexpensive ($50 pesos) sandwiches (think hot pocket) that are perfect for walking down the street, sitting in a park or taking to the beach. They are also a great snack before heading to the bars for the evening or the pick-up you need the morning after a night at the bars.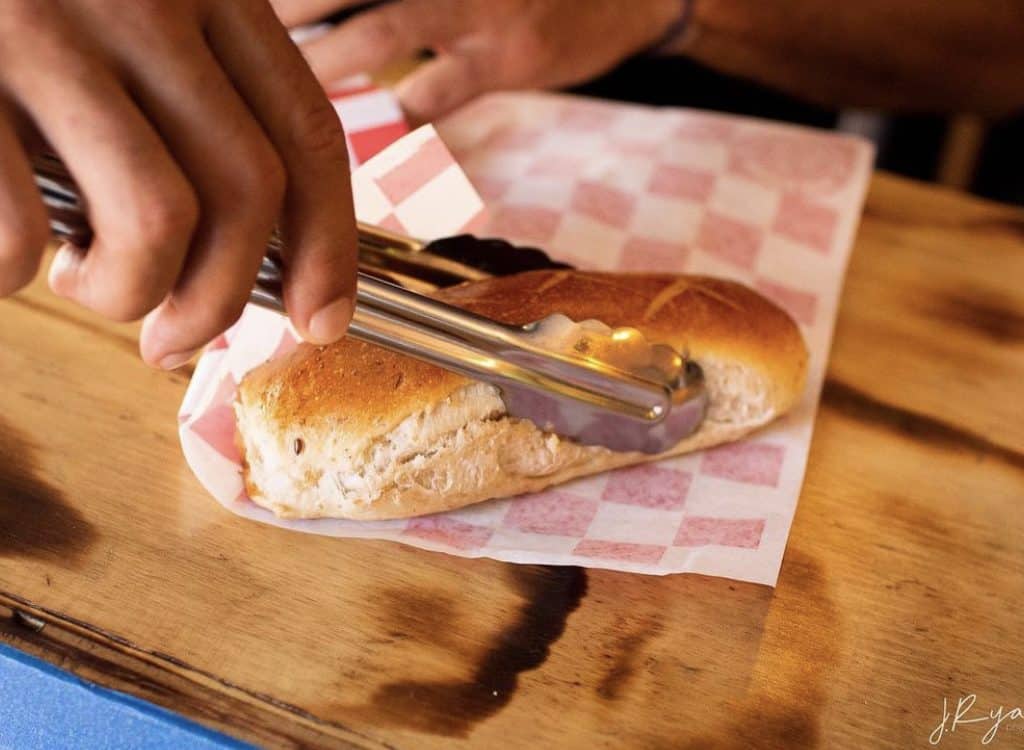 The bread is baked fresh daily by the shop baker Alejandro who previously worked in restaurants in Tampico and Mexico City.
Seven different sandwiches are available with fillings such as pork and pineapple, poblano pepper and corn and pepperoni and pizza sauce. Sandwiches come with a choice of house-made chipotle or jalapeno sauce. Fresh artisanal waters are also available for sale.
Don Baguette PV is open Monday – Saturday, 7:30am – 9:30pm.
Carlos is excited to offer a taco alternative to Puerto Vallarta locals and visitors and invites everyone to stop by to say hi. You'll always be greeted by a smile from Carlos, Alejandro and Jonny!