This post is also available in: Español
The World's Friendliest City has once again proved to be the leading tourist destination for all of Mexico, according to data provided by the Federal Tourism Secretariat.
With a 76.4% hotel occupancy during week nine of 2022, it ranks first in Mexico. Along with that, the International Airport was recognized as the best air terminal to implement excellent biosafety protocols.
Puerto Vallarta continues to be the preferred destination for national and international travelers, who during this period of time placed the green pearl of the Mexican Pacific as their ideal place to vacation and enjoy the great benefits it offers.
This important tourist destination, in addition to having impressive natural settings that make all travelers fall in love with the area, has a great infrastructure that you will see upon your arrival in the city, and this was demonstrated by the Puerto Vallarta International Airport, which was recognized by the International Council of Airports (ACI) as the best air terminal in Latin America and the Caribbean in handling health protocols during the pandemic.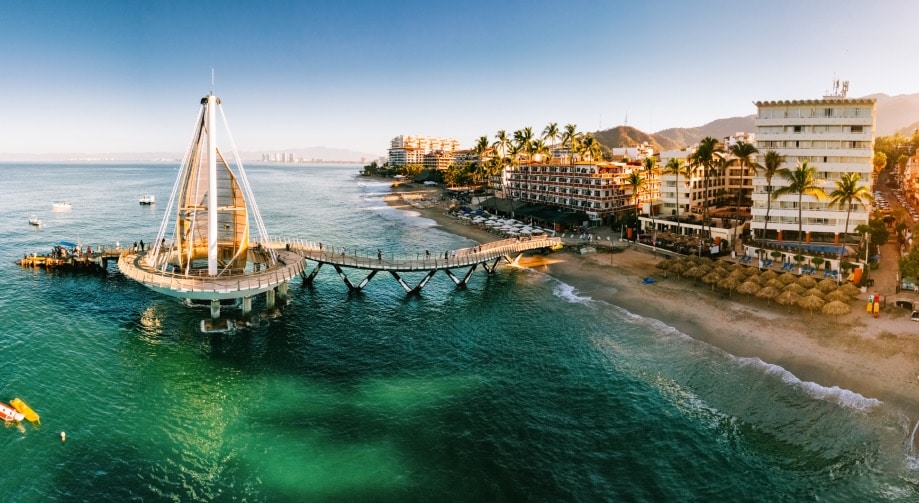 The distinction obtained by the city's airport, which belongs to the Grupo Aeroportuario del Pacífico (GAP), is generated through 370,000 surveys carried out by the ACI to passengers from different airports, with the Airport Service Quality (ASQ) program, where new questions related to the implemented biosafety protocols were integrated.
The excellent infrastructure of the Puerto Vallarta International Airport makes it possible for 2,381 flights to arrive at the destination during this month of March, of which 882 are from national origin and 1,499 from international markets, thus achieving a historic figure with an increase of 43% in comparison with last year (1,660 flights) of 8% with 2020 (2,200 flights) and 6% with 2019 (2,255 flights) prior to the pandemic.
Puerto Vallarta is an attractive tourist destination for the national and international markets, however, the latter has shown great interest in connecting its cities with the green pearl of the Mexican Pacific, which is reflected in the recent inaugural routes, among which are JetBlue, an airline that landed in the city for the first time on February 19 from New York and recently on March 12 the arrival of Southwest Airlines from Austin, Texas.
Likewise, another of the sectors that is experiencing great dynamism is that of cruise ships, which expects to receive during this month a total of 23 tourist vessels such as Disney Wonder, Discovery Princess, Carnival Panorama, Norwegian Bliss, among others.
Puerto Vallarta has everything to be the leading destination at the national level, its privileged location between the sea and the mountains, the architecture that maintains its image as a typical Mexican town, but with the infrastructure of a cosmopolitan city, make national and international travelers choose this natural site to live pleasant experiences of pleasure and relaxation in a hospitable environment.