This post is also available in:

Español
Worlds Aids Day, held every Dec. 1 across the world, will be recognized in Puerto Vallarta with a march, lectures and a Kiki House of Paradise Ball at Therapy Bar.
With the slogan this year "Rock the Ribbon", World AIDS Day takes place as an opportunity for people worldwide to unite in the fight against HIV, to show support for people living with HIV, and to commemorate those who have died from an AIDS-related illness. Founded in 1988, World AIDS Day was the first ever global health day.
There are an estimated 38 million people in the world living with HIV.
The local organization SETAC (Solidaridad Ed Thomas, AC), will host an entire day of events beginning at 11:30 a.m. with the conference  "Let's talk about HIV, PrEP and equality", DIF, Las Palmas 105, Santa María and ending with a ball at Therapy Bar.
From 1:00 p.m. to 3:00 p.m. they will hold the Lecture series "Let's talk about HIV"
At the La Costa University Center, mini-auditorium 2, research building
1:00 pm: "HIV in post-covid times" by Dr. Miguel Buenrostro
1:45 pm: "PrEP, a pill to prevent HIV infection" by Dr. Alain Hernández and teacher Paco Arjona.
2:15 pm: "HIV, from fear to acceptance" by psychologist Ismael Rossi
At  4 p.m. there will be the signing of agreement with the City Council "Caseta conecta, promotion and prevention in health"
Lazaro Cardenas Park in the Romantic Zone
6 p.m. – AIDS Response Equality Walk, guests by COMUSIDA
Start of the Malecón (in front of the Hotel Rosita)
7 p.m. "Equality now" Festival, Invited by COMUSIDA
Lazaro Cardenas Park
10 p.m. to 1 a.m. Ball "Community, Resistance and History" with Kiki House of Paradise – at Therapy Bar, Basilio Badillo 283, Romantic Zone.
Participants will discuss Community, Resilience and History, and the ballroom culture and dance. Ball beats courtesy of Dj Mud @mudheredia.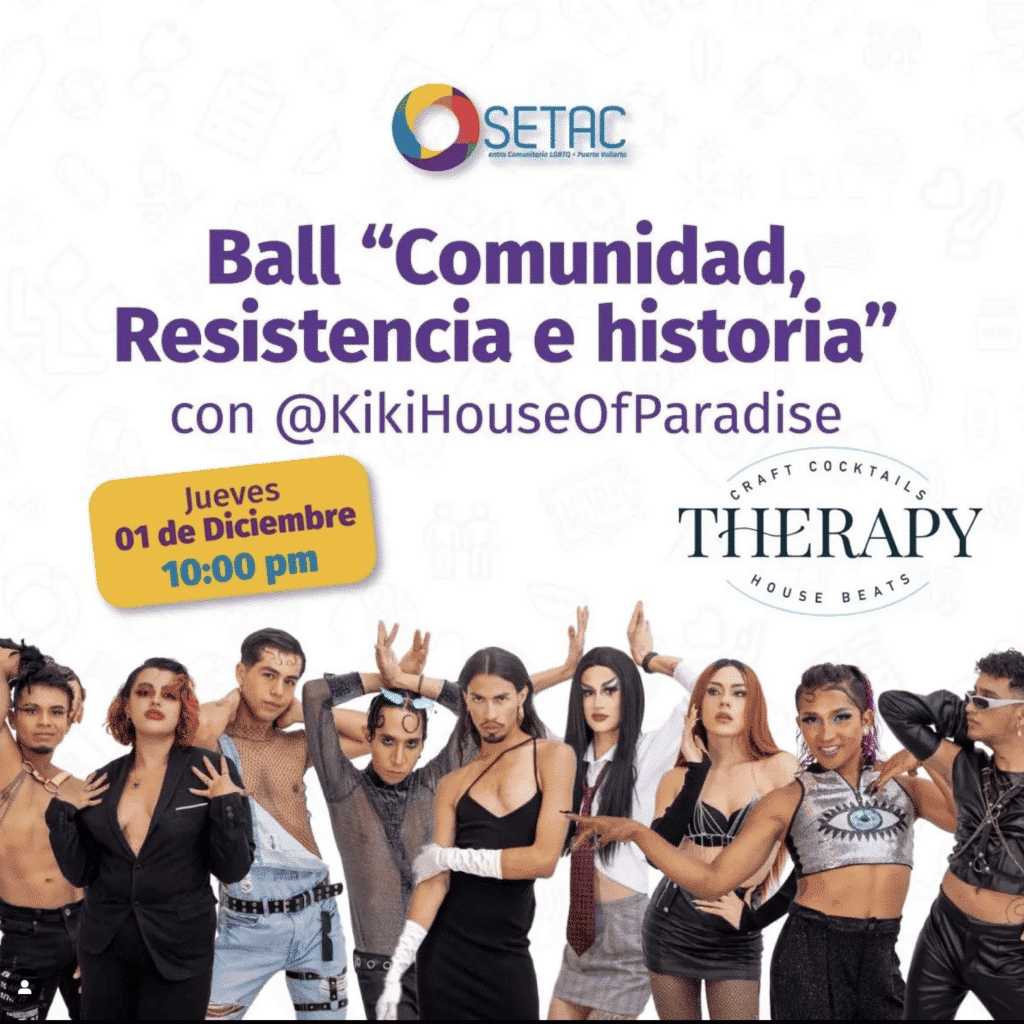 SETAC recently celebrated 13 years responding to HIV and the fight against exclusion, with the unique mission to offer integrated health and wellness services and programs focused on the LGBTIQ Community and free from stigma and discrimination.
A recent press release from the organization said that since 2009, SETAC has:
Began remodel of "Safe Space," a place for social entrepreneurship and fellowship with more than 350 square meters of space.
Conducts 1,500 HIV tests and distributes 120,000 condoms per year
Has two offices, in Zona Romantica and Versalles, plus a permanent information booth in Lazaro Cardenas Park, a laboratory, and 250 patient visits each month.
Employing 15 associates with specialties in sexual and emotional health.
Related Story: