This post is also available in: Español
SETAC (SOLIDARITY ED THOMAS CIVIL ASSOCIATION), will reset it's PREP program and now provide PREP for up to 1,000 participants over the next year.
The announcement comes almost a month after SETAC had said that it was having to discontinue their program of providing free PREP (read that story here) due to a lack of government funding.
"SETAC is pleased to announce that we have just reached an agreement with the Jalisco state government," explained Paco Arjona, director of SETAC. "This week we will sign a convention with the commitment to provide PREP to 1000 participants or more this year. State representatives visited our facilities and saw first-hand the quality of our service which represented Puerto Vallarta so well at the national and international level."
For participants receiving the PREP, SETAC will not charge, but will ask for a small suggested donation to help cover expenses not covered by the government.
"For this program, we will ask users for a small suggested donation for some items and services that are not covered by the government (some testing, office items, rent) for the delivery of the only two PREP medications authorized in Mexico by COFEPRIS (Mexican FDA) – Movitremfrom Sandoz Pharmaceuticals or Luviren Pro from Hetero – aside from the older and more expensive Truvada," said Paco Arjona, director of SETAC. "
This new agreement follows on the heels of SETAC's successful participation in the international IMPREP protocol several years ago.
"The IMPREP protocol was a collaboration among the nations of Mexico, Peru and Brazil financed by UNITAID, which included a donation of $6,000,000 USD in medications by Gilead Pharmaceuticals," Arjona explained. "It was administrated by the United Nations Population Fund, under the auspices of FIOTEC in Brazil, the Condesa Clinic in Mexico City, the Public Health Institute of Mexico, and in Puerto Vallarta via SETAC. We were the pilot program for initiating PREP in Mexico, beginning in 2018 and ending in 2021, reaching our goal of demonstrating to the Mexican government that for overall cost and effectiveness, prevention is better than treatment."
What was different about Mexico's participation in the IMPREP protocol – in comparison to Peru and Brazil – was that in Puerto Vallarta, it was implemented via nonprofit organizations – which have better outreach and participation among our key LGBTQ+ populations; those who are at greater risk due to social, economic factors, and/or who face stigma and discrimination.
"Thanks to this work, the supply of PREP is now part of the public health program of the Mexican government, and Puerto Vallarta should feel proud of this great accomplishment in Latin America," the director said. "It's important to recognize that SETAC has always counted on key community players such as the LGBTQ+ entrepreneurs, local communication channels, and the local municipal government. "
SETAC Closes Zona Romantica Office
SETAC has closed its former office in Zona Romantica (which is opened in 2019), and maintains its main office at Aldanaca #178 Esq. Viena Interior 4-A, Col. Versalles, Puerto Vallarta.
"SETAC made the decision, with the counsel of our lawyers, to spin off our branch in Zona Romantica," Arjona said. "There are fiscal and legal circumstances requiring us to meet certain parameters of income as a nonprofit association.
That space has now been acquired by a private company of former collaborators, who opened the Vallarta Gay Clinic in the space – a for-profit health clinic.
"Thanks to this action, SETAC can count on a monthly income from the sale of assets that were at that site," he added. "This action has all been done under the legal and financial supervision of the SETAC lawyers and accountants."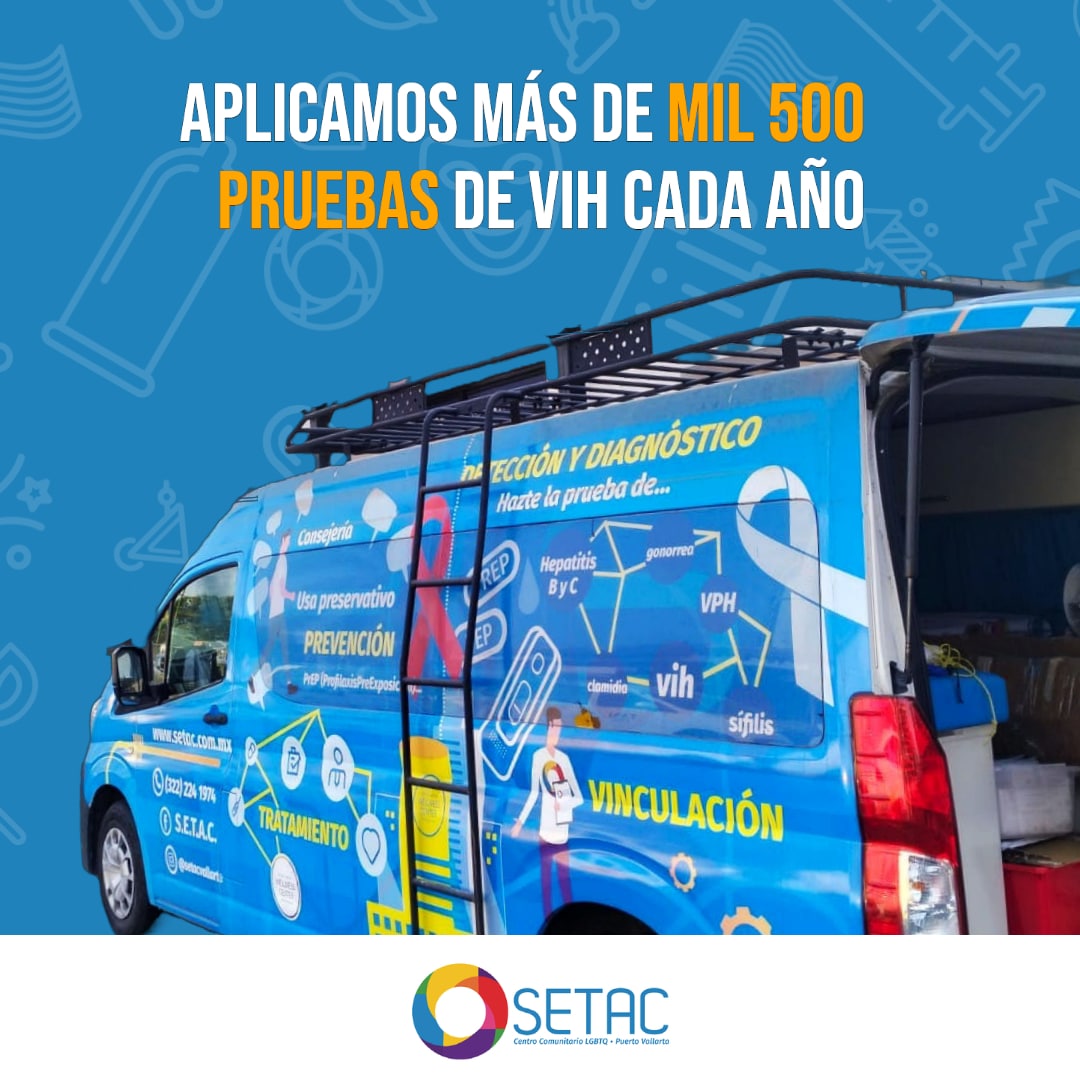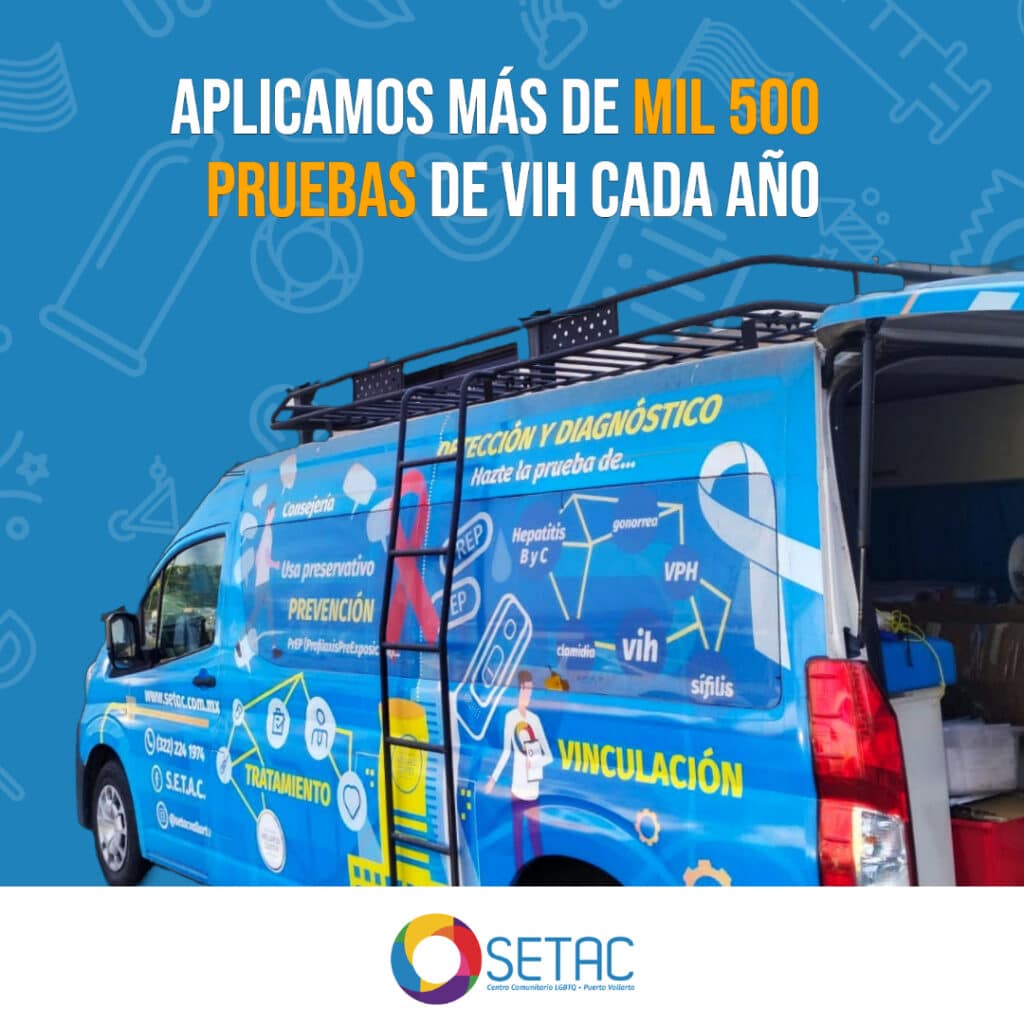 Arjona Says Mister Provided False Information in Press Release
"We would also like to address a recent published article by EIN Presswire on March 16th which quoted a representative of Mistr," Arjona added. "At SETAC, we believe this article provided false and misinformed information as well as confused the public. Counter to what was written in the article, the SETAC offices in Versalles have never closed. This location continues to operate and provide better than ever service."
He went on to add that providing PREP was more than just delivering the pills. And cautioned patients who sought only the medication to reconsider that approach.
"Due to the quality and professionalism of our protocols demonstrated during IMPREP, SETAC will not make changes to the patient protocols," he said. "Even more importantly, we retain the staff necessary to bring personalized attention to each patient which provides much more than just the delivery of a bottle of pills."
He said it was the belief of SETAC that "to achieve a real change in risky behaviors, it is necessary to adhere to the provided regimen. As well, to break the stigma associated with the use of PREP, it's necessary to listen to and adapt to the individual needs of each participant; this is where the specialized PREP counselors at SETAC are important."
"In the LGBTQ+ Community here in Vallarta, there are many persons with hearing and/or speaking difficulties. These persons also have the right to this form of protection and to that end, SETAC has on staff a psychologist trained in sign language," he said. "We also have doctors and nurses who, as soon as a positive test result for a sexually transmitted infection comes up, act immediately to break the chain of transmission by treatment, counseling and education."
He added that it was the core mission of SETAC to "always take care of and ask the best for our community by adapting to the different contexts of the population who live here. This includes those in the tourist zones, both nationals and foreigners and those areas with fewer resources like Pitillal, Ixtapa, Las Juntas, and our farther-removed participants and populations in the cities of Tomatlan, Cabo Corrientes and Bahia de Banderas."
"At SETAC we welcome Mistr to our community," he said. "We hope that after the necessary authorization by local COFEPRIS officials, they follow the national health requirements and norms in their messaging and operation for the provision of PREP in Puerto Vallarta."
The PREP program at SETAC is available to Nationals, as well as foreigners with a temporal or permanent resident cards.
For more information on how to participate in the new PREP program at SETAC, please contact Psic. Abraham Bahena Castro at 322 182 9097.
setac.com.mx
facebook.com/setacvallarta
Related Stories: