This post is also available in:

Español
By Paco Ojeda
The name "Mercurio" has been known to the local and international LGBTQ community for nearly 20 years, since Hotel Mercurio opened its doors in Puerto Vallarta in 2002. The "Beers Boys & Burgers" parties on Sundays was a very popular Vallarta mainstay, until the pandemic forced it to suspend in March 2021. Since 2018, the Mercurio brand has expanded into men's beach fashion, with the Mercurio Swim men's swimwear line.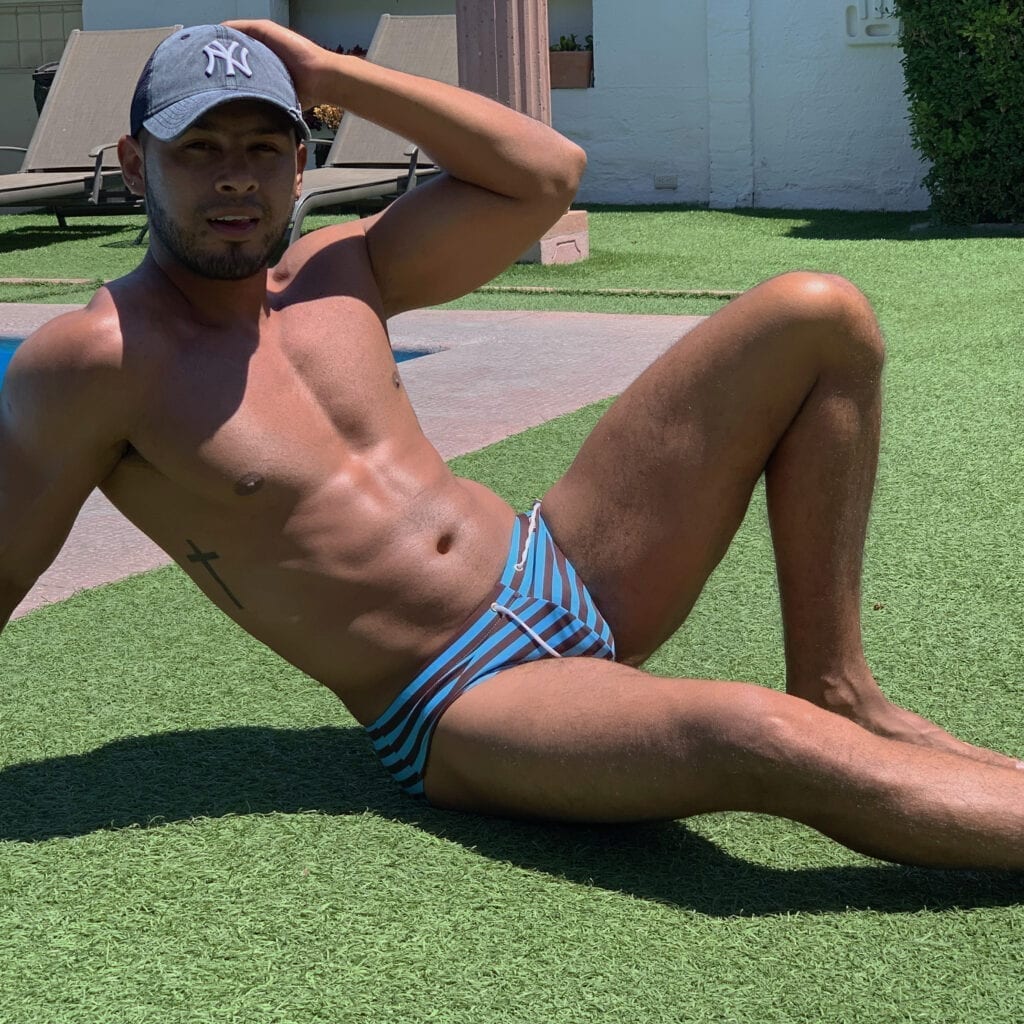 We asked Paul Crist, the owner of Hotel Mercurio and Mercurio Swim, what prompted him to dive into the swimwear business. He admitted, with a sly grin, that the opportunity to work with gorgeous male models was a "a factor" but that mainly, "the quality of sewing, fabrics and elastics in locally available men's swimsuits was not all it could be." He added, that "imported swimwear, from designers in Spain, Australia, and the US are beautifully made but very expensive." So he set out to design and manufacture his own line, using local talent and labor, and under his own very discerning eye for quality, fit and design. He supervises a staff of 4 in his own atelier workshop, and selects all the fabrics, imported elastics, and even the thread used to produce Mercurio Swim swimsuits and shorts.
Crist invites clients to compare the quality and style of Mercurio Swim with the high-priced name brands available online and in boutique shops anywhere in the world. The best quality spandex fabric (also known as Lycra) comes from Colombia, Brazil, and Spain, and Mercurio Swim sources fabrics from those sources. The Italian elastic used in Mercurio Swim products is the most resistant to pool chemicals, salt water, and UV sun rays. The stitching on each suit is carefully inspected to ensure there are no skipped stiches that can result in unraveling. And many of the bikini, thongs and square cut suits are fully lined with a super soft liner, giving them a more luxurious feel and adding to durability and long wear.
Some swimwear and underwear that is designed to accentuate the package can be uncomfortable or even chafe the delicate skin in that area when worn all day, especially if you're having an active day at the beach or pool. The Mercurio Swim pouch design in all of the fitted styles achieves a bit of "lift" while being comfortable to wear and really sexy to look at.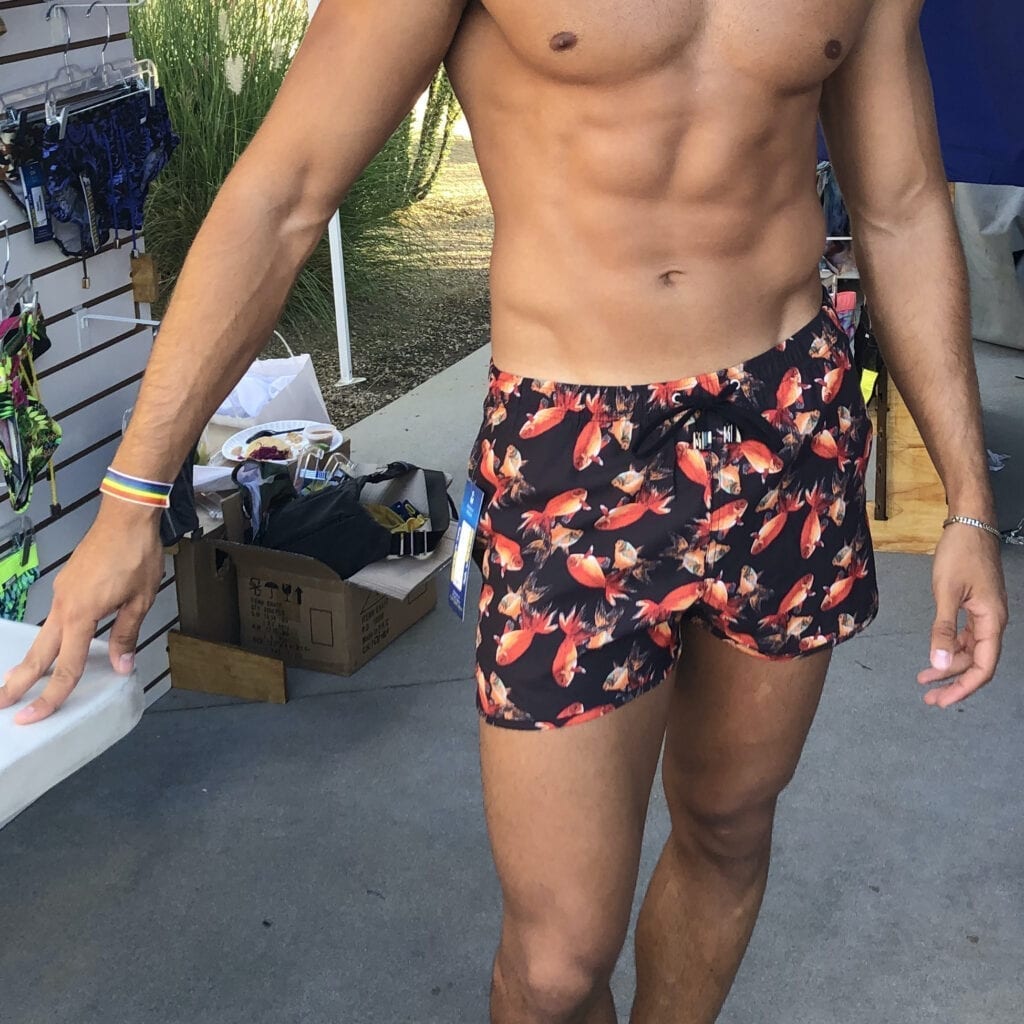 So, you might be wondering, "What swimsuit style is right for my body type? What will look best on me?" It's a common question. Many men have no idea how to choose a swimsuit style. There are a few guidelines, but the sales staff at Mercurio Swim are trained and ready to help you decide. And keep in mind that you'll look great in a suit that makes you feel good and that adds to your self-confidence! Don't hesitate to try a style that you haven't worn before! And it's always a good idea (and more fun) to shop with a trusted friend or partner that may see you differently than the "you" you see in the mirror!
Mercurio Swim offers a wide range of styles, so you're sure to find a style, color, or print design that's perfect for you. Whether you're looking for a super sexy bikini, an even sexier thong design, a classic boxer-style swimsuit, or a swim short that's perfect for lounging, the gym, or running around town, Mercurio Swim has you covered!
Available at the Mercurio Swim retail outlets in Puerto Vallarta's Gayborhood at:
Lázaro Cárdenas Street #279-C (just a half block up from "Pride Corner")
And at:
Hotel Mercurio
Francisca Rodríguez Street #168 (just up from the Los Muertos Pier)
Online Store at mercurioswim.com with shipping available in the US, Canada and Mexico.
Related Stories: