This post is also available in:

Español
Every Tuesday and Friday at 9:30 p.m.
When you think of modern day comedy, you may not think of 50s housewives filled with martinis and Farmacia Valium, but think again! Because LEAVE IT TO CLEAVAGE, the 'Original Real Housewives of Canada,' are coming to Puerto Vallarta.
A hilarious mix of 'Whose Line Is It Anyway' and 'Leave it to Beaver,' this new comedy show opens at the Incanto Theatre on March 14th, and is the first all-female improv show to come to Puerto Vallarta. You can purchase tickets here.
Creator, producer and performer Diana Frances saw an opportunity to bring a different kind of comedy show to town.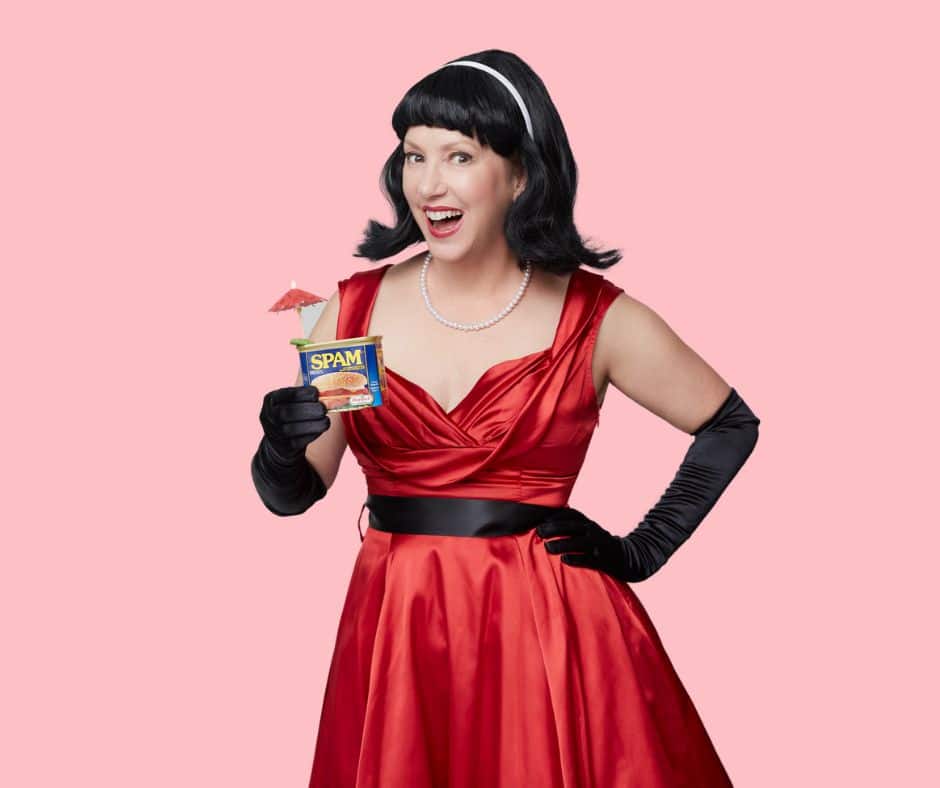 "I have been coming to PV for years and adore the drag and musical tribute shows," Frances explained. "I realized that the sass and sauciness of LEAVE IT TO CLEAVAGE would be a great fit to an already incredible arts scene. Particular for audiences who want to see some seriously funny females."
LEAVE IT TO CLEAVAGE is a partly scripted, partly improvised show and audience participation is the main ingredient in this deliciously hilarious comedy cocktail.
The gals get to know everyone by going table-to-table giving out their 'Welcome Wagon' treats. Suggestions from the audience help them re-write their 'Helpful Housewife Tips' and the gals even re-create a 'Day in in the Life' of someone who has both a family and (clutch pearls) a job!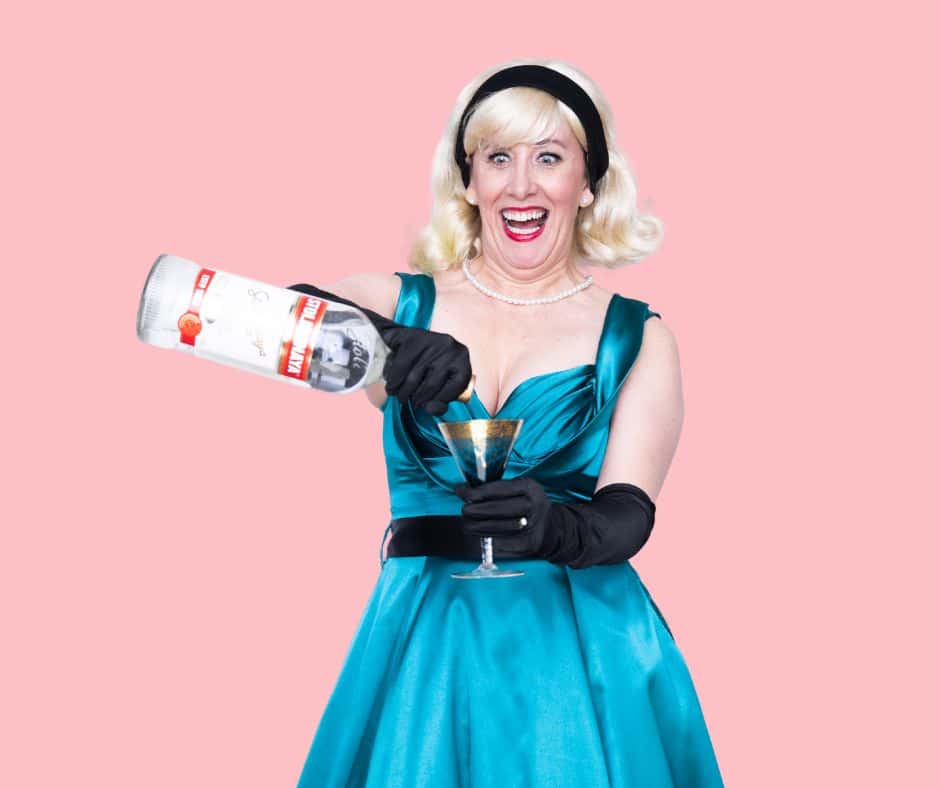 The second act is the ultimate game show about relationships called ''POP THE QUESTION,' which will settle the debate over who is happier? Married or single people? Miraculously, all the contestants go home winners with incredibly lame prizes.
Joining Frances for the first two shows is Karen Parker, alumni of the world famous Second City in Toronto. Frances and Parker also tour together in Canada with their all-female comedy show 'Girls Nite Out,' starring LGBTQ+ stand-up comedian, Elvira Kurt.
For the final four performances, Frances will be joined by Vancouver Theatresports League alumni (and original Cleavage member), Christine Lippa.
Frances cringed when adding up the years of improv experience in the show.
"I'm not the best at math, that's why I got into comedy… but I think between the three of us, it's over 150 years of making things up on the spot with no real script," she said.
Although Frances has been lucky enough to work with big improv names like Colin Mochrie, Ryan Styles and Wayne Brady of 'Whose Line Is It Anyway', she says has a soft spot for working with other female comedians.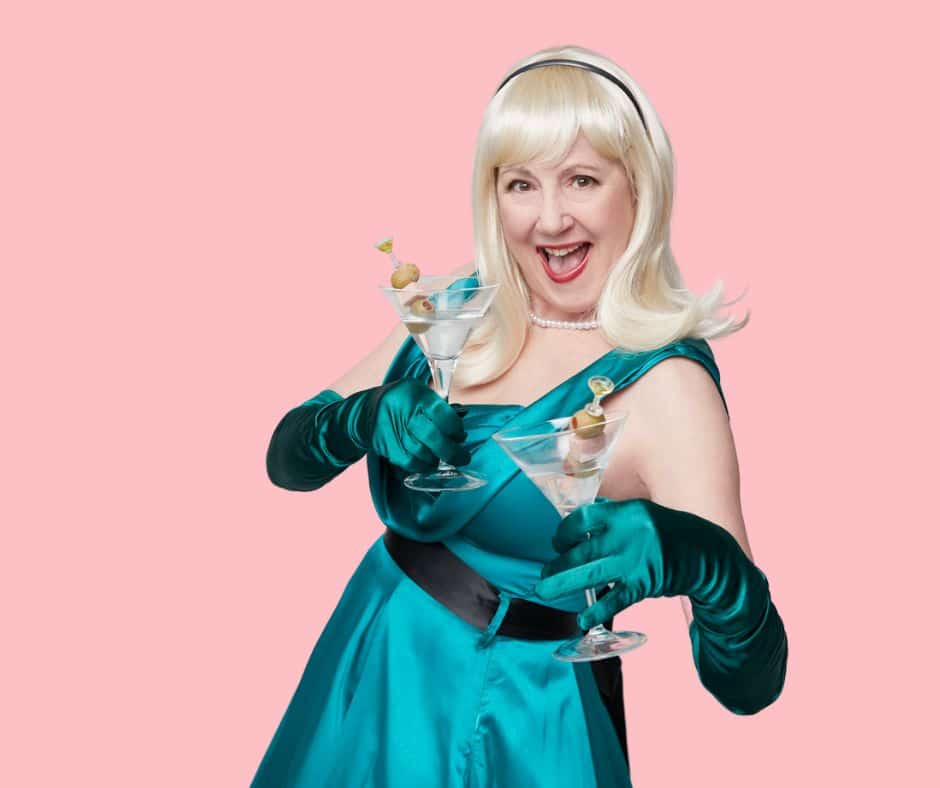 "There's a different energy when it's all women on stage. More room to breathe and connect," she explained. "Not to diss the dude improvisers, and there are a lot of incredible ones. But comedy has been so male-focused for so long, it's a real treat to play with women. Plus, it's way less creepy if we grab each other's boobs."
In Canada, Frances is an in-demand television writer who won a Canadian Screen Award for her work on 'Corner Gas Animated.' But despite her busy career, she aims come to PV twice a year with new and exciting female-forward comedy shows.
"As much as I love the paycheque and prestige that comes from writing TV in Canada… and I'm only being mildly sarcastic there… I really missed the instant gratification of performing in front of a live audience," she said. "The dream is to continue writing, while also traveling to a warm climate with my gal pals to make people laugh. Is there any better combination?"
Frances and her team are also seasoned in the world of customized corporate improv comedy. If you have a business or personal gathering that could use some laughs, they work with you to find out the details of your event, the people who make it tick and the things that drive everyone bonkers. The team then seamlessly incorporates your inside information into an on-the-spot improv show that'll leave your people wondering, 'How did they know that, and how did they come up with those jokes so fast! If you want to find out more, contact Frances through www.leaveittocleavage.ca
LEAVE IT TO CLEAVAGE, 'The Original Real Housewives of Canada' runs every Tuesday and Friday at 9:30 from March 14-31st at Incanto Theatre. Tickets are going fast, so book now at https://www.incantovallarta.com/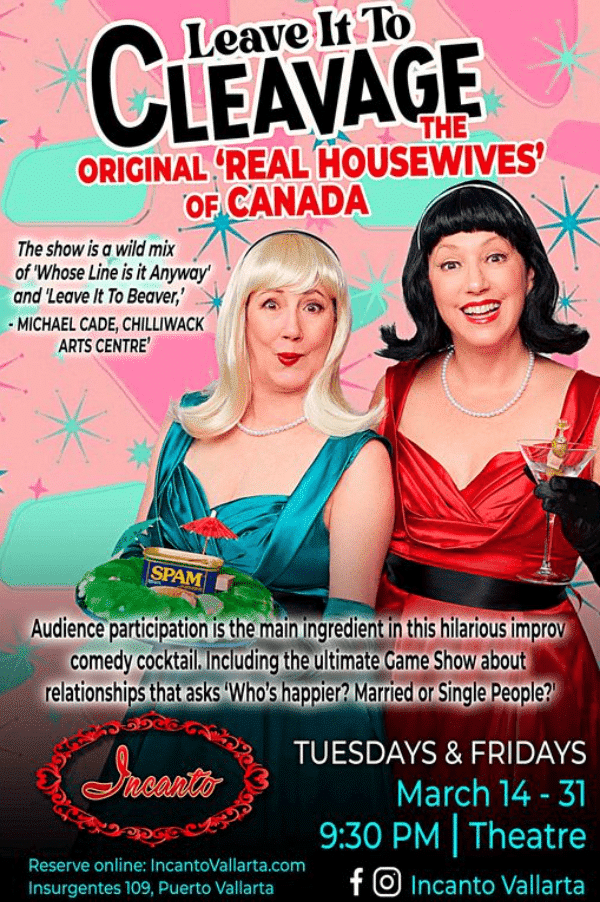 Related: