This post is also available in: Español
Praises Police For Response and Commitment
Out & About PV Magazine staff member and graphic designer Marco Encinas was robbed on Monday, March 6, 2023, and wants to use the experience to warn others of the area where he was robbed.
Encians was walking with a friend on the bridge of Playa Camarones around 9:15 p.m.. The area is not well lighted, and Encians said that's the message people need to know, and that he appreciated the quick action of local police.
The area he refers to is the bridge before entering to Centro, next to the Stadium. As he and his friend were walking, they saw three men, sitting in the dark unlighted area, "like some kind of group."
The individuals are described as "brown skinned, with two of them tall and one shorter. The shorter one held the gun and had a small bigote and a chin beard.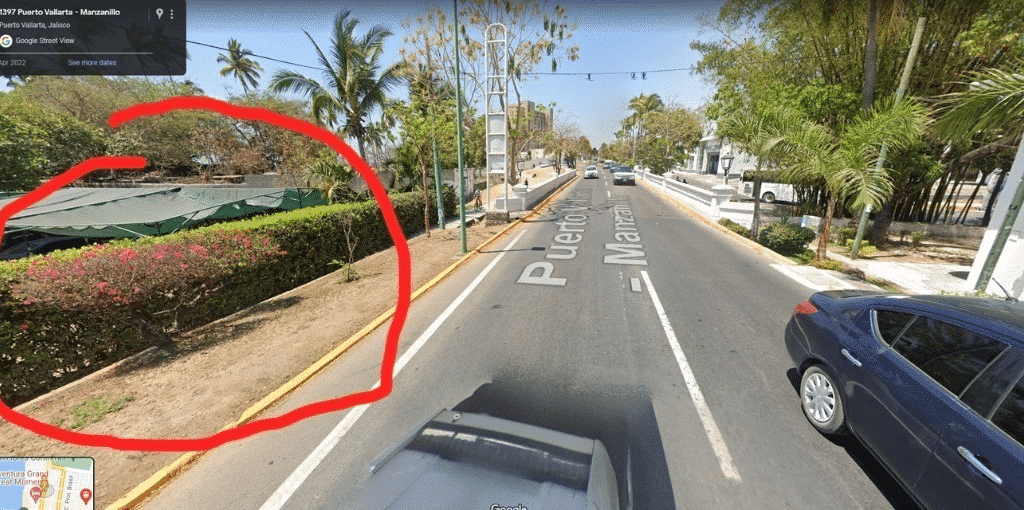 "It is a risky place with no lights," he said. "I would advise people walking to avoid the area.
Taken were his cell phone and iPad. Neither individual were harmed.
Police have already apprehended one of the theifs bridge of Playa Camarones
"We are thankful to the Puerto Vallarta Police and their quick actions, their help and commitment to helping us," Encinas said. "The Police caught one of the three guys, and we were able to recover my friend's valuables."
He said that during the robbery they were held at gunpoint, but later found out from the police that it was a fake gun.
"We got robbed with a gun, but there was no light to see if it was a real gun," he said. "But when the police caught the man, the gun was a fake gun."