This post is also available in: Español
Bearadise energizes summers in Puerto Vallarta announcing twice-monthly Mixers on the 2nd and 4th Thursdays of the month at STUDS BEAR BAR, Basilio Badillo 283, NO COVER!

"The Bearadise Life thrives all year-round in Vallarta," shares Bearadise Producer, Christian Serrano. "Growing our bear community locally and welcoming bears and our admirers from all over the world keeps Vallarta on top of the list to visit whenever you can. Regardless if we have a major event going on, we can tell you where the bears roam!"

Join business leaders, professional service providers, visitors and residents on July 14th and July 28th for the kick-off of these bi-monthly gatherings at STUDS from 9:00 p.m. to midnight. Meet, mix and mingle for both business & pleasure! Bear bites available until 11:00 p.m., drink specials until midnight.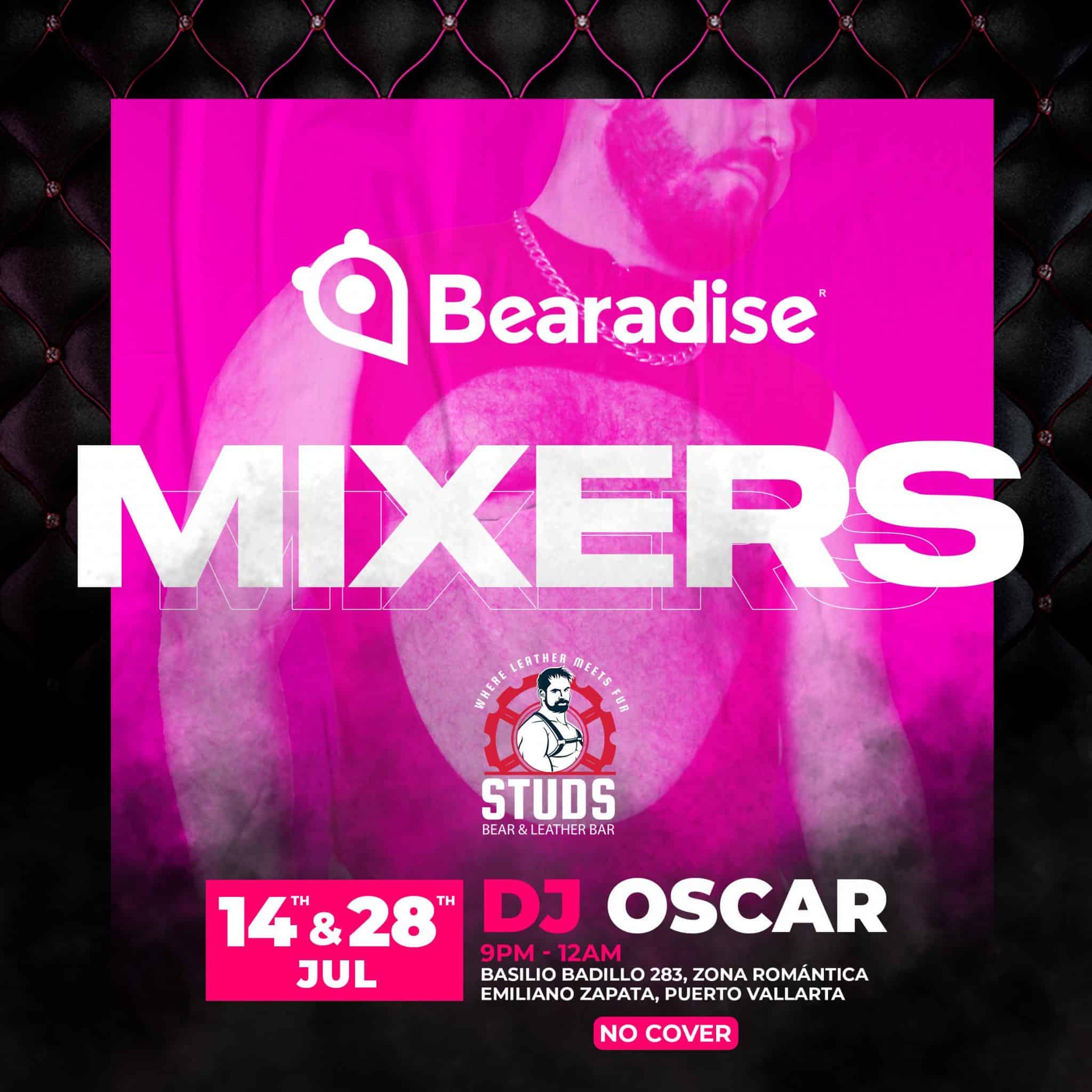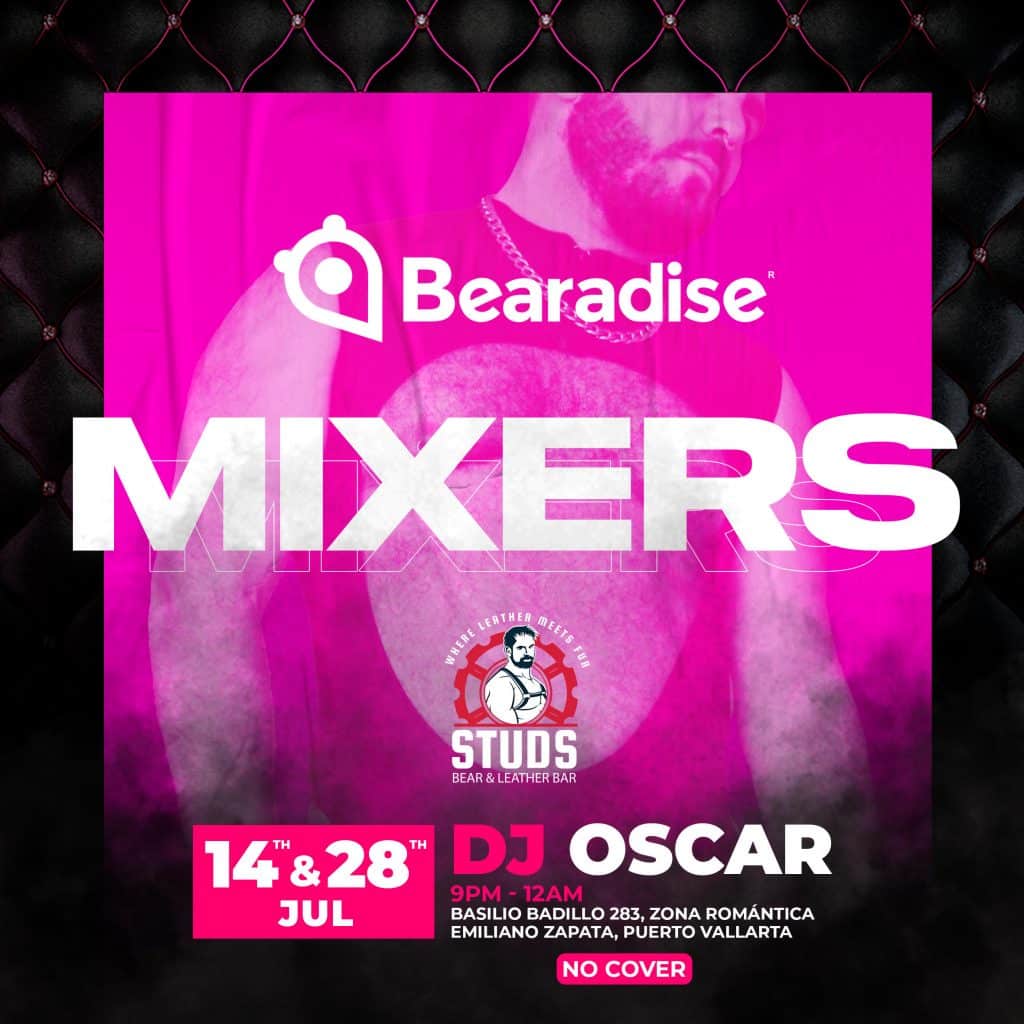 If you haven't been to STUDS yet, the genuine attention to what bears want makes you feel immediately at home as soon as you walk in. The newest bear bar in Puerto Vallarta has been host to several Bearadise events and from the harness-wearing staff to dancing bears in cages, the vibe is definitely the Bearadise Life!

Bearadise will alternate venues for the Mixers and highlight locations that cater to helping promote Vallarta as a global destination any time of the year.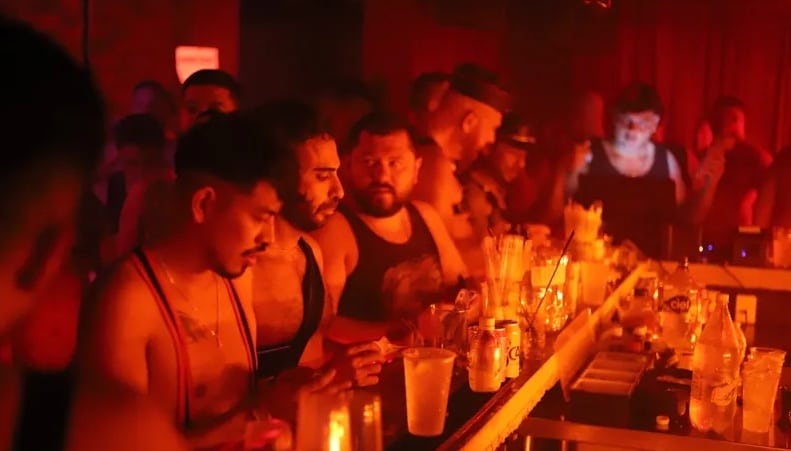 So if you're a barber with a fondness for bear grooming, a masseuse who knows how to work those bear muscles, a chef who knows how to feed a hungry bear, come and connect with future customers. The Bearadise Team welcomes anyone wanting to meet, connect and grow the bear network in Puerto Vallarta on Thursday, July14th and 28th at STUDS!