This post is also available in: Español
A beloved character from the comedic play Greater Tuna is alive and well, making her home in Puerto Vallarta hosting various events (including a popular Bingo nigh) at Incanto Vallarta.
Aunt Pearl has been brought to life by Incanto Vallarta owner Tracy Parks, who has long embodied the character that is part of the Incanto family and the Vallarta entertainment scene.
Parks, who has been a part of the Vallarta entertainment scene since 2010, is a beloved resident and known for his support of local and foreign talent.
Tracy's inspiration of his version of Aunt Pearl comes from more than 10-years-ago when he acted as Aunt Pearl in a local production of Greater Tuna at the Palm and Incanto. Greater Tuna was set in Tuna, Texas, and had its Off-Broadway premier in 1982.
"Aunt Pearl is a lot like my grandmother – she used some very specific words to say hello or say certain things, plus she was very funny," Tracy explained when talking about his inspiration for Aunt Pearl.
Tracy's characterization is endearing and takes the character to a more theatrical and cinematic level.
"Aunt Pearl takes the cheapest bus from Tuna every week and it takes her 48 hours to get to bingo. There she has two free drinks with tickets. She then leaves and goes back to Tuna," says Tracy.
Tracy has createed a sweet and good-natured character of Aunt Pearl, and at the same time he brings out a side of her – funny, mischievous, observant, and great conversationalist – who has been able to connect with the audience who come to bingo every Saturday.

If you go to play bingo at Incanto, you will find Aunt Pearl hosting and calling out numbers, and in between, telling her stories or talking about her "husband" or her friend's husbands.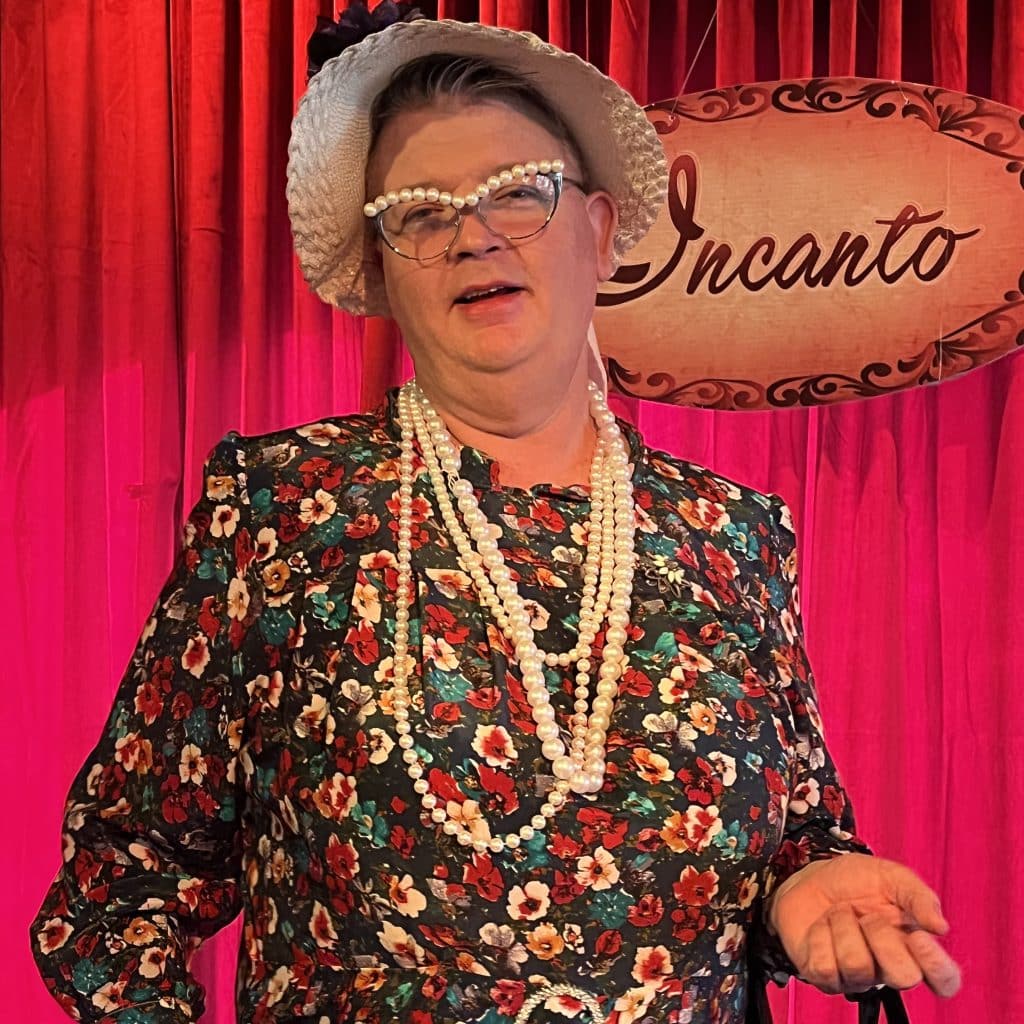 At Incanto, Tracy continues to be known for supporting not only foreign English-speaking talent but also local and national artists from Vallarta and other parts of Mexico.
"It's important to give visibility to Spanish-speaking artists. I believe in it," says Tracy.
For more than six years, Incanto Vallarta has showcased a mix of English and Latin talents. Talent has been represented from different parts of the world such as Argentina, Canada, US, England and of course Mexico.
One way it showcases local talent is during its Open Mic nights. It offers locals a chance to perform when they may otherwise never have a chance to appear before an audience.
"We really enjoy it when the 'loco' people get on stage," he explained. "Everyone is welcome and we've come across a lot of local talent at our Open Mic nights, it's great."
As for Aunt Pearl, her next step will be to return to the stage at the Incanto Vallarta theatre with the revival of 'Greater Tuna' next season. So stay tuned for more of this delightful character.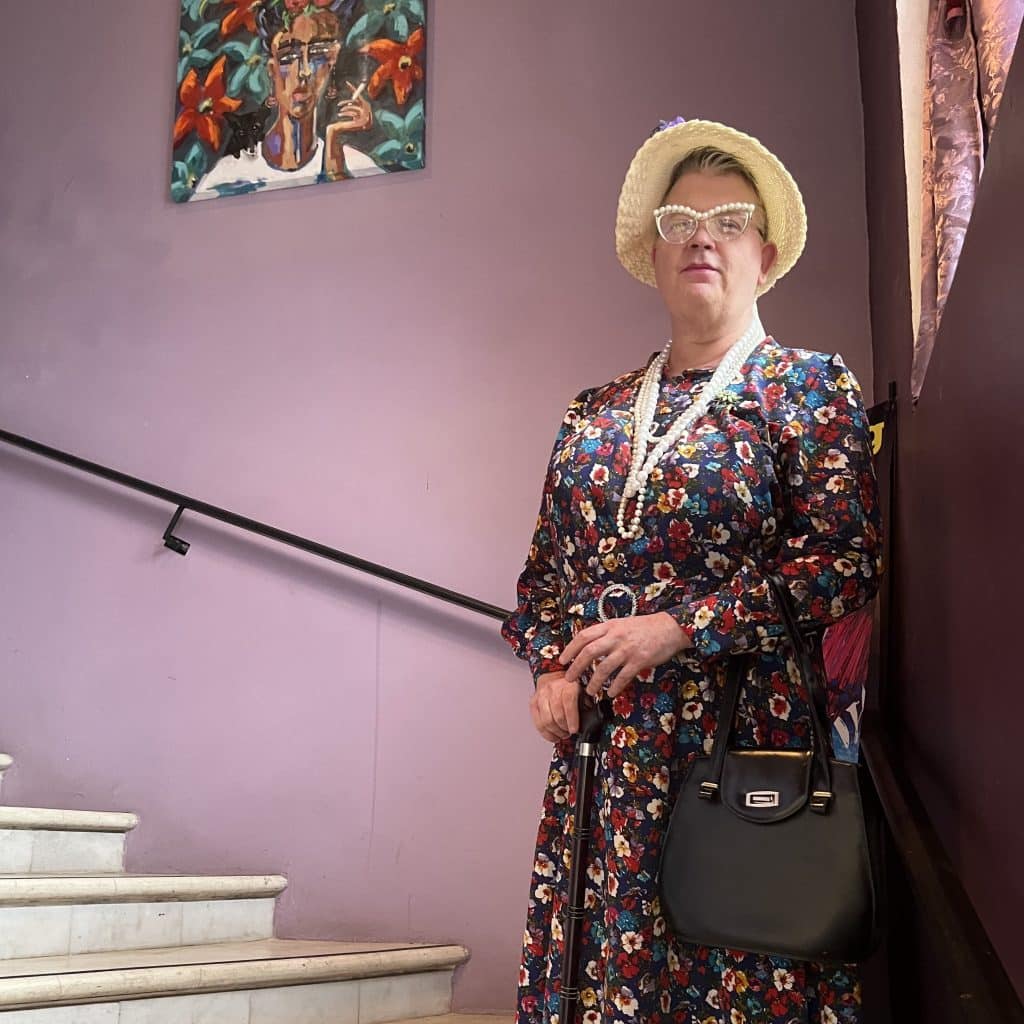 In the meantime, you can still visit her every Saturday at bingo at 4 p.m. and enjoy happy hour at the Piano Bar from 4-5 p.m. Also, don't forget to support all the shows Incanto Vallarta presents all week long. You can check out the line-up on their website.
http://www.IncantoVallarta.com/
Related Stories