Esta publicación también está disponible en:

Español
Incanto Vallarta continues to support local talent and this time presents the new season of the play 'Margaritas con Sabor a Polvora' presented in Spanish.
The play is a funny comedy that will have three performances – Saturday July 16th, 23rd and 30th all beginning at 8 p.m. Tickets can be purchased on the Incanto Vallarta website.
This comedy brings together four very different girlfriends to talk and have fun while drinking delicious Margaritas. Something unexpected happens when the husband of one of them turns up dead.
Will it be suicide or murder? Confessions and secrets they have never told each other will come to light, full of mystery, intrigue, witticism and lots of laughs.
Local theatre in Vallarta has been growing in recent years and its actors, directors and producers continue to create new stories to contribute to local entertainment in the port.
"It is a great support that spaces like Incanto Vallarta support local talent and projects made for the people of Vallarta, especially those spoken in Spanish," says Mary Godinez, one of the actresses in the play.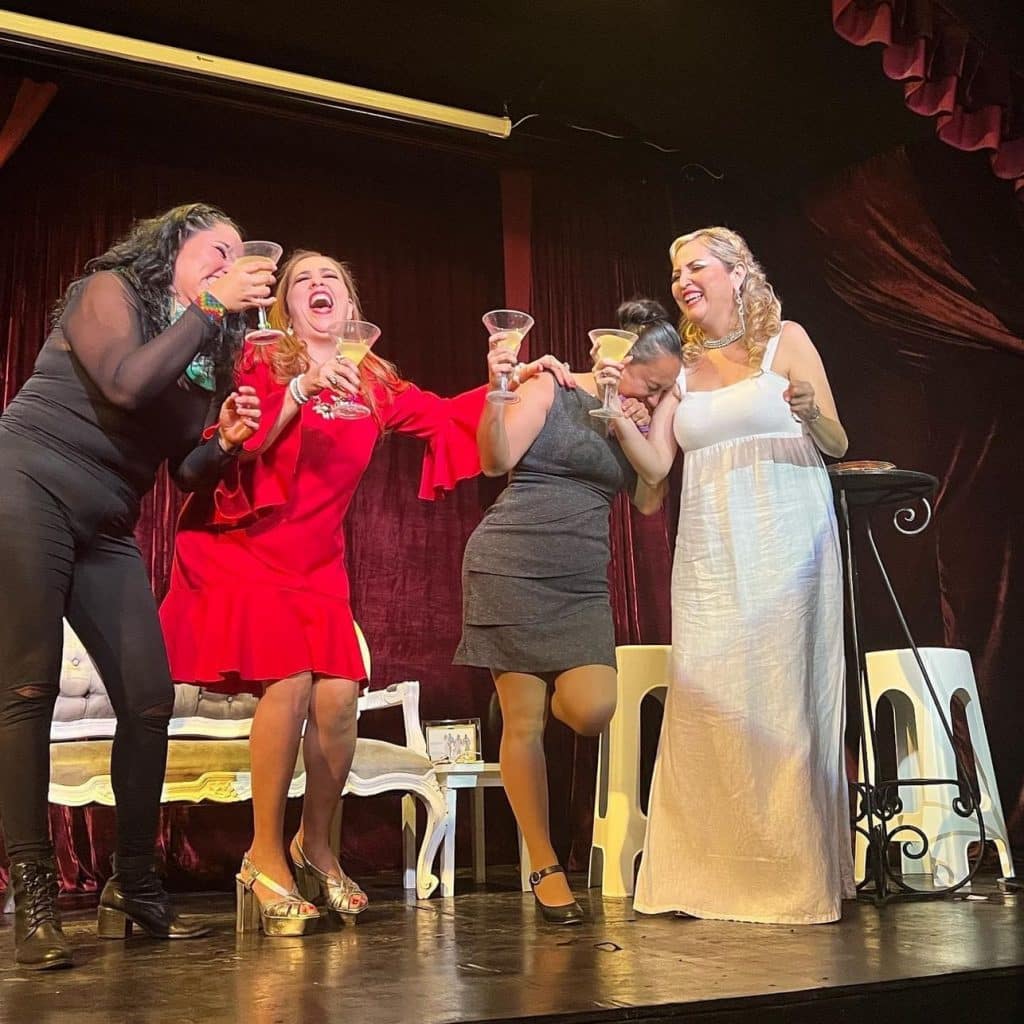 Incanto Vallarta Theater has resumed activities after Hurricane Nora damaged much of the building, and is more alive than ever, eager for the public to come and enjoy the plays and shows that will be presented in the near future.
"Since the inception of the Incanto project, we have always been committed to supporting local talent, both actors and singers, and at the same time we make room for talent from other parts of the world who live here or come to Incanto for a season because they feel at home," says Tracy Parks, owner of Incanto Vallarta.
'Margaritas con Sabor a Polvora' is a story by women for women. It touches on current issues such as harassment and abuse of women in all spheres and it is necessary to talk about it and above all to see it represented on stage.
"There is not a single woman who has been harassed or has known of a woman she knows who has been harassed. We need to keep talking about it and above all report it", Mary explained.
In addition to the issue of harassment of women, the play touches on other interesting topics such as LGBTQ+ rights, child abuse and corruption in politics. Everything is treated in an atmosphere of acid humour without losing the seriousness that these current issues in society need.
"When we were young we didn't talk about these topics, much less in a comedic tone, because if someone harassed you or touched you, you had to keep quiet because in the end they said it was your fault. That's why it's so important to talk about these topics and expose them in a medium like theatre," said Ana Cecilia Espinosa, an actress in the play.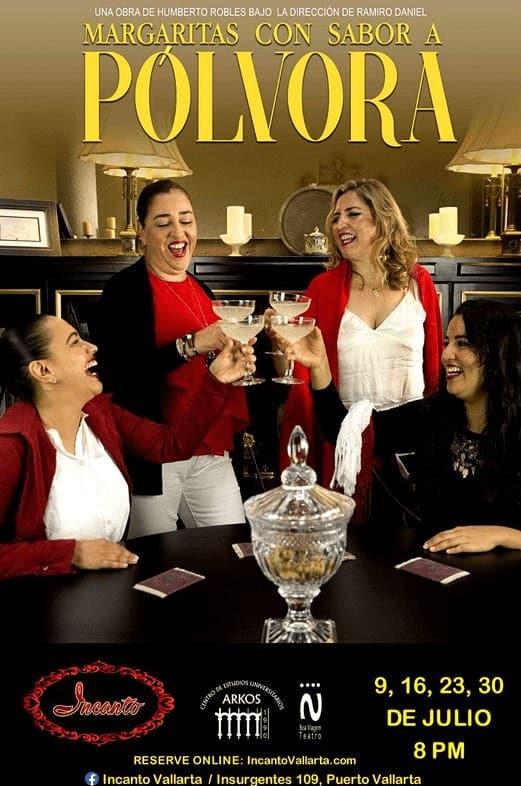 The play is written by Mexican Humberto Robles, a renowned playwright who has worked in film, theatre, television and cabaret. The Spanish press has said about him: "Currently he is, perhaps, one of the most represented playwrights from Mexico in the theaters of the Hispanic-American community".
An interesting fact about the play is that Humberto Robles asked the director that the actresses should be the ages of the characters.
The play is produced by Cristina Bernal and directed by Ramiro Daniel, the same director of Princesas Desesperadas, another successful play that recently finished its season also at Incanto Vallarta.

The cast includes three actresses with extensive experience doing theatre in PV: Mary Godinez, Ana Cecilia Espinosa and Evelin Janeth Lopez and a professional singer Perla Alarcon who is making her debut on the stage with this play.
Don't miss the opportunity to see this fun story and support local theatre and entertainment venues like Incanto Vallarta so that we can continue to enjoy more shows and talent in our beautiful Vallarta!