This post is also available in: Español
Puerto Vallarta lit the city's Christmas Tree on the Malecón on Thursday Dec. 15, marking the beginning of the holiday season.
Professor Luis Michel lit the 18 meter high tree that was crafted by Alondra Muca (the same artist who did the world's largest Catrina. She and her team did all the ornaments, animals, and other items that are part of the spectacular festive scenery).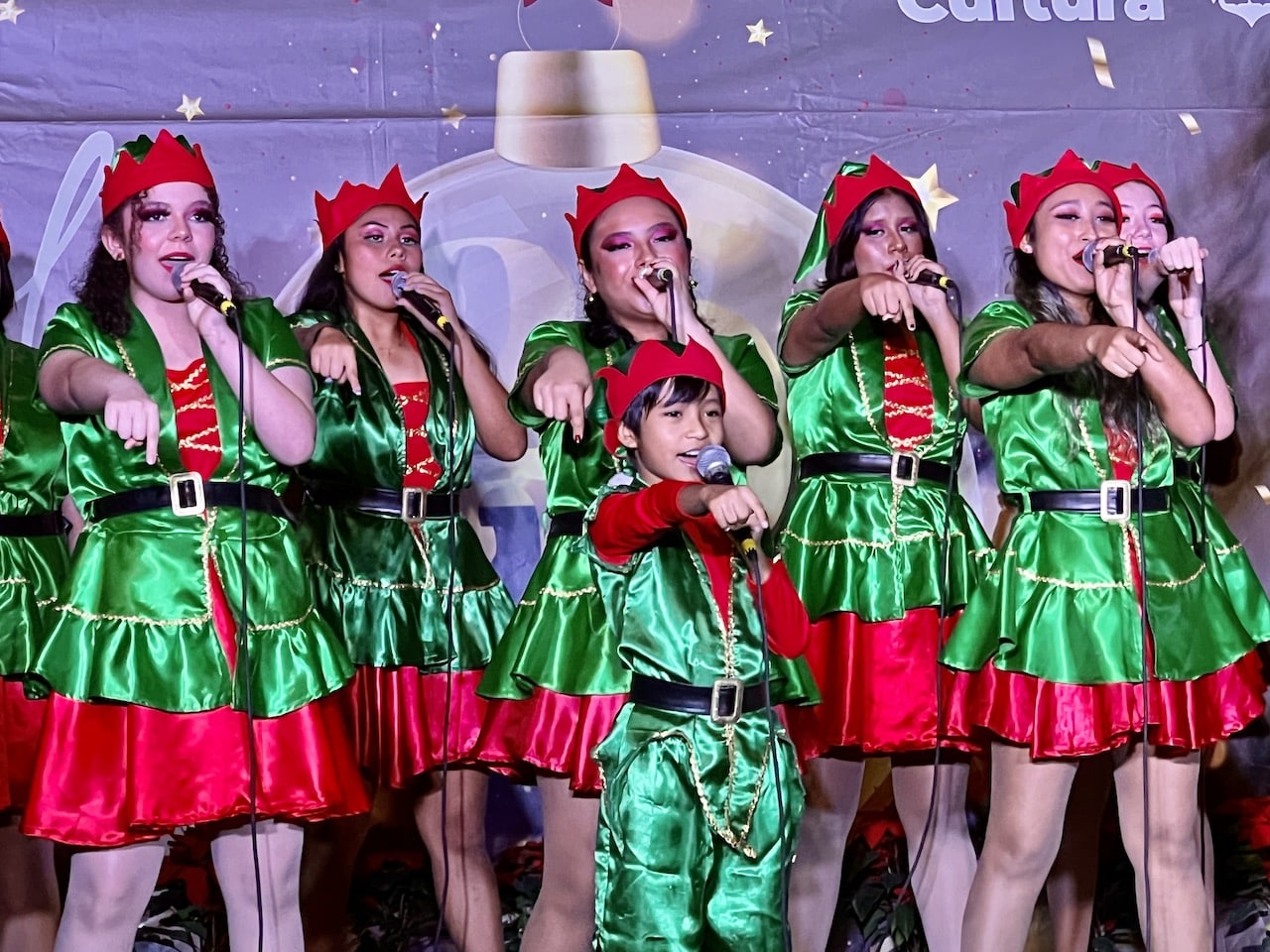 The event included performances by Vanessa Amaro, opera singer, and children from the ALAS singing academy.
The ceremony kicks off two weeks of events on the Malecon that the city has planned. The schedule is: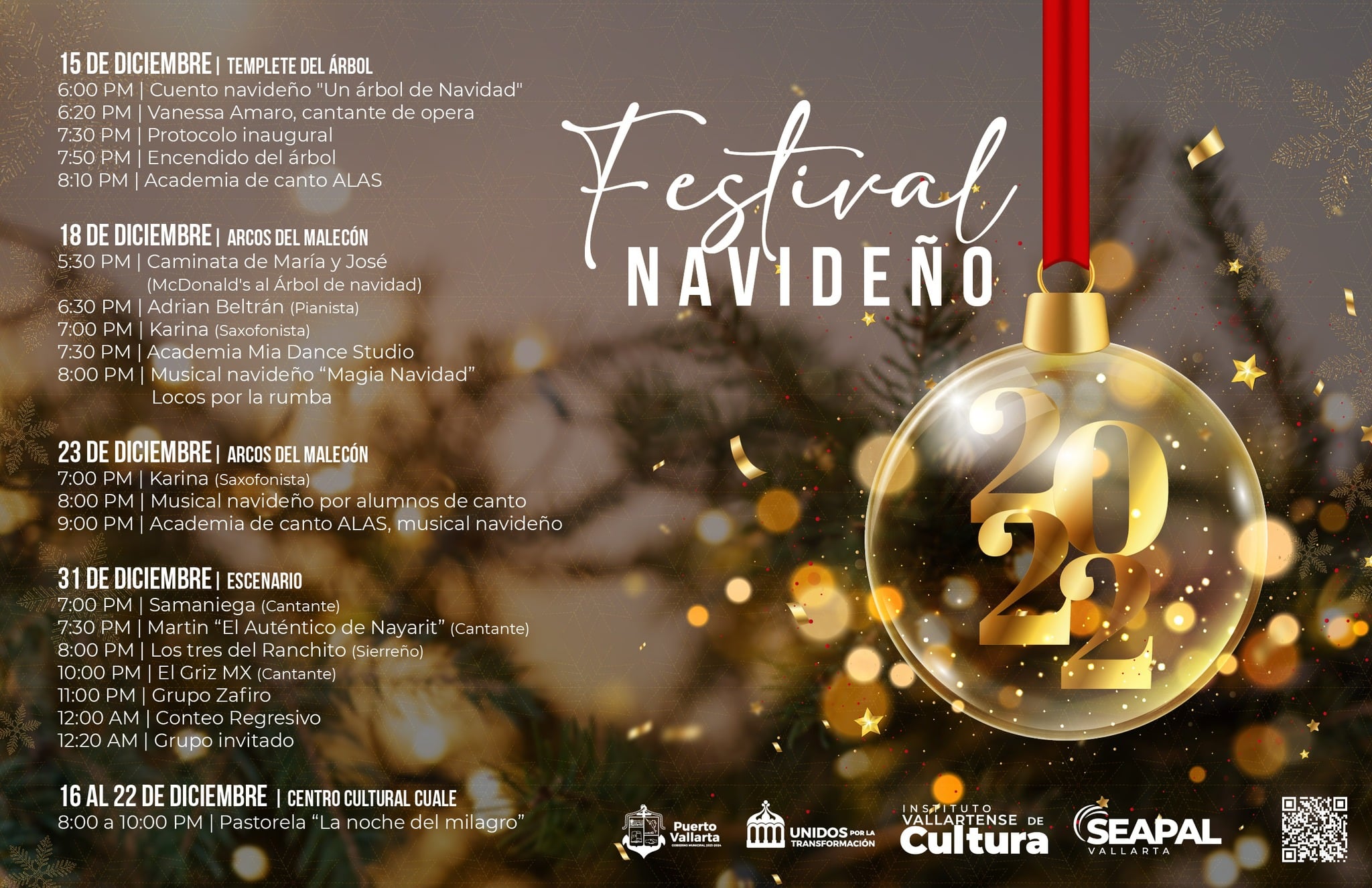 DECEMBER 18
MALECON ARCHES
5:30 P.M : Mary and Joseph's Walk
(McDonald's to the Christmas Tree)
6:30 PM : Adrian Beltran (Pianist)
7:00 PM: Karina (Saxophonist)
7:30 PM: Academia Mia Dance Studio
8:00 PM: Christmas Musical "Magia Navidad".
Locos por la rumba

DECEMBER 23RD
MALECON ARCHES
7:00 PM: Karina (Saxophonist)
8:00 PM: Christmas Musical by singing students
9:00 PM: ALAS Singing Academy, Christmas Musical
DECEMBER 31
STAGE
7:00 PM: Samaniega (Singer)
7:30 PM : Martin "El Auténtico de Nayarit" (Singer)
8:00 PM: Los tres del Ranchito (Sierreño)
10:00 PM: El Griz MX (Singer)
11:00 PM: Grupo Zafiro
12:00 AM: Countdown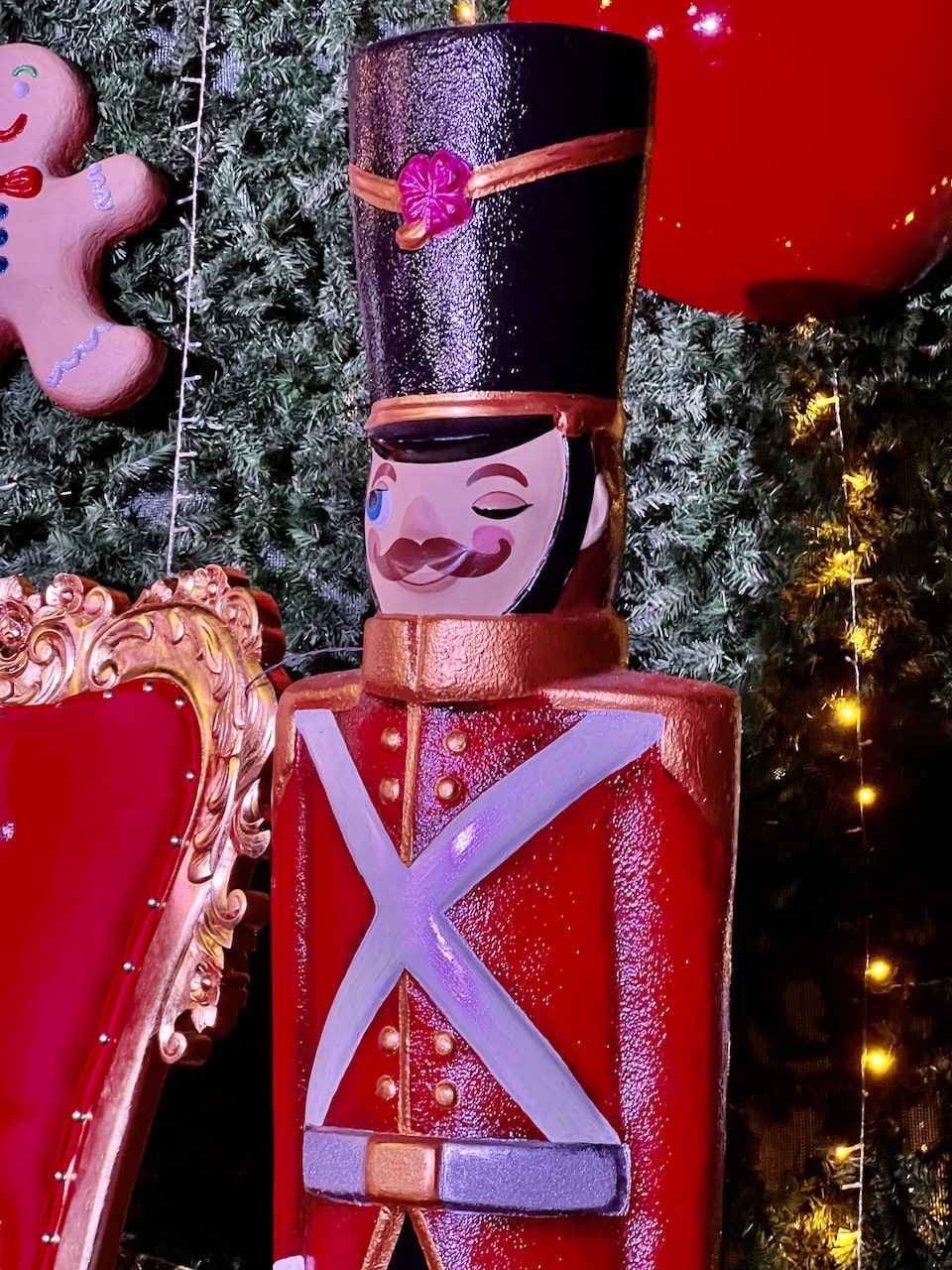 As the holidays around Puerto Vallarta are celebrated, know that Mexico is full of rich Christmas traditions. These include:
Posadas
You'll hear this term a lot. It represents two different things. It started as a recreation of when Joseph and the Virgin Mary set out looking for a shelter for the birth of Jesus in Bethlehem. Occurring from December 16th until December 24th, processions travel to homes to ask for lodging in song, and the party begins when the host throws open the door.
The term "Posada" is also used to describe a holiday party that businesses do for their employees.
Christmas Day Traditions & Events
December 24th is when the main Christmas celebrations happen around Mexico. Turkey is the main part of the feast, accompanied by many other dishes, including sweet and savory tamales. Pinatas are a fun part of the Christmas traditions around Mexico. The paper mache and clay star shapes are filled with sweets.
Day of the Three Wise Men
Every year on January 6, children in Mexico look forward to "Three Kings Day", as it is also synonymous with gifts for all little ones. It is intended to commemorate the adoration of the Child Jesus by the three wise men, who came from the East to pay honors and bring presents to the newborn.