Esta publicación también está disponible en:

Español
Queer Owners Welcome All to Neighborhood Bar That Anchors Las Terrazas Complex
A new "everybody friendly" bar has been opened at Basilio Badillo 447, adding to the quickly expanding options of restaurants and bars that have recently opened in the East Emiliano Zapata neighborhood.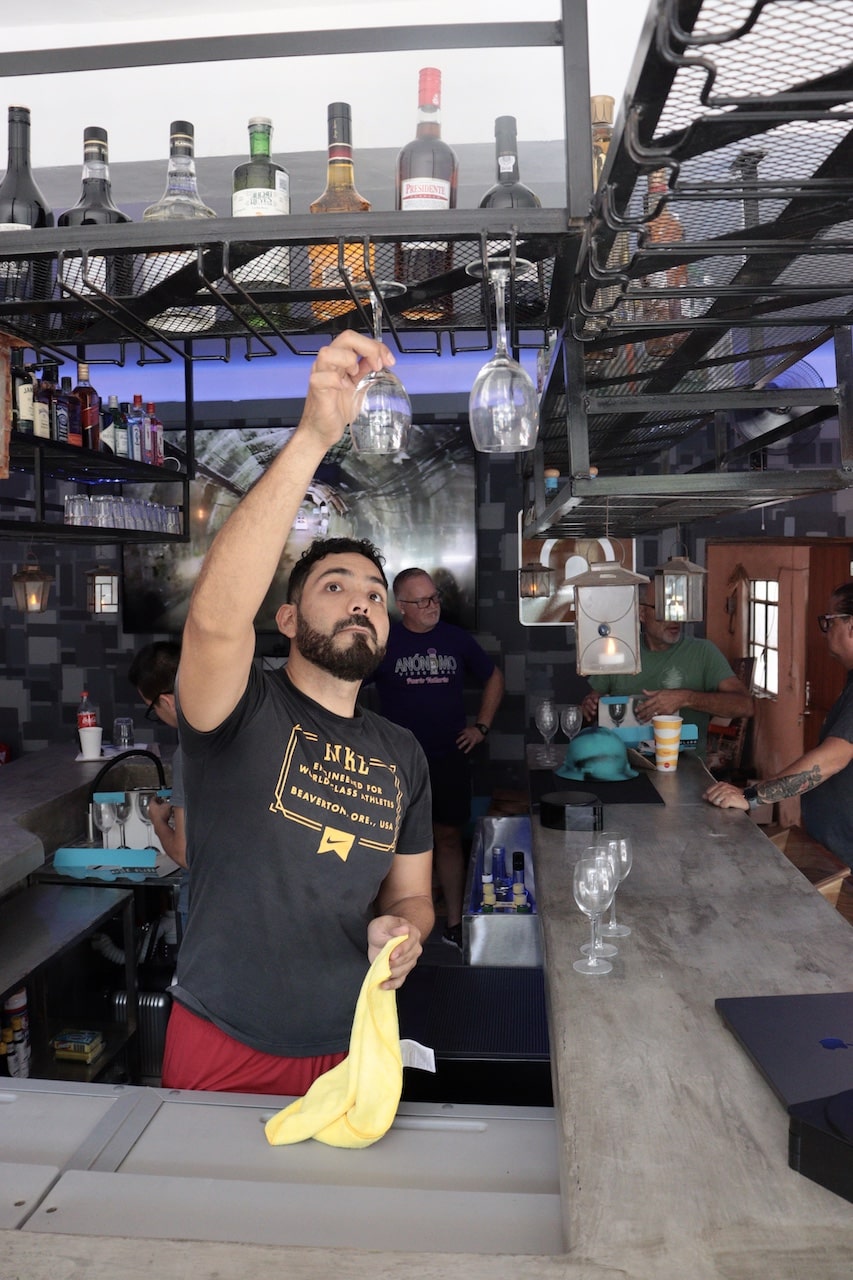 The Tunnel Bar, opened by local entrepreneurs Sugarbaker, Roger Allen, Bryan Stocks and Tamale Ringwald, is a neighborhood bar to meet, have great cocktails and the owners say, even better conversation and catch up with friends and neighbors.

The Tunnel Bar is hosting a soft opening on Wednesday, March 8, from 11 a.m. to 2 a.m.
Roger Allen and Bryan Stocks, no strangers to the bar scene, own Anonimo Video Bar and its neighbor upscale bar One Six One, as well as the recently opened restaurant Judy's Diner. Tamale and Sugerbaker own Tamale's Tours. All are very active in the community.
The Tunnel Bar is the first business that will open that will be part of a larger group of businesses called Las Terrazas, and anchors the building at the corner of Basilio Badillo and Jacarandas. The vision for Las Terrazas includes a larger complex of restaurants, bars, and shops in East Emiliano.
Las Terrazas is the vision of Al Carswell, an entrepreneur and long-time resident of Puerto Vallarta bringing his experience in the hospitality industry to Puerto Vallarta.
The name of the bar comes from its location. It sits 1,200 feet from the entrance of Tunnel Chico, which takes you out of Zona Romantica.
"The theme of the bar is everything tunnel," explained Ringwald. "Being 1,200 feet from the main tunnel that takes you out of town, we wanted to do something that felt warm, yet had a clear visual reference to the area."
He said that the four friends were on vacation in an area that was full of tunnels and the theme just came to them.
"We began taking videos of us driving through the tunnels and the ideas just kept coming in," he added. "The bathroom door will look like a mine shaft entrance. The artwork on the walls is reminiscent of 1980's NY subway graffiti. The look and feel are all tunnel related. This has truly been a group effort. Once we came up with the name, all of the design details fell into place."
Ringwald said they had been looking at locations for almost a year, and settled on the current spot because of its up and coming growth, and its "neighborhood feel."
"With the new growth in this neighborhood, we feel that we would be a greatly needed addition to this barrio," he said.
Several bars and restaurants have opened in the area including Qulture, Bonita Box and Kitchen, Don Baguette, Casita Wine and Garden, Greasey Gourmet, Awaysis and Frida's 4.0.
"We really wanted to open a place where you could come and have a great cocktail and even better conversation, then go next door and have a bite or do some shopping," Ringwald explained. "We have curated a great playlist of music that will always be playing, but will not be at a level that you would have to scream over."
The bar will feature a specialty drink menu of fabulous cocktails – all named after famous tunnels in the world – and a special happy hour from 3 to 6 each day. And in keeping with the theme, steamed hot dogs will be on the food menu.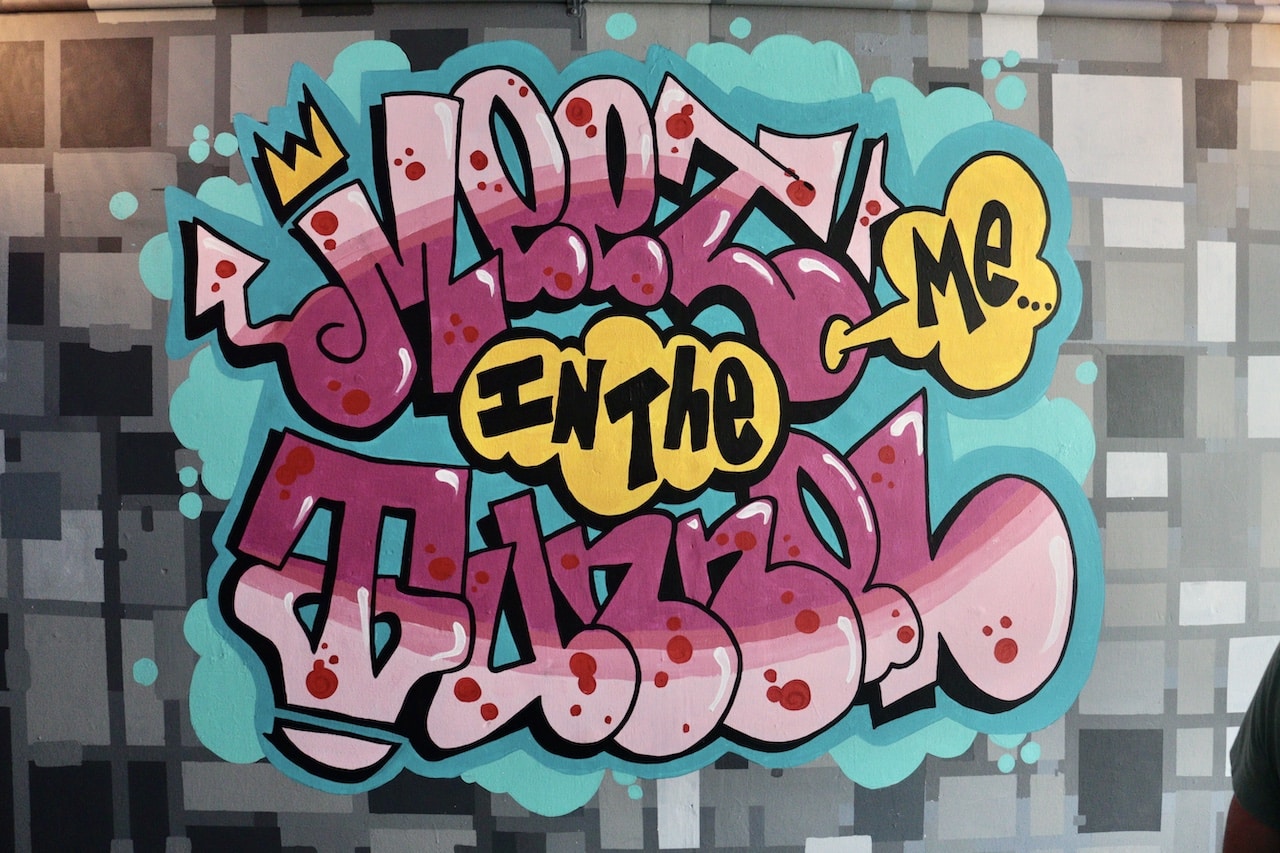 "We will start off by serving Subway Dogs (steamed all beef hot dogs)," Ringwald said. "If you have ever been in a subway, no matter where in the world, they always seem to be serving hotdogs! Once the other spaces are open in Las Terrazas, we will offer specialty menu items from the other two restaurants (Vietnamese and Italian)."
And while the bar is owned by four gay men, Ringwald stressed that it would cater to everyone as a neighborhood bar. He and his husband Sugarbakr live in the neighborhood (about three blocks away).
"All four owners are all queer but we wanted to make this bar for everybody. We want to bring something a bit different to the area, while still reflecting the community," he said.
Tunnel bar will join Reinas, Fridas, Elixir and Awaysis as LGBTQ+ owned businesses in the general area.
"We really love this part of town. And there are not a lot of queer bars in the area," he explained."Reinas, Fridas, Elixir, Awaysis are all in this barrio and we love them all."
You'll be greeted in the bar by Augustin, Rubicel, and Jaime. Ringwald said all have been hired to help create a fun and friendly place to drink and socialize.
Need to Know:
Address: Calle Basilio Badillo 447 (on the corner of Basilio Badillo and Jacarandas)
Hours of Operation: 11 a.m. to 2 a.m. daily
Happy Hour: 3 to 6 p.m. daily
Facebook: https://www.facebook.com/tunnelbarpv
Instagram: https://www.instagram.com/tunnelbarpv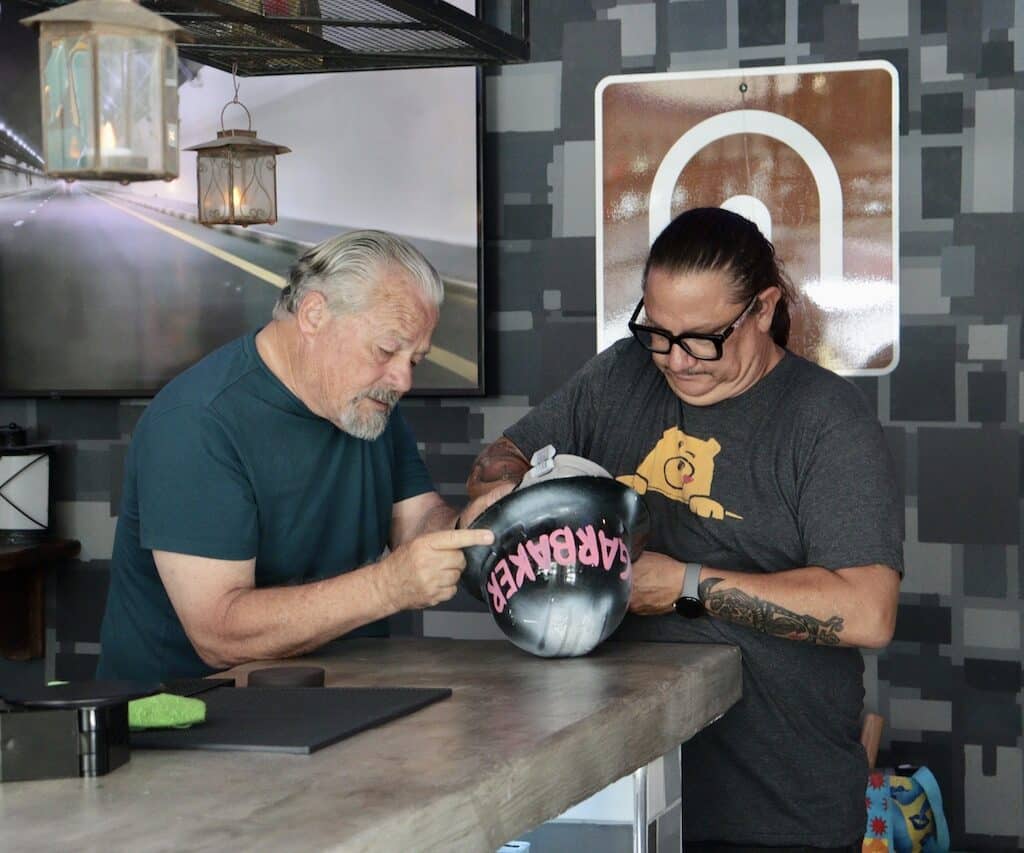 Related Stories: