Esta publicación también está disponible en:

Español
Host Your Destination Wedding in Punta Mita's Dream Settings
Punta Mita is a tropical paradise and Mexico's crown jewel, boasting luxurious private villas surrounded by pristine white sand beaches and crystalline turquoise waters. It's the perfect location for a beautiful beach wedding steeped in luxury and relaxation.
Your Wedding Trip to Punta Mita
Your wedding trip to Punta Mita can be the getaway you've always dreamed of, with world-class Jack Nicklaus golf courses, luxury shopping, stellar service, and ample privacy to escape and relax comfortably. Hike the Monkey Mountain, go whale watching in Banderas Bay, or catch some waves at one of the world's best surfing destinations. While you enjoy yourself, our team will take care of all the details for your destination wedding. So sit back, relax, and enjoy your time in Mexico's stunning gateway to paradise.
Say "I Do" at Your Private Villa in Paradise
For a venue that serves as both luxury accommodation and the perfect setting for the upscale beach wedding of your dreams, please choose from our stunning private villas in Punta Mita. Get ready in opulent comfort and privacy before your ceremony. When ready, walk down the aisle against the backdrop of Earth's most magnificent sand and surf. Then, enjoy an exclusive, private reception with your nearest and dearest. It's the ideal solution for beautiful, intimate ceremonies and receptions that celebrate you and your beloved in style, with a space you can customize to suit your needs.
Why Choose a Wedding Venue with Villa Experience?
Choosing the perfect wedding venue or private villa for your special day in Punta Mita can be overwhelming. There are countless options, and it's challenging to sift through them all while coordinating with family and booking flights. At Villa Experience, we take the guesswork out of selecting the perfect private villa or wedding venue for your special day in Punta Mita. Our knowledgeable team considers your needs and makes expert suggestions for private villas and wedding venues that fit your requirements. We guarantee you'll have a show-stopping event you and your guests will remember fondly for years.
Start Planning Your Perfect Private Villa Wedding Today
Whether you know precisely the kind of private villa or wedding venue you'd like for your destination wedding, or you're just getting started and need some innovative ideas for how to host your perfect wedding at a villa, we're eager to help! We'll balance your needs with availability, budget, and more, and we're always happy to answer any questions and offer expert advice. We'll even advise you on the most trusted local wedding planners to ensure you receive high-quality assistance and impeccable service when planning your perfect Punta Mita wedding.
The Best Punta Mita Wedding Venues and Villas
Here are some of the top private villa rentals in Punta Mita that are ideal wedding venues:
If you're searching for a romantic and sophisticated wedding venue, look no further than Casa China Blanca. This stunning villa in Puerto Vallarta, Mexico, is known for its breathtaking beauty and was even featured as the backdrop for party scenes in the movie "Limitless" starring Bradley Cooper. From the moment you step inside, you'll be struck by the villa's elegance and refinement. With its white marble floors and luxurious furnishings, every detail has been carefully chosen to create an atmosphere of pure luxury and romance. One of the villa's most captivating features is its back terrace, which boasts sweeping views of the ocean and a tranquil, serene atmosphere perfect for unwinding with your loved ones. And if you're in the mood for modern fun, the villa's pool is the ideal place to splash and create lifelong memories. Casa China Blanca is the ultimate wedding venue for couples looking to create a truly unforgettable experience. With its stunning beauty and romantic ambiance, you'll feel like you're living in a fairytale come to life.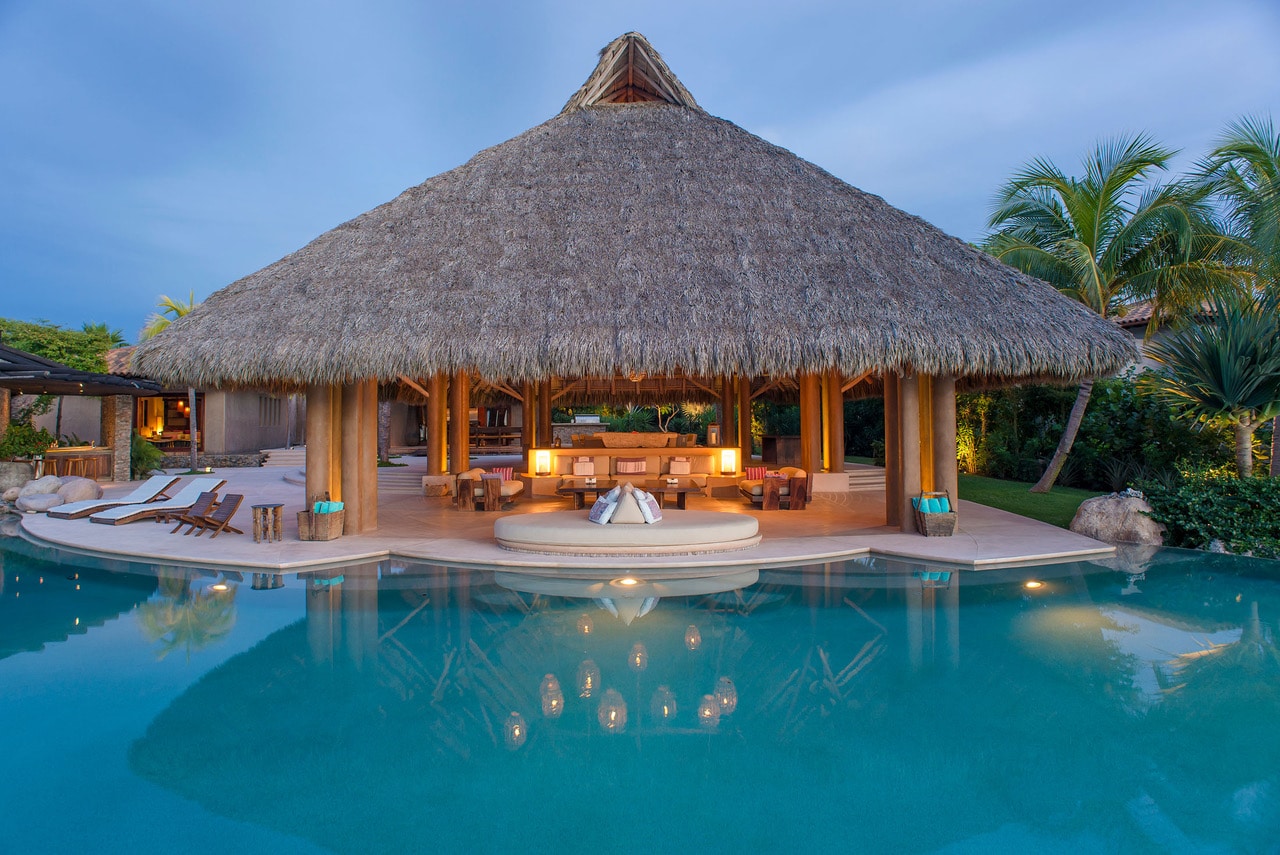 Casa Majani – A Sensual and Meditative Experience
Casa Majani is part of the exclusive Punta Estates and is a stunning creation by world-renowned architect Manolo Mestre. This villa's native simplicity and warm colors create a sensual and meditative experience, making it the perfect venue for small corporate retreats, weddings, or social events with a maximum of 30 guests. Each room in Casa Majani is designed with intention, with a network of pathways through expansive reflection pools connecting each unique structure. This creates the illusion that the villa is suspended over the mighty Pacific Ocean, providing undisturbed views of the blue horizon with over 150 feet of infinity edge. The villa's grand palapa is nestled beneath a palm-thatched roof. It provides a nearly ethereal experience, with steadfast ocean breezes and sun-bathed terraces creating the perfect marriage of nature and nurture. Striking ocean vistas surround all points in Casa Majani's central gathering area.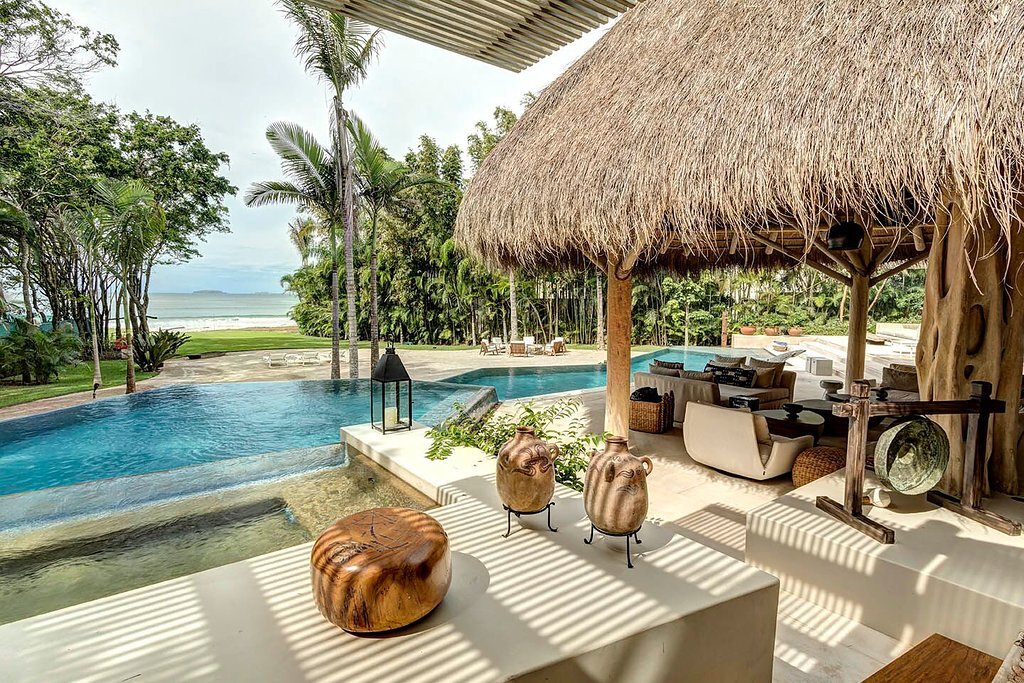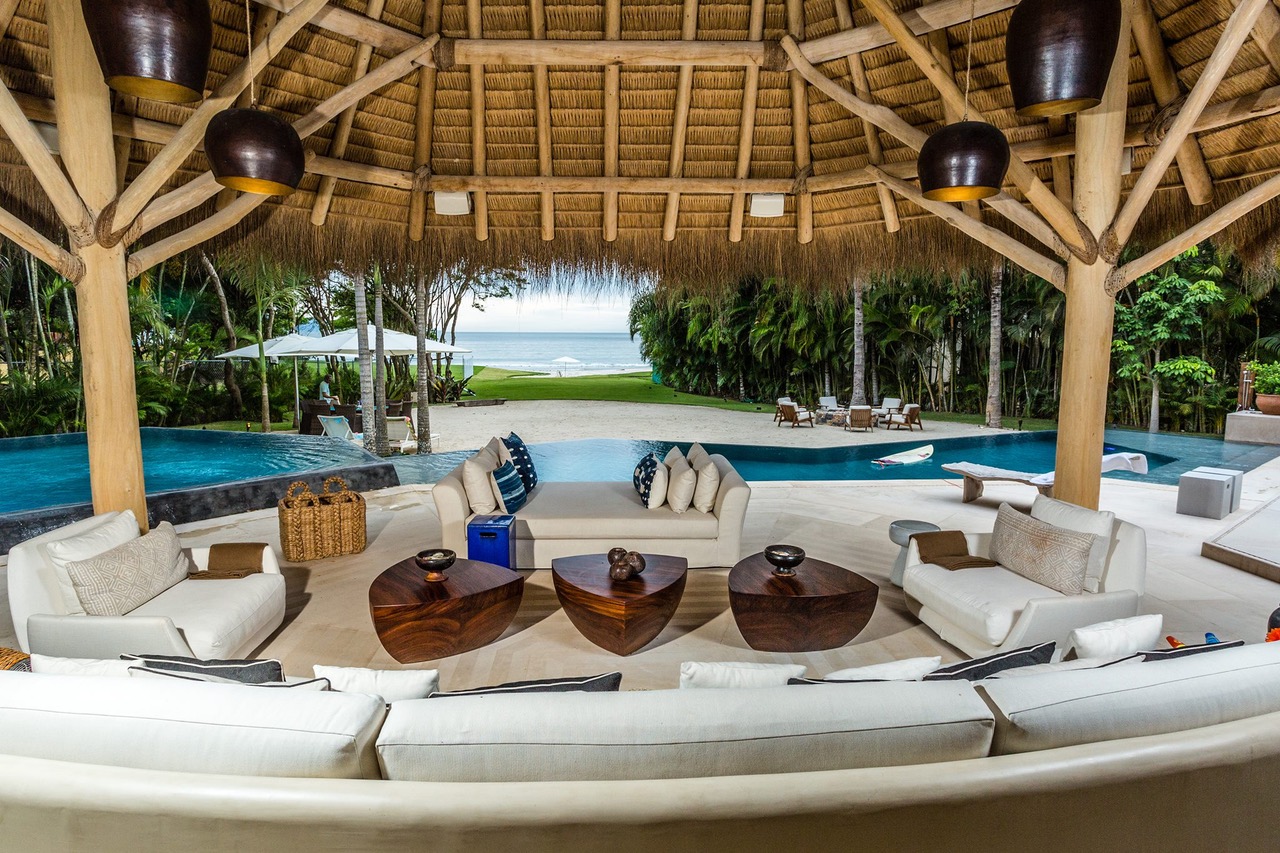 Experience luxurious beachfront living in the exclusive Los Ranchos Estates neighborhood at Casa Escondida, a stunning six-bedroom villa with a Mexico-meets-Morocco theme. This villa boasts a unique blend of Mexican and Moroccan design elements, providing a sense of luxury and relaxation for the beach. Inside, the villa features slip-covered furniture, stone floors, natural-fiber rugs, and captivating art pieces, all arranged around a central open-air sitting area covered by a palapa. The indoor living and dining room opens onto terraces on two sides, offering a seamless connection with the outdoors. One of the best things about Casa Escondida is its direct access to the beach. Within four minutes, you can reach "El Surf" Beach Club and "La Lanchas" surf break.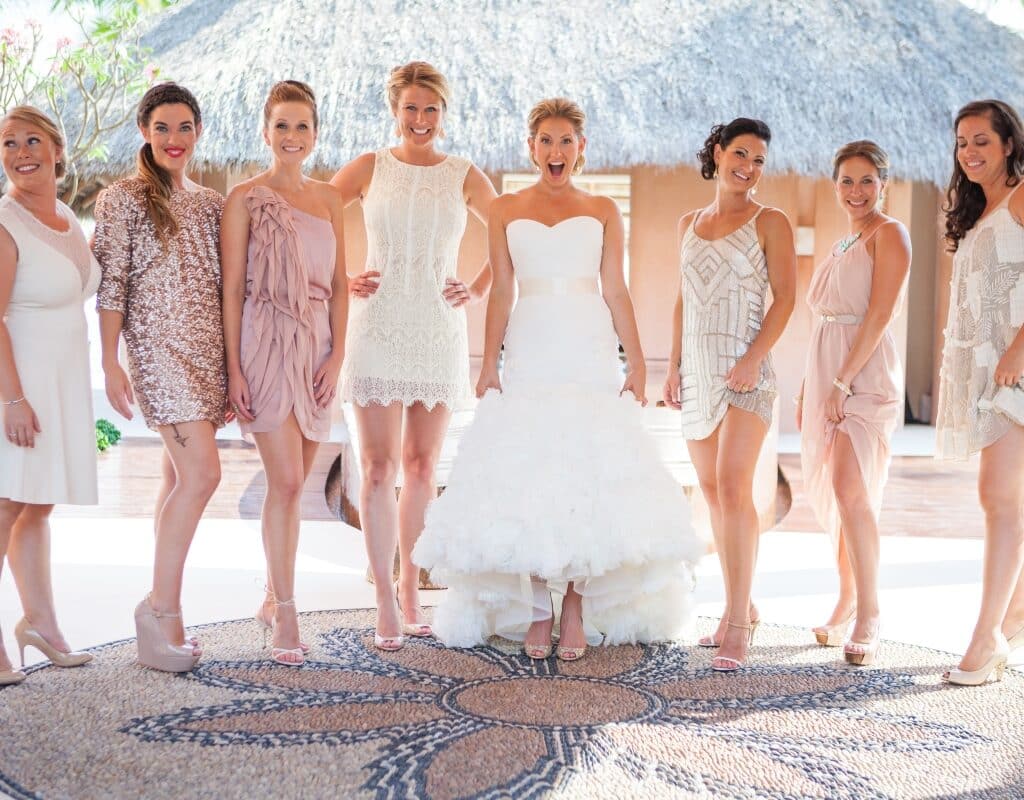 Casa Tres Soles – A Dream Destination for Your Wedding
If you want an unforgettable destination wedding, look no further than Casa Tres Soles. This luxurious retreat is located in the exclusive Punta Mita enclave. It boasts nine spacious bedrooms, each with a private en-suite bathroom, making it the perfect place to accommodate up to 22 guests. One of the things that makes Casa Tres Soles so unique is the way it blends modern luxury with a traditional Mexican design. The open-concept living area is an excellent example, with its high ceilings, sleek furniture, and vibrant colors embodying Mexico's essence. And when it comes to outdoor spaces, the villa truly shines. With multiple terraces, a stunning infinity pool, and a breathtaking rooftop deck with sweeping views of the Pacific Ocean, you'll feel like you're living in a dream. When it comes to your wedding ceremony, the villa's gardens provide a beautiful and natural backdrop that will take your breath away.