Esta publicación también está disponible en:

Español
The Palm Cabaret and Bar, Puerto Vallarta's oldest live entertainment venue in Old Town, was originally a video restaurant-bar.  – a hangout where singers, musicians and drag queens would perform during their stay in Puerto Vallarta.
And now, 20 years later, it's a top entertainment destination for locals and tourists alike, occupying Trip Advisor's number three of the 116 things to do in Puerto Vallarta in the "concerts, shows and cabarets" category.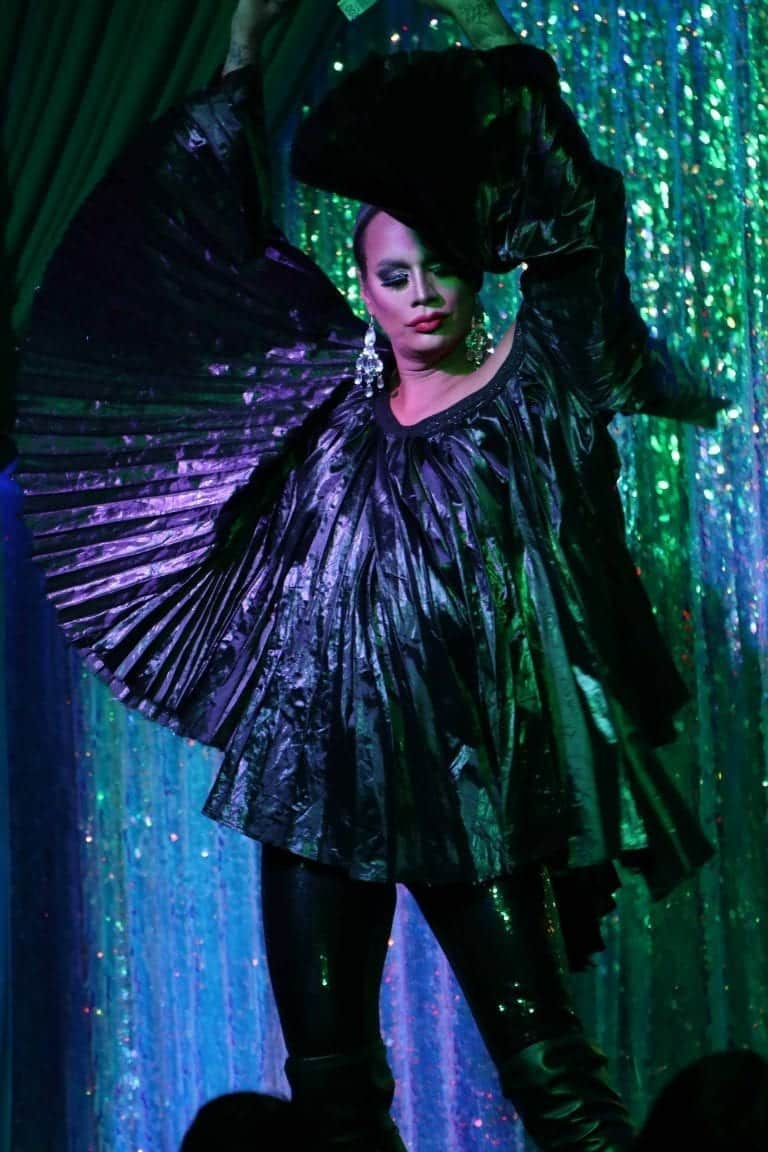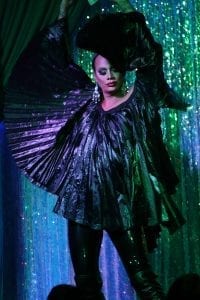 "It was beautiful," laughed Mark Robert Rome, original manager and entertainment director during the early years of The Palm. "But it's even more beautiful now that it has grown. There are more seats, the stage is wider, it has a better sound and lighting system. It has improved over time; you could say that it went from a simple cabaret to a modern showroom."
And grown it has. The Palm can easily seat 140 attendees, located in the heart of the Zona Romántica (Olas Altas #508) is known as one of the best places to see internationally known artists.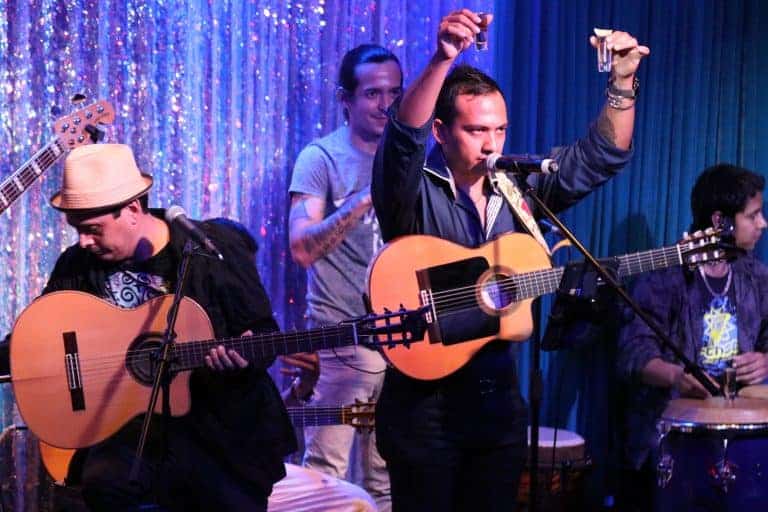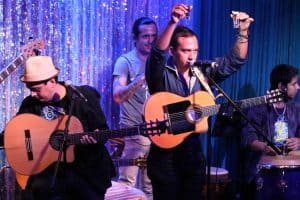 "During the first years, Ida Slapter offered a hilarious show of parodies and the participation of the audience made it unforgettable," Rome explained, while reminiscing about some of the cabaret stars that helped build a recurring audience in the early days. "Our repertoire also included Carrie Chesnuts' show called The Lady and her Sax, who sang opera one day and the next day belted out an obscene blues. "It could be sweet on the flute one day and the next you could hear the groan of her tenor sax."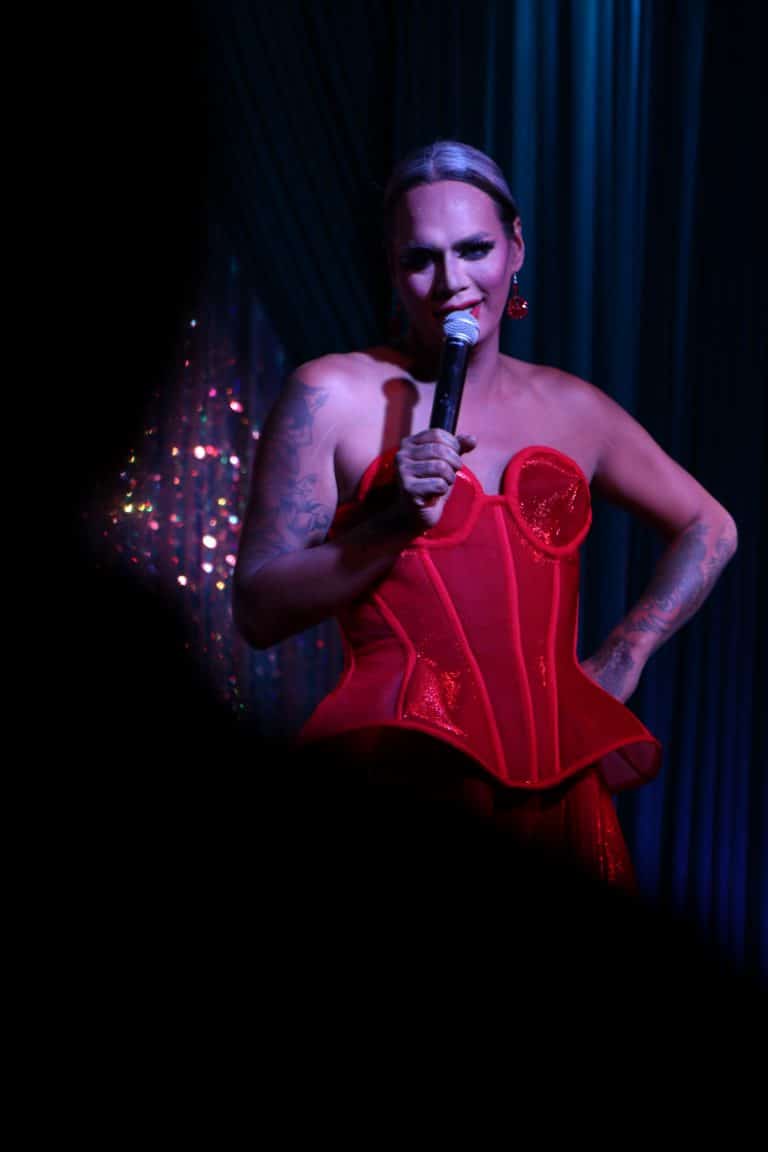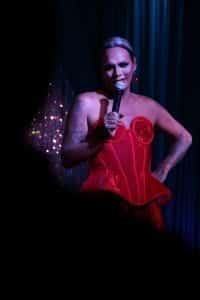 The versatility of The Palm this year captures the attention of artists such as Lady Zen, who will perform November 20, 21, 23, 27, 29 and 30 at 5:30 p.m. and on December 15, 18 and 19 at 9:30 p.m. The internationally known prize winner, singer and songwriter congratulates the artists who have been part of the project.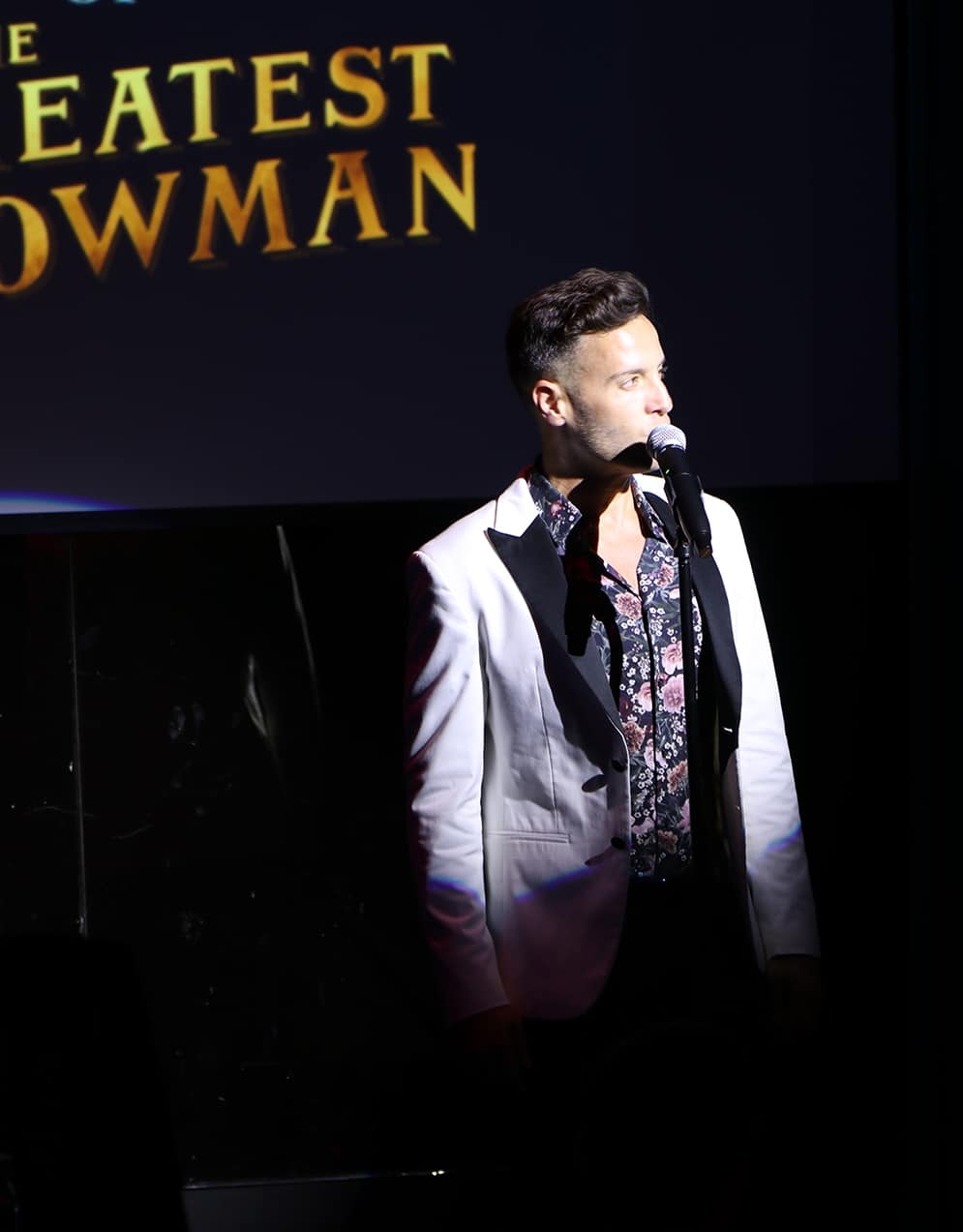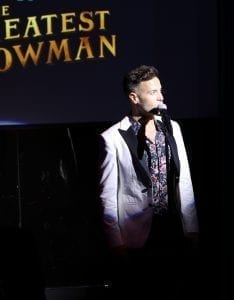 "20 years ago it was the only game in town and when I came to Vallarta a year ago, The Palm stood out with internationally acclaimed performers like Kim Kuzma, Nate Buccieri and Piel Canela." Zen said. "The Palm was the inspiration for the Vallarta entertainment scene to be what it is today…Its history stands as a shining example of longevity and success. Congratulations to all the entertainers who have graced that stage."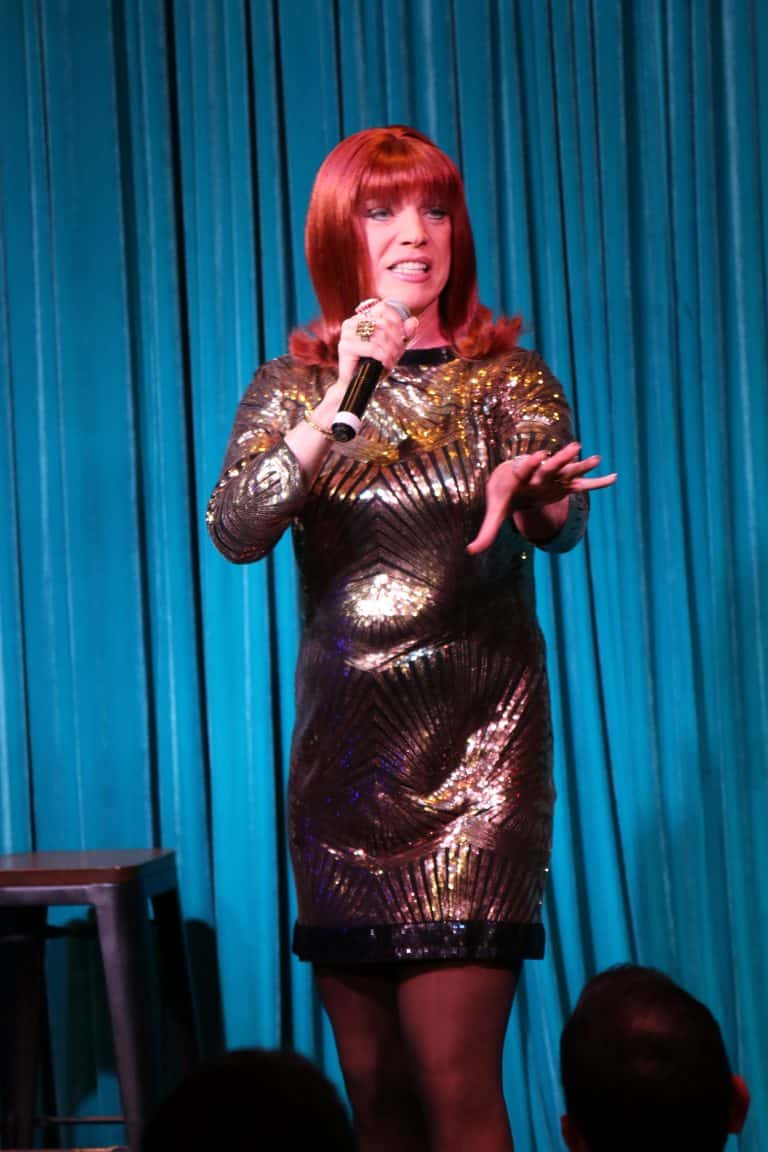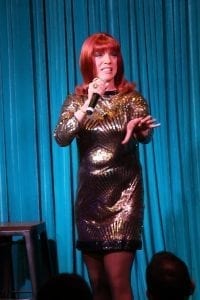 Just a few of the 180 shows to be expected in this 20-year season include Kim Kuzma (Canada), Miss Conception (Canada), Varla Jean Merman (USA), Branden & James (USA/Australia), Lady Zen (USA), Bohemia Viva (Argentina), The Kinsey Sicks (USA) and Dueling Drag Divas (USA).
Dueling Drag Divas actually began their career at The Palm – and are returning to Puerto Vallarta to help celebrate.
November 18 will mark the official kickoff for the 20th year, an event that promises to bring together the best artists of the cabaret in an atmosphere with a charitable spirit for Santa Esperanza Children's Shelter.
"This is the 20th opening of The Palm but it will also be a fundraiser for the Santa Esperanza Children's Shelter (RISE) and 100% of what is collected on tickets will be destined to the Orphanage. The event is completely open to the public and the minimum suggested donation is $500 pesos," explained Alex Bourgeau, Artistic Director/General Manager at The Palm Cabaret and Bar.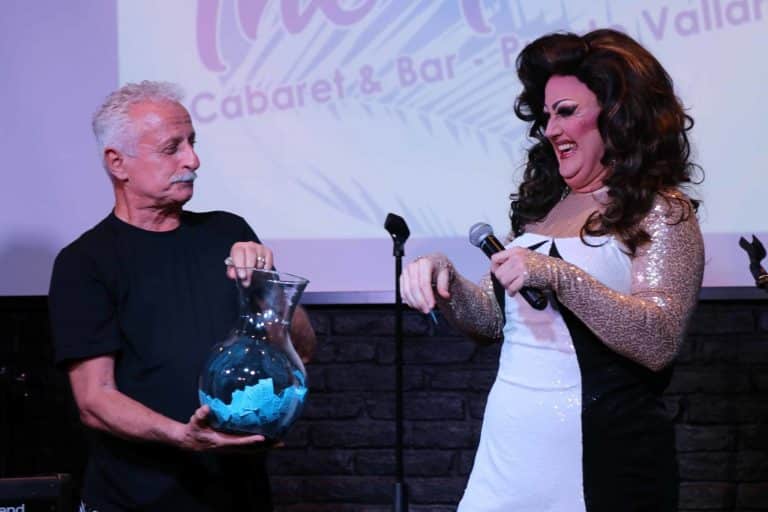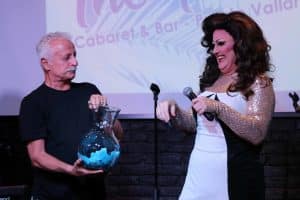 The oldest live entertainment venue in the heart of old town just keeps getting better, from sophisticated bands, to live singing drag shows there is something for everyone. The Palm invites you to take in a show and make it a perfect day in paradise.
Message to the public from Alex Bourgeau General Manager and Artistic Director at The Palm Cabaret and Bar.
I've been involved in the Palm Cabaret & Bar for the last 5 years, and in that time, I have had the privilege of watching the "Little Cabaret that Could", become the "Little Cabaret that Is".  With attention to detail, interest in local talent, and a goal to keep getting better, we hope that the Palm becomes home to not only the entertainers, but to spectators as well.  We have been fortunate to have some of the most amazing talent walk on our stage, and we are proud of every single one of them. From the incredibly powerful vocals and striking wit of previous Artistic Director Amy Armstrong to the thought provoking and emotion story telling of Coco Peru and Leslie Jordan, the Palm is home to some of PV's finest entertainers. This year, our resident artists, Miss Conception, Kim Kuzma and Piel Canela join many returning acts including Palm Cabaret alumni to help celebrate this 20-year milestone.  Expect a season like no other, as our main goal is to entertain. You will laugh, and perhaps shed a tear as we present what we feel is our most diverse season yet.  Please come by the Palm and get to know our staff, have a chat, and let's talk about what we have in store and what memories you may have, perhaps get the inside scoop on what surprises we have planned. We look forward to welcoming you to our home.  A home; 20 years in the making.