Esta publicación también está disponible en:

Español
Editor's Note: Chris Lopez will be performing at the Vallarta Pride Block Party on May 25, 2023. There is a minimum donation of $50 pesos to enter the block party zone. Lopez will be performing his show as a Sam Smith impersonator and will be at this amazing Block Party to make us vibrate with his incredible voice and impressive ability to capture the essence of the famous singer!
Chris Lopez is a multi-talented artist who excels in various media. He is a singer, performer, vocal coach, artistic coach, producer, director, and creative designer, among other things. However, his journey to becoming a prominent figure in the live entertainment industry began in an unexpected place: the seminary.
As a child in Argentina, Chris dreamed of becoming a priest. But as he discovered his love for music and performance, he realized that his true calling was in the entertainment industry. Chris shed his metaphorical holy robes to pursue his studies in music, focusing on vocal performance and music theory at Academia de Canto Sebastian Mellino and Show Choirs Argentina. He then embarked on his career as a singer and dancer, working on various productions in Argentina and other South American countries. Through these experiences, he collaborated with notable artists and shows, gradually building a solid reputation of his own.
Chris relocated to Puerto Vallarta, Mexico in early 2020 where he discovered The Palm Cabaret & Bar. The Palm has been hosting talented artists and performers from around the world for over two decades and it was there that Chris quickly made a name for himself in the theater scene.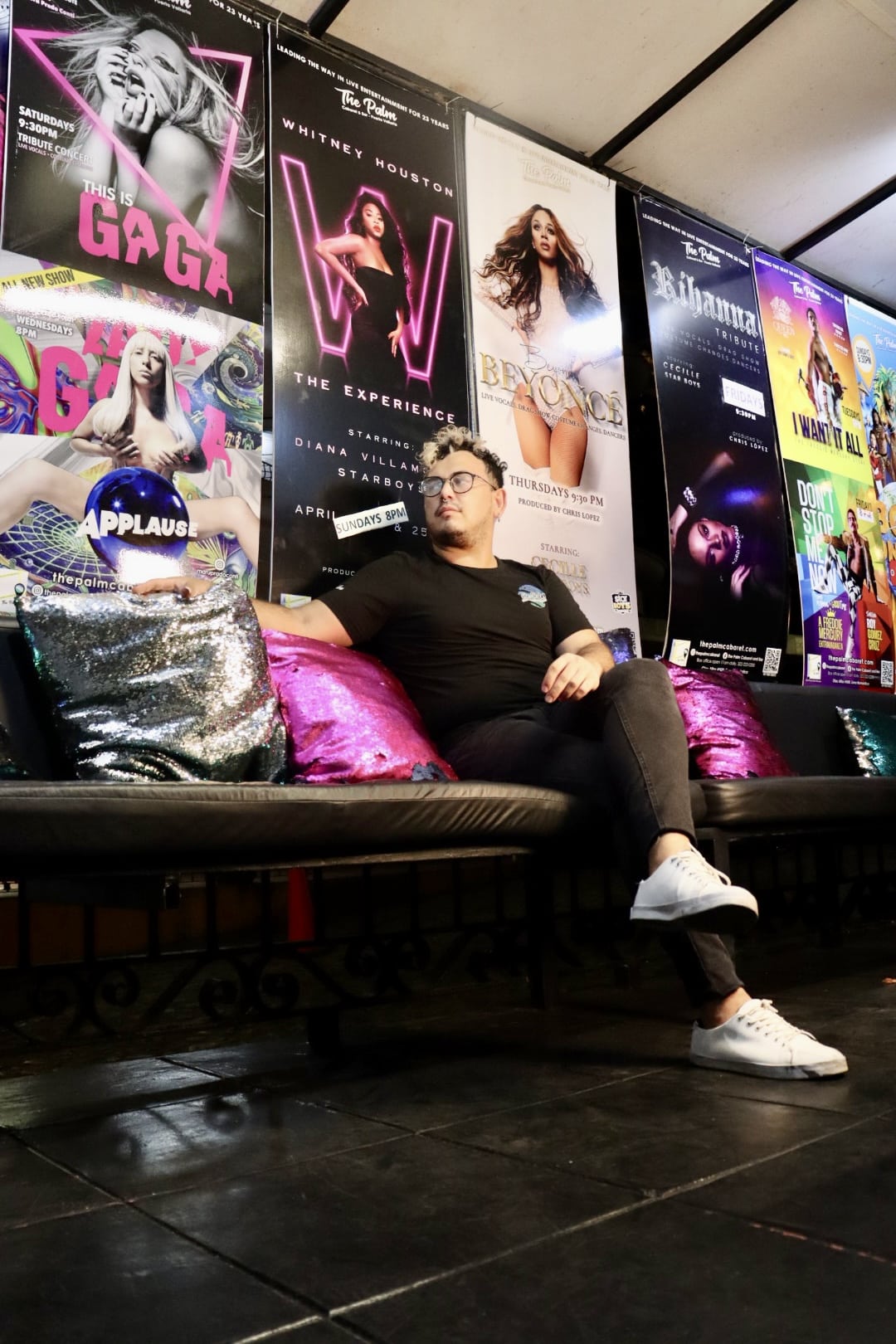 As a vocal coach and artistic coach, Chris possesses a deep understanding of each performer's needs and tailors his approach accordingly. His contagious passion for the industry and infectious energy makes every performance a memorable one. Attending one of Chris's shows at The Palm Cabaret guarantees entertainment, but it also has the potential to inspire you through his dedication and love for his craft.
One of the hallmarks of Chris Lopez's productions is his meticulous attention to detail. From costumes and set design to lighting and sound, every aspect of his shows is carefully planned and executed. This meticulousness is particularly evident in his collaboration with Drag Queen Cecille, originally from Cozumel Island, Mexico. Cecille's shows, "Beyonce" and "Rihanna," make you feel like you're attending a concert with a thousand-seat capacity. Chris describes Cecille as an excellent singer, dancer, and performer who seamlessly incorporates the voices and auras of the two very different artists, channeling their distinct styles of speech and movement. Under Chris Lopez's direction and production, Cecille is free to create and explore whatever inspires her, resulting in a captivating experience.
Chris also contributes to the Lady Gaga tribute show, participating in the creation of music and audiovisual elements. "This Is Gaga" has garnered rave reviews from audiences and critics alike. Maru Prado Conti delivers a dazzling performance as the amazing Lady Gaga impersonator, and the show features the Star Boys dancers, along with Chris, who serves as a backing vocalist and a queer showgirl in the production. Together, they create a high-energy extravaganza that is not to be missed.
One of Chris's most recent projects is a feast for the senses: "The Whitney Houston Experience" with the incredible Diana Villamonte. Audiences have been absolutely dazzled by her voice and the production elements of the show. Chris also directs the popular Freddie Mercury tribute show, "Don't Stop Me Now." He has also served as an audiovisual creator for several shows at The Palm, including "Rocket Man," "Miss Butterfly," "Boys On Fire," and "Mamma Tits."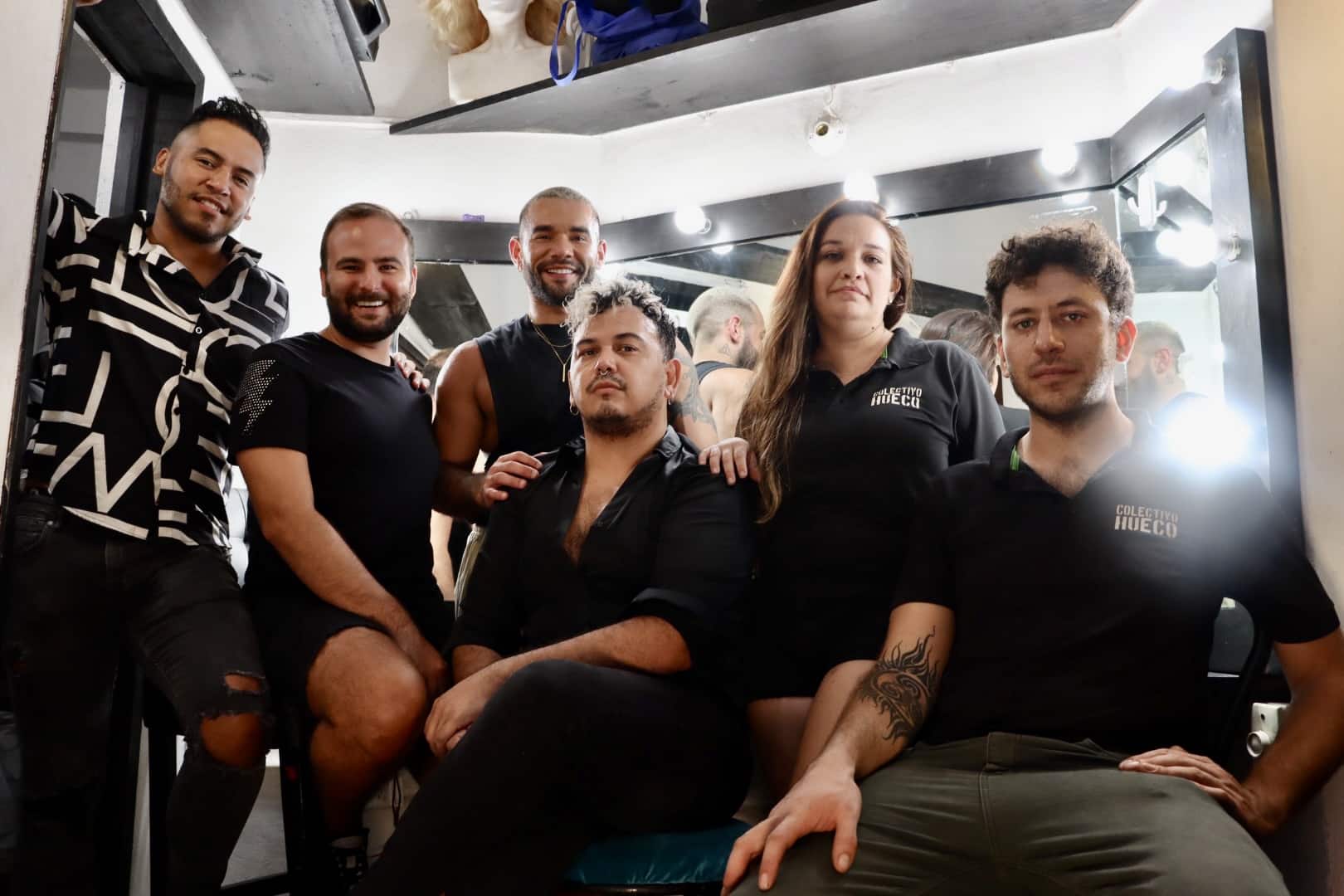 Chris's productions have received praise for their cutting-edge flair and the passion he brings to his work. He has a deep love for soul and R&B music, which shines through in every performance he is a part of. Chris has assembled an incredible team to help him bring his shows to life. Merakyl Productions is responsible for creating costumes, Affif Katan handles photography, Colectivo Hueco manages lights and sound, and Alex Moran choreographs the shows. What sets Chris apart from other producers is his ability to bring out the best in performers and help them shine on stage.
However, what truly sets Chris apart from other producers in the industry is his unique personality and sense of humor. His infectious energy and enthusiasm make every show he produces a truly unforgettable experience. And it's not just his work in the entertainment industry that makes Chris a beloved figure in Puerto Vallarta. Chris is also actively involved in many local charities and community events. He has performed at numerous fundraisers and benefits, recently volunteering as a coach for talent contestants in the RISE children's shelter fundraiser and talent show, "So You Think You Can Rise." His contributions to the local community make a difference in Puerto Vallarta. You can catch him reprising his Sam Smith tribute role in the "El Eden Block Party" for Vallarta Pride 2023 on May 25th.
Currently, Chris is working on a musical project called "The Girlies" in Mexico City, which is set to be an incredible experience. With a promising future ahead, Chris is already developing new ideas and projects that will bring even more excitement and entertainment to the community and tourists alike.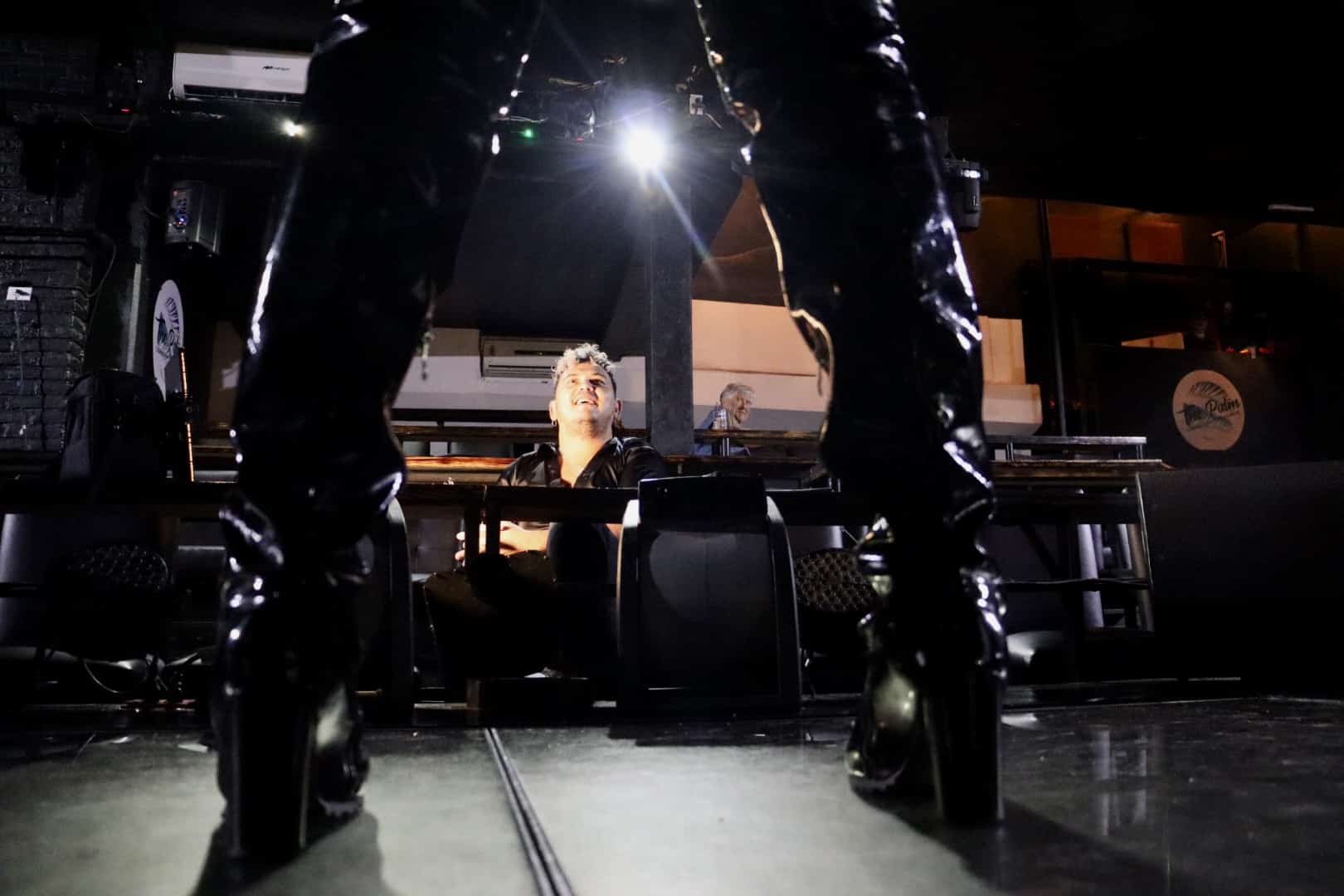 Looking ahead, Chris has many exciting projects in the works, including new tributes and innovative productions that are sure to delight audiences. He constantly pushes the boundaries of what is possible in the entertainment industry, and his creative vision and dedication to his craft make him one of the most exciting and dynamic producers working today.
So, if you find yourself in Puerto Vallarta, be sure to attend one of Chris Lopez's shows at The Palm Cabaret. Whether you're a fan of Lady Gaga, Freddie Mercury, Beyonce, or simply seeking a night of fun and entertainment, Chris's productions are not to be missed. They are a celebration of the power of music, art, pop-culture and drama. And it's all a testament to the incredible talent and creativity of one of our local industry's brightest stars.
Maybe he never became a man of the cloth, but Chris Lopez's journey from aspiring priest to acclaimed producer might be his true calling. Instead of donning humble robes, Chris is adorned in feathers, leathers, glitter, and gold…and he will make you a believer.