This post is also available in:

Español
Bars across North America will be showing "Ru Paul's Drag Race" on Friday, Jan. 6 as it premiers its 15th season at 7 p.m. CST. This year it airs on a new U.S. Network – MTV and Paramount+ in Mexico.
Bars in Puerto Vallarta are planning on showing the popular TV show, and offering specials to encourage patrons to stop by.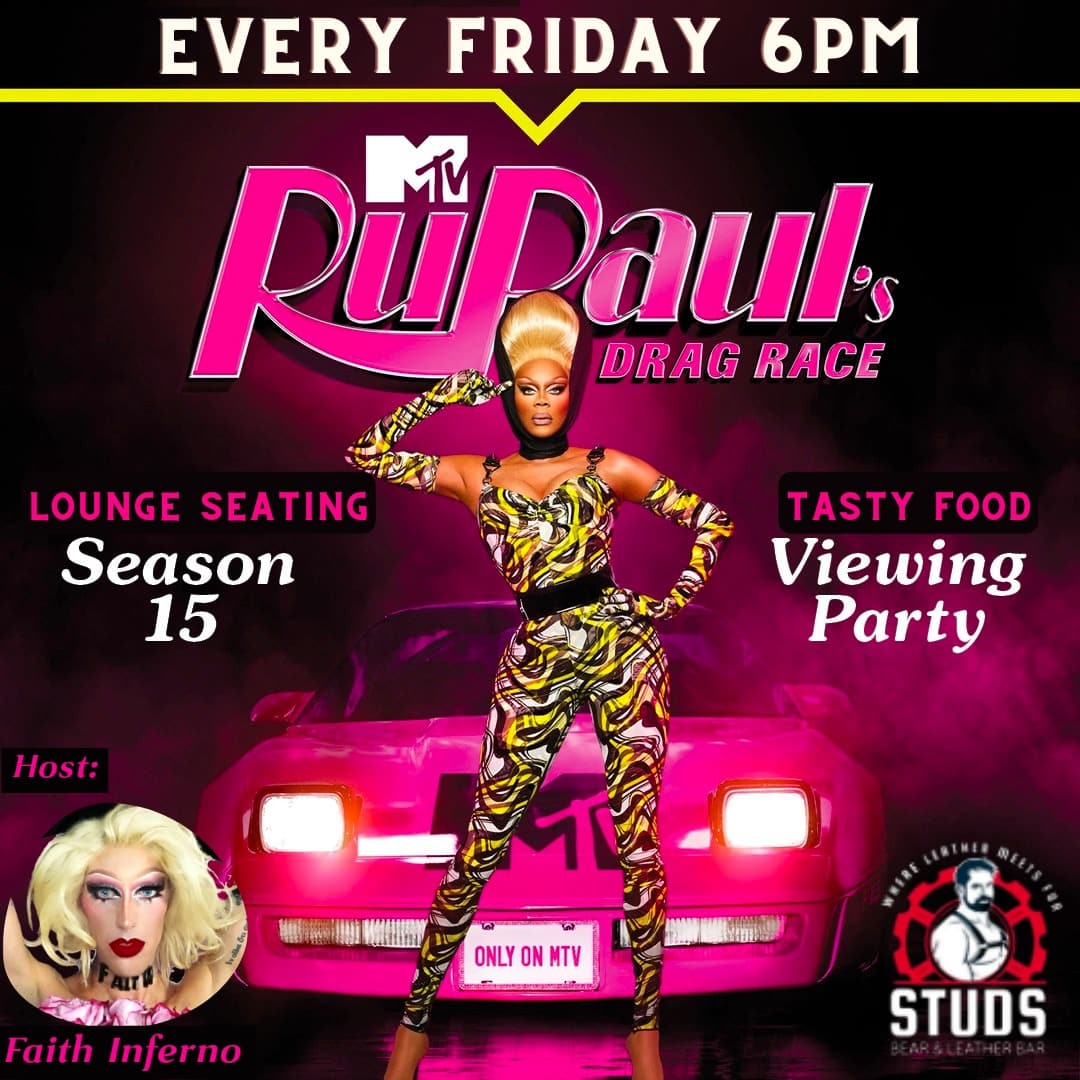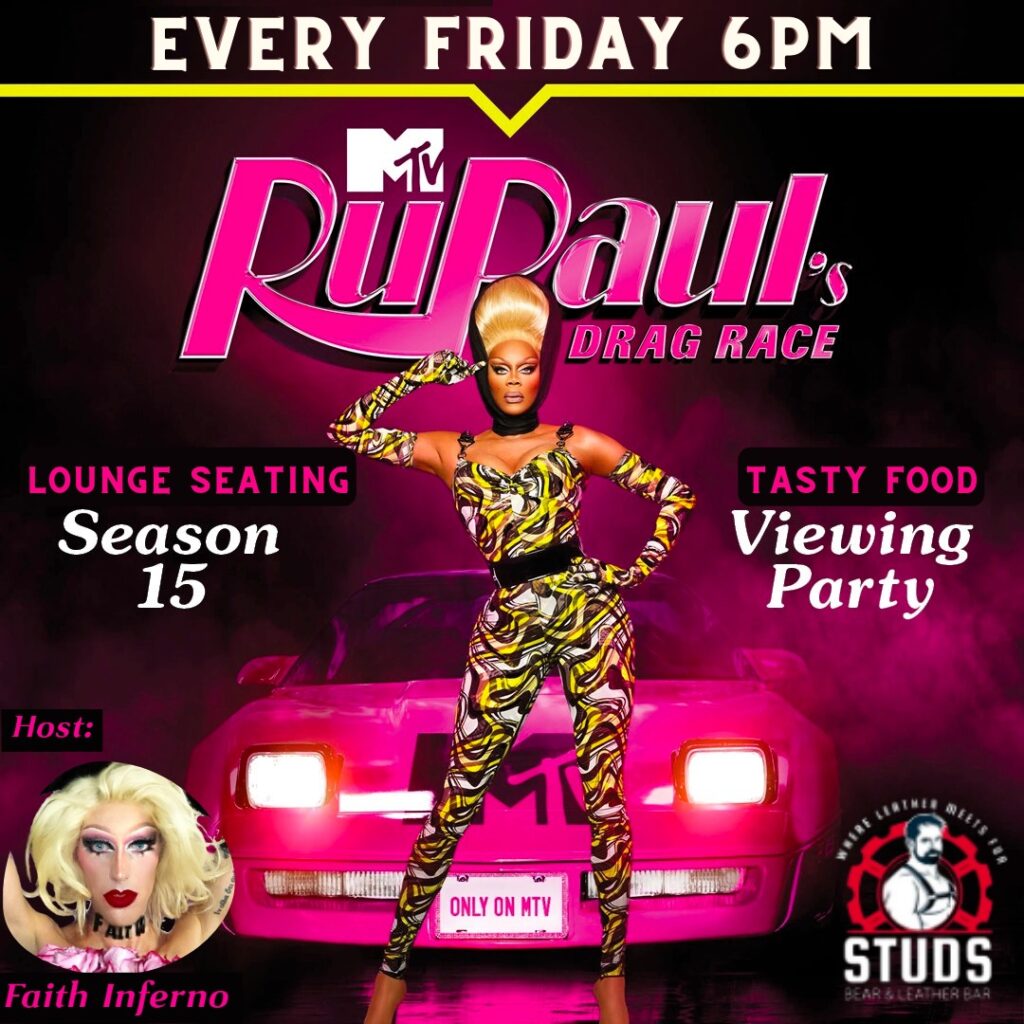 STUDS Bear/Leather Bar will unveil a new menu, and popular drag queen Faith Inferno will host the airing at Studs, and will start the viewing party at 6 p.m.
"We promise a lot of fun, as well as drink and food specials," said Hector Morales, manager of Studs. "We're excited to have Faith Inferno back and we are unveiling a new menu that includes the popular sushi but also more traditional bar type foods like hot wings, and hot dogs."
Chachacala Bar will air the show on its multiple big screen TVs as well.
Top Sky Bar will air the show on its huge TV screen at 7 p.m., and will have guest drag queens and Starboys dancers to entertain during the show's commercials.
CC's Slaughters is offering no cover charge and happy hour (2 x 1) from 4 to 9 p.m.. They will air the show at 7 p.m.
This season features the largest cast in the show's history, with sixteen queens competing, as well as the largest cash prize, with the winner earning $200,000. In December 2022, it was announced that season 15 will begin with a special two-part premiere on January 6, 2023, with a record-breaking sixteen queens competing.
The 16 queens will compete for the title of "America's Next Drag Superstar" and a cash prize of $200,000 – the highest in herstory of the main franchise – served by Cash App. Previously announced queens include Amethyst (West Hartford, CT), Anetra (Las Vegas, NV), Aura Mayari(Nashville, TN), Irene Dubois (Seattle, WA), Jax (Queens, NY), Loosey LaDuca (Ansonia, CT), Luxx Noir London (East Orange, NJ),Malaysia Babydoll Foxx (Miami, FL), Marcia Marcia Marcia (New York, NY), Mistress Isabelle Brooks (Houston, TX), Princess Poppy (San Francisco, CA), Robin Fierce (Hartford, CT), Salina EsTitties (Los Angeles, CA), Sasha Colby (Los Angeles, CA), Sugar (Los Angeles, CA), and Spice (Los Angeles, CA).
Related: