This post is also available in: Español
On April 8, 2023, performers and entertainers from across the Bay area will come together at ACT2PV to celebrate the "life and legacy" of ACT2PV Founder Danny Mininni. It will have been a year since Danny passed away at the age of 56, leaving a tremendous void in the entertainment industry in Puerto Vallarta.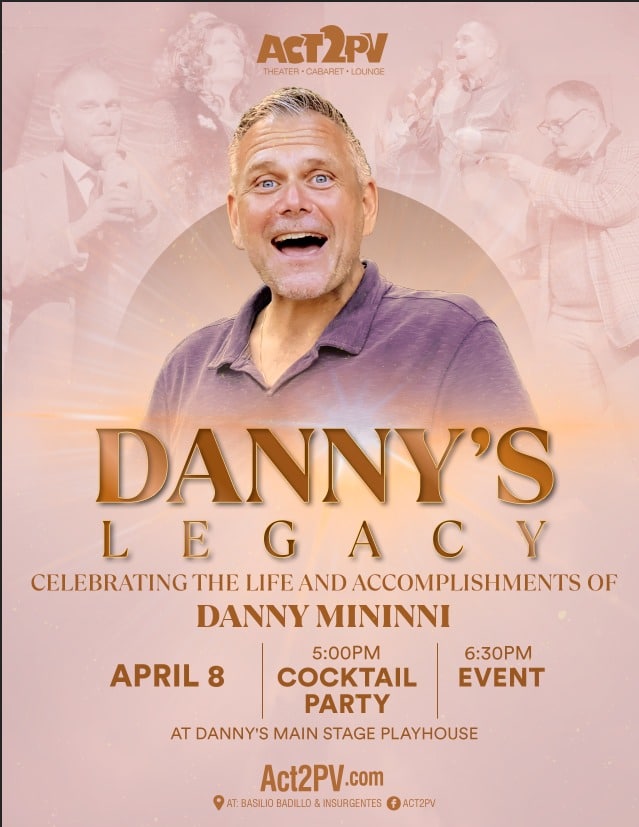 The First Annual Celebration of Danny's Legacy will feature an Italian -themed cocktail reception in the Encore Lounge, from 5 to 6 p.m. The musical celebration show starts at at 6:30 p.m. and hilarious drag queen, Hedda Lettuce, and will include musical and dance performances by some of the city's top entertainers who are grateful for the opportunities Danny gave them.
Tickets will go on sale on March 25, and this event will most likely sell out. This show is not intended to be a money-making event for Act2PV. In fact, all ticket sales will be given to the performers who have taken the time out of their busy schedules in order to honor Danny with a special song or two! This annual celebration will highlight the tremendous impact Mininni had on the entertainment industry in Puerto Vallarta.
"There is no doubt that Danny changed the entertainment industry here in Puerto Vallarta," said Alfonso Lopez, Act2PV partner, "And we want to make sure that all of Danny's hard work will never be forgotten."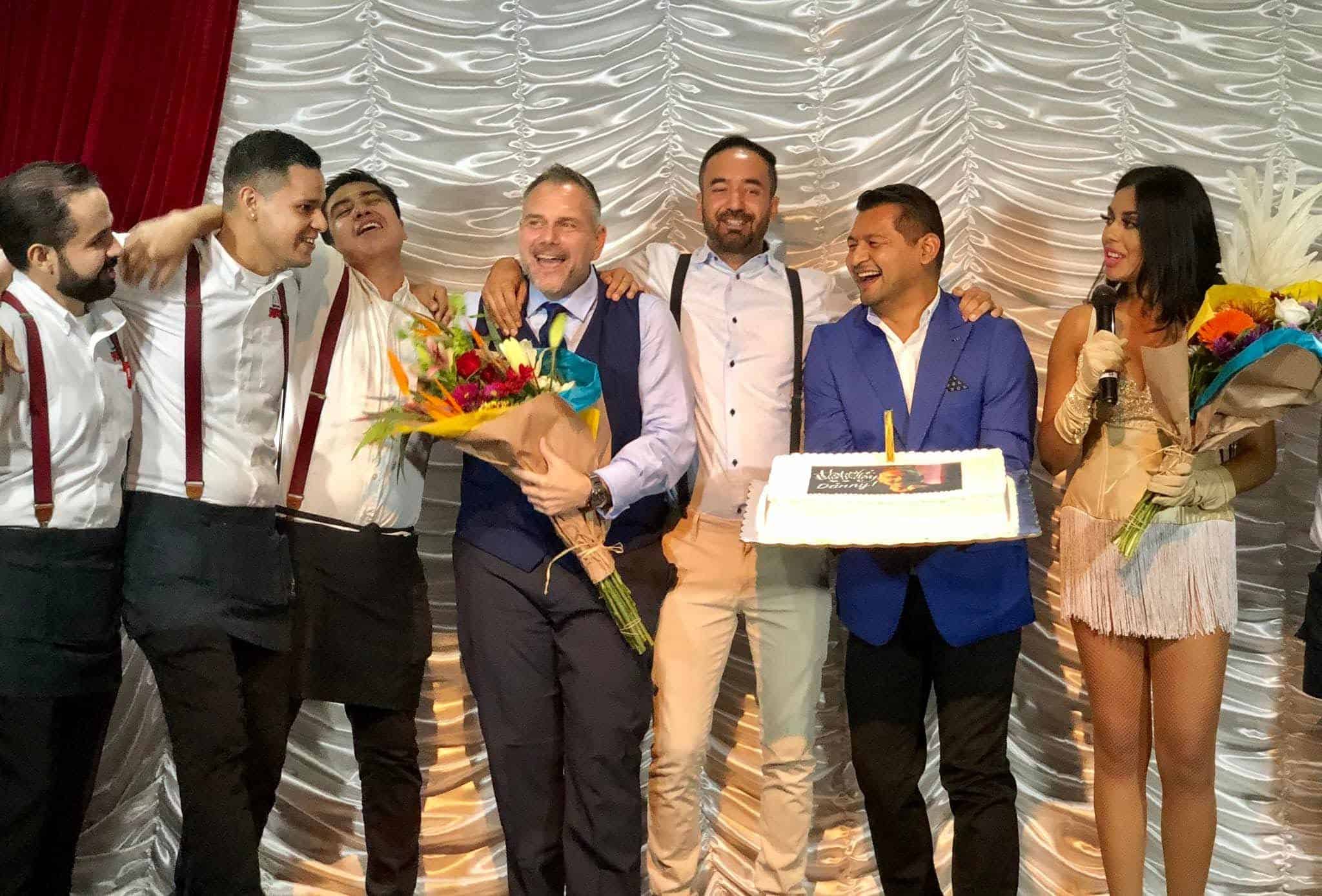 "Danny loved the staff and entertainers," said Cisneros, "and he showed that love like any good Italian would, by cooking food for people whenever he could. He loved to cook. He would spend hours and hours in the kitchen, sometimes days."
Mininni's legacy extends beyond the shows he brought to Puerto Vallarta; he also helped launch many careers in the entertainment industry in the city. "He helped create a pipeline of new talent," said Lopez. "That was part of his passion, to help launch new careers in the industry."
The show will reflect Mininni's passion for Italian, Broadway, and Hollywood-themed music. Each performer will be singing a couple of songs that are NOT in their current productions, songs that illustrate Mininni's love for bringing fresh talent and creativity to Puerto Vallarta.
As the team at ACT2PV reflects on their favorite memories of Danny, they remember his love of food and his generosity towards his staff.
"He had a heart of gold," said Marsha Ross, public relations manager for ACT2PV. "We always spent Christmas and Thanksgiving with him, and he also cooked traditional Christmas and Thanksgiving meals for his performers and staff members. It was an event that everyone looked forward to, and sometimes Danny would cook for DAYS so that he could feed everyone! His team at ACT2PV was his family, and he treated them all like family."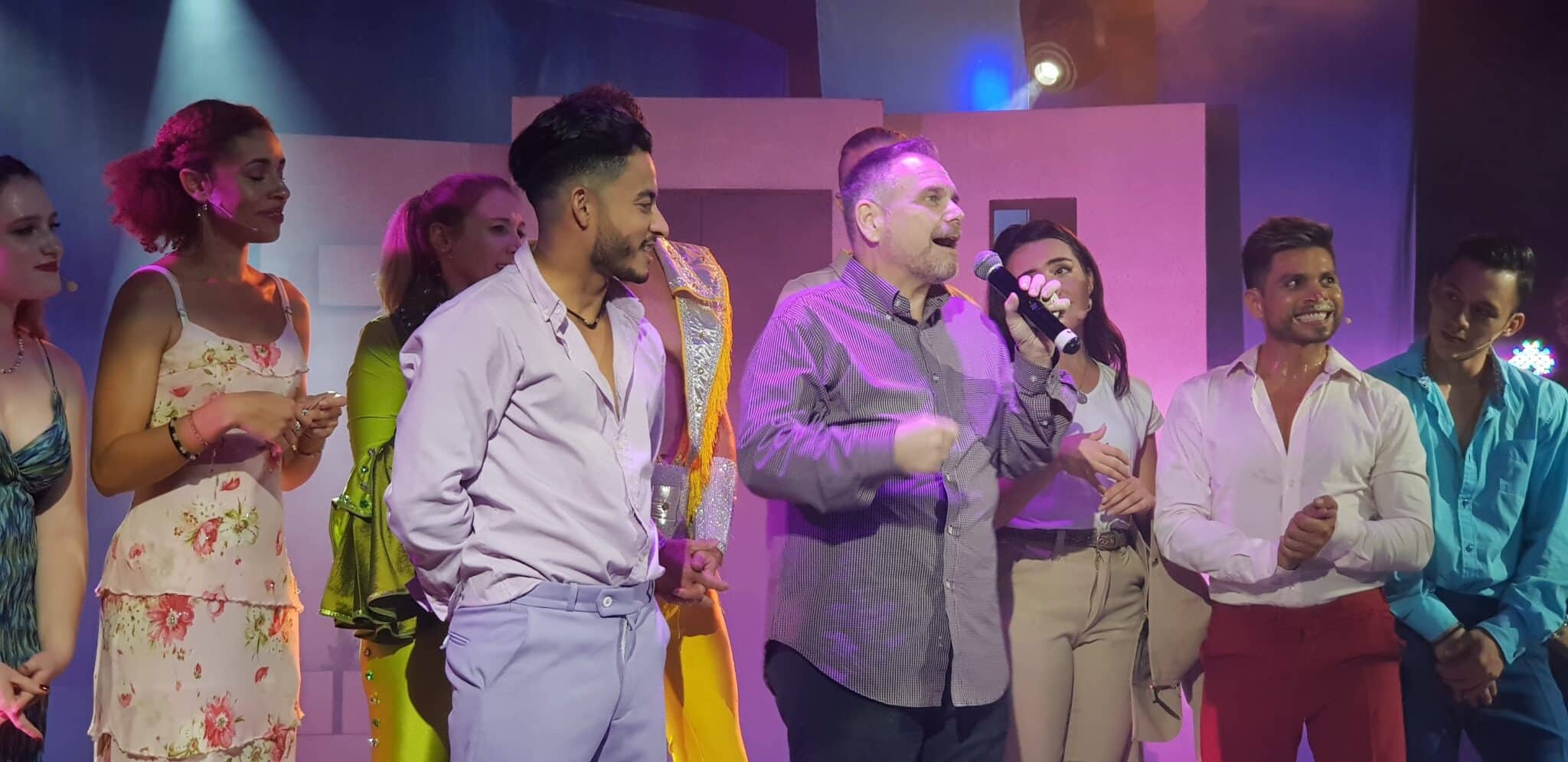 This event is more than just a tribute show – it's a chance to come together as a community and celebrate the incredible impact Danny had on all our lives. So mark your calendars, grab your friends, and get ready for an evening of music, memories, and pure joy. We can't wait to see you there.