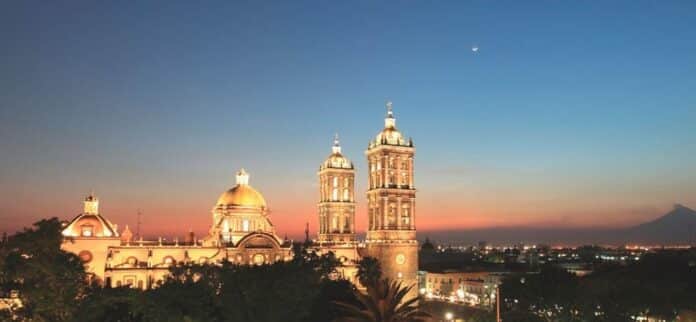 Esta publicación también está disponible en:

Español
Another state in Mexico has legalized marriage between same-sex couples.
The state of Puebla is divided into 217 municipalities and its capital is the city of Puebla. It is located in East-Central Mexico, bordered by the states of Veracruz to the north and east, Hidalgo, México, Tlaxcala and Morelos to the west, and Guerrero and Oaxaca to the south. The City of Puebla is the fourth largest city in Mexico.
With 31 votes in favor, five against and three abstentions, the State Congress approved the legislation of equal marriage
The resolution of the Puebla legislators modifies several articles of the local legislation such as 61, 294, 300 321, 333 403 of the Civil Code of Puebla and will be turned over to the Executive for its publication in the Official Newspaper of the entity.
On October 30, the governor of Puebla, Miguel Barbosa, said that Congress had the obligation to approve equal marriage, because it is a direct order of the Supreme Court of Justice of the Nation.
Puebla became the 19th state to recognize equal marriage in Mexico. Same-sex marriage is performed in Mexico City and in the states of Aguascalientes, Baja California, Baja California Sur, Campeche, Chiapas, Chihuahua, Coahuila, Colima, Hidalgo, Jalisco, Michoacán, Morelos, Nayarit, Nuevo León, Oaxaca, Puebla, Quintana Roo and San Luis Potosí, as well as in certain municipalities in Guerrero, Querétaro and Zacatecas. Altogether, 58% of the population live in states and municipalities that perform same-sex marriage.
With 58% of the population in Mexico living in states with legal gay marriage,  Puerto Vallarta was a leader and managed to do it in 2016.