Esta publicación también está disponible en:

Español
Vallarta Pride will bring a series of fun activities during May, starting on May 20 and running through May 29. The Pride Parade, street parties and the classic Drag Derby are just a few of the things planned. There are some separate things planned for Lesbian Pride 2022 and the new LGBTQ+ Culture Festival. Please check our website, www.outandaboutpv.com for a more indepth schedule of events.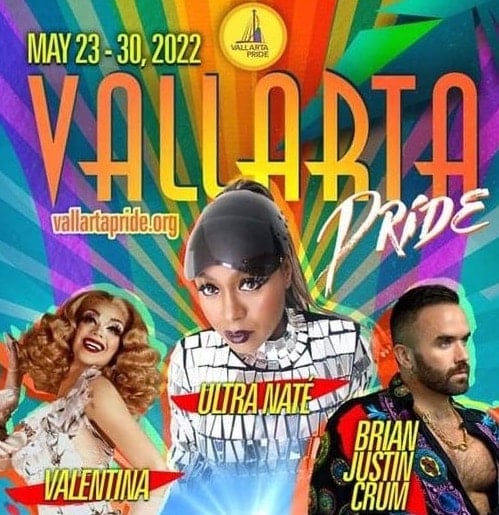 VALLARTA PRIDE 2022
Tuesday, May 17 2022
March for the World Against Homophobia | 7PM, Sheraton Hotel
March for the world against homophobia day Leaves 7pm outside the sheraton
Wednesday, May 25 2022
Pink Dinner – Pride Kick Off | Top Sky Bar, Alamar -7.30PM
Kick off Vallarta Pride at the Pink Dinner Fundraiser for Vallarta Pride at the Top Bar at Almar Resort with stunning ocean views and incredible food. Hosted by Billboard Recording Artist Brian Kent!
Pink Dinner After Party | One Six One -10PM
After dinner…the party begins!
The Pink Dinner is the official kick off for Vallarta Pride 2021 and this year!
When the dinners are done, the party goes on!!! Join those in attendance and those that couldn't make the dinner for the Official Pink Dinner After Party at the brand new One Six One bar.
DJ Pony brings us the vocal house music…and with craft cocktails, craft beers, a patio and a two level rooftop, there's plenty of partying to do!
Thursday, May 26 2022
Vallarta Pride Parade | 7PM
We're back and ready to march! Join the Vallarta Pride Parade as it starts at the Sheraton and makes its way down the Malecon and into the Zona Romantica.
Vallarta Pride Block Festival | Lazaro Cardenas street 2PM – 2AM
Our Pride Block Party just doubled in size – Two stages of talents, vendors, performances and world class celebrities take to the stage for a night to remember.
Friday, May 27 2022
Vallarta Pride Sunset Cruise | Marina Vallarta (Opequimar), 5PM
Join your host Jet de la Isla for an unforgettable night of delicious food, amazing entertainment and a stunning sunset in the incredible Bay of Banderas onboard one of the largest and most luxurious catamarans in the bay the Limo Lux. Puerto Vallarta's own Chef Roman Ventura has created an exceptional menu of gourmet hors d'oeuvres to tantalize your tastebuds while enjoying premium cocktails and exciting entertainment including singing sensation Karma La Perra, DJ Danni Boy, dancer Juan Pablo King and more. With partial proceeds being donated to SETAC this is an event that should not be missed!
Saturday, May 28 2022
Drag Derby | Pulpito Street – 5 PM to 8:30 PM
The Annual Pulpito Drag Derby transforms Calle Pulpito and the Pinnacle stairs into a Drag Race Track and giant block-party featuring music, laughs, entertainment and another amazing (drag) race.
The winners receive cash prizes and a chance to compete in the Drag Derby Finals in Denver Colorado!
Check all the details here: https://vallartapride.org/home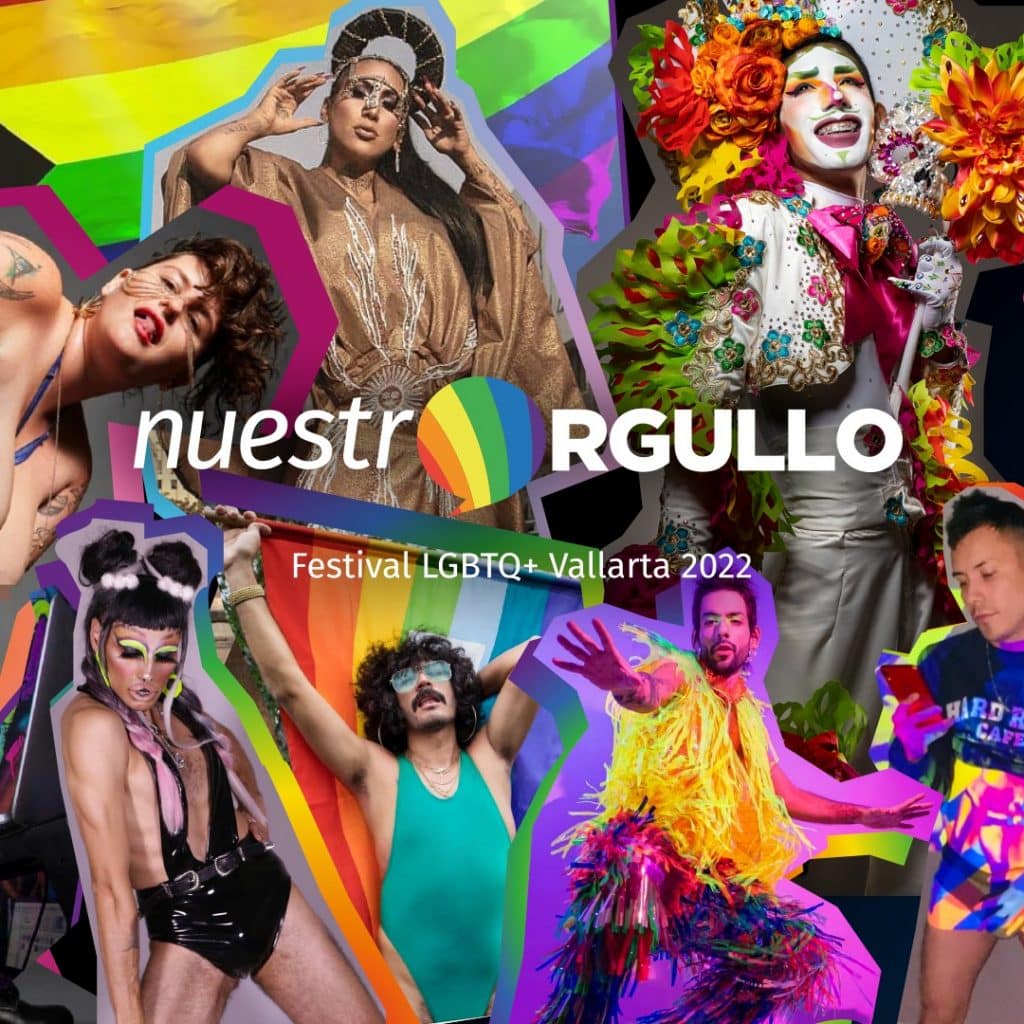 NUESTRO ORGULLO FESTIVAL
Second edition "Visible Him, Her, Them"
Nuestro Orgullo is a Festival created by SETAC that makes visible and celebrates the diversity within the LGBTIQ+ community is a celebration conceived by and for the community. They create platforms and forums to proudly show part of what we are and what represents us.
Artists, activists, influencers, professionals, social actors, public figures and authorities, all gathered to show and share with everyone their great work and the pride of being diverse.
The second edition will take place on the sidelines of the "Gay Pride" celebration in Puerto Vallarta, on May 20, 21, 22, 23 and 26, 2022.
The Festival is made up of a circuit of activities that will take place over 4 days and 1 additional day for a fundraising gala. The proposal consists of a Diverse Program designed by the LGBTIQ+ community, but of great interest to the general public that promotes diversity, values, culture, art, health, community and family. Here we are all welcome.
Some of the confirmed guests will be the mexican drag king Paper Cut, the sex educator and DJ Alicia Delicia, the multidisciplinary and make up artist Negra Conda and the clinical psychologist specializing in HIV Psychologist Miguel Subero.
To find out about all the activities, workshops and parties, consult Nuestro Orgullo Festival's QR code and don't be left out!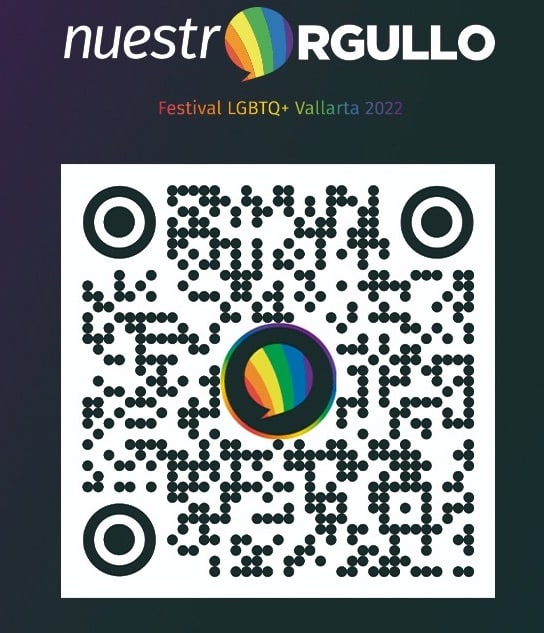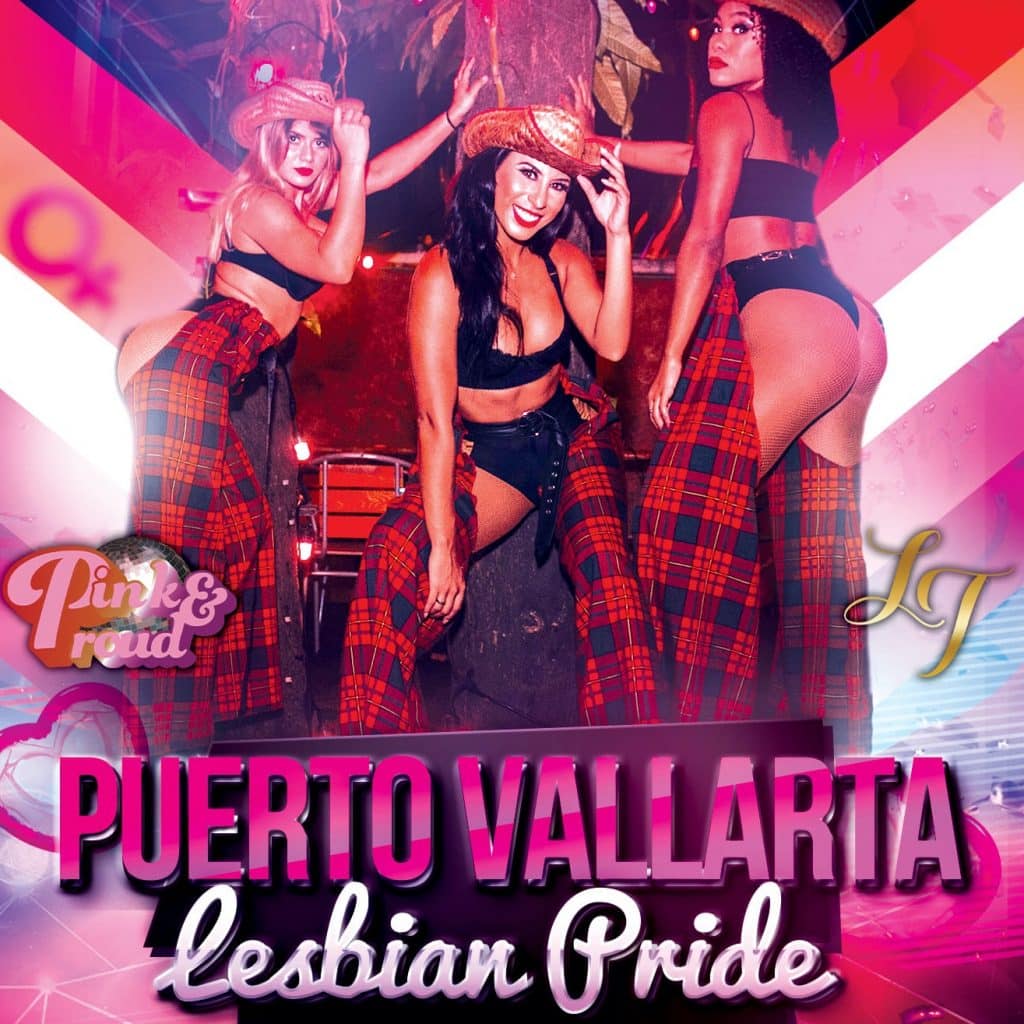 PUERTO VALLARTA LESBIAN PRIDE 2022
Women, unfortunately, have been underrepresented at Vallarta's pride events. In 2014 Pink and Proud started LGBTQ Women's events during Pride but didn't get much support from the rest of the community. With more LGBTQ women travelling to Puerto Vallarta as a destination organizers hope to create safe and fun spaces for women to celebrate pride in one of the most gay friendly cities in Mexico.
Schedule of Events:
Wed May 25:
Meet & Greet Mixer at Oculto Restaurant 7-9 PM
Thurs May 26:
Pride Parade 6-8PM, Welcome Party at Elixir
Mixology Bar 9-2AM
Fri May 27:
Vaquera Latin Party at Pancho Villa 9PM-2AM
Sat May 28:
Tropical Carnival Beach Party Noon- 5PM at Sapphire Beachclub
Pride Fiesta Party at CJ BBQ Restaurant 9PM-2AM
Sun May 29:
Tacos & Pride Tour 3-5PM,
Closing Out Party at Elixir Mixology Bar 8PM-2AM
For Tickets on her website: www.pvlesbianpride.com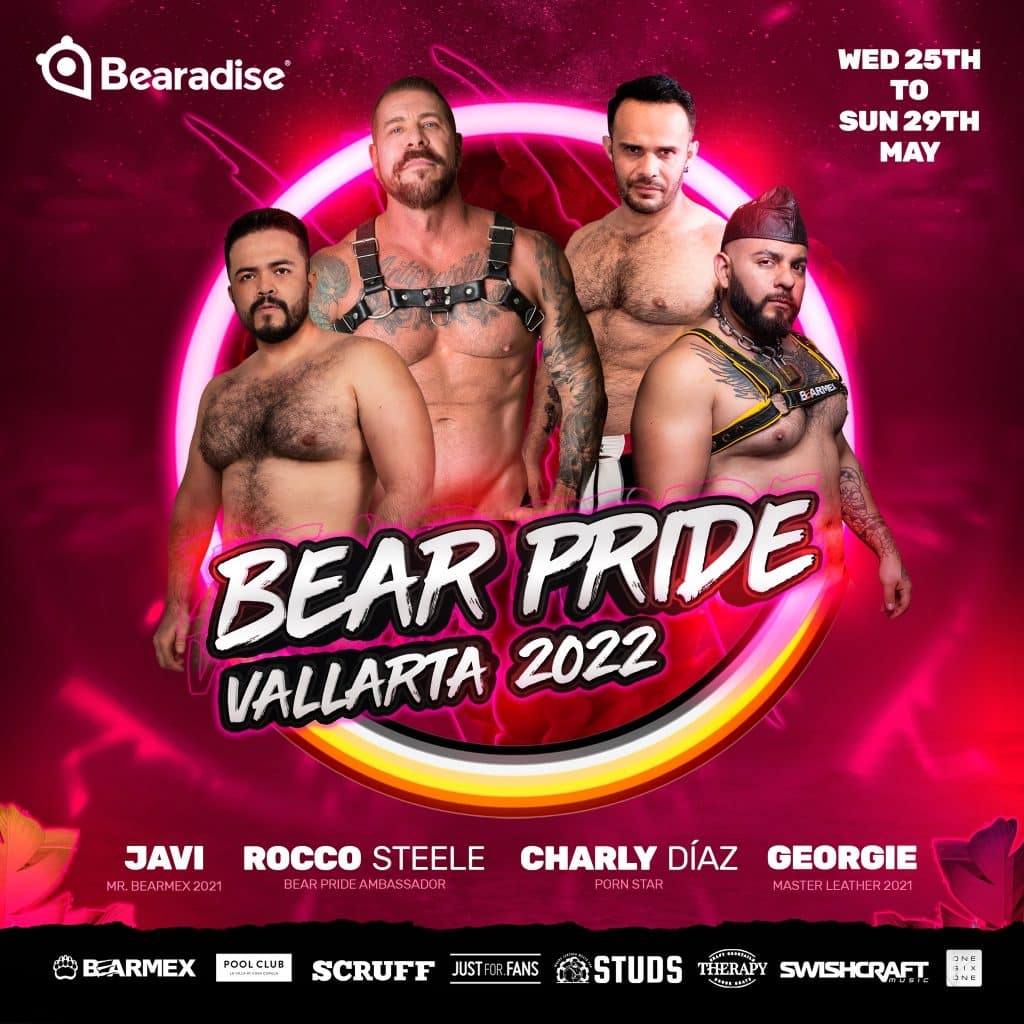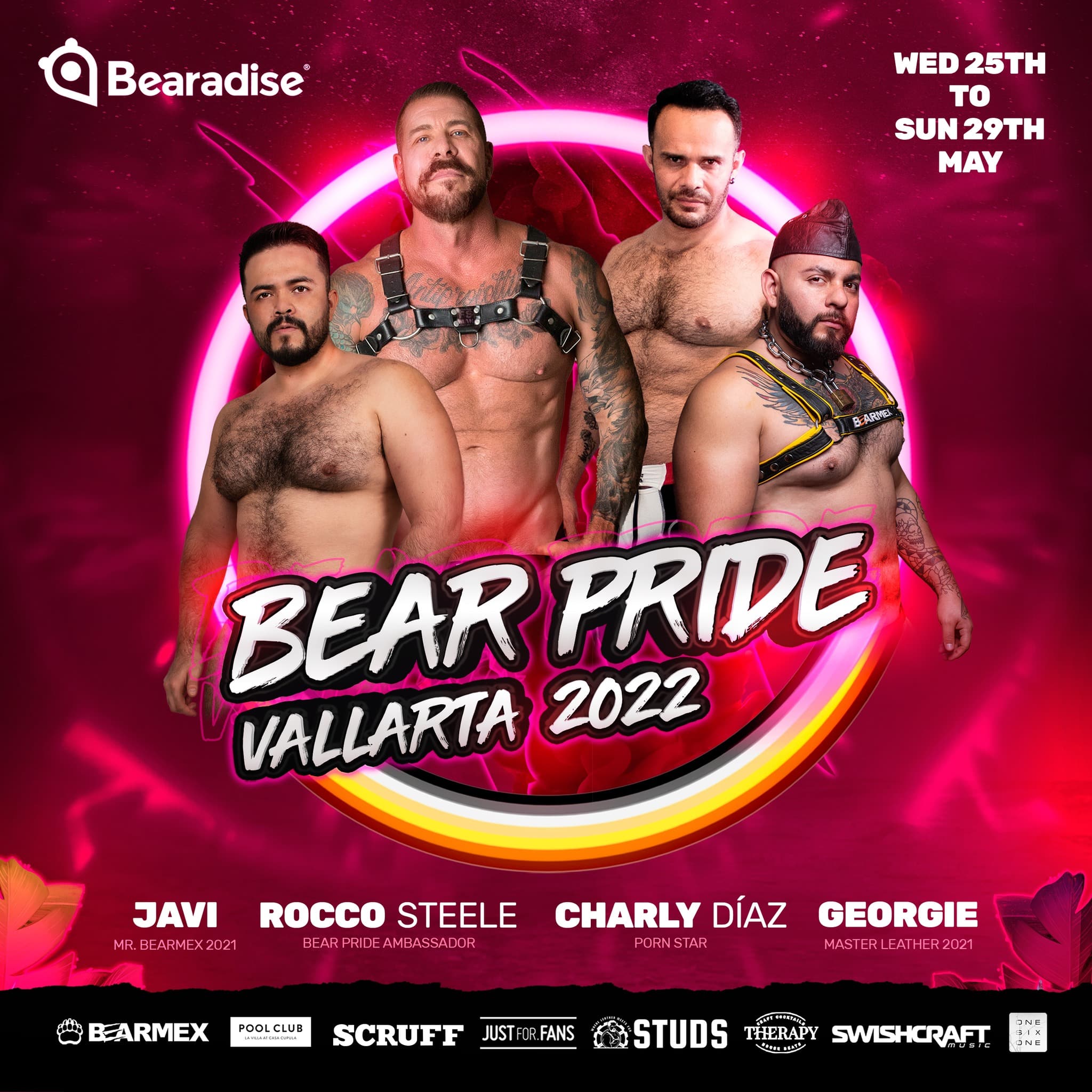 BEAR PRIDE VALLARTA 2022
The Bear community will also celebrate Pride in style by having a calendar of activities and events full of good energy, music and beautiful handsome men.
Bearadise® Beach will feature a variety of all-inclusive 8-hour beach parties designed for bears, their friends and admirers. Unlimited food and unlimited premium bar, live DJ, lots of sexy men, playful activities and entertainment await you. In true Bearadise® style, clothing and swimwear are optional! Bearadise® Beach promises guests a decadent and memorable experience, friendly service filled with positive energy and physical freedom.
Bearadise events at Pride will be full of great DJs and personalities like Chris Stutz, Matt Consola, Mud, Leo Hernandez and Erik Ulloa
Visit www.bearadisemx.com to take advantage of early-bear pricing for single events or get the best bear bang for your buck and get your 𝗔𝗹𝗹-𝗔𝗰𝗰𝗲𝘀𝘀 𝗗𝗮𝘆𝘁𝗶𝗺𝗲 𝗣𝗮𝘀𝘀 AND your 𝐀𝐥𝐥-𝐀𝐜𝐜𝐞𝐬𝐬 𝐍𝐢𝐠𝐡𝐭𝐭𝐢𝐦𝐞 𝐏𝐚𝐬𝐬 for BEAR PRIDE activities.
May 25th
Meet & Greet Rocco Steele
May 26th, 10:00 PM – 4:00 AM
La Fiesta Cachonda @ Studs Bear Bar
May 27th, 2:00 PM – 8:00 PM
Bear Soup @ The Pool Club at Casa Cupula
May 27th, 10:00 PM – 4:00 AM:
Daddy Issues @ Studs Bear Bar
May 28th, 2:00 PM – 8:00 PM:
Dirty Disco @ The Pool Club at Casa Cupula
May 28th, 10:00 PM – 4:00 AM:
3X Leather by Bearmex @ Studs Bear Bar
May 29th, 2:00 PM – 10:00 PM:
T-Dance Grand Finale @ Bearadise Beach
You can review the entire calendar of activities and buy tickets on their website.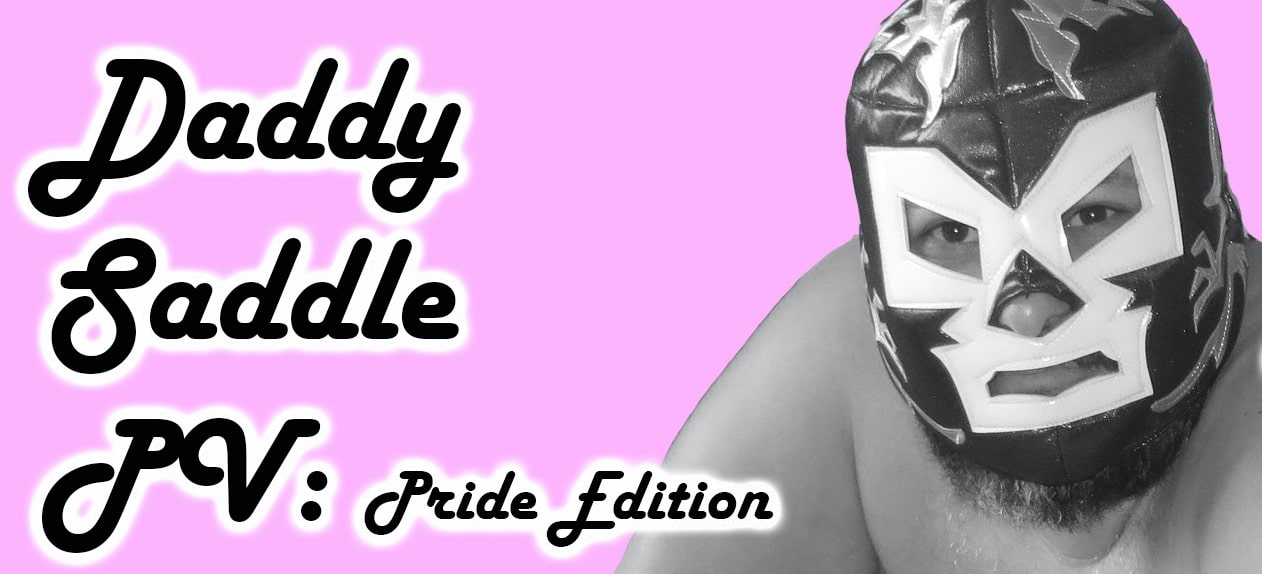 DADDY SADDLE PV: PRIDE EDITION
Another completely different option is the Daddy Saddle Parties that will have his special Pride 2022 party on Saturday May 28th from 9pm to 2am that take place at the Patio of Anonimo Video Bar for a more alternative audience that likes music disco, eighties era and punk music.
Do not miss this party for some proper PRIDE mayhem. This party is for you, her, that guy, freaks, burners, women, bears, butchies, femmes, dyk3s, twinks, cubs, straights, daddies, hot mamas, tater tots and qu33rdos.
Resident DJ:
Tamale Ringlwald
Guest Music Selectors:
DJ Jota El
Stevie Dicks
DJ OBG
Performances by:
Hermione Grindr
Pop up Food Cart by Dicksicle!
Drink Specials all night! (Ask for the Rosita Kennedy)
Anonimo Video Bar PV, Calle Rodolfo Gómez 157. Zona Romántica
https://www.facebook.com/events/368497671907573?ref=newsfeed