This post is also available in:

Español
After a two-year absence, Vallarta PRIDE comes roaring back to life in Puerto Vallarta. Ranked as one of the best gay beach destinations in the world, Vallarta's global reputation as a fun-in-the-sun and party-til-dawn mecca gets EXTRA during PRIDE week.
"Bearadise always likes to ramp up the fun and give the bear community even more to enjoy during peak holidays when Vallarta welcomes the most visitors," shares Christian Serrano, Bearadise Owner & Producer.  "We have designed a BEAR PRIDE to provide our bear brothers the kind of Bearadise parties they have come to expect when Puerto Vallarta blows it up!"
"We could not be prouder that Bearadise won first-place honors in 2019, the last time there was a Vallarta PRIDE parade. Together with our amazing sponsors, we're loaded for bear again this year with a Party Bus as our parade entry.  With DJs spinning, Go-Go bears dancing, and light shows bouncing, you will know when the Bearadise Party Bus passes by!  Together with our daytime parties, nighttime parties and ending the week with our signature Bearadise Beach on Sunday, Bearadise brings the bear community together for BEAR PRIDE 2022 in what is fast becoming the #1 bear destination in Latin America," continues Christian.
Bearadise partners again this year with global superstar Rocco Steele, national icon Bearmex, and local OG Casa Cupula to make the daytime parties at The Pool Club at Casa Cupula the hottest daytime tickets of the week. Leading digital platform, Just For Fans, exclusively presents the every-bear's-favorite Bearadise Beach to cap off the daytime events on Sunday.
Bearmex brings the meat with the uber bear premiere DJ Chris Stutz and the sexies Mr. Bearmex Javi and Master Bearmex Georgie Bear at the Friday Bear Soup pool party on May 27th. Bearadise loves to share the sabor Mexicano.  Direct from Mexico City, winner of the premiere Season 1 of the YouTube show La Más Draga, Deborah La Grande, spices up the Pool Club stage on Friday.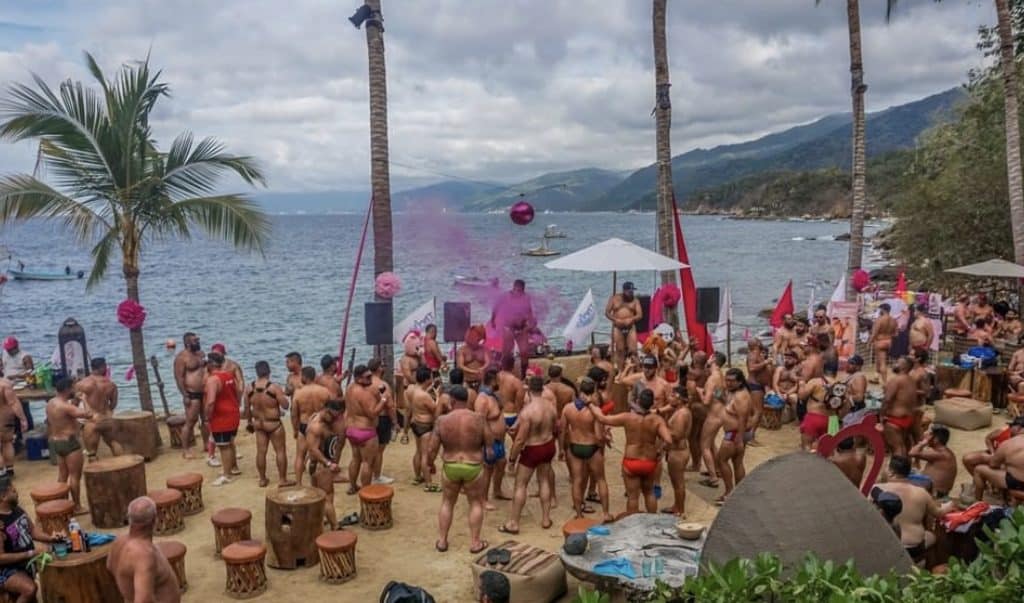 The King of All Daddies, Rocco Steele, presents an exclusive sexy live performance, a special segment of Rocco Steele's Oral  talk show, and a one-time-only swimwear fashion show highlighting Rocco's own XSeven Collection to headline the activities at the Saturday Dirty Disco Pool Party on May 28th. More details on those special events coming soon! Direct from his Friday night frenzy on the deck the night before, the world-famous Billboard #1 Producer DJ Matt Consola of Swishcraft Music spins for the daytime crowd on Saturday.  These bears came to play!
Bearadise Beach, together with leading digital platform Just for Fans, rolls out the daytime parties' grand finale on Sunday.  The traditional clothing-optional beach party on a secluded stretch on the south shore of the Bay of Banderas on May 29th remains the best way to enjoy the last daytime outing and soak up the joy of BEAR PRIDE.
For the nighttime parties, hold on to your fur! Announcing the BEAR PRIDE nighttime parties at STUDS: the new bear bar in Puerto Vallarta.
"The bear community in Vallarta has long wanted a place exclusively designed for bears," says Christian. "STUDS, a men-only bear bar in the Zona Romantica, gives us a place where all bears and their admirers can feel at home. STUDS opens their doors just in time for BEAR PRIDE.  Bears can now come to Vallarta and enjoy heat, fetish and gear in a place where leather meets fur. Bearadise is here for it!"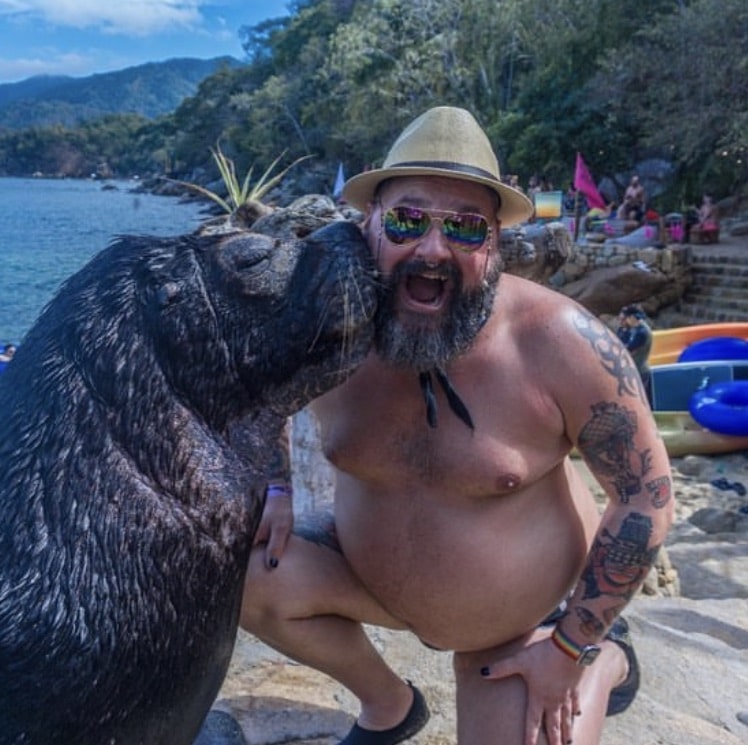 The PRIDE Parade starts at the Sheraton Bougainvillea and ends in the Zona Romantica on Thursday, May 26th. Start the nighttime parties at STUDS after the parade and kick off with the Fiesta Cachonda. Go-Go bears, Osos Cachondos and DJ Mud to keep the party rolling after the Party Bus parks!
Friday, May 27th the world-famous Billboard #1 Producer DJ Matt Consola of Swishcraft Music brings Daddy Issues to Puerto Vallarta for the first time! This premier event presented by Bearadise and Swishcraft at STUDS marks a milestone. So if you're a mature Daddy or someone who appreciates a mature man, put this BEAR PRIDE date especially on your radar! To make the night even hotter, the King of All Daddies, Rocco Steele, gives us a performance that promises to emblaze a memory in your brain you will never forget!
3X powered by Bearmex on Saturday, May 28th brings you premier DJ Chris Stutz and DJ Mud sharing the deck and the sexies Mr, Bearmex Javi, Master Bearmex Georgie Bear revving up those engines until dawn. This nighttime party usually goes down in the record books, so live your best Bearadise Life on Saturday night at STUDS with these poster-bears!
After Bearadise Beach Sunday, the BEAR PRIDE nighttime parties sign off with a farewell party at STUDS. This year, transportation will be provided from the Marina returning to the Zona Romantica on Sunday night to keep the party going and give us all a chance to say gracias and hasta la vista!

The Bearadise team can bearly wait to give out big bear hugs and welcome the LGBTQ+ community and our bear brothers again to Vallarta to celebrate PRIDE together.
We're back!
Visit www.bearadisemx.com to take advantage of early-bear pricing and get the best bear bang for your buck with All-Access Daytime Pass AND your All-Access Nighttime Pass for BEAR PRIDE activities. Don't miss a single event during BEAR PRIDE, a separate and wholly-owned subsidiary of Bearadise.