Esta publicación también está disponible en:

Español
A GoFundMe fundraiser has been established specifically to help the greater LGBTQ community in Puerto Vallarta during the COVID-19 pandemic, and more than $11,000 USD has already been raised.
The Puerto Vallarta LGBTQIA Pandemic Relief Fund, organized by Lukas Dickie, Juan Espinoza, and Huzefa Tayabali, is designed to help members of the LGBTQ+ service industry community with a "necessities package" of food and supplies.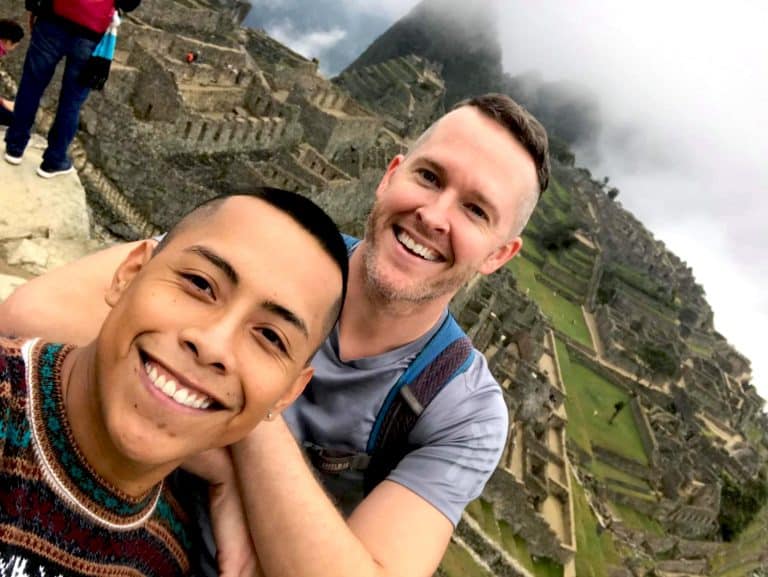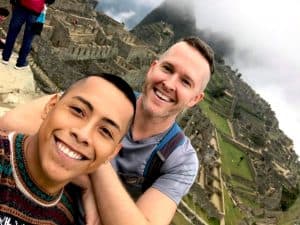 "The fund is primarily focused on helping staff who work at local LGBTQ+ bar and restaurants," explained Lukas Dickie. "We work directly with owners and managers to identify which of their staff (or former staff) need support."
It's one of a few different fundraisers in Puerto Vallarta that's going on to help LGBTQ bar and restaurant staff, including a virtual pride event that is raising funds for some 150 bar employees – but there are hundreds of people who work in LGBTQ bars and restaurants.
Dickie, who lives in Puerto Vallarta part-time, divides his time between Seattle, Washington and Puerto Vallarta. He has a passion for Puerto Vallarta and its people.
Dickie said the fund got started just by happenstance and the good nature of people wanting to help out. He explained the harshness of the plight of the local Puerto Vallartians hit him when he and his partner stopped one day to talk to a woman and her teenage daughter.
"Juan and I were walking home from a convenience store," he said. "A woman was with her teenage daughter. The daughter, with her head in her lap, was too ashamed to make eye contact."
He explained that as Juan talked to the woman they learned that she cleans homes for a living, but, due to the virus, nobody wanted people to come back to their houses.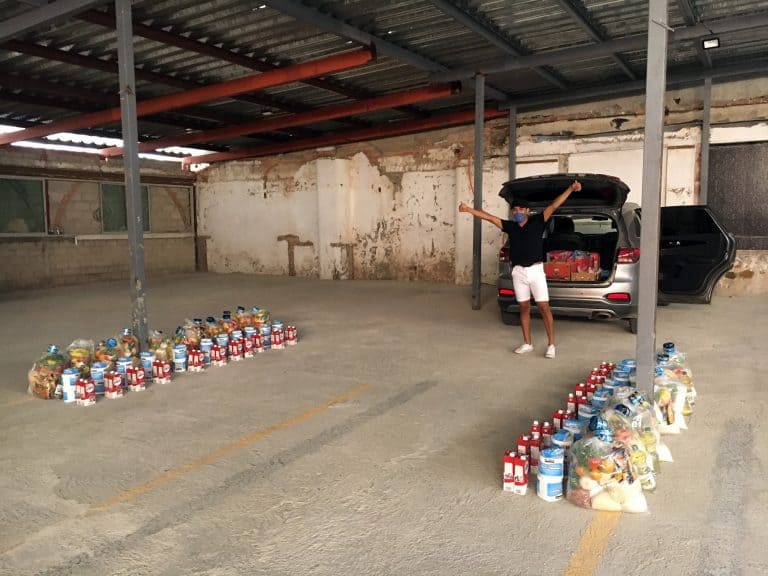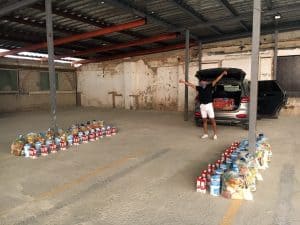 "She eventually ran out of the little savings she had, and now she was broke with nobody to support her and her daughter.  You could see the look of despair in this mother's eyes, and in the sound of her voice.
"Juan gave her money to buy food, then we continued on our way home.  We talked about what happened, and it made us think about how many other people are in that woman's situation here in Puerto Vallarta."
And with that, in the back of his mind, an opportunity presented itself when he had a friend reach out to him with an offer – her aunt wanted to buy his patio furniture.
"It wasn't being used by me, so I said sure, tell me what you think is a fair amount, then give half of it to the Seattle Food Bank and send me the other half so we can help people in Puerto Vallarta.  When I told our friends Douglas and Huzefa what we were doing with that money, they didn't hesitate to contribute $1,000 to the fund.  Within three days after word got out, we raised over $3,000."
And so, the GoFundMe idea was born. If you'd like to donate to the fund you can find it here.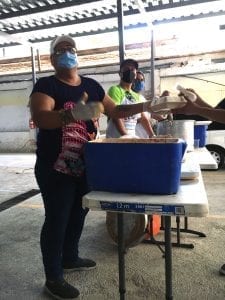 "The response has been incredible on both funding and distribution. We started with $500 USD and that has since grown to over $11,000 USD on our GoFundMe page," he said.
"Now, every week we are able to support over 80 families in our local LGBTQ+ community by doing our small part to help them during this truly difficult time.  This past Saturday we helped Laura Nuñez and her team in feeding over 750 people (her meals on wheels is amazing, as is her cooking)."
If you are a member of the LGBTQ+ community and you need assistance, please have your current or former owner/manager contact Lukas Dickie or Juan Espinoza via Facebook Messenger.
There are now over 20 food bank programs in Puerto Vallarta, so if someone does not qualify for the Puerto Vallarta LGBTQIA Pandemic Relief Fund, Dickie suggested other potential sources:
Food for the Families of Puerto Vallarta (Ayudarnos Ayudar) (Daniel Rafael Villasonor Esqueda) ($20,186 raised)
Supplies for Families of Puerto Vallarta in Need (Paul Crist/Luis Tello) ($15,130 of $20,000 raised)
Vallarta Food Bank – (https://www.facebook.com/vallartafoodbank/)
So far, more than $46,316 has been raised on just those three GoFundMe pages. You can donate to this fund here: https://www.gofundme.com/f/pandemic-relief-fundraiser-for-lgbt-in-pv